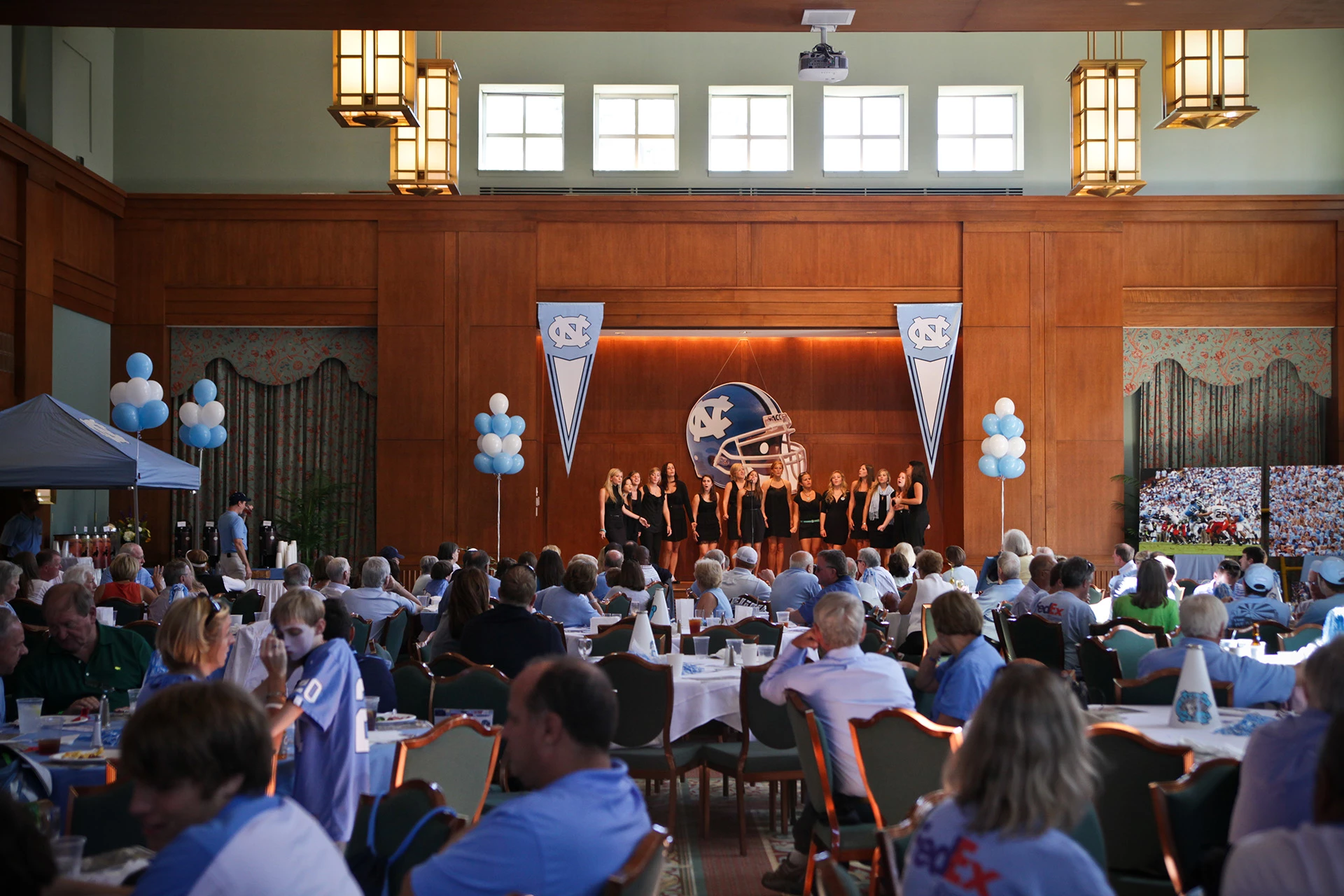 Membership
The Carolina Club supports the UNC General Alumni Association by providing a home where alumni, friends of the University and the Chapel Hill community meet in the spirit of fellowship, camaraderie and tradition. We enrich our Members' lives through arts, education and social programs in a culture of gracious hospitality and philanthropic values.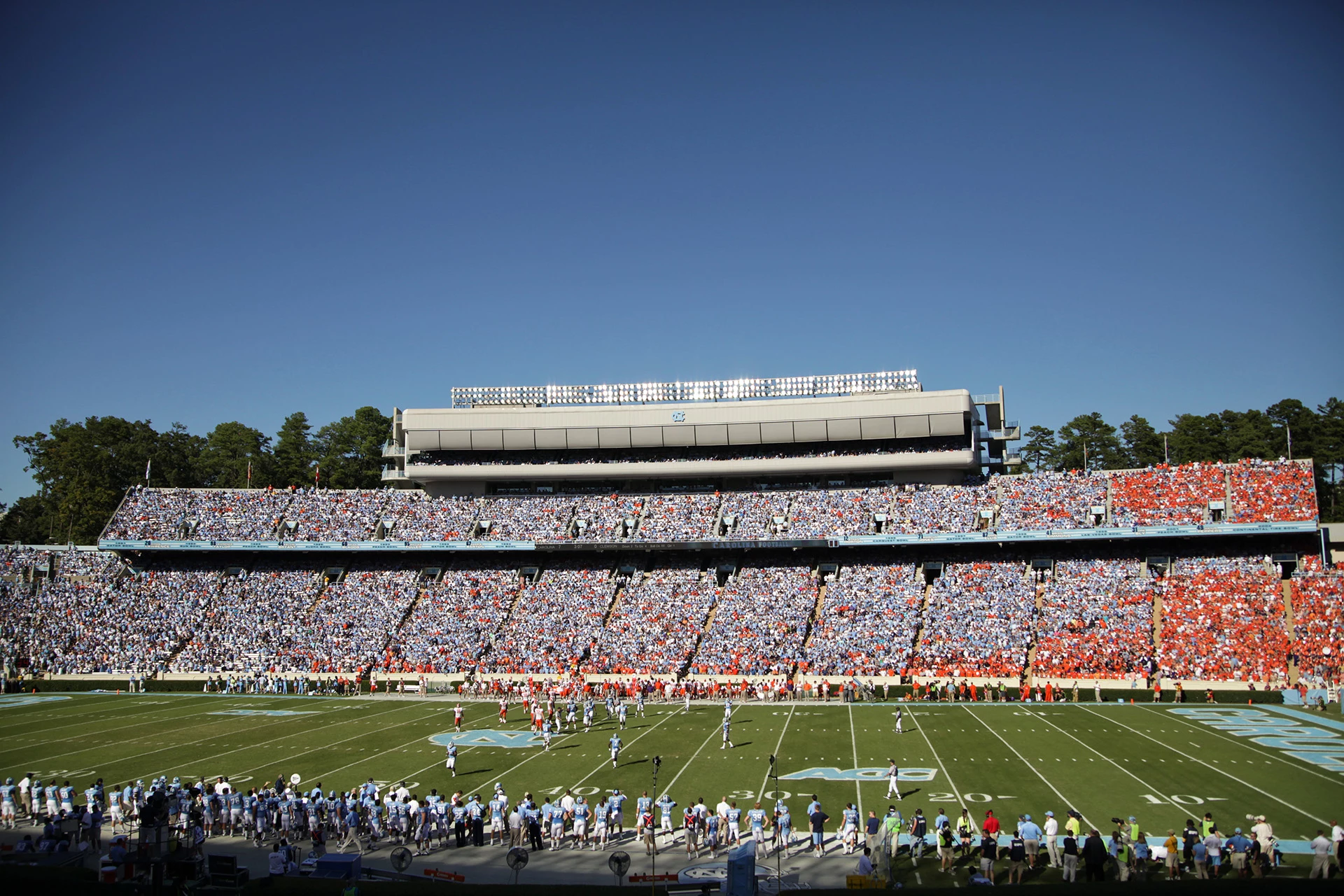 The Privileges of Membership
Membership offers the opportunity to Connect, Dine, Work and Entertain in the Club to expand both social and business relationships. For everything from family birthday dinners to weddings to company gatherings, Members may reserve any of the Club's private rooms. Membership Privileges include:
-Lunch and dinner service in Traditions, our main dining room, and O'Herron's, our Carolina Club casual grill.
-Seven private dining rooms for business or social events, breakfast, lunch or dinner.
-Social activities for the membership including cooking classes with the chef, jazz nights, wine tastings, family-friendly events, football tailgates, holiday celebrations and more.
-Clubs within the Carolina Club, such as the book club, bridge club and Carolina Food, Wine & Spirits.
-Social, dining and golf privileges at more than 200 private clubs and resorts across the country.
-Golf seminars and advanced tee times at UNC Finley Golf Course.
-Member benefits of the GAA including educational and cultural enrichment programs, career services, library privileges at campus libraries, Carolina Alumni Review and more.