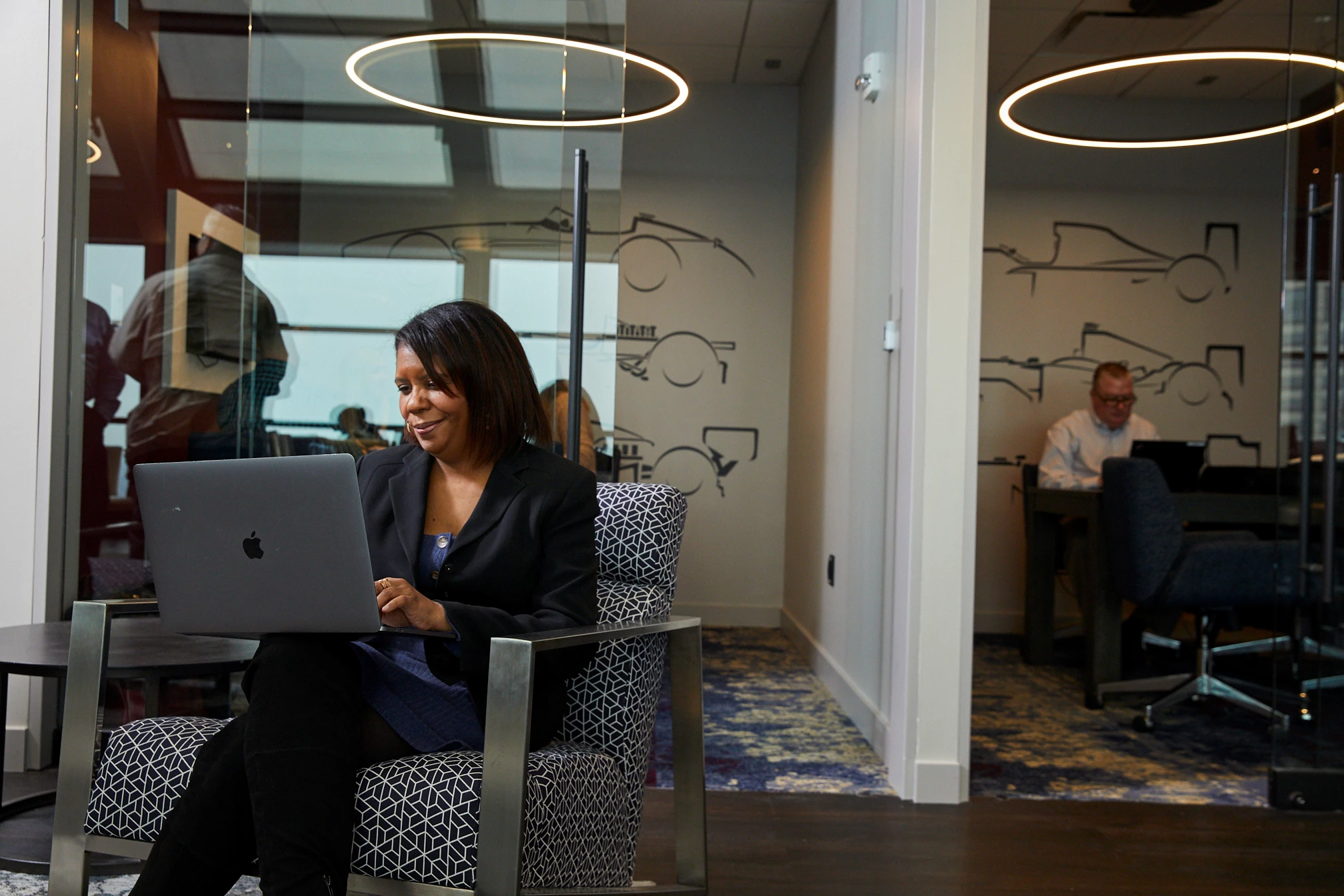 Work. Play. Relax.
Skyline Club offers an exceptional range of facilities and amenities, all designed to support and elevate life as a professional in Indianapolis. Work in our our intuitively designed spaces or bask in relaxed sophistication in our lounges. When work ends, life at the Club begins anew, with inspired dining, thought-provoking speakers and workshops, fun events and so much more.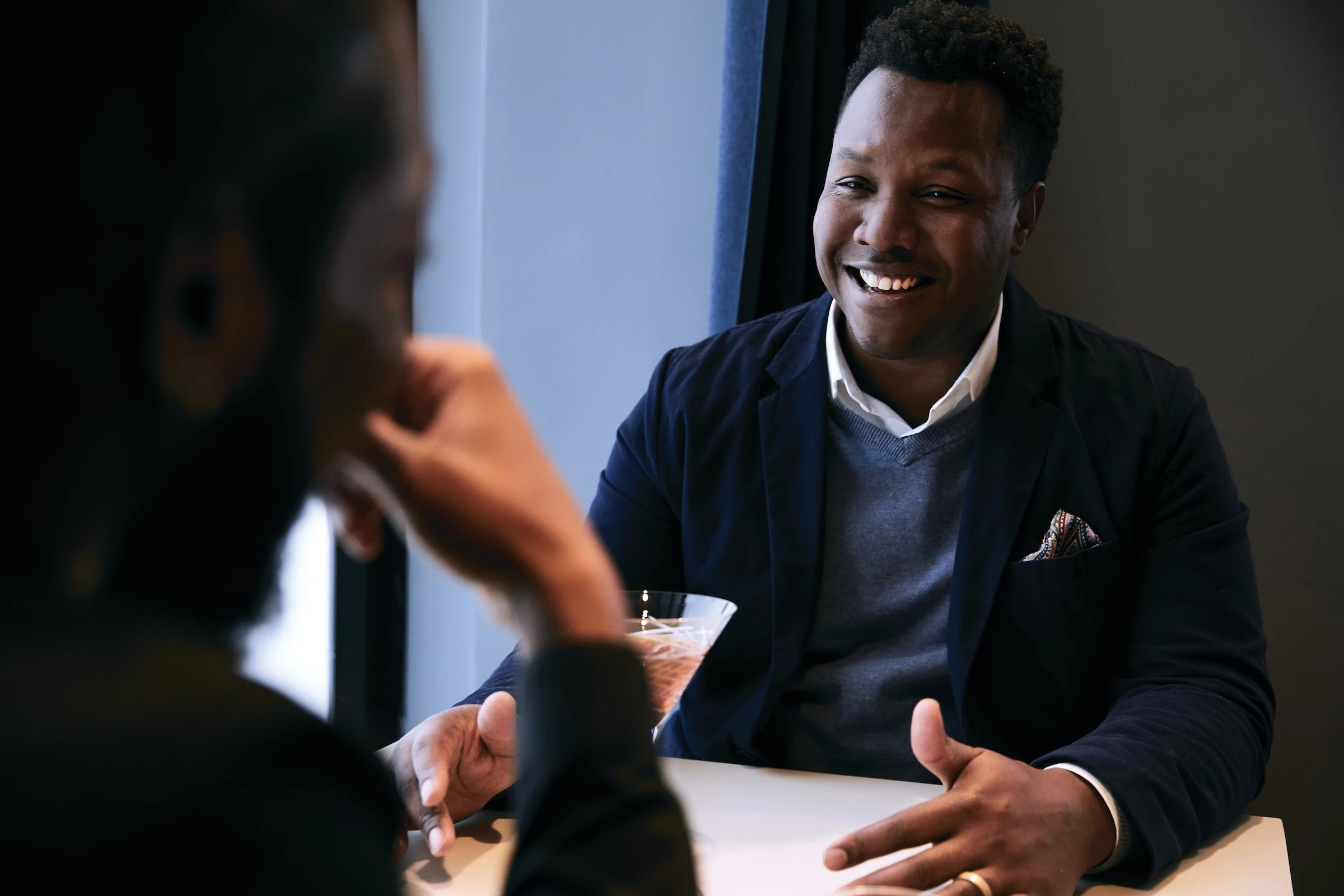 Private Work and Corporate Spaces
Whether you're looking for heads-down time on a big project or need an impressive place to entertain associates, our state-of-the-art workspaces and meeting rooms are where ideas flow naturally and big deals are made every day. Our fully connected huddle rooms offer a private place to work outside of home or office.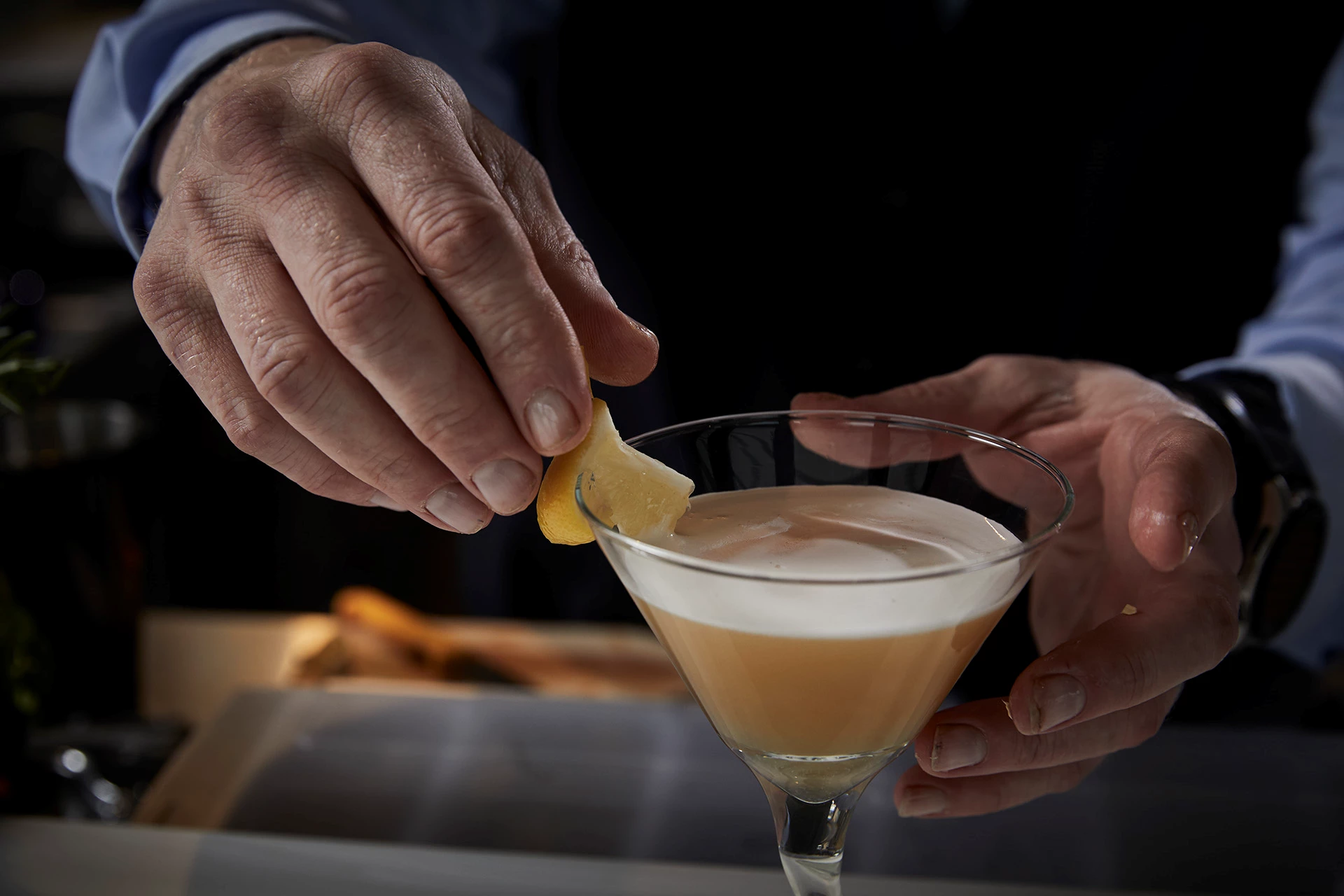 Stimulating Programming
Skyline Club provides its Members an array of entertaining and engaging programming. Club experiences include culinary demonstrations, wine and spirit tastings, speakers and networking events. In addition, our Clubs with the Club bring together Members with similar interests or goals.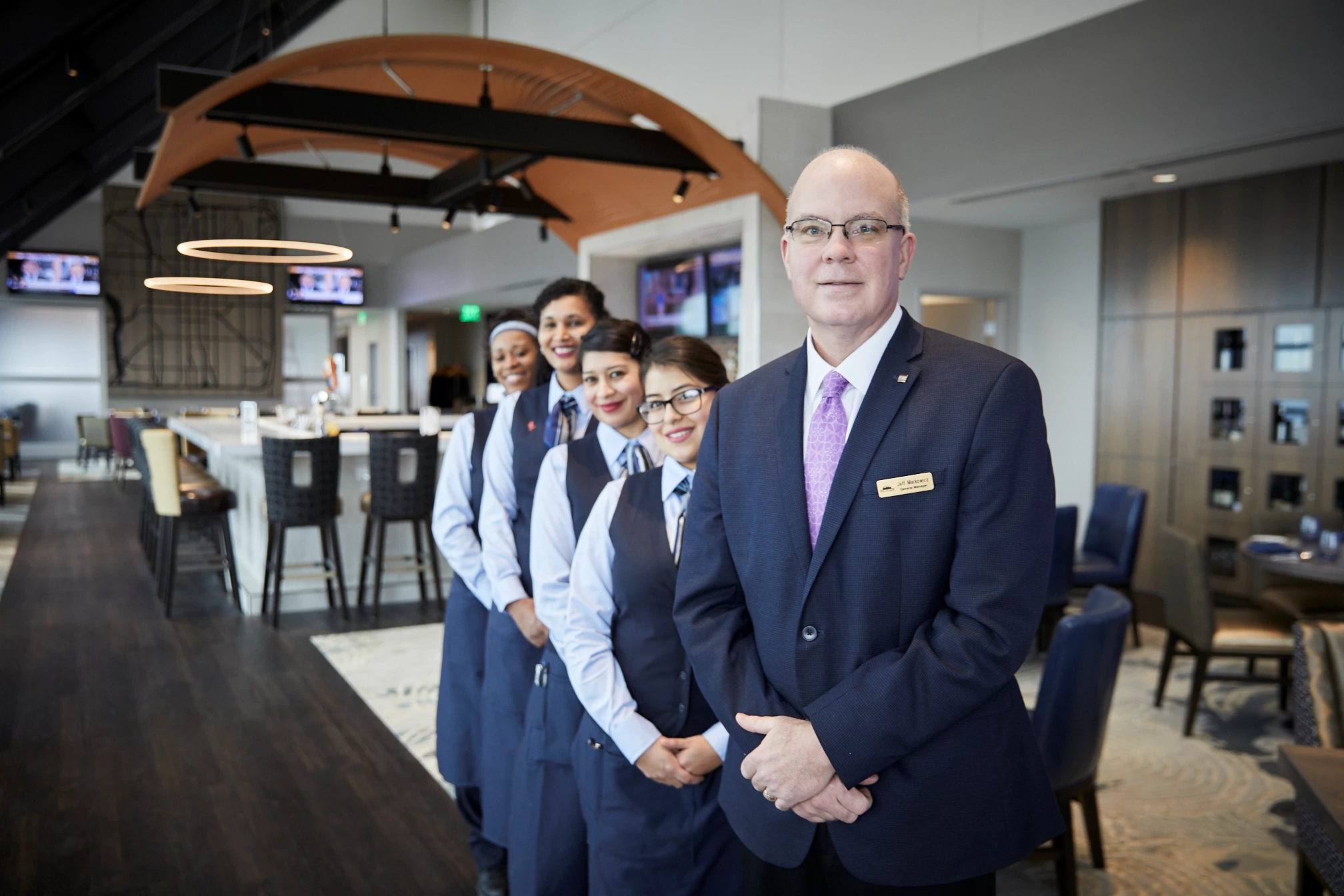 Unparalleled Service
From the moment you walk through our doors, you'll be treated like family by a staff who cares deeply about exceeding our Members' expectations each and every day. The service is attentive and individually tailored to create a truly bespoke experience that adapts to our Members' needs.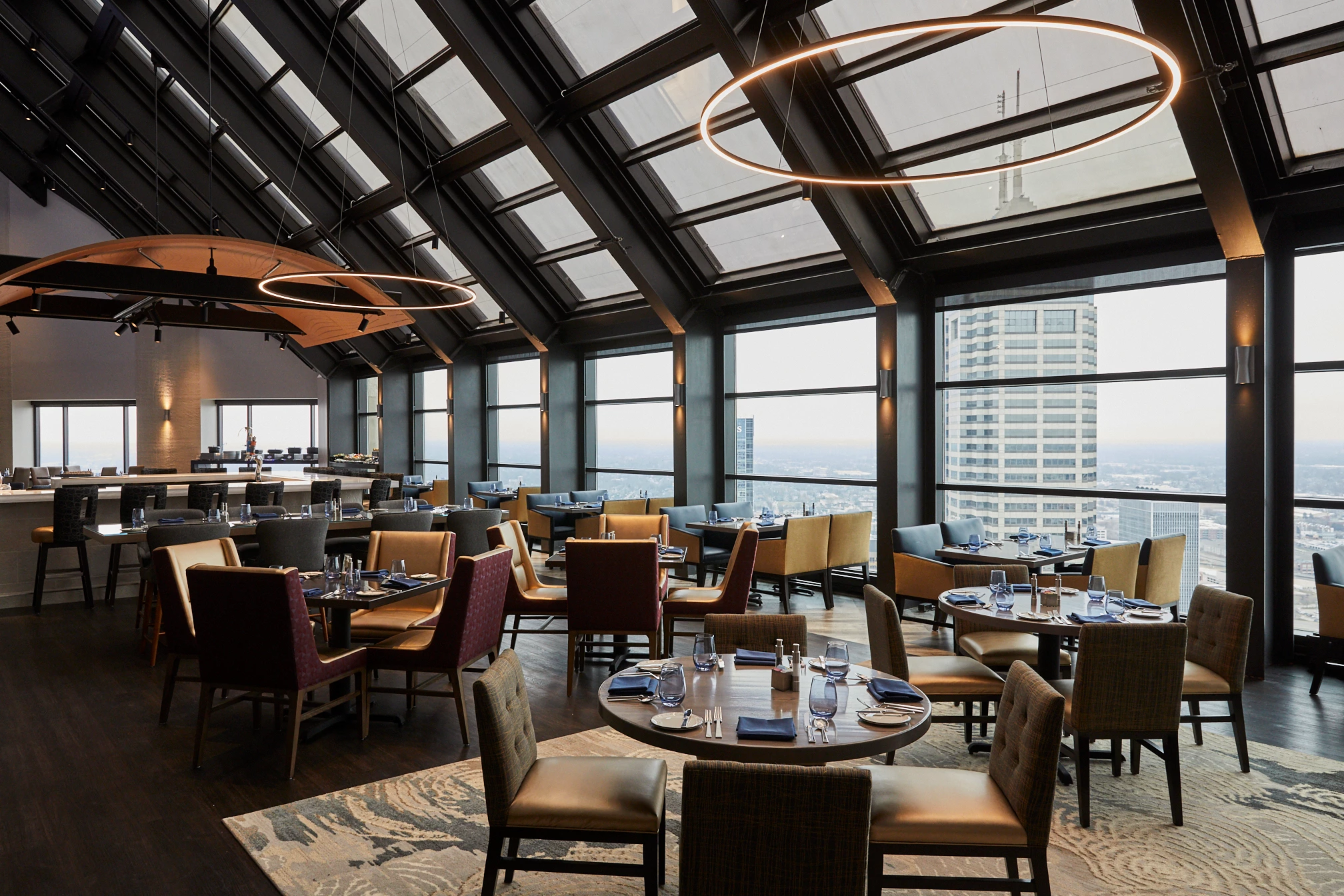 Downtown Indianapolis Conventions
Located in the heart of Downtown Indianapolis, just minutes away from the Indianapolis Convention Center and Lucas Oil Stadium, Skyline Indy offers 17,000 square feet of meeting and banquet space featuring floor-to-ceiling windows with sweeping views of the Indianapolis skyline.
Our Club has all the comforts of home and the amenities of your office. With wi-fi available throughout the club, you can work in the lounge, in the dining room or anywhere you find to be most comfortable.
Meeting Rooms
We have meeting rooms to support all types of business occasions. Consider using our private offices for interviews, small meetings or as a sanctuary to focus. Board meetings and large team meetings are often held in our meeting rooms, which are equipped with speakerphones, projection screens, videoconferencing and other meeting necessities. In addition to providing catering and snacks, our events coordinators assist with logistical planning.
Conference Rooms
Conferences, seminars, training sessions and speaking events are often held in our banquet rooms. We have microphones, podiums, projectors and many other necessary items and can customize the seating arrangements to suit your event.