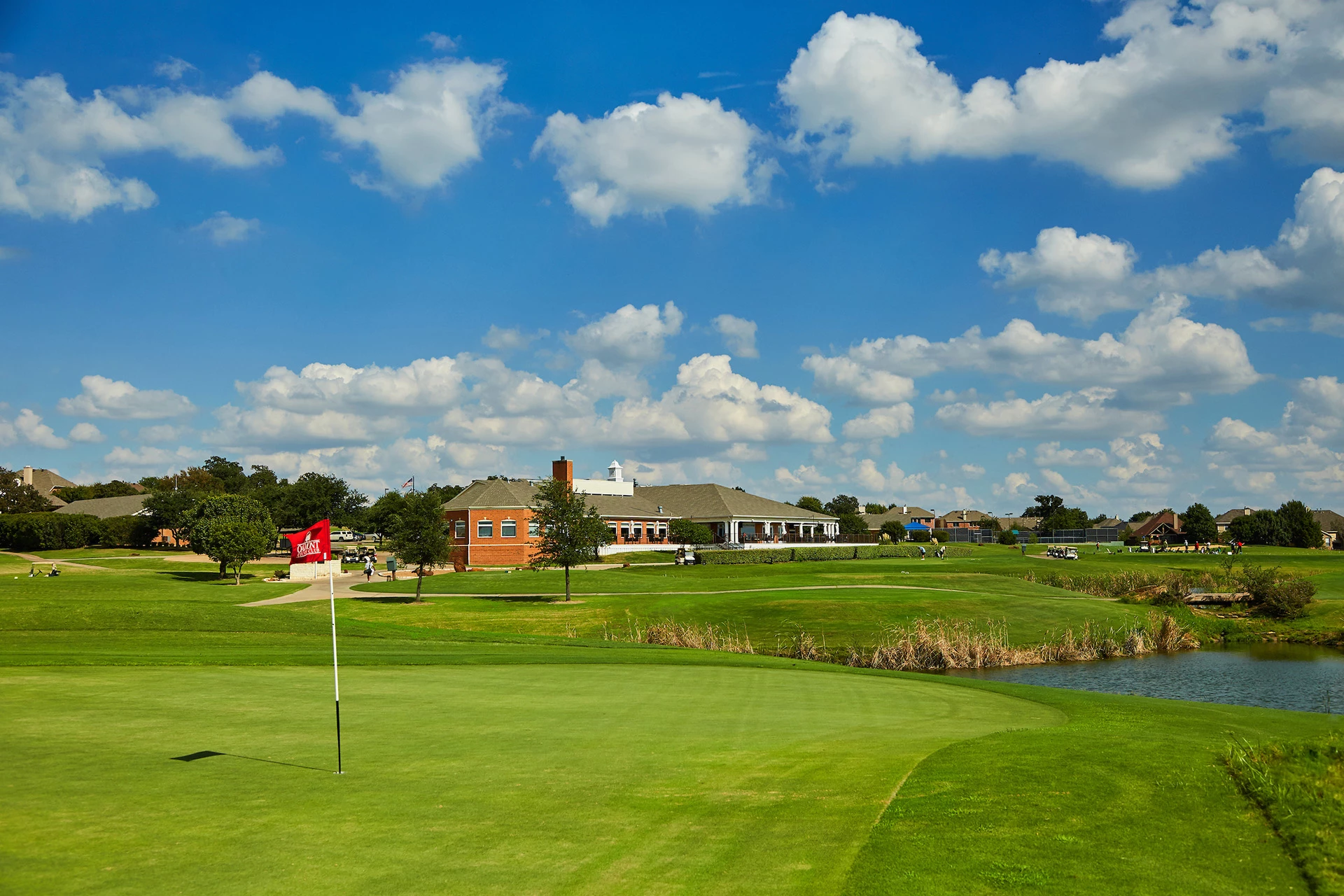 Denton Golf at Oakmont
The past 29 years, Oakmont Country Club has provided Dallas-area golfers with some of the finest in spectacular, world-class Denton golf. From our towering, mature oak trees to our meandering fairways, Oakmont Country Club has always brought its players a country club experience.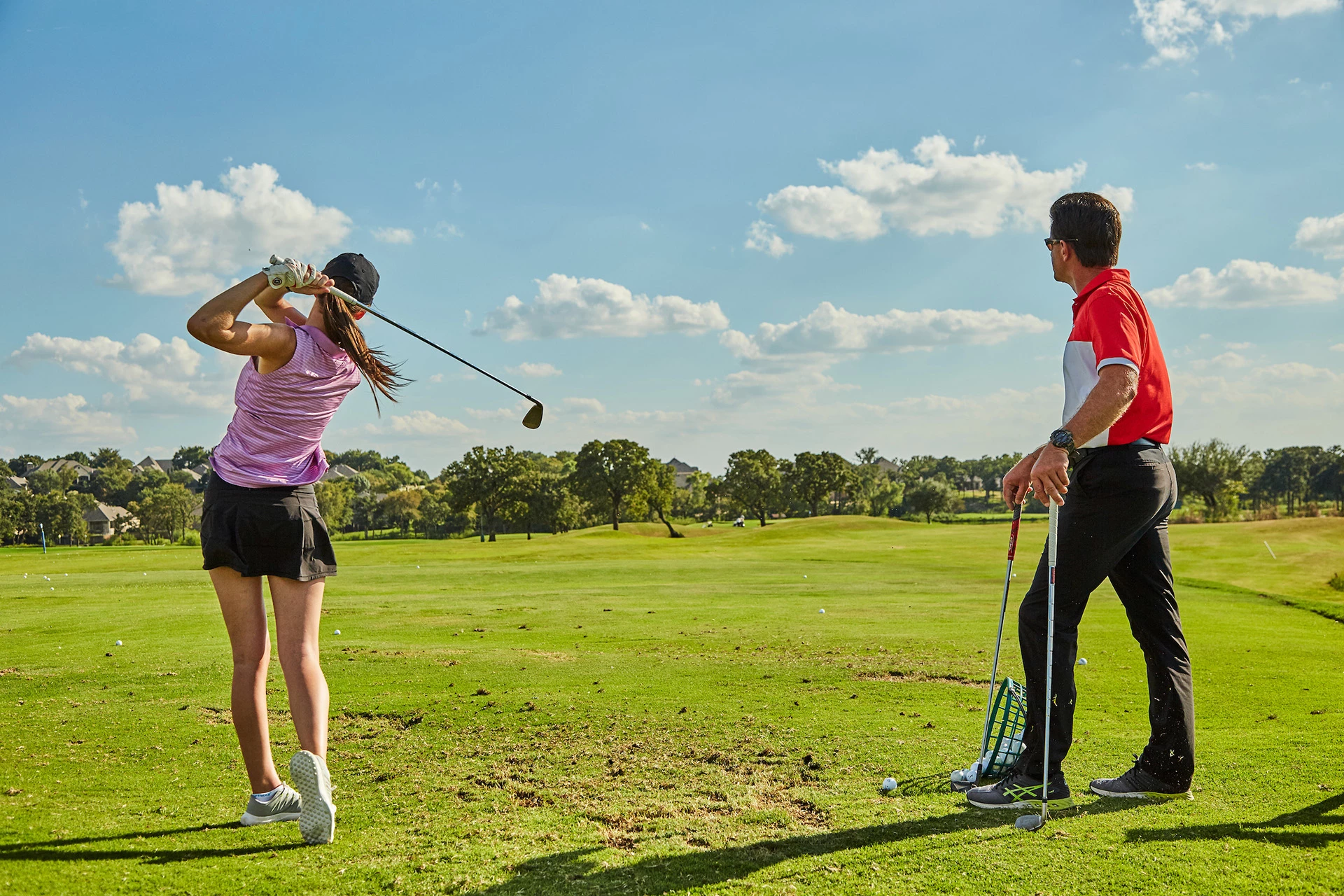 Services
In addition to carts, we offer a variety of golf services. Check with the pro shop to find out more.
Lessons
We offer both private and group lessons for all ages with PGA Head Golf Professional Andrew Barone and 1st Assistant Golf Professional Ryan Zimmer. Please click the links to get in contact with one of our great Professionals.
Member Discount on Merchandise
We carry a variety of brands to fit every golfers needs. Members receive a 20% discount on all soft good merchandise and MAP (Minimum Advertised Price) on all hard good merchandise.
Fittings
Our staff is experienced and certified in club fitting and repair. Please contact the shop to schedule your fitting.
Golf Services
Oakmont Country Club offers both Men's and Ladies Locker Rooms, Annual Cart Plans and Trail Fees, GHIN Handicap System, Unlimited Range Balls on our Double Sided Driving Range with two Chipping Greens and a Putting Green, and much more.
Leagues
For information on any of these groups or to find out how to join one or more of these fun associations, please stop in or call the pro shop.
OLGA
The Oakmont Ladies Golf Association (OLGA) host weekly and monthly playdays from March through October.
MGA
The Oakmont MGA is open to male golfing Members. Our goal is to promote an atmosphere where our Members can enjoy their golfing experience, make new friends and enjoy competition with old friends. The MGA hosts monthly tournaments beginning with a Kickoff Tournament and Meeting in March. The highlight of the year is the MGA Men's Classic (Member-Guest) held in late September.
SMGA
The Senior Men's Golf Association is a group of 56 and older members with a desire to play in fun tournaments, meet new people and enjoy the fellowship of the group.

Junior's Program
Junior Camps will be held throughout the year. We also have a PGA Jr League team, The Owls, that competes throughout the year. Our great Professionals can accommodate juniors of all ages.


Tournaments
Oakmont has a great Tournament Schedule. We have events to meet the needs of any level of golfer. Some of these great events include: Member-Member, Member-Guest, Club Championships, Glow Golf, Stroke Play Events, and many more.
Contact your Golf Pro to find out how you can sign up.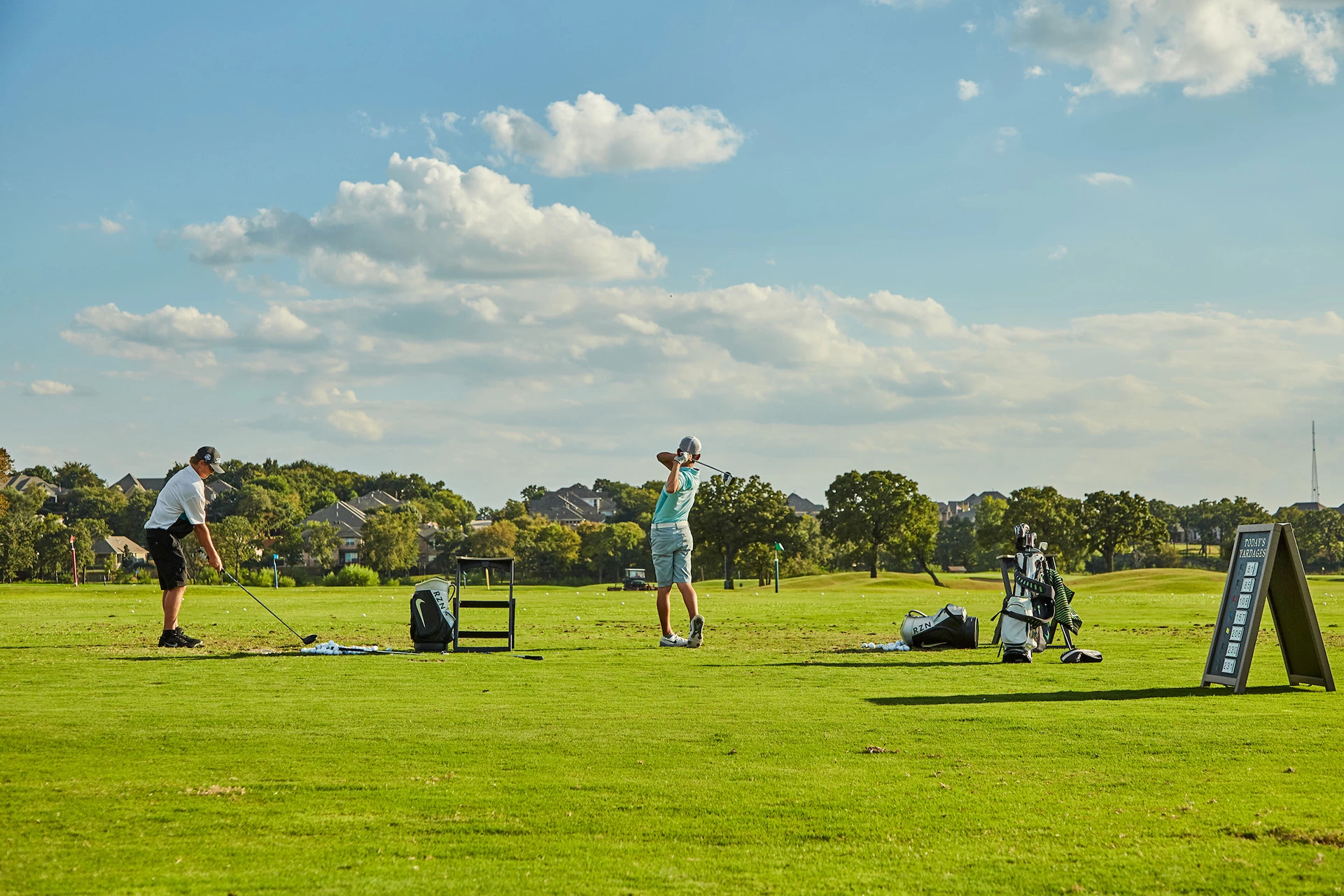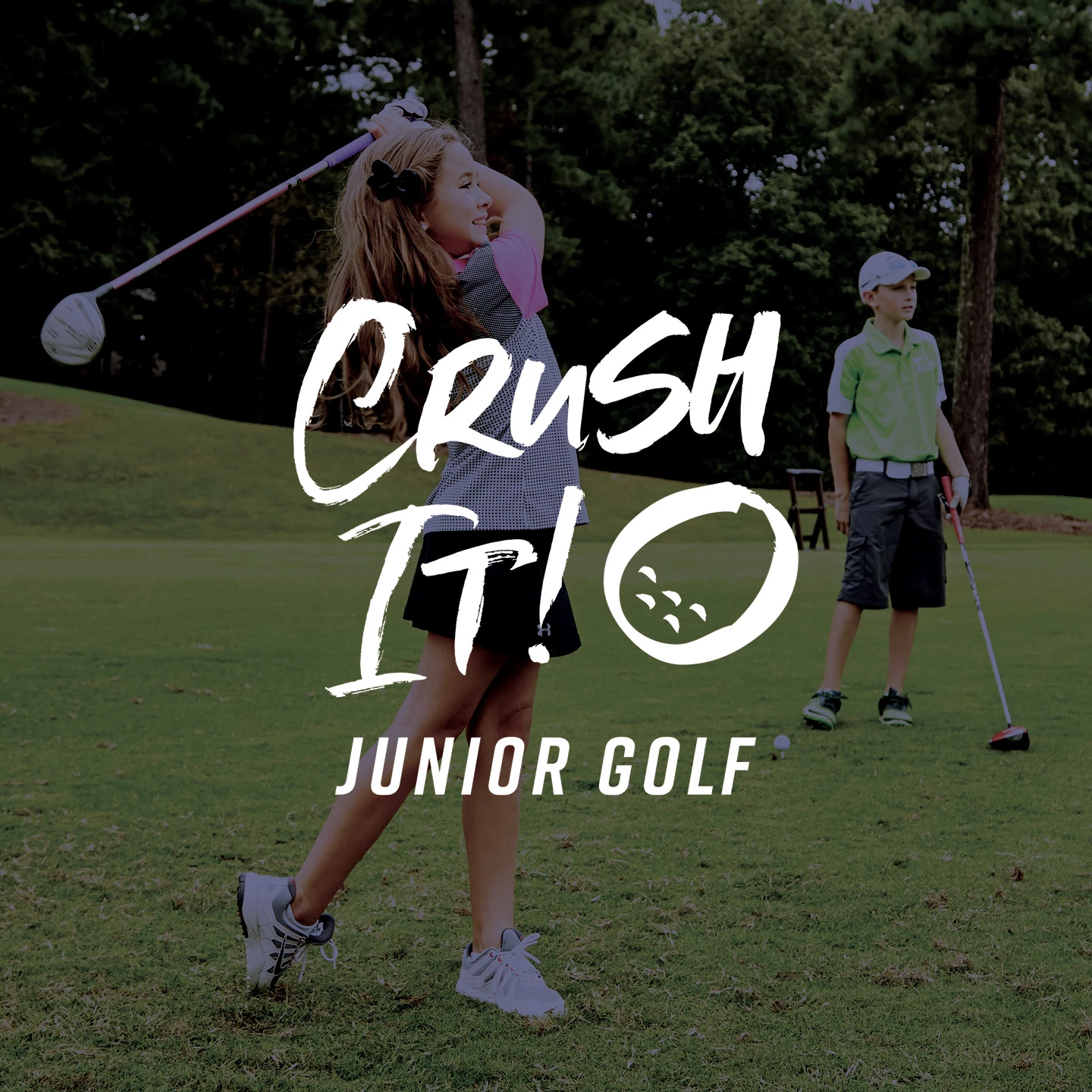 Crush It! Juniors Program
Based on principles of the American Development Model (ADM), Oakmont Country Club's Crush It! Juniors Program is a game-changing golf development program designed to help your junior golfers develop a deep love for the game and the abilities needed to perform on the course.
Whether new or familiar with the game and for fun or friendly competition, the program provides kids with the tools to engage proactively in life and learn valuable lessons they can use in all areas of their lives, while at the same time enabling them to engage in developmentally appropriate experiences and learning opportunities that connect child and family at every step through a progression pathway.
At the core of Oakmont Country Club's Crush It! Program is the development of a "golfer for life" through the motto, "Skills for golf, skills for life" by through:
Confidence
Respect
Understanding
Self-discipline
Hard work
Integrity
Talent
Game On! Program
Whether you're picking up a club for the first time or if you're coming back to the sport after some time off, Oakmont Country Club's Game On! Program provides the ideal way for golfers to experience learning the game in an environment and structure that will enable them to build the skills, knowledge and social connections to actively play the game and maximize your Oakmont Country Club membership.
Where Game On! differs from other traditional programs is that it does not measure success based on completing a set number of classes. Instead, success is defined when you have achieved the criteria set out within a 3-Level Progression Pathway that ensures you have harnessed the knowledge, experiences and appropriate level of skill to play the golf course. The length of time spent on the program varies between golfer but it's why golf is a journey, not a marathon.
No matter where your golf journey is taking you, Oakmont Country Club is excited to welcome you to the sport! From socializing in a friendly and fun environment to focusing on health and wellness, golf has something for everyone and for every family through:
Making New Social Connections
Spending more time with loved ones
Learning a new skill
Healthier lifestyle
An activity great for the entire family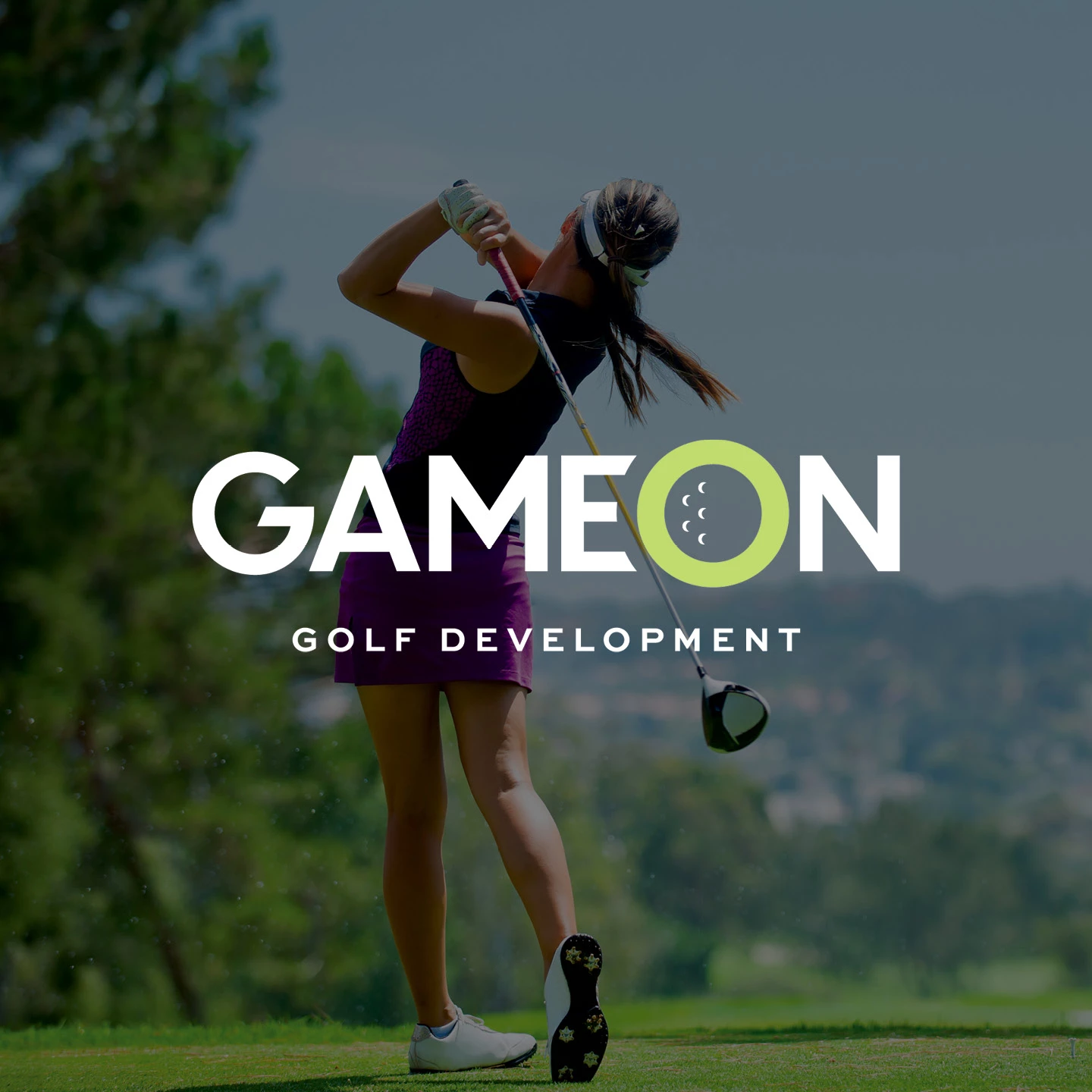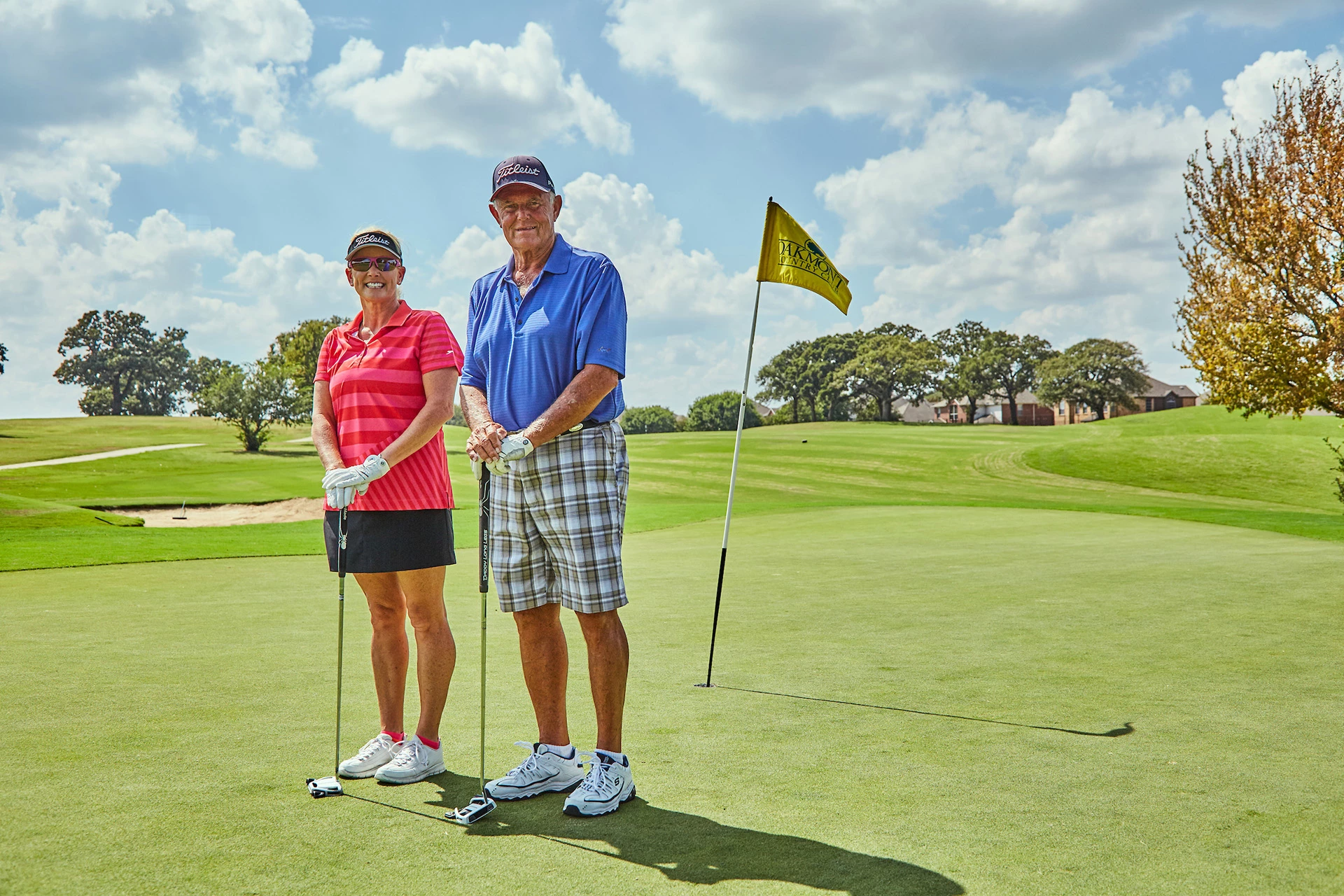 Dress Code
Proper golf attire is required for Members and guests on the golf course and practice range. Collared shirts with sleeves are required for men and juniors. Ladies must have a collared shirt if the shirt is sleeveless or may have a shirt with no collar if it has sleeves. Tank tops, halter-tops, T-shirts, athletic shorts, all denim or cut-offs are not allowed. Shoes must have non-metal spikes or smooth soles. Members are responsible for informing their guest of our dress code policy.
Guest Policy
Guests must always be accompanied on the course by a member.
Tuesday through Thursday / $65 with half guest fees on Wednesday
Friday-Sunday and Holidays / $75