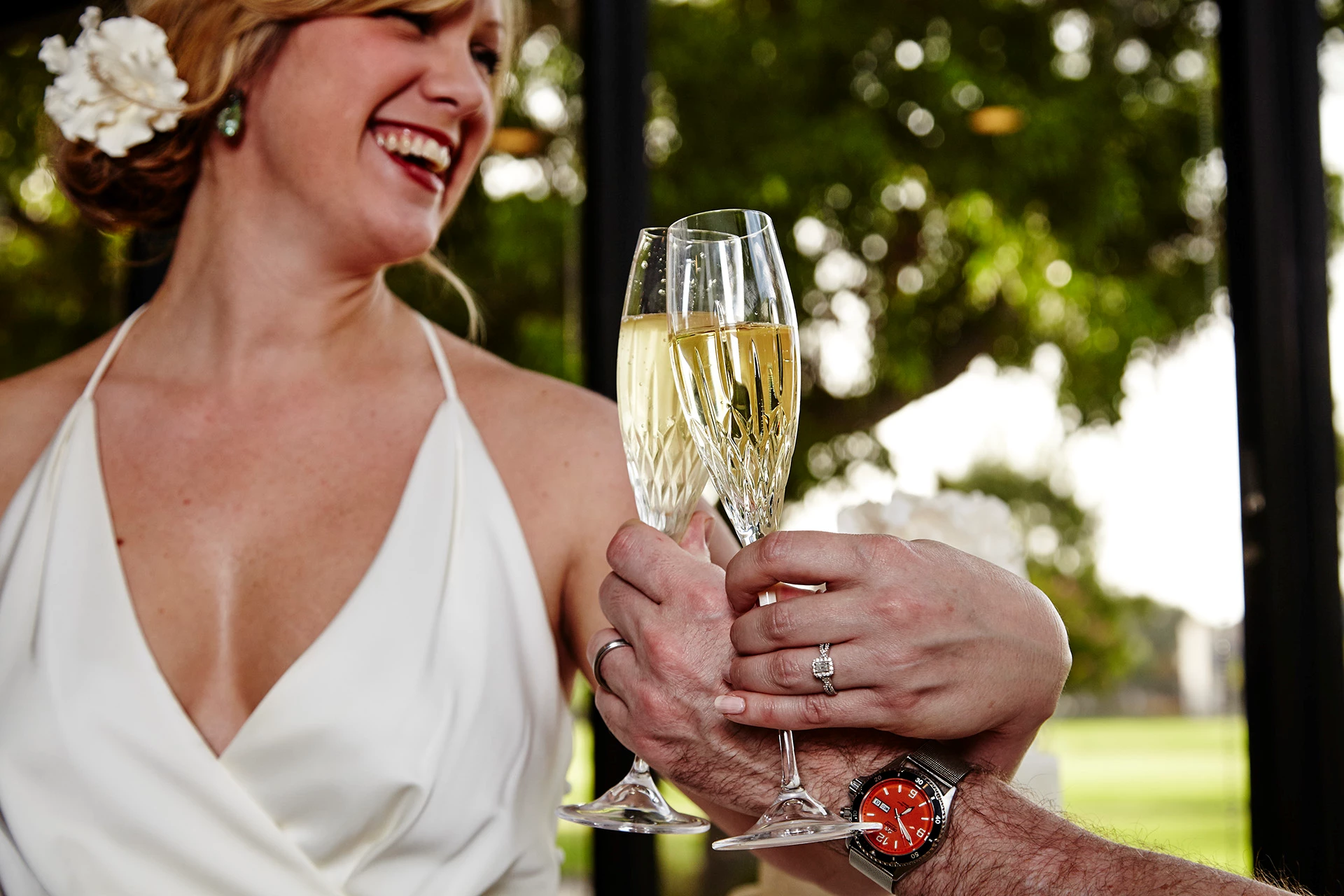 Weddings
Hearthstone Country Club is no stranger to Houston area wedding receptions. Our experienced wedding professionals provide complete wedding planning assistance from start to finish for weddings of all sizes.
Our Wedding Services & Capabilities
• On-Site Ceremonies
• Delectable Menus
• Custom Table Skirting
• Receptions from 4 to 150
• Event Planner Assistance
• Vendor Referrals
• Dance Floor
• Standard Centerpieces
CEREMONIES & RECEPTIONS
Ceremony and reception options abound with features of beautiful golf courses. For an outdoor experience, try The Tourn – the greens come alive in the evening. Count on comfort in all seasons, as the expansive space is equipped with ceiling fans, heaters and a fire pit. Our main dining room, with views of the golf course, is more of an intimate setting for cocktails and reception dinner.
SPECIAL & PERSONAL TOUCHES
No matter where in the facility you choose to celebrate, your private events director can arrange for many special touches. Hearthstone Country Club is sure to fulfill your wedding dreams and impress your guests.
MENU SAMPLES
Menu choices are limitless with our incredible award-winning culinary team. Wedding packages are available when you visit our Club to tour the facility or upon request.
WEDDING CAKES
Hearthstone Country Club works directly with the finest bakeries to ensure your wedding cake is nothing less than decadent.
Need other professionals for your event?
Hiring all the right people to make your day go smoothly is just as important to us as it is to you. We have a list of known professionals we're happy to share with you.
To find out more, contact our Private Events Director.
LGBT Celebrations In Houston
There's nothing more special than bringing your friends and family together to celebrate your wedding or commitment ceremony. Let Hearthstone's professional staff take care of every detail, from flowers to music and everything in between. We'll make your special day a dream come true.
We know all the right professionals to help make your special day the magical event of which you've dreamed. Our trusted expert vendors can assist with cakes, music, lighting and so much more. Our recently renovated private club is sure to impress your guests, and offers the perfect backdrop for elegant décor.
Let us help make your special celebration unforgettable.
Contact the Club to book your wedding or commitment ceremony today!