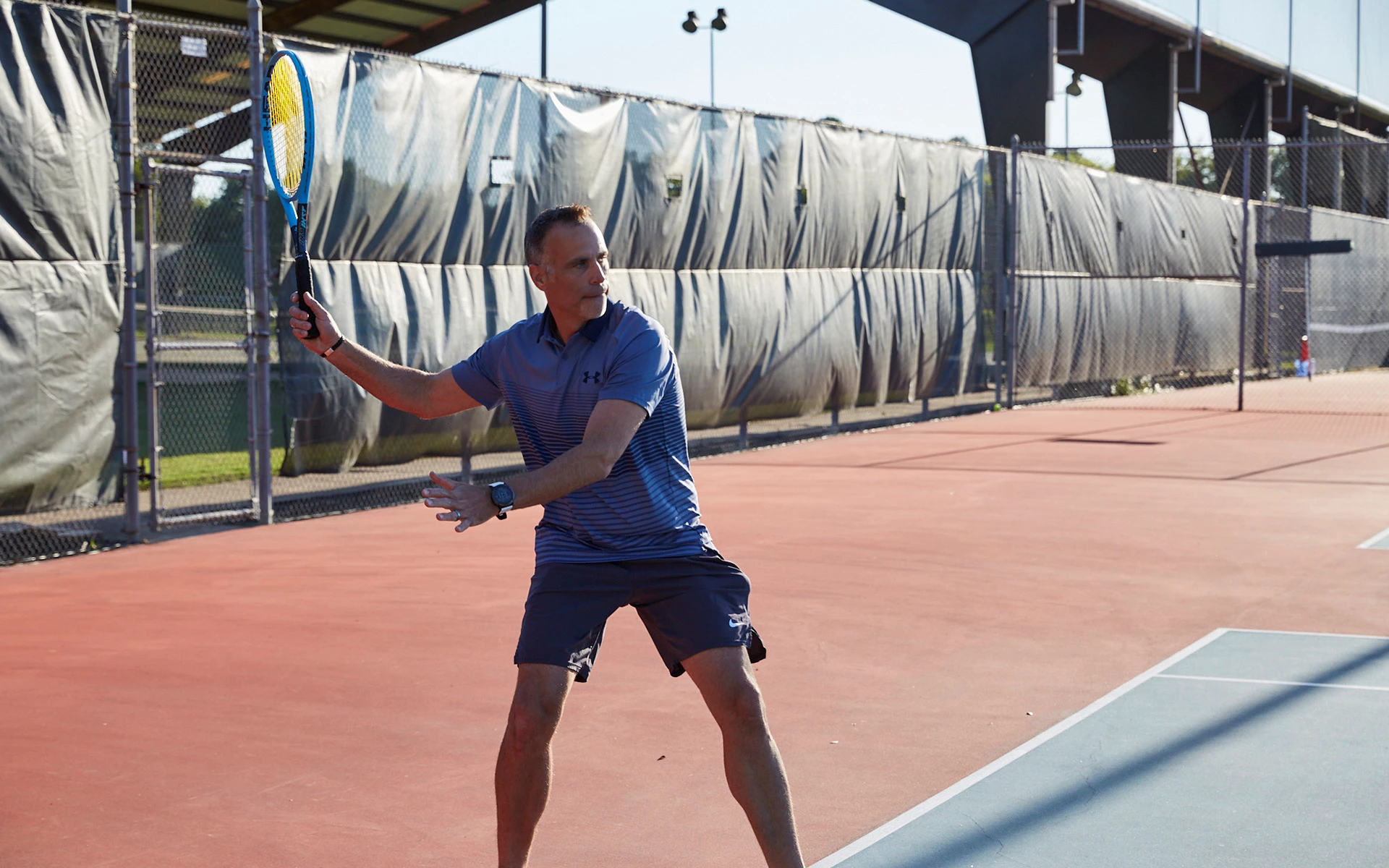 Serve up an Ace
The Tennis Center features six lighted courts for the entire family. Hearthstone tennis offers the most active array of tennis programs in the Houston area, consisting of women's doubles and singles leagues, men's leagues, mixed doubles and juniors. If you're looking for improvements, we offer individual and group tennis lessons for men, women and juniors.
We offer various tennis services as part of Hearthstone Country Club's expansive tennis program.
Lessons
Reach your dreams and goals with the cutting edge of instruction. A combination of intensive drilling, challenging match play, mental toughness training and rigorous fitness programs provide players of all levels with tools specific to their games and goals.
Fittings
Our staff is experienced in racket fitting and repairs. We can handle special orders quickly.