Built On Tradition, But Far From Traditional
Named one of the Best Country Clubs in DFW (Avid Golfer, 2015) and a prestigious member of the Plano, Texas, community for more than 30 years, Gleneagles Country Club provides its Members and their guests with the ultimate private club experience. The Club's classic charm, mixed with state-of-the-art recreational and social amenities, provides a gathering place for the community's most influential business professionals as well as the families and adults from the surrounding neighborhoods. Gleneagles is the perfect environment for working, playing and enjoying life.
Proud to be considered a legacy club, Gleneagles has many Members who are third-generation members. It's not unusual to see an older grandfather playing golf with his son and adult grandson who has recently joined the Club himself. Similarly, you'll witness a Sunday Brunch attended by grandparents, parents and adult grandchildren who all appreciate their membership to the Club.
Named one of the Best Country Clubs in DFW, Avid Golfer – 2011, 2013, 2014, 2015 and 2017. In 2011, the Club was recognized for Best Driving Range Renovation and Most Improved Golf Course for the King's Course.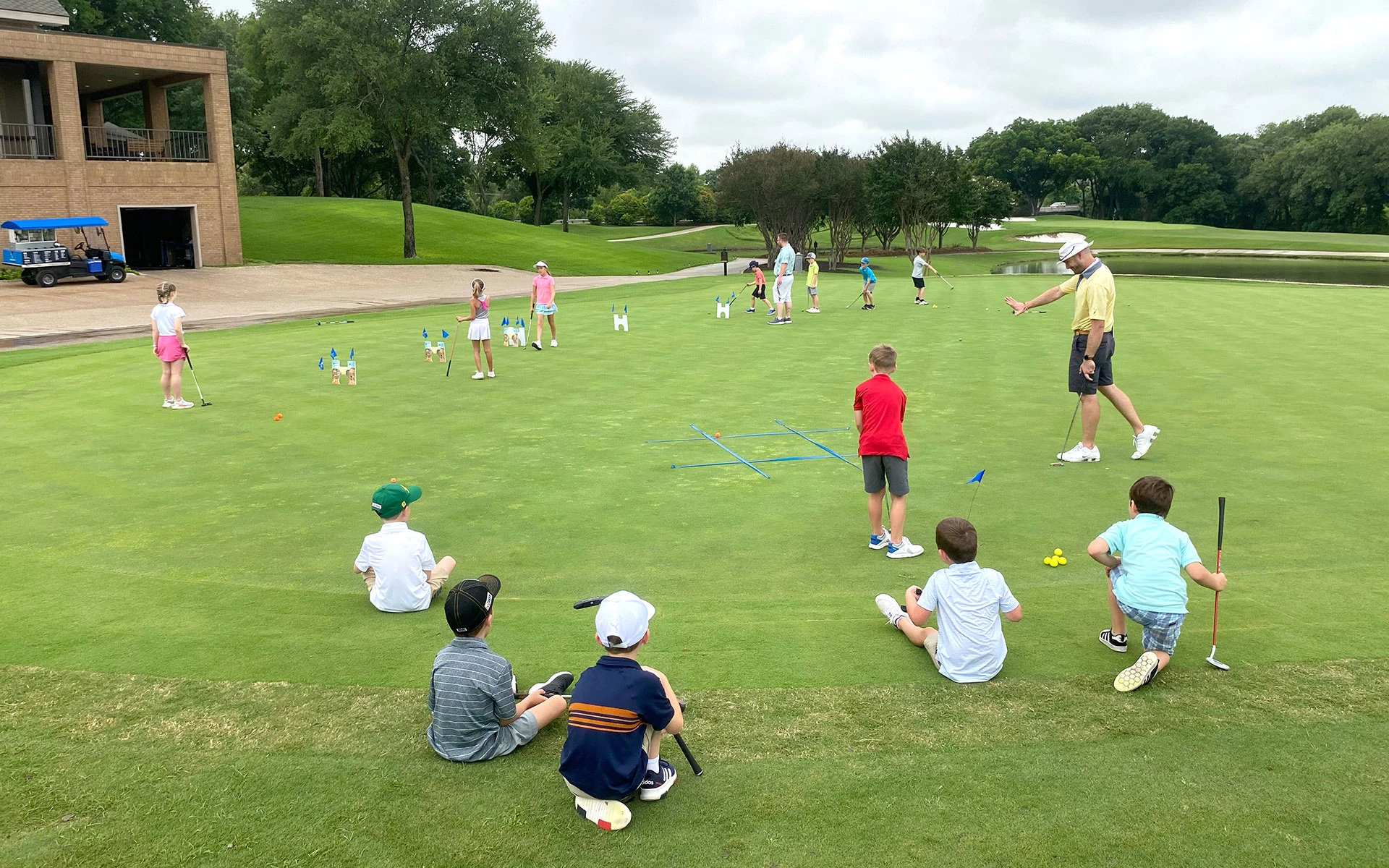 Club Events
Whether you're part of an active family or you're a busy professional with a passion for sports and social activities, we provide facilities and features to meet all your needs. With exceptional programming, business and social events, Members build lifelong relationships and develop a network of connections that lead to personal fulfillment and invaluable family memories.
Tournaments
Join your fellow Members for fun and competitive Club-hosted tournaments. This is Club spirit at its finest.
Networking
Build your network of business and social connections at our special Member events. Our Members include local professionals, civic and community leaders and other influential people to enhance your circle of friends.
Kids & Family
We offer programs for kids of all ages and their families. From sports teams and leagues to special dining events and fun activities, we have something for every member of your family.
Enriching Programs
Our programs are designed to enrich your life with cultural, educational and business-oriented events to match your interests. Enjoy guest speakers, professional seminars, and special Member clubs and events.
Holidays
Contact us for more information.