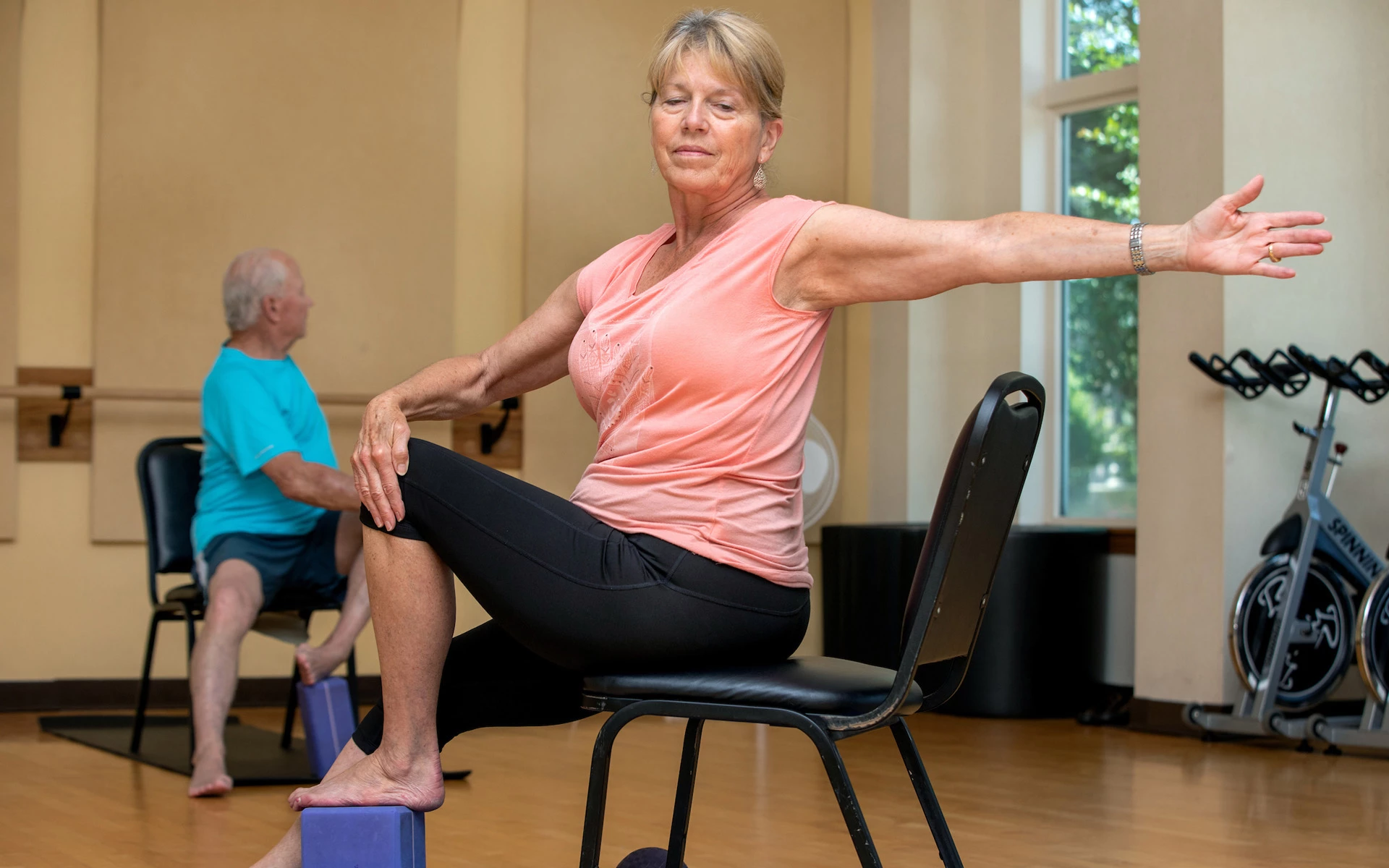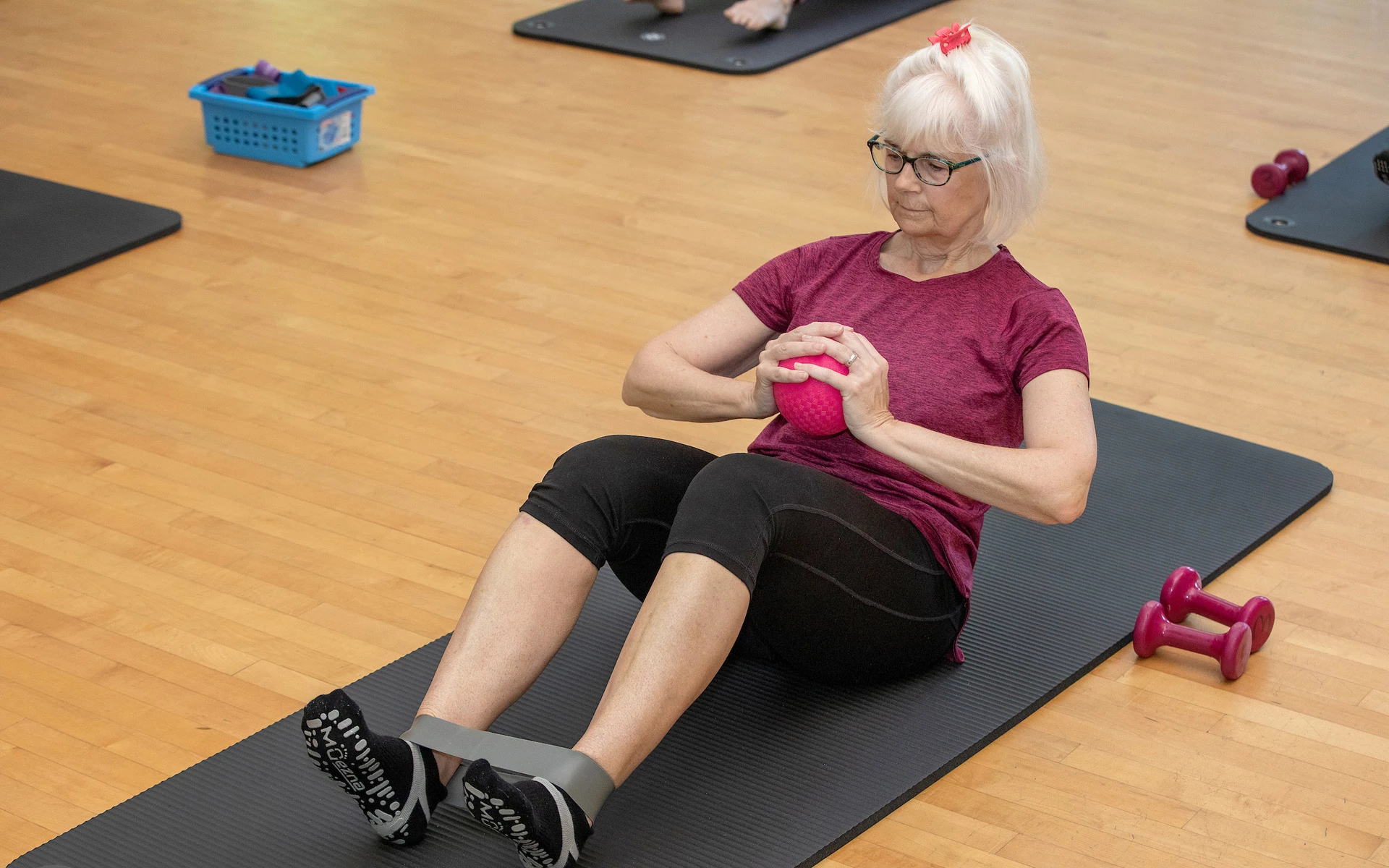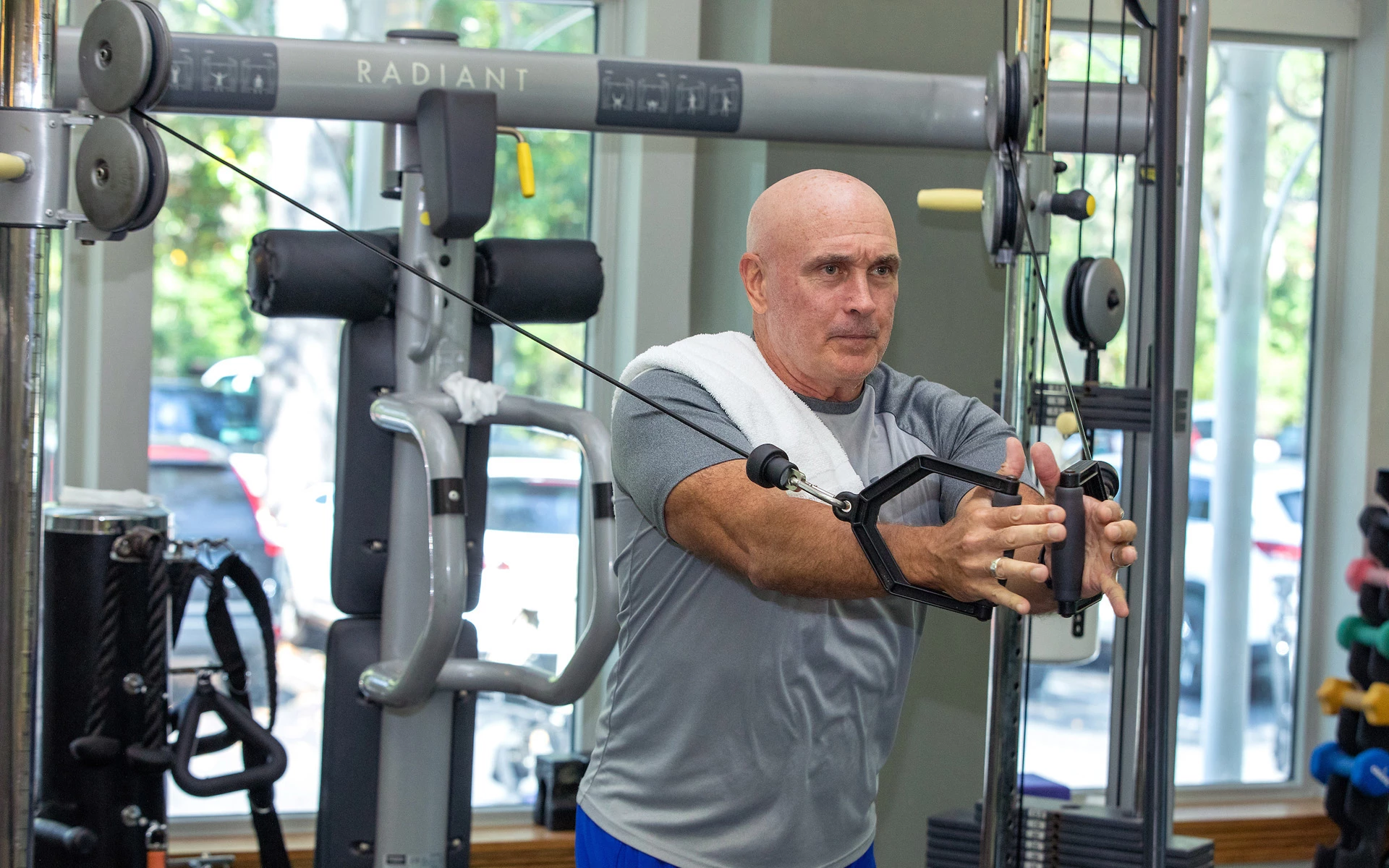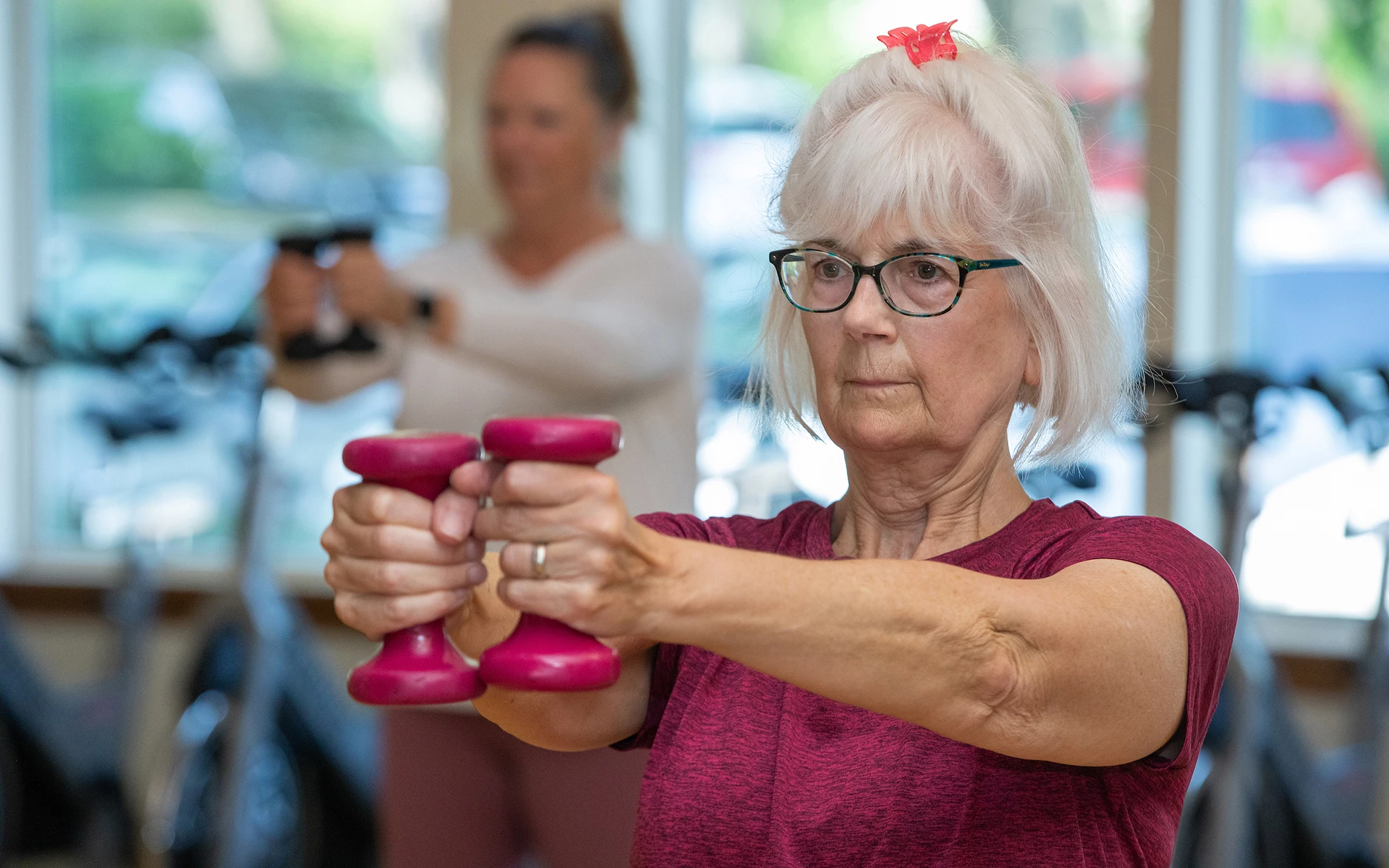 Stay Fit & Healthy
Our 7,000-square-foot fitness facility includes state-of-the-art equipment and personal instruction to provide Members with every opportunity to attain and preserve their optimum level of fitness. Let one of our certified staff take you through the circuit on the Techno Gym resistance equipment. Personal training is available.
Complementing the resistance equipment, we have a full line of cardio equipment from Techno Gym. This includes ten treadmills, six ellipticals, four recumbent and two upright bicycles, and two wave machines. In addition, you can flex your muscles in our designated free weight area. We have several benches, a smith machine and a cable crossover to complement the array of dumbbells.
Our group exercise classes include water aerobics, yoga, pilates, Zumba, step aerobics, golf and tennis classes, weight training, and low impact.