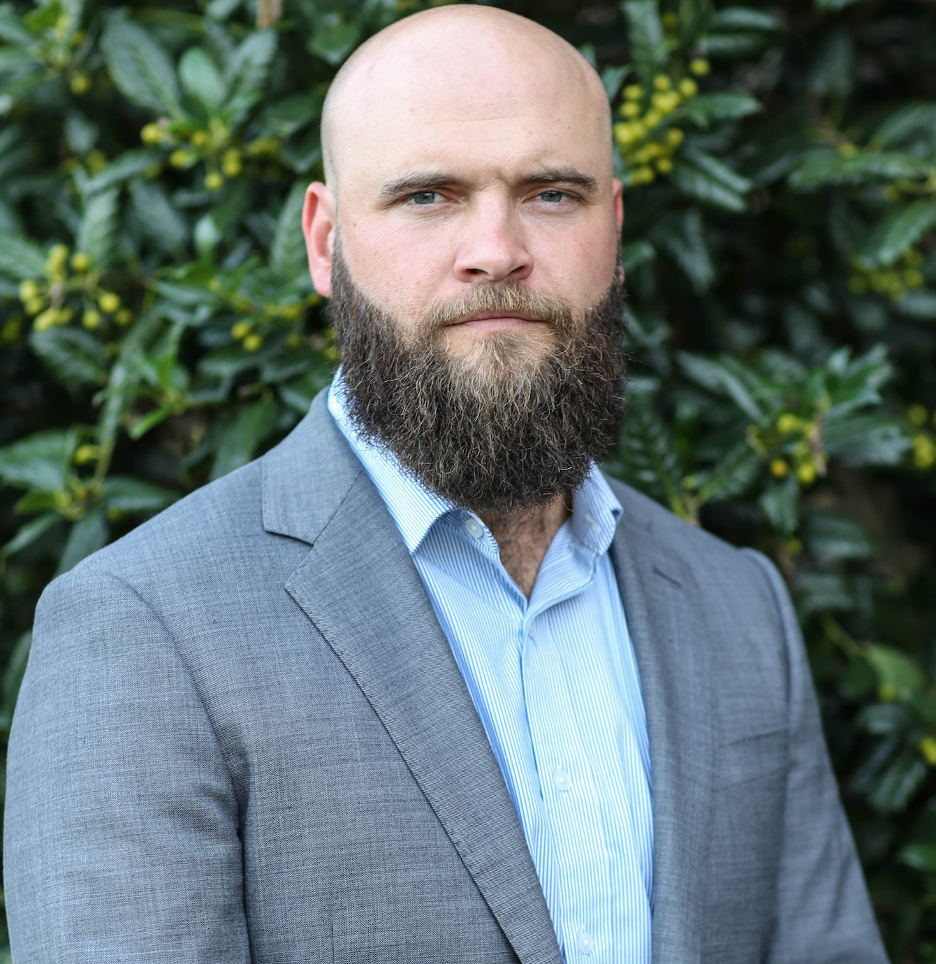 Tyler Ingram
Golf Course Superintendent
Serving since 2011
About Tyler

Tyler is a graduate of Tennessee Tech University where he received a BS in Agronomy with a concentration in Turfgrass Management and a minor in business. After graduation Tyler began his career in Louisville, Kentucky at Big Spring Country Club as an Assistant in Training. He then decided to make the move back to Tennessee where he took a position as a Second Assistant at the Hermitage Golf Course. Later, Tyler gladly accepted the Assistant Position at Bluegrass Yacht and Country Club, where he moved up to the Superintendent position in May 2014. He, his daughter Davis Louise, and Cowboy (the course dog) now reside in Hendersonville, TN. Tyler has been at Bluegrass since May 2011 and strives to make it the most beautiful golf course in Tennessee.
John Kading
Assistant Golf Professional
Serving since 2018
About John

John was born and raised in the cold northern tundra of upstate New York and attended the New York State University in Delhi, NY. He graduated with a Bachelors Degree in Business Administration. He recently passed his PGA of America Players' Ability Test as the medalist in the event. John will begin his Level One as he begins working toward PGA Membership. John's favorite part of instruction is watching his students' become more skilled and increasing their enjoyment of the game."Golf is a game, and I want to help you discover how much fun it can be."
Mike Aldrich
Director of Player Development
Serving since 2018
About Mike

Mike delights in making you smile during and after your lesson, whether your goal is to get the ball airborne for the first time, to survive a charity scramble, or win the State Open.  He will take the time to understand what you want out of golf and then guide you toward reaching those goals.  Mike's instructions are simple, result in improvement and are always driven by your preferences.  He likes to say, "I take FUN very seriously!"  While Mike enjoys teaching all ages & skills golfers, he really enjoys helping junior golfers.Prior to coming to Bluegrass Yacht & Country Club, Mike worked for the PGA of America in the Player Development Department.  Mike was elected to PGA Membership in 1997 and in 2015 became the 14th Professional to be Certified in Player Development.  Mike is a protégé of Manuel de la Torre, PGA and Fred Shoemaker of the Extraordinary Golf School.