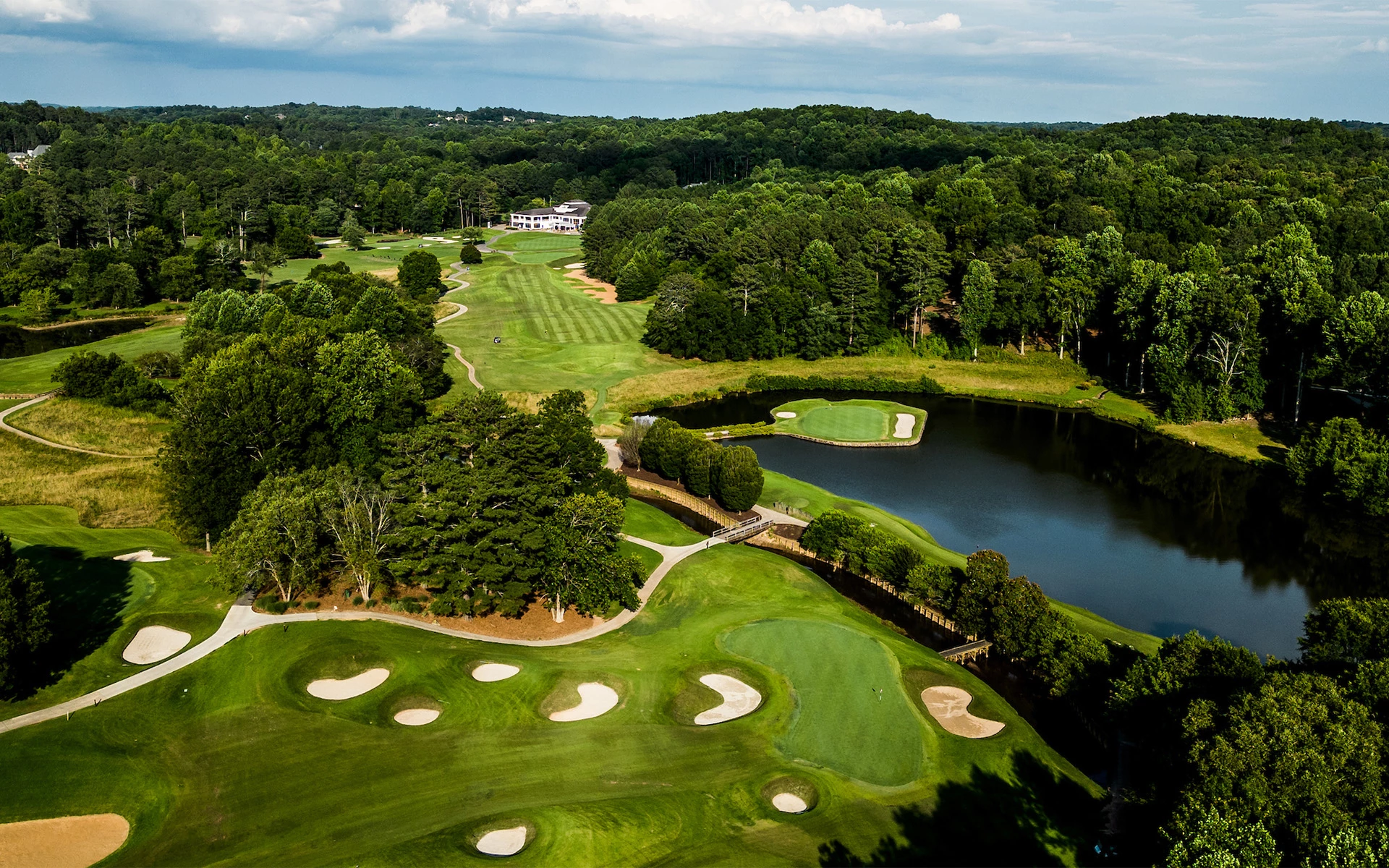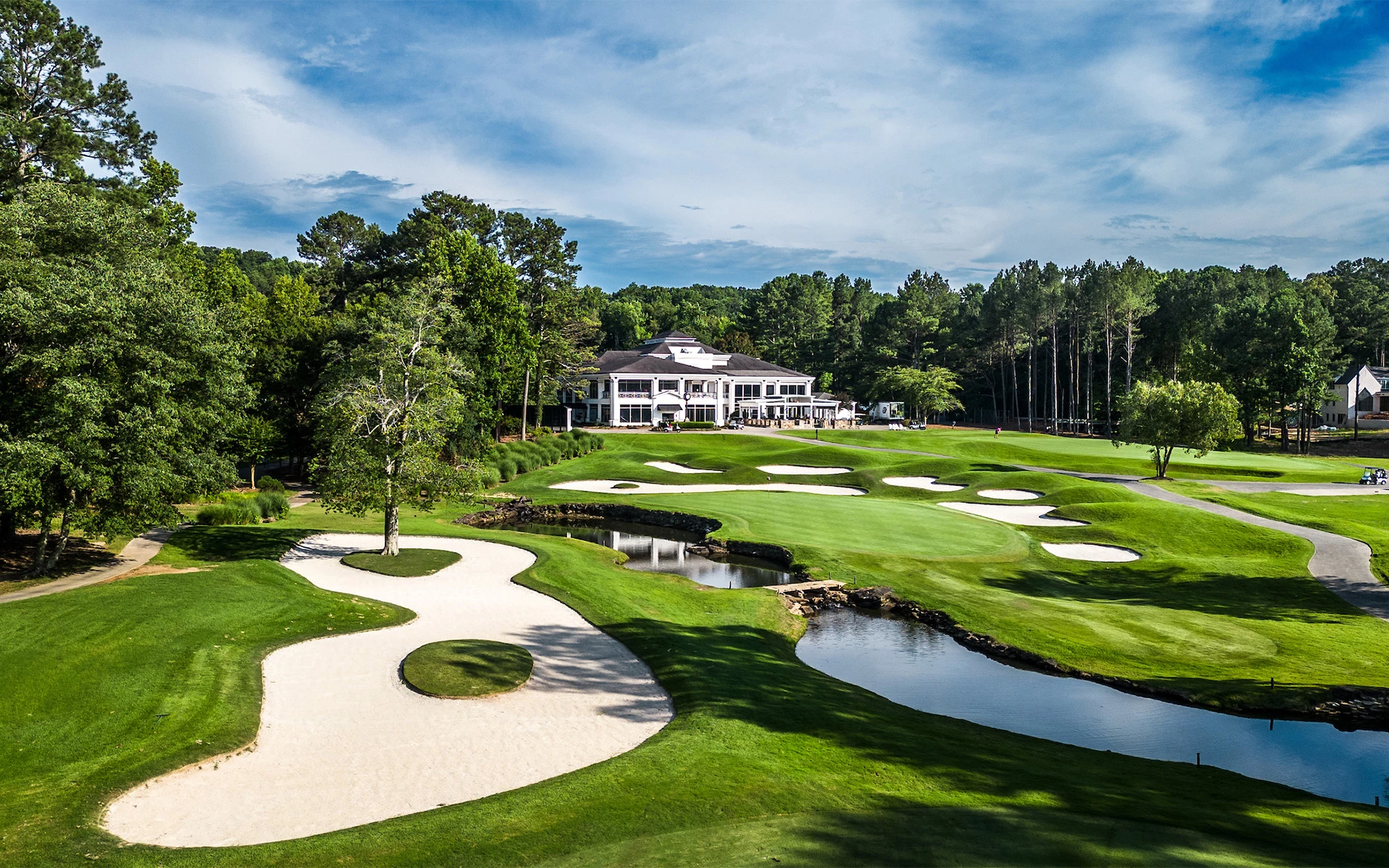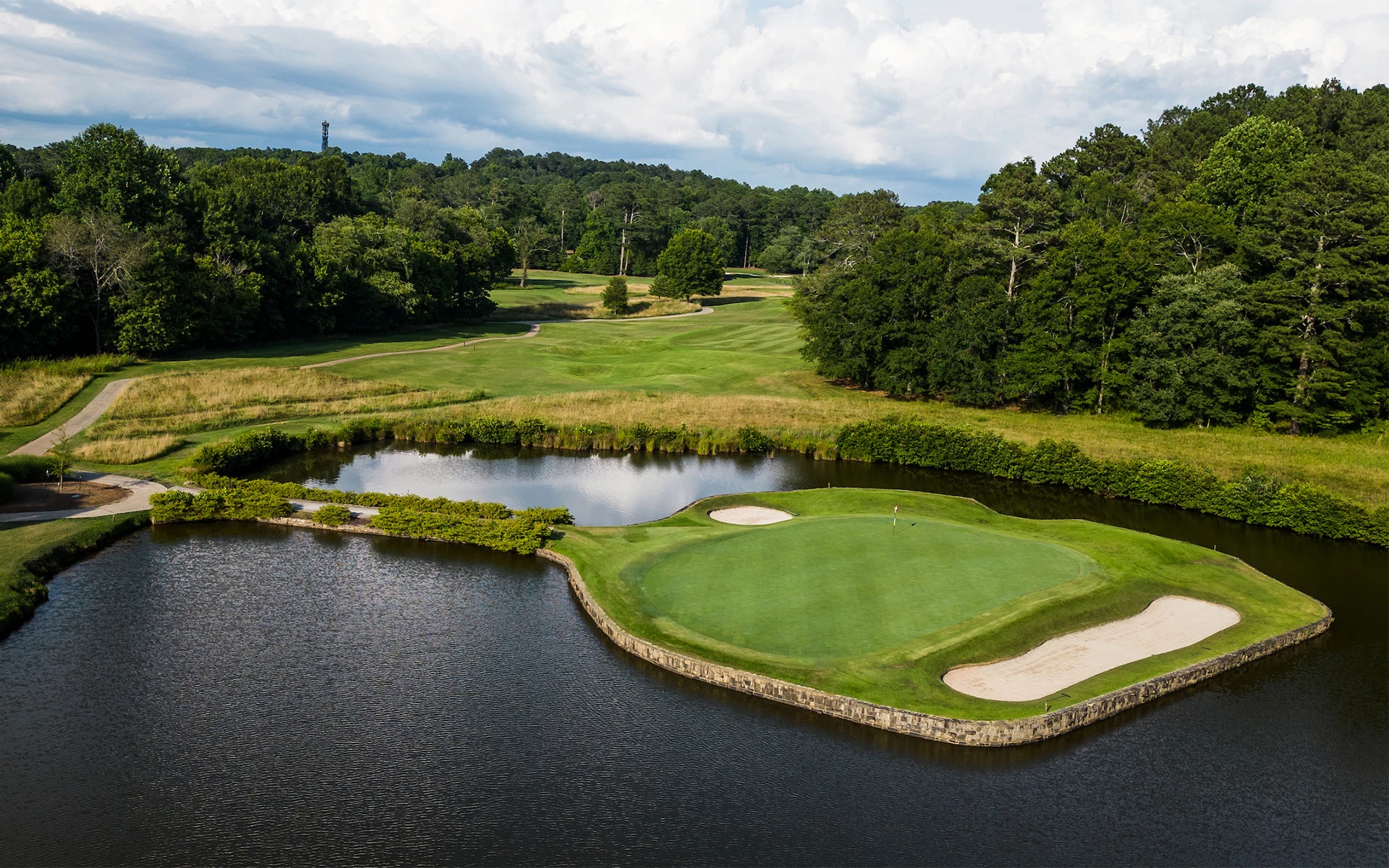 Golf
Atlanta National Golf Club takes immense pride in being home to the only golf course in the Atlanta area designed by the legendary Pete Dye and his son, P.B. With a steadfast commitment to upholding the rich traditions of the game, our course showcases classic elements that epitomize Dye's iconic style. From the captivating island green to the strategically placed deep bunkers and undulating greens, every hole at Atlanta National pays homage to the timeless beauty and challenge of golf.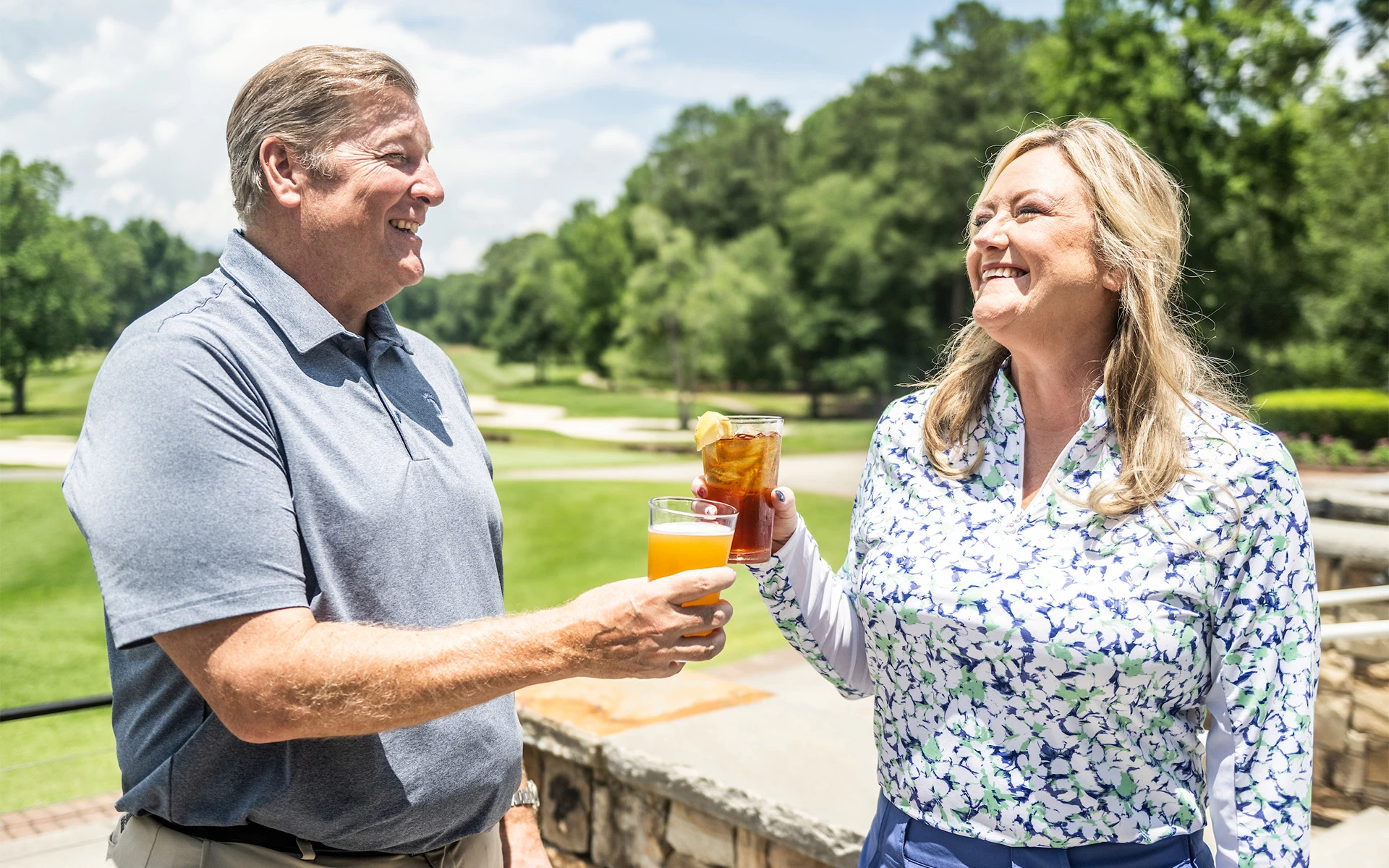 Dining
At Atlanta National, mealtime is a captivating sensory experience, where every bite is filled with fun, innovation, and bold flavors. Our dining options are thoughtfully crafted to excite your taste buds and create memorable culinary moments. Indulge in a diverse range of dishes that combine traditional favorites with modern twists. Each plate is meticulously prepared to satisfy your cravings and ignite your senses. Our innovative approach to dining ensures that every meal is a unique experience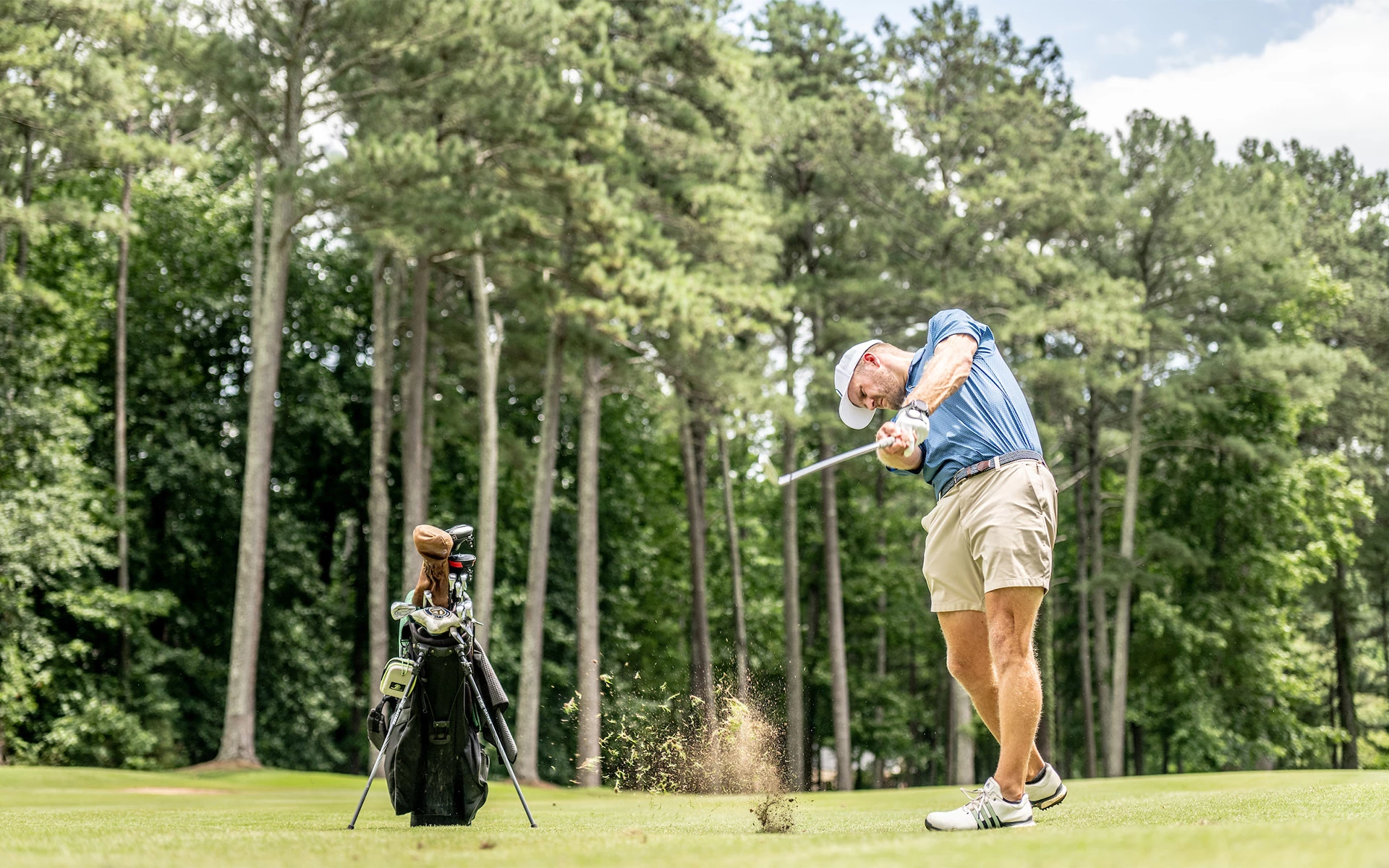 Membership
Atlanta National Golf Club proudly stands as a centerpiece of the vibrant Atlanta. As a premier club, we offer more than just exceptional golf. We provide a recreational retreat where members can escape the hustle and bustle of everyday life and immerse themselves in a family-friendly atmosphere. With a commitment to delivering the very best, we strive to create an unparalleled experience for our members, ensuring that every visit to our club is filled with unforgettable moments and cherished memories.
Weddings & Events
Elevate your next wedding or event to extraordinary heights at our stunning venue, where elegance and sophistication converge. With a combination of a breathtaking location and a world-class staff, we guarantee that your special occasion will be nothing short of unforgettable. From the moment you step foot into our brand-new enchanting space, you'll be captivated by the ambiance and attention to detail, ensuring that every aspect of your event is flawlessly executed. Trust us to create a truly remarkable experience that will leave a lasting impression on you and your guests.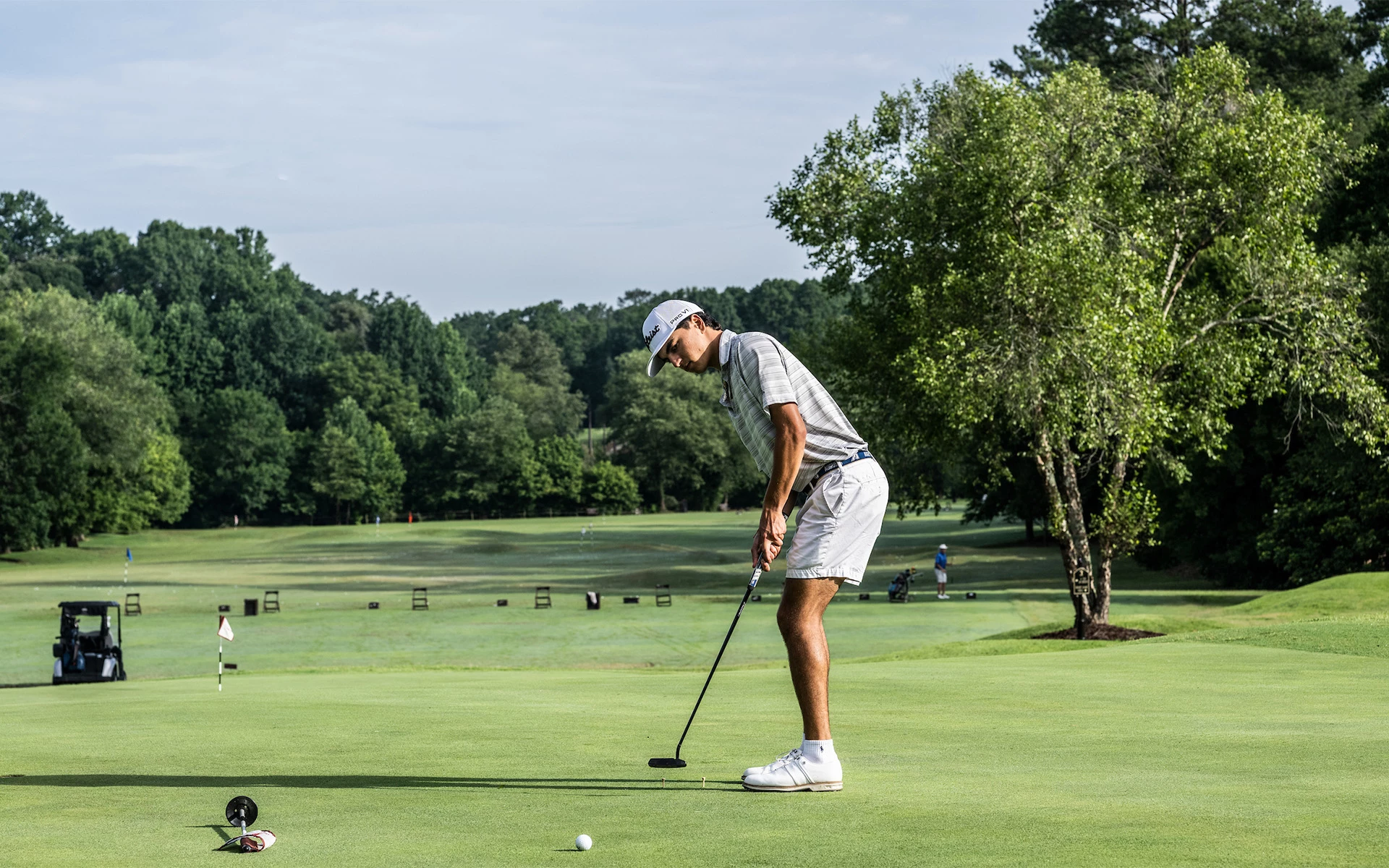 Golf Lessons
Elevate your golf game to new heights with our expertly led golf lessons, available in both private and group settings. Our professional and experienced golf staff is dedicated to helping you reach your full potential on the course. Whether you prefer the personalized attention of a private lesson or the camaraderie of a group clinic, our instructors will provide expert guidance, tailored to your specific needs and goals. With their wealth of knowledge and passion for the game, they will help you refine your technique, improve your skills, and unlock new levels of performance.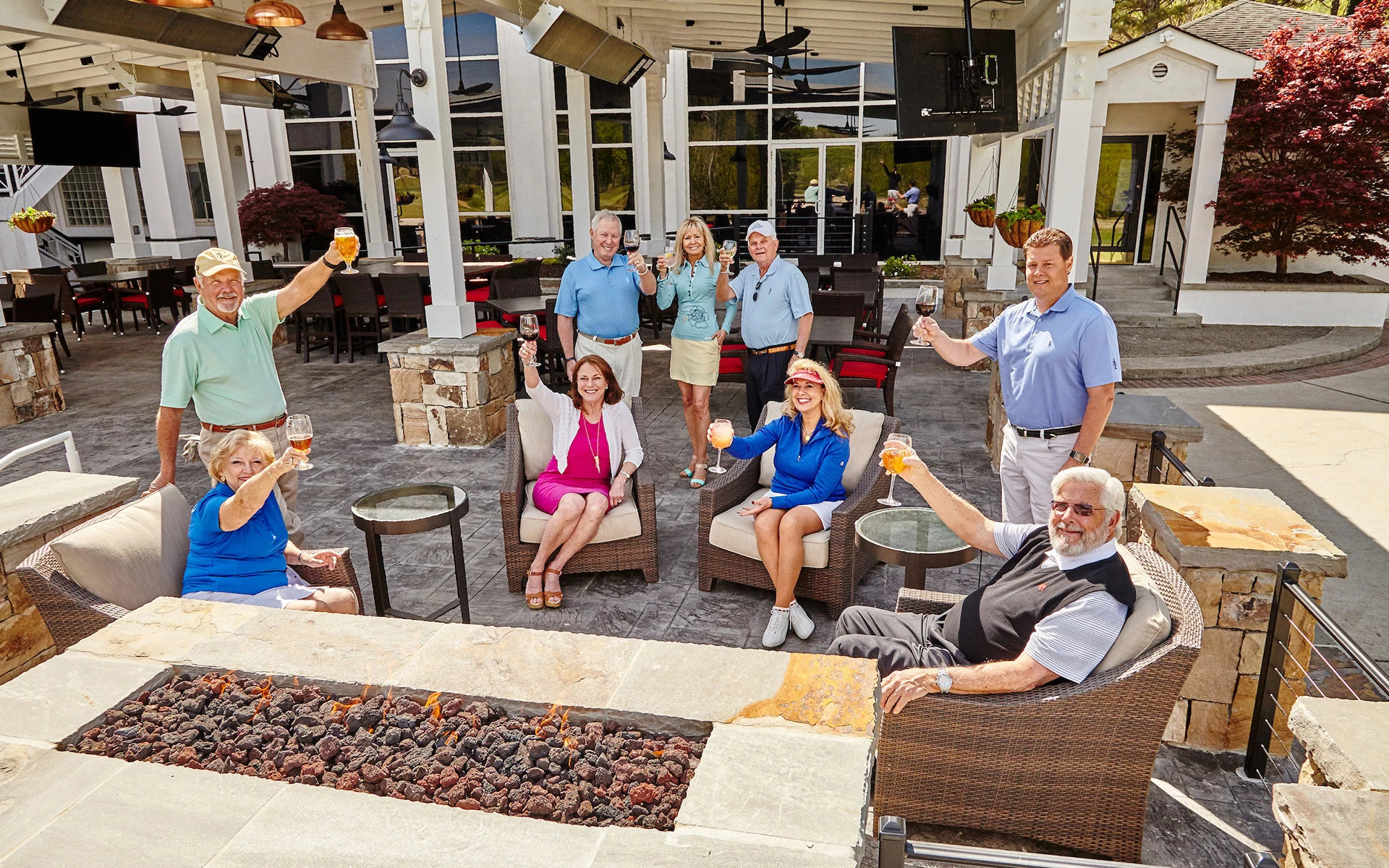 Social Life
Experience a vibrant social life at Atlanta National Golf Club, where there is something for everyone to enjoy. We offer more than just extraordinary golf; we provide a thriving community filled with good times and great friends. Immerse yourself in a variety of Member-led clubs tailored to different interests, allowing you to connect with like-minded individuals who share your passions.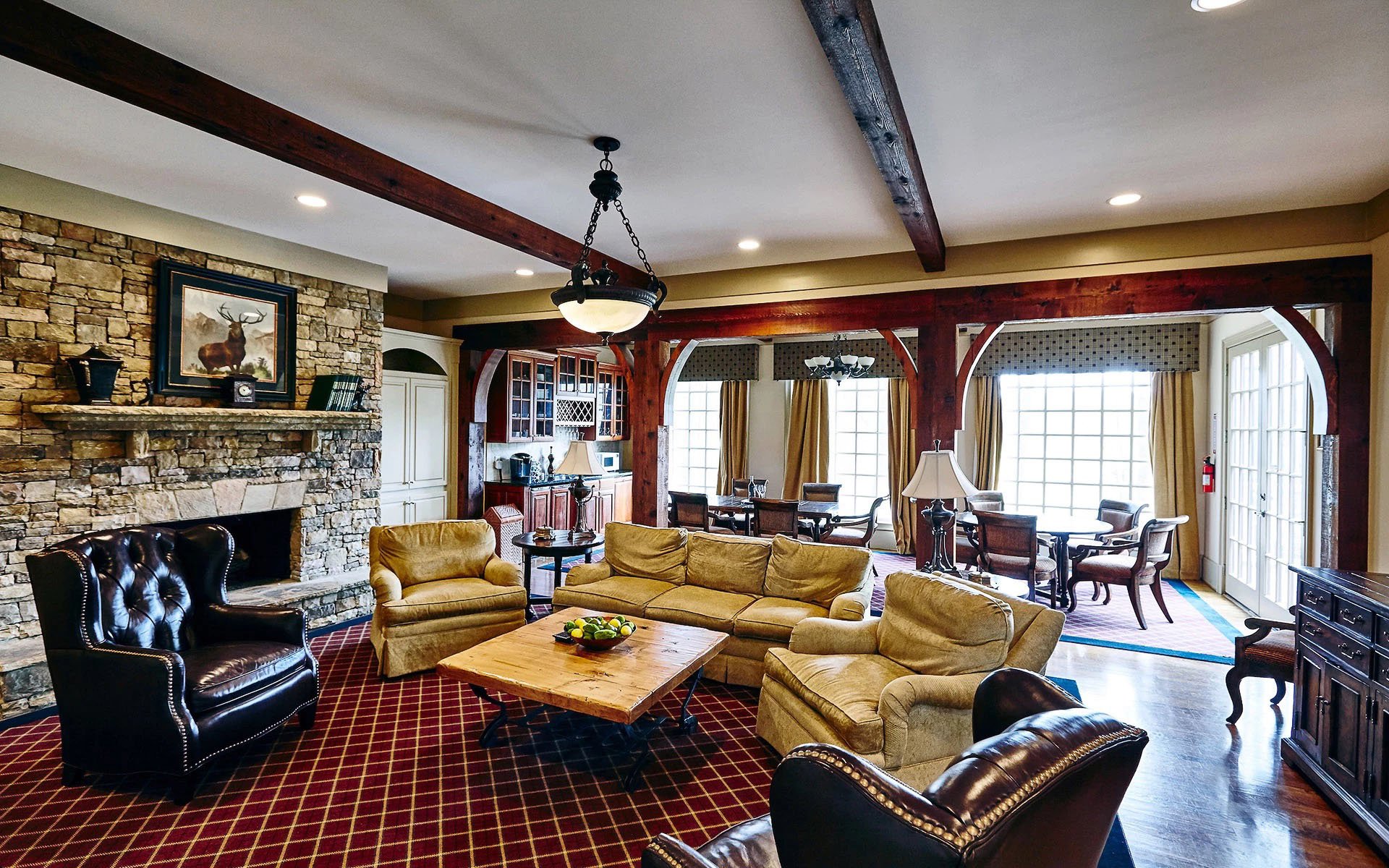 Accommodations
Indulge in the ultimate overnight golf experience at The Lodge. Nestled within the serene surroundings of Atlanta National Golf Club, The Lodge provides a tranquil retreat for golf enthusiasts seeking a seamless transition from the fairways to restful accommodations. With its wide and airy balcony, The Lodge offers a picturesque setting to relax and unwind after a day on the greens. Immerse yourself in the breathtaking views of the pristine golf course and let the soothing ambiance wash over you.