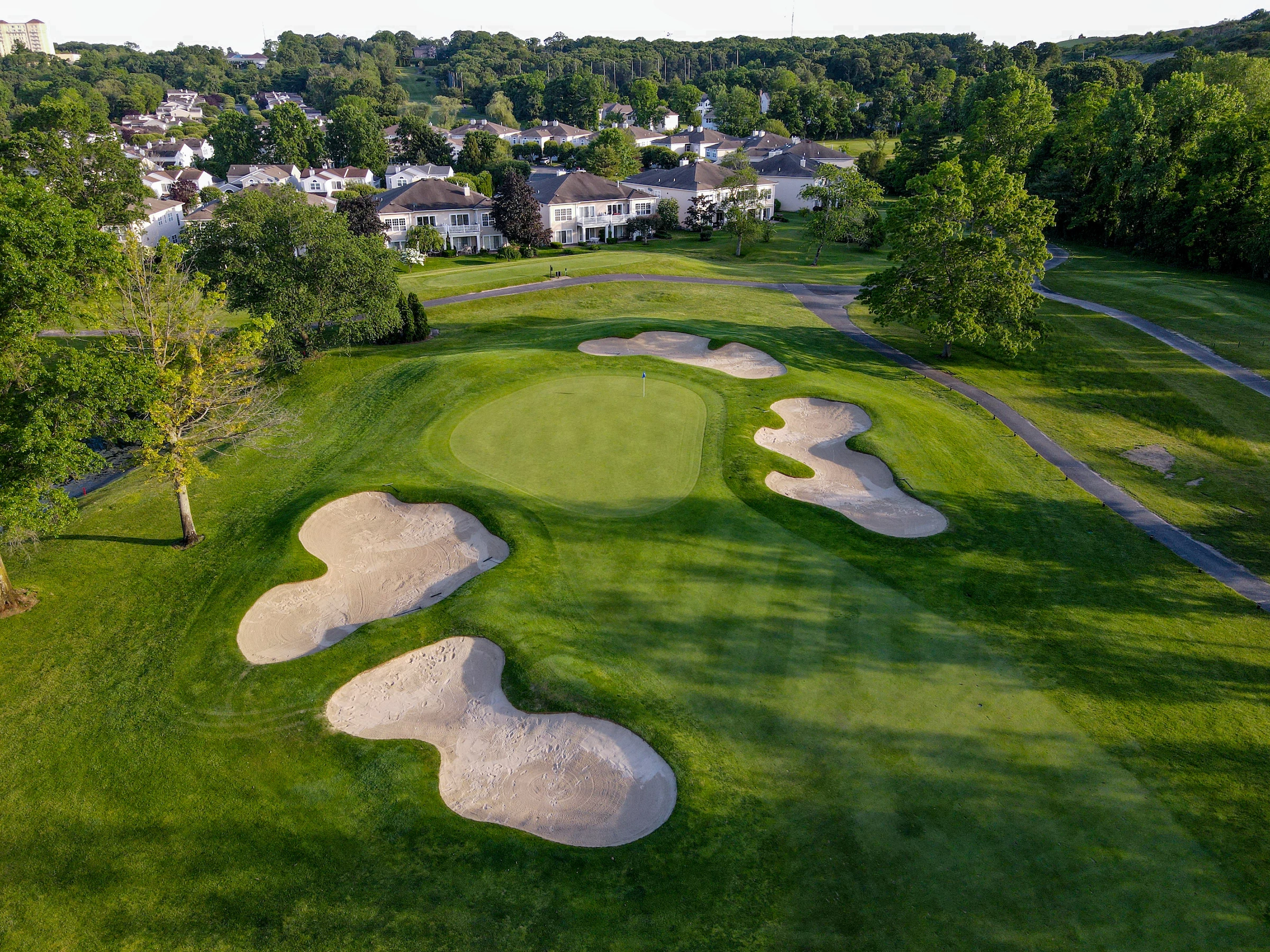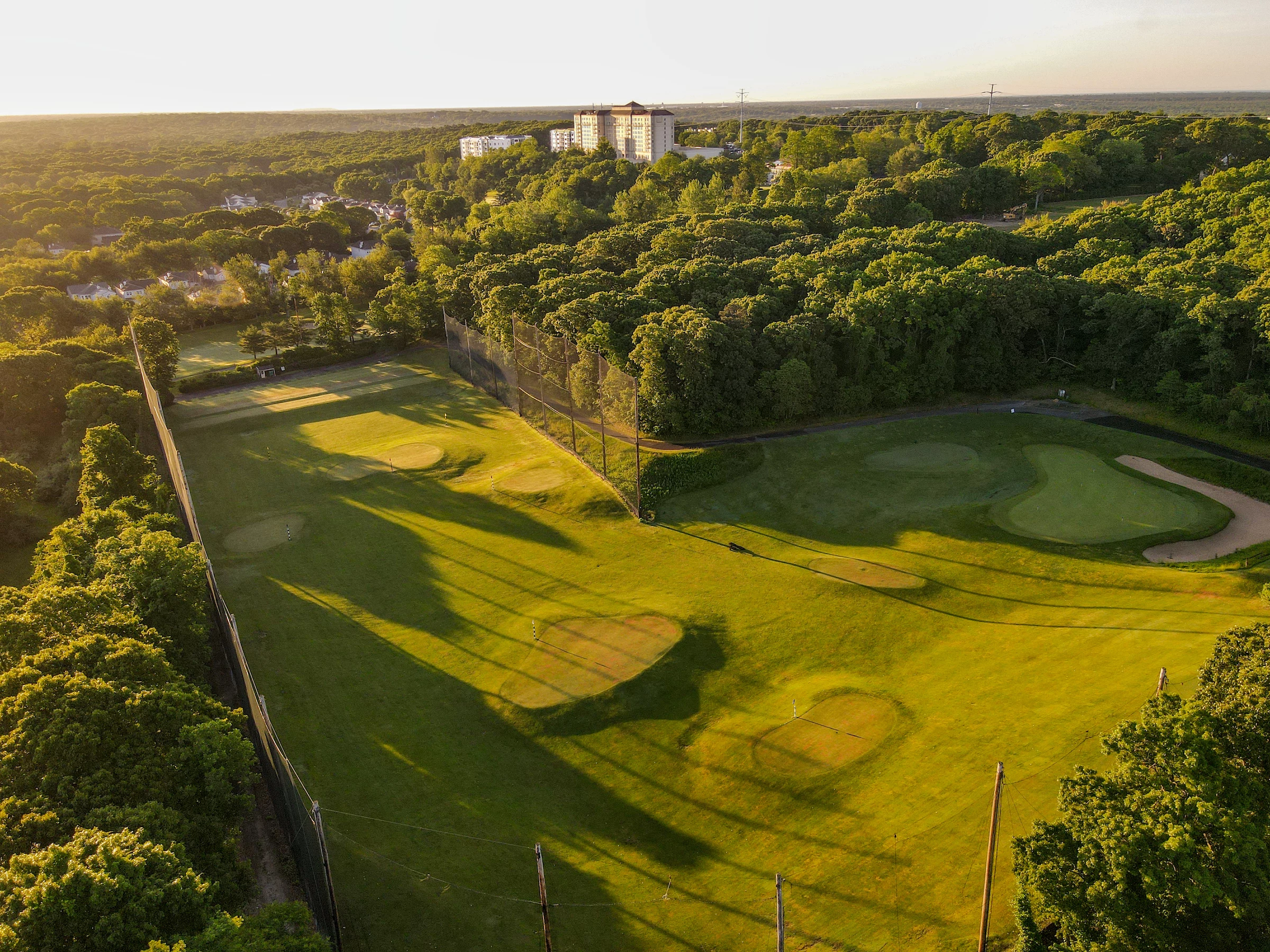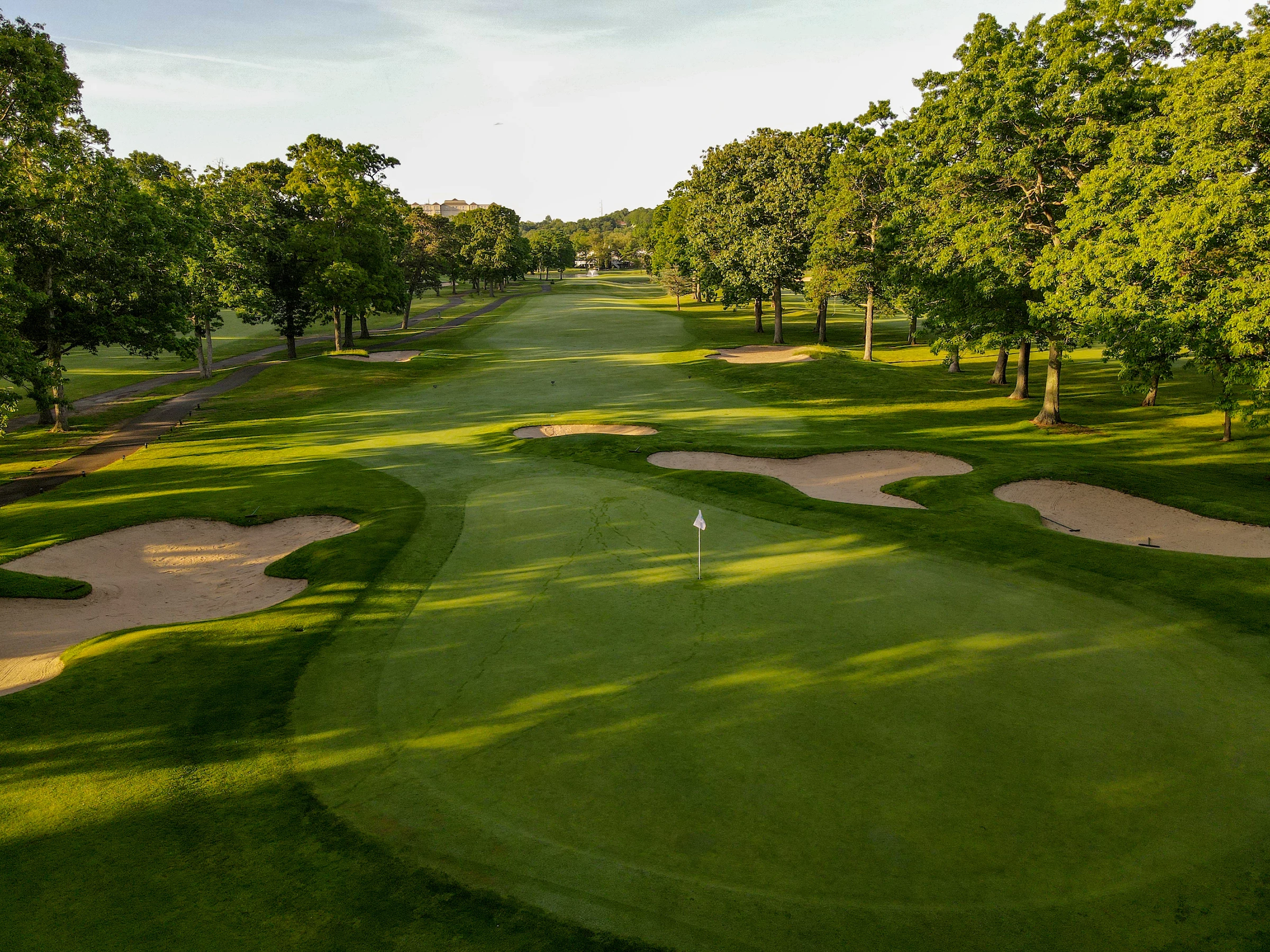 The Epitome of Exceptional Long Island Public Golf Courses
Truly incomparable to other Long Island public golf courses, Wind Watch Golf & Country Club offers a uniquely designed golf course that tests and challenges golfers of all skill levels. The course rewards accuracy with a wide range of elevations and hazards that aren't typical to most Long Island golf courses.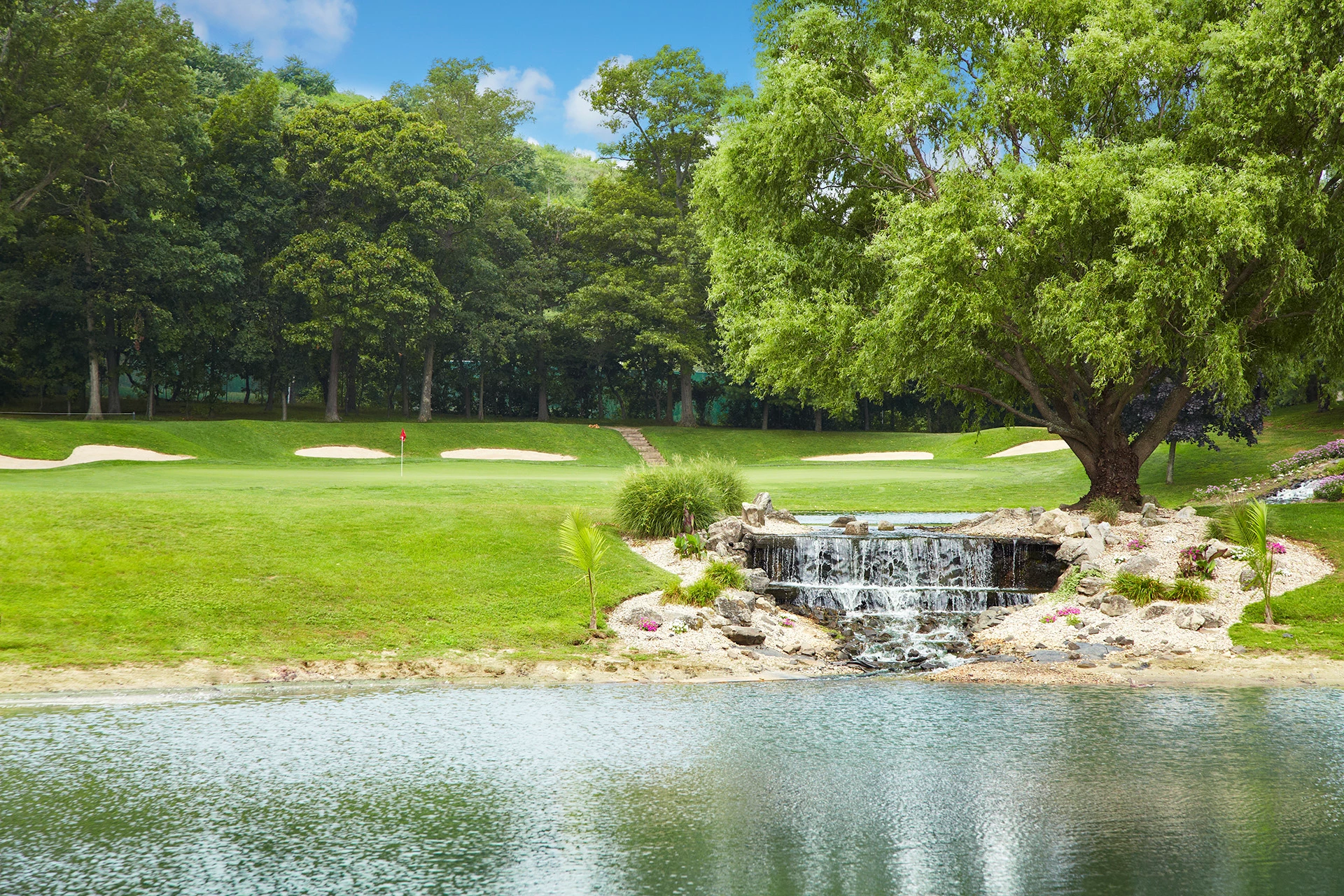 This superbly landscaped and maintained daily fee course is unique to Long Island with water potentially coming into play on thirteen holes. Starting out at one of the highest points on Long Island, our elevated first hole will challenge your skills and capture your attention with stunning views of the North Shore of Long Island. Our course provides a thoroughly enjoyable experience for all of our golfers with four sets of tees.
| | |
| --- | --- |
| Black Tees | 6,686 yards |
| Blue Tees | 6,614 yards |
| White Tees | 6,030 yards |
| Red Tees | 5,178 yards |
In addition to carts, we offer a variety of Golf Services. Check with the Golf Shop to find out more.
Lessons
Our Pros offer private and group lessons and clinics for all levels. We also offer video analysis to help improve your swing and your game.
Fittings
Our Professional Staff is trained and certified to use any one of the following fitting systems: Fourteen, Ping, and Titleist. These are all among the best fitting systems available. So if you are thinking about making an investment in a new set of clubs, visit us and talk to our professionals about getting a set of clubs that will deliver maximum performance.
Practice Facility Hours of Operation
Practice Facility is closed on either Monday or Tuesday from opening until 10:00 AM for maintenance. Grass tees are only open Saturday and Sunday in season, weather permitting. Please contact the Golf Shop at 631-232-9850 x 201 for details.
Fees
$7 per bucket of practice balls; approximately 40 practice balls
$30 Short Game area fee; includes 3 bags of practice balls plus a shag bag to collect the balls, unlimited use of Short Game.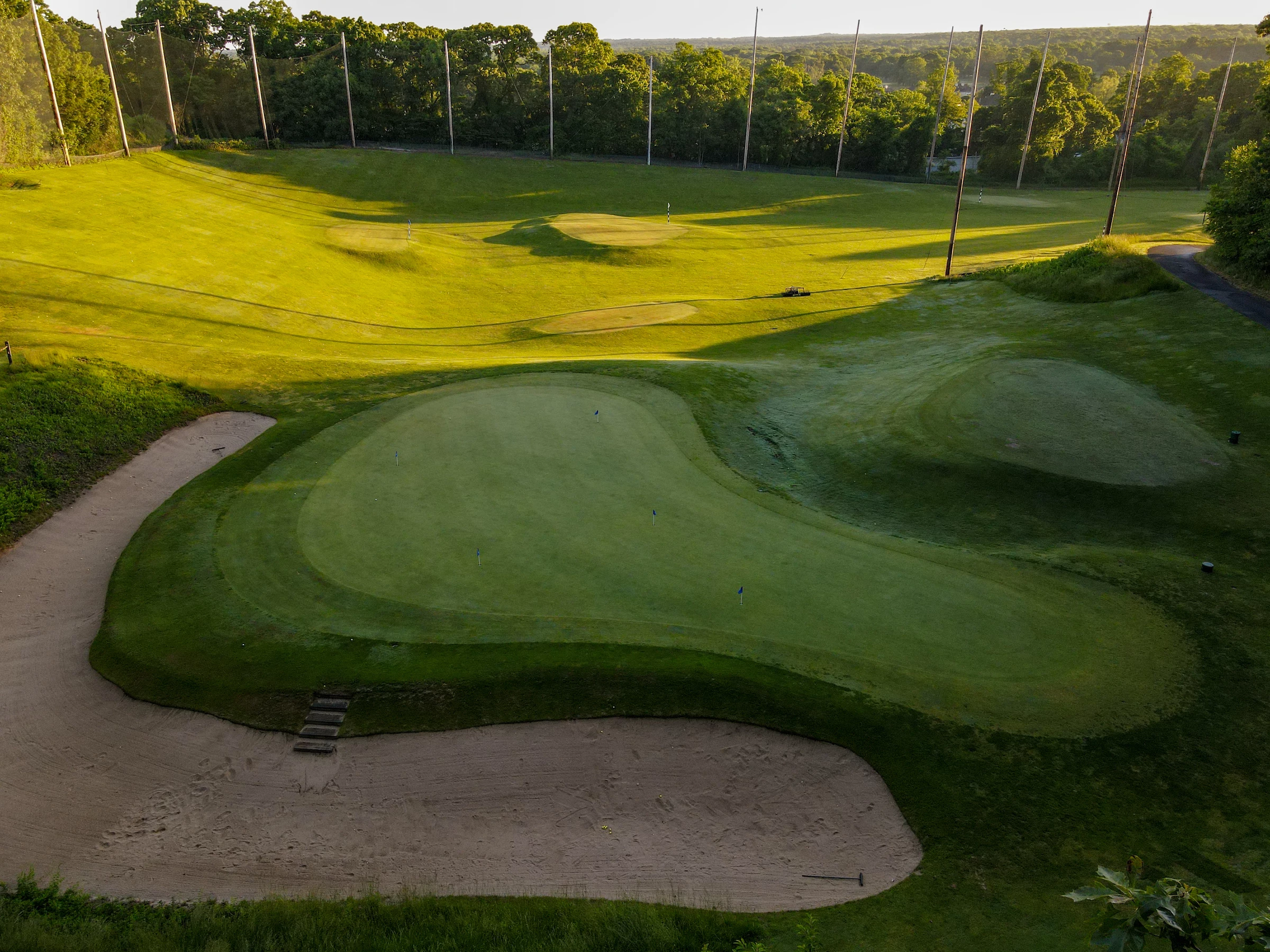 Game On! Program
Whether you're picking up a club for the first time or if you're coming back to the sport after some time off, Wind Watch Golf & Country Club's Game On! Program provides the ideal way for golfers to experience learning the game in an environment and structure that will enable them to build the skills, knowledge and social connections to actively play the game and maximize your Wind Watch Golf & Country Club membership.
Where Game On! differs from other traditional programs is that it does not measure success based on completing a set number of classes. Instead, success is defined when you have achieved the criteria set out within a 3-Level Progression Pathway that ensures you have harnessed the knowledge, experiences and appropriate level of skill to play the golf course. The length of time spent on the program varies between golfer but it's why golf is a journey, not a marathon.
No matter where your golf journey is taking you, Wind Watch Golf & Country Club is excited to welcome you to the sport! From socializing in a friendly and fun environment to focusing on health and wellness, golf has something for everyone and for every family through:
Making New Social Connections
Spending more time with loved ones
Learning a new skill
Healthier lifestyle
An activity great for the entire family