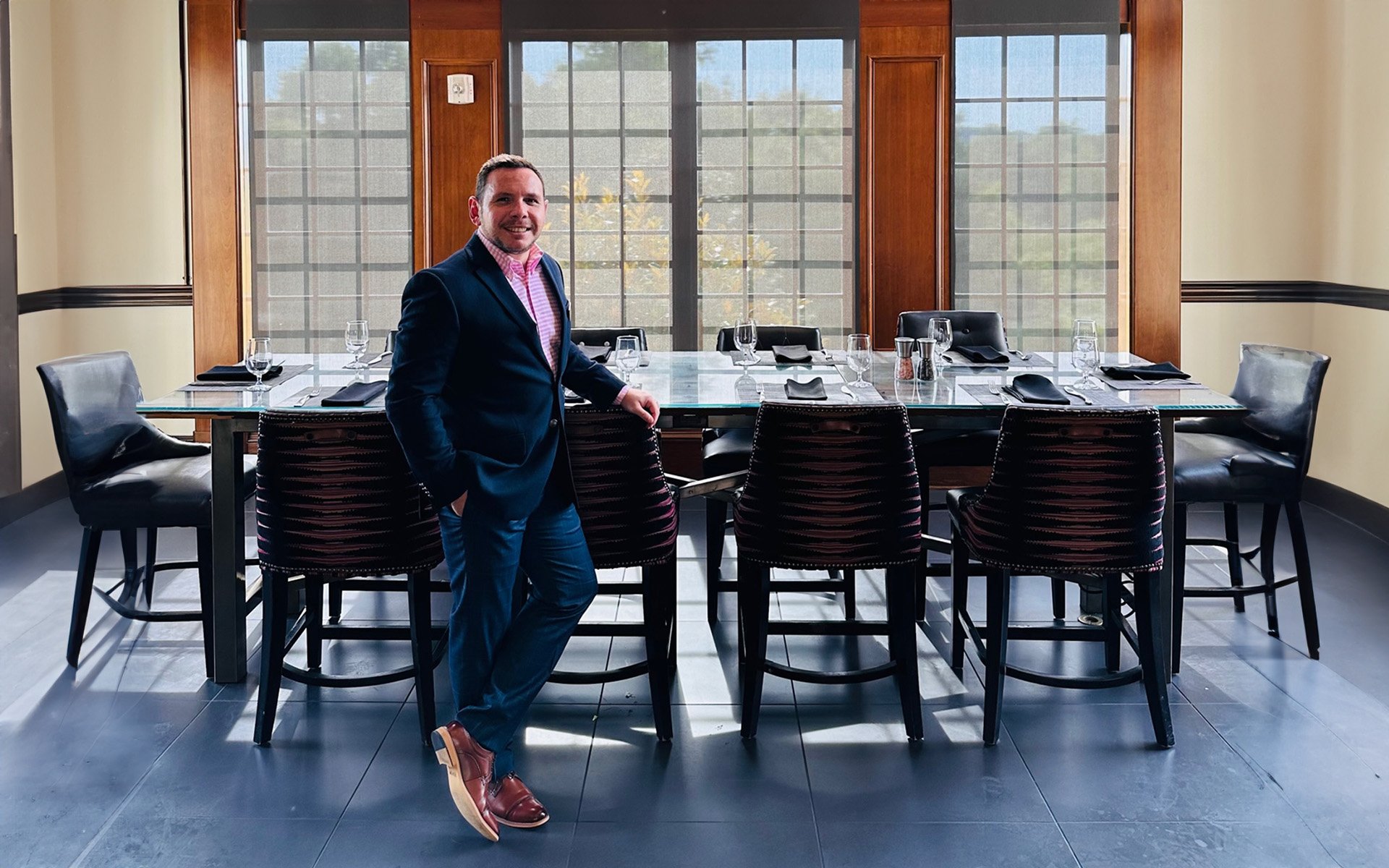 Introducing our new General Manager, Williams Alejo
With a vast and diverse journey that has taken him across the globe, including notable stints in England, the UAE, Jamaica, Spain, and Costa Rica, Williams brings a wealth of experience to the Club. Having spent the last 8 years in the USA working with Troon in esteemed country clubs, he is well-versed in delivering high-end service and premium experiences. Williams has aspiring plans for the Club, and his vision revolves around creating an opulent and exclusive atmosphere. From gourmet culinary experiences to world-class golf and tennis facilities, Williams is committed to elevating the Club.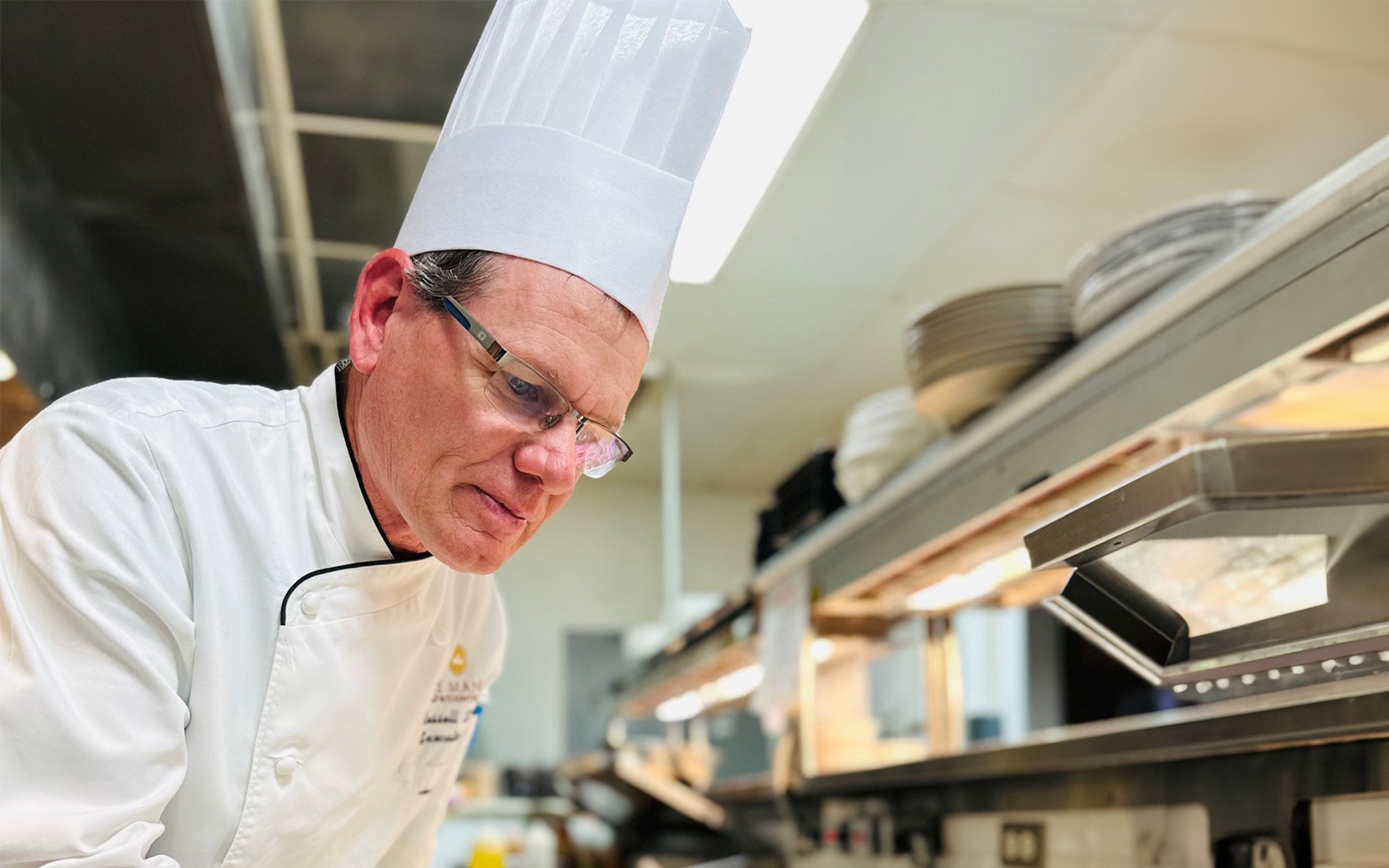 Chef Russell, a culinary virtuoso with over three decades of industry expertise
Previously at the helm of renowned restaurants, Chef Russell's illustrious career includes crafting culinary wonders for celebrities and dignitaries such as Shaquille O'Neal, Reece Witherspoon, President Barack Obama and George W. Bush, as well as the Atlanta Falcons and their cherished families. Chef Russell is dedicated to meticulously preparing and artfully presenting the epitome of gastronomy, featuring audacious flavors that dance harmoniously on every taste bud. Elevating fine dining to unprecedented heights, Chef Russell redefines the very essence of a gourmet experience.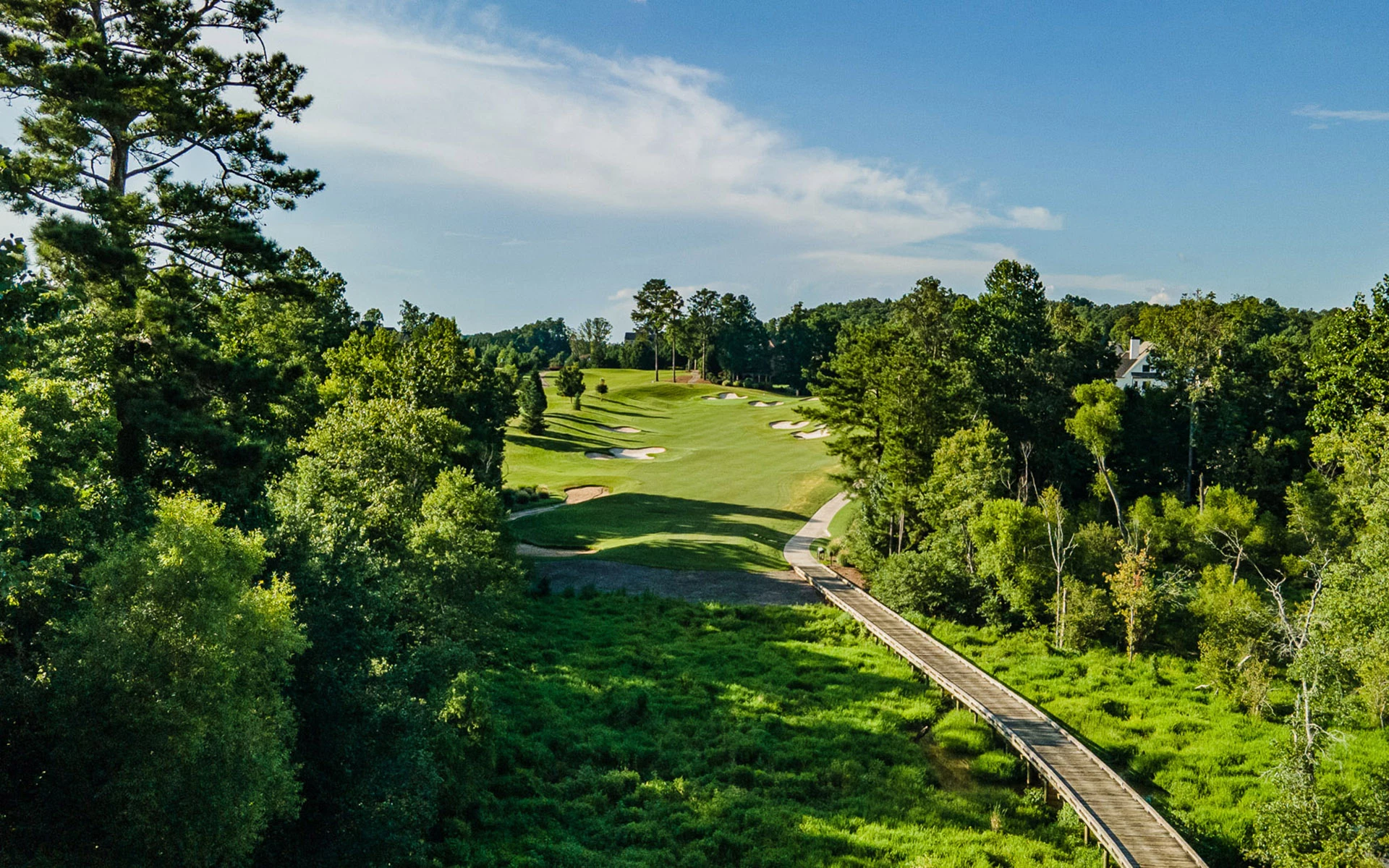 Golf
Designed by the legendary Tom Watson, The Manor boasts an exquisite course that stands among only 16 in the world. This remarkable course presents an authentic challenge for players of all skill levels. With 18 breathtakingly scenic holes, our grounds offer an exhilarating and unforgettable golfing experience that is sure to captivate enthusiasts. Prepare yourself for an exciting round of play amidst the beauty and splendor of The Manor's course.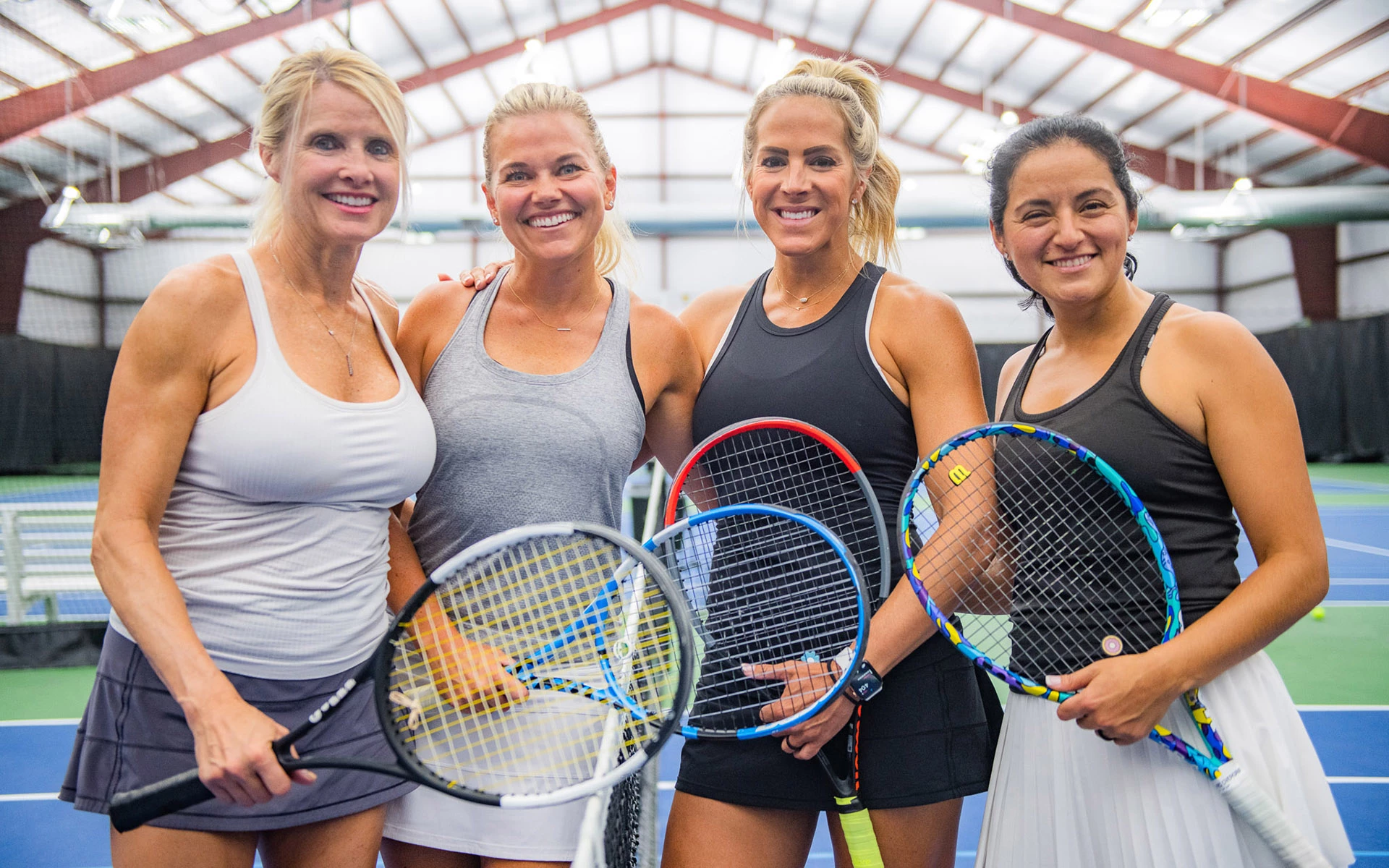 Tennis
At The Manor Tennis Center, you will discover a state-of-the-art facility boasting a total of 16 tennis courts. Our collection includes six hard courts, six clay courts, and four indoor courts. Whether you prefer the fast-paced action on hard surfaces or the finesse required on clay, we cater to your preferred playing style. With our versatile range of courts, you'll have ample opportunities to perfect your game and enjoy thrilling matches in any weather condition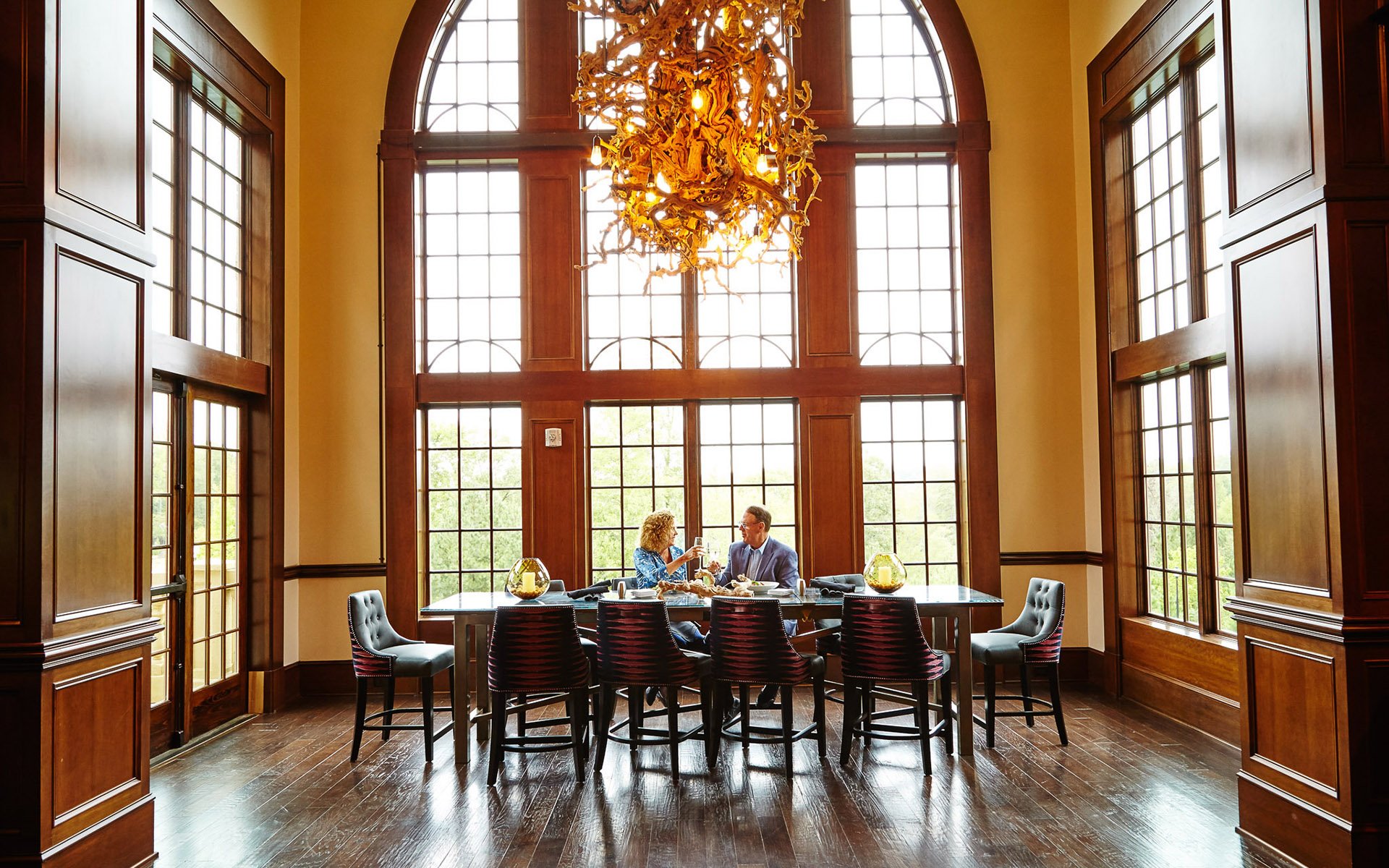 Dining
Under the guidance of our exceptionally skilled executive chef, The Manor presents two remarkable dining destinations that serve delectable cuisine bursting with bold flavors. Whether you're seeking an exquisite setting for a family dinner or a romantic ambiance for a memorable date night, our dining experiences cater to every occasion. From casual gatherings to special celebrations, our menus offer a diverse range of culinary delights to satisfy every palate. Indulge in a culinary journey that encompasses all your dining needs, creating moments to treasure and savor at The Manor.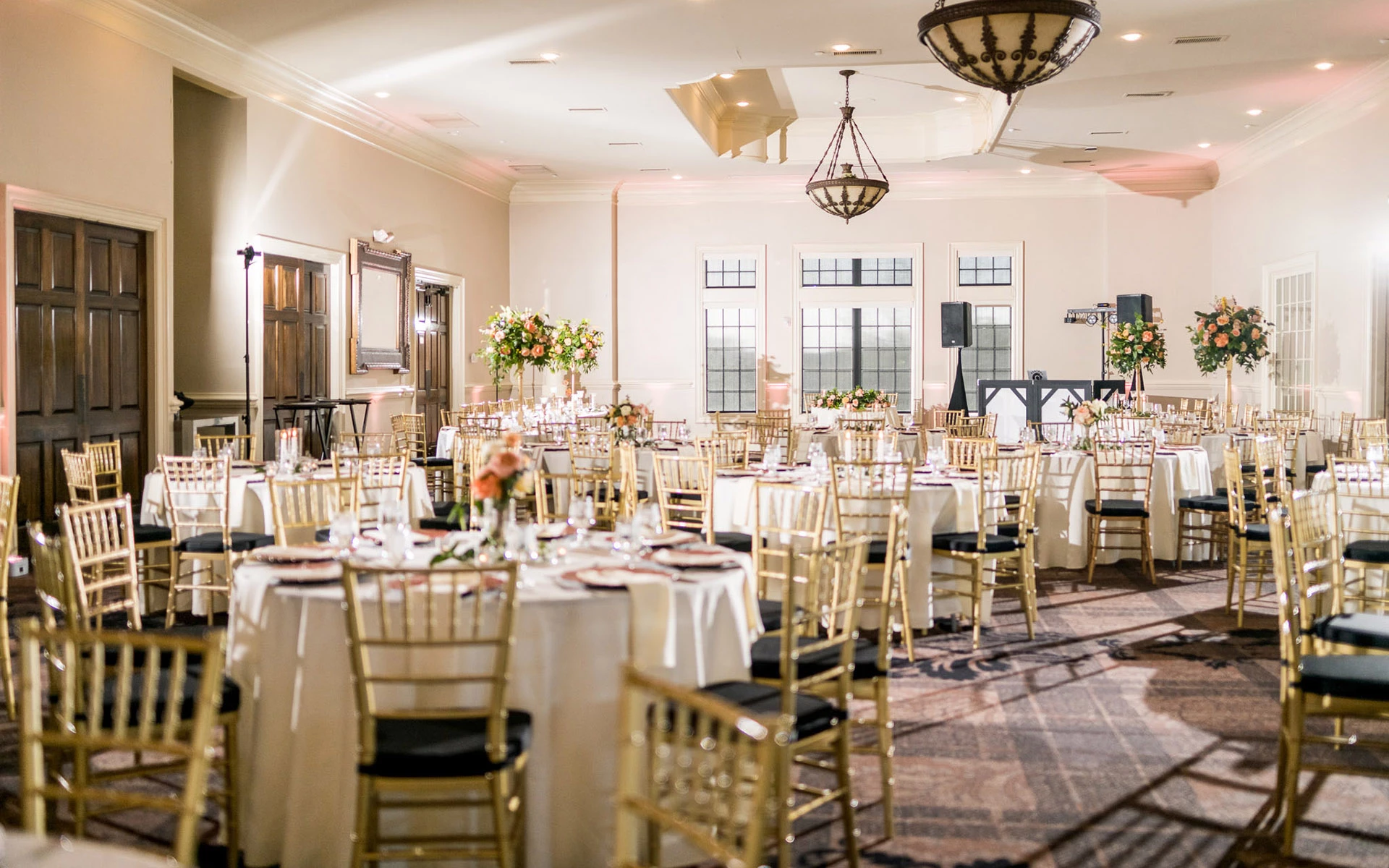 Host an Event
Whether you're planning a joyous wedding celebration or organizing a corporate golf outing, allow us to assist you in creating unforgettable moments. At The Manor, we specialize in curating exceptional events that leave a lasting impression on your guests. With our expertise and attention to detail, we ensure that every aspect of your event is meticulously planned and executed.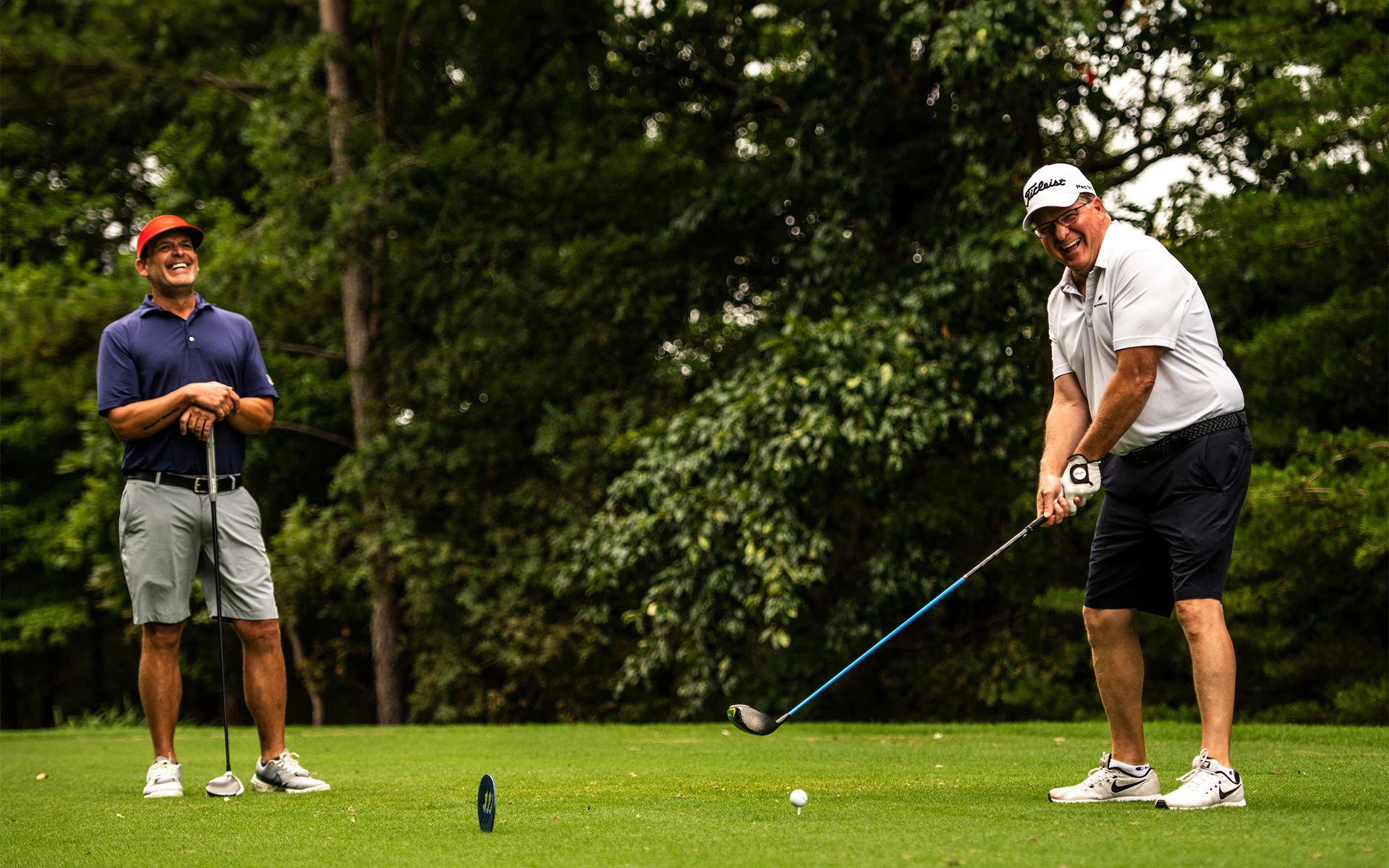 Membership
Discover the unparalleled advantages of membership at The Manor and embark on a journey to experience the finest offerings in greater Atlanta. As a member, you gain access to a world of exceptional amenities and exclusive privileges that enhance your lifestyle. From access to our esteemed golf and tennis facilities to indulging in exquisite dining experiences, you'll find an array of benefits tailored to elevate your quality of life. Join our esteemed community and unlock a wealth of opportunities to make the most out of every moment in the vibrant and enriching atmosphere of The Manor.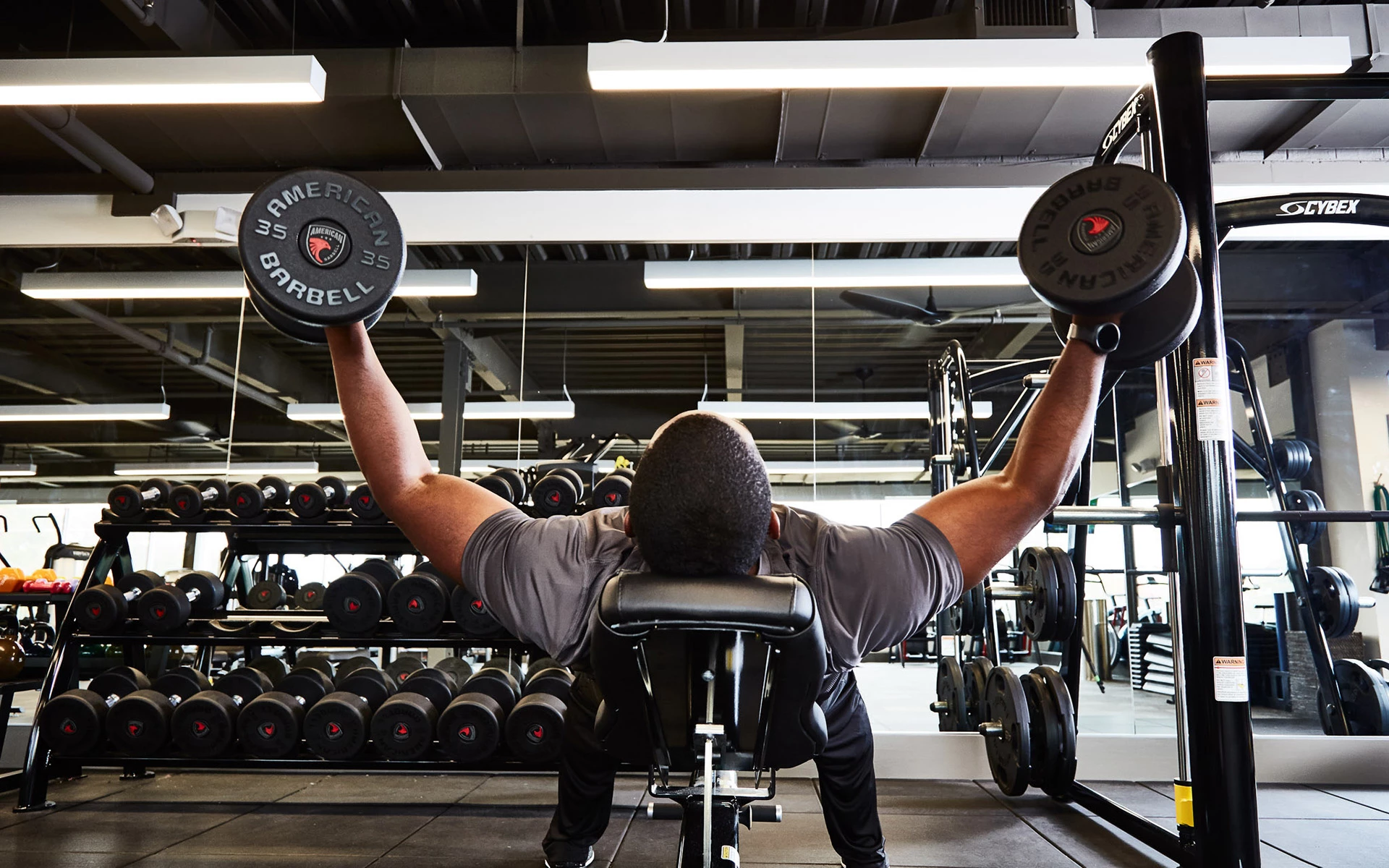 Fitness
Achieve your fitness goals and unleash your full potential with our fitness facility and diverse range of group exercise classes. At The Manor, we provide you with the tools and resources to elevate your fitness journey and become the best version of yourself. Our fitness facility is equipped with top-of-the-line equipment, ensuring a dynamic and effective workout experience. Whether you're seeking strength training, cardiovascular workouts, or mind-body balance, we have the means to support your individual goals. Join us at The Manor and embrace a healthier, more energized lifestyle.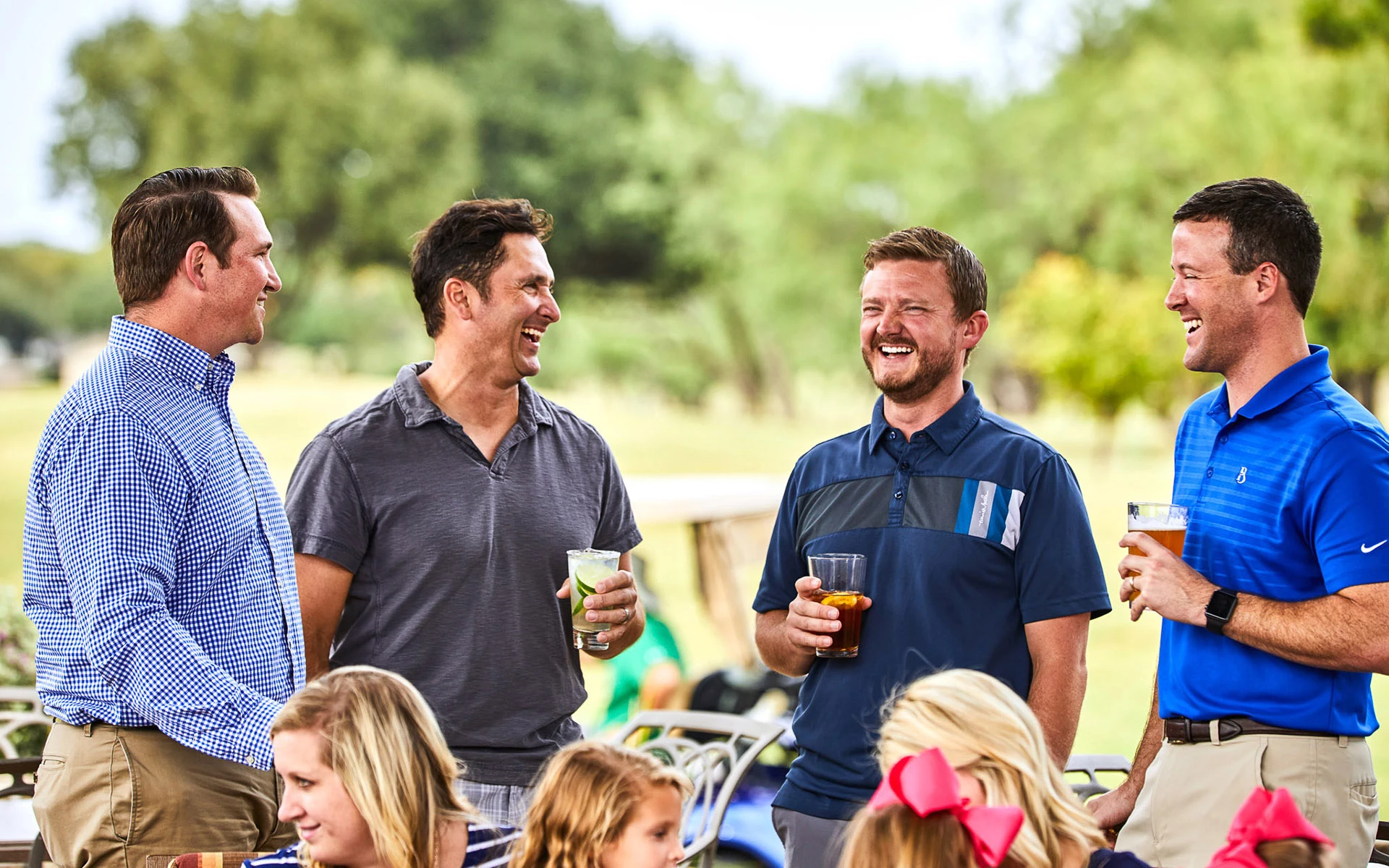 Social Life
Embrace a vibrant social scene and join a community of passionate individuals who seize the moments that life has to offer at The Manor. With our bustling social schedule and year-round events, there are endless opportunities for the entire family to connect, engage, and create lasting memories. From exciting gatherings to enriching activities, we curate an inclusive environment where like-minded people come together to make the most out of every day.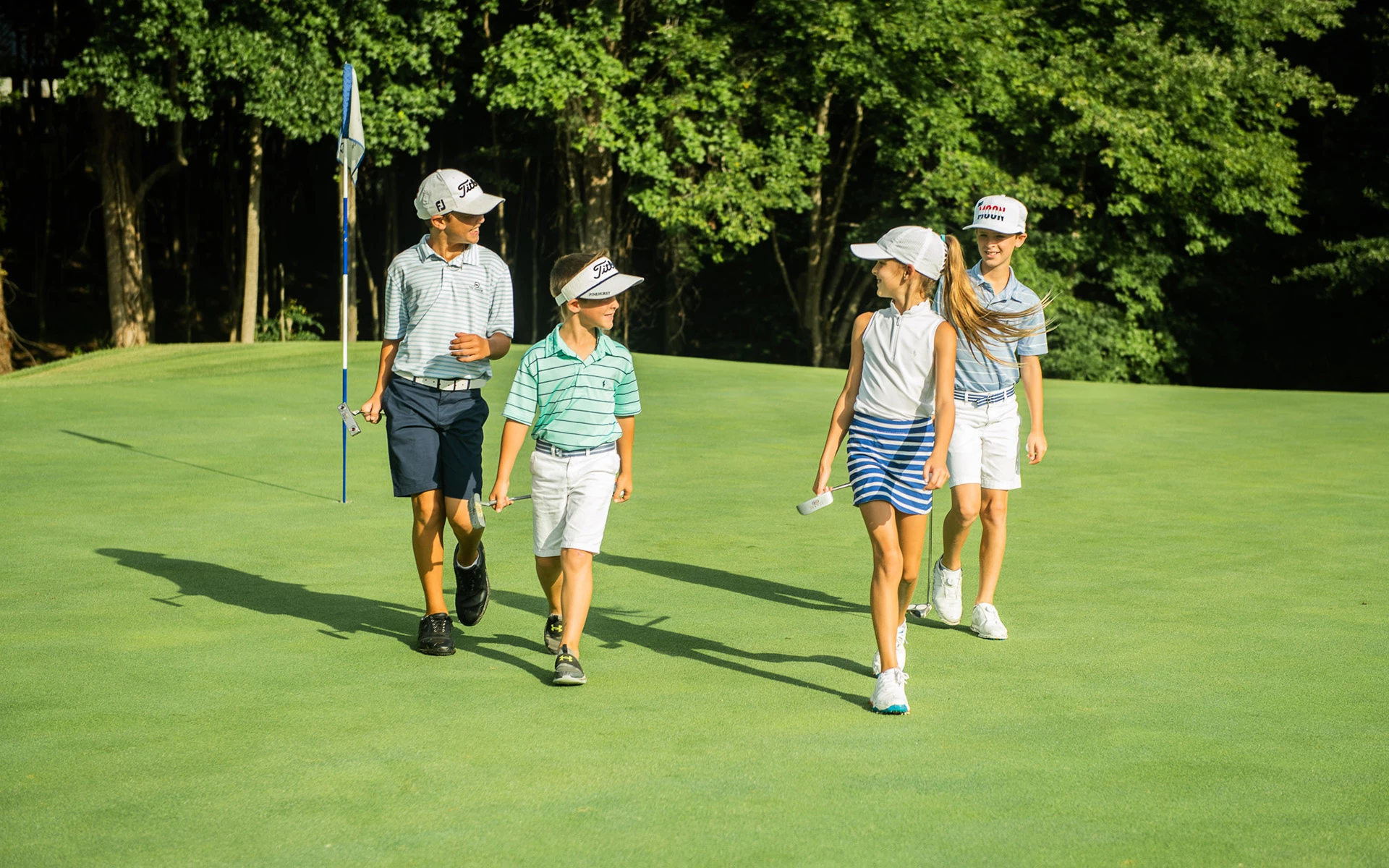 Junior Programming
At The Manor, we provide engaging and exciting junior golf and tennis programs designed to cater to every level of player, from beginners to competitive athletes. Our comprehensive offerings include enjoyable camps, skill-building programs, informative clinics, and competitive leagues. We believe in nurturing the passion for these sports in our younger generation and offer a supportive environment for them to thrive.