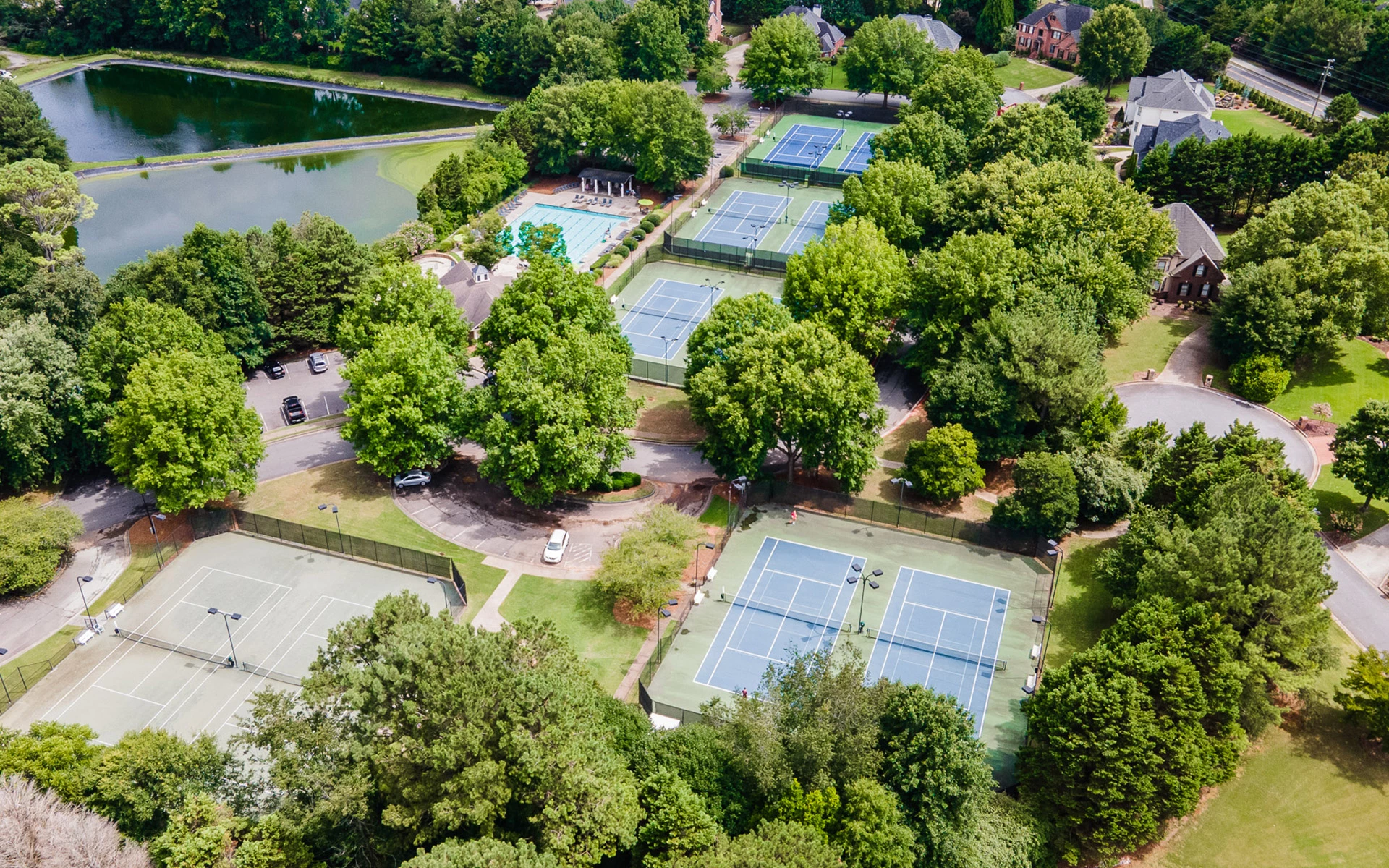 AMENITIES
Polo currently offers the following amenities:
Championship golf course designed by award-winning architect Joe Lee
30,000-square-foot clubhouse with multiple dining options and excellent meeting space
Adult Swim Center with a lap pool
Family Swim Center with a waterslide, snack bar and lifeguards
Tennis Center with 10 lighted courts
A unique Atlanta club with something for everyone
At Polo Golf & Country Club, it is all about the Member experience. Polo has a year-round event planner whose sole focus is on engaging the members with a variety of social programming for all ages.
The clubhouse is certainly the focal point of the club, as it's where the majority of Member events are held throughout the year. These events include holiday brunches, cocktail parties, dinner dances and family-oriented events. The club also hosts Bridge and Mahjong games, men's poker nights and more. For the children at Polo, there are cooking classes, themed activity nights and numerous summer camp programs.
In addition, the clubhouse offers casual and fine dining, meeting and conference rooms for both informal and formal events, a fully stocked golf shop and full-service men's and ladies locker rooms.
Outside of the clubhouse, there are numerous opportunities to get involved in the social side of the club. There are men's and women's golf leagues; multiple ALTA, USTA, and T-2 tennis teams; and the Polo Dolphins swim team and Polo Flippers program for swimmers. For every member, it's easy to find a sense of belonging at Polo.