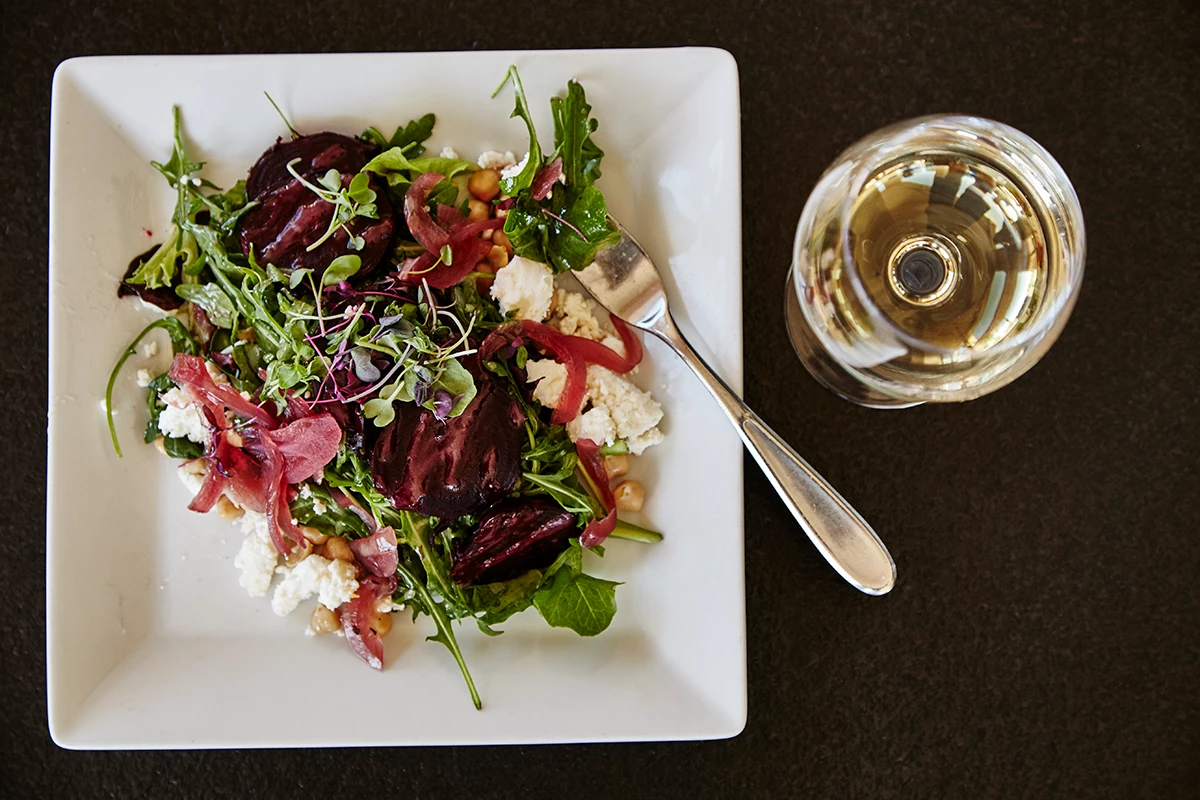 Dining Menus
APPETIZERS & SHARED
Brick Fire Flat Bread 15
Medley of roasted tomatoes, garlic cloves, & sweet drop pepper
sauce, fresh mozzarella, prosciutto, arugula, olive oil, balsamic drizzle
Jumbo Crispy Coconut Shrimp 15
6 fried coconut breaded jumbo shrimp, bang aioli sauce, & sweet
chili sauce
Mini Quesadillas 10
3 house-made flour tortillas, melted jack & cheddar cheese, green
chili, pico de gallo, guacamole, & sour cream
chicken 3 ~ carne asada 3
Bang Bang Shrimp 15
6 fried jumbo shrimp, bang aioli sauce, & sweet chili sauce
Smoked Chicken Wings 14
10-12 smoked & fried chicken wings, choice of mild, hot, bbq, or
garlic parmesan sauce
HANDHELDS
Whiskey Tree Burger 18
Angus beef, candied jalapeno bacon, house smoked pepperjack, house smoked aioli, brioche bun (Veggie patty available)
BYO Burger 16
Angus beef, lettuce, tomato, onion, pickle, brioche bun
(Veggie patty available)

Patty Melt 16
Caramelized onion, swiss cheese, 1000 island dressing, toasted
marble rye
Tuna Melt 14
House made tuna salad, caramelized onion, swiss cheese, toasted
marble rye
Tacos de Oro 16
Choice of carne asada, adobo chicken, or shrimp served with charred
peppers, onions, pico de gallo, guacamole, sour cream, salsa
Grilled Chicken Philly Sandwich 17
Fire roasted peppers, caramelized onion, pepperjack, black garlic aioli,
toasted hoagie roll
Whiskey Beef Dip 18
Shaved roast beef, swiss cheese, whiskey aioli, hoagie roll, au jus
Mondo Club 16
Turkey, ham, bacon, cheddar cheese, lettuce, tomato, mayonnaise,
choice of bread
Pastrami Sandwich 16
Pastrami, swiss cheese, honey mustard, hoagie roll
Reuben 16
Cornbeef, sauerkraut, swiss cheese, 1000 island dressing, toasted
marble rye
1/2 Deli Sandwich & Cup of Soup 12
Choice of ham, turkey, chicken salad, tuna salad, or BLT.
Choice of bread.
SIDES
Fruit salad 3
French fries 5
House made chips 3
Onion rings 6
Cottage cheese 3
Coleslaw 3
Sweet Potato Fries 5
Side Salad 5


SALADS & SOUPS
add Chicken (3) or Shrimp (5)
Spinach Salad 13
Bacon, shaved red onion, goat cheese crumbles, almonds, dried
cranberries, and honey dijon vinaigrette
chicken 3 | carne asada 3
Tomato Duo 16
2 tomato halves, one filled with shrimp & one with crab salad.
Served with fresh fruit
Avocado Duo 16
2 avocado halves, one filled with tuna & the other with chicken salad.
Served with fresh fruit
Roasted Beet Berry 17
Braised beets, fresh arugula, fresh berries, goat cheese, marcona
almonds, pickled red onions, prickly pear vinaigrette
Cobb Salad 14
Chopped romaine, grilled chicken, bacon, egg, tomatoes, avocado
slices, stilton blue cheese crumbles, choice of dressing
Crispy Manchego 17
Mixed greens, tomato confit, english cucumber, candied pecans, mandarin orange, topped with crispy manchego cubes, champagne vinaigrette
Caesar Salad 13
Romaine lettuce, crisp house made croutons, Caesar dressing,
anchovies-2
Grilled Romaine Wedge 13
Grilled romaine lettuce, heirloom tomato, blue cheese crumbles, candied bacon bits
House Salad 9
Mixed greens, carrots, cucumbers, tomatoes, and crisp house made
croutons
Soup of the day Cup 6 | Bowl 8
Chili | Cup 6 Bowl 8
VEGETARIAN OPTIONS
Ginger Mushroom Summer Roll 10
Vegetable and mushroom spring rolls, served cold, peanut sauce
Hummus & Veggie Sticks 8
Celery, Carrot, Cucumber, pita points
Vegetarian Flatbread 15
Veggies, arugula, goat cheese, sweet drop sauce & balsamic drizzle
Grilled Vegetable Wrap 8
Fresh grilled vegetables, roasted pepper hummus, and cucumber
in a spinach flour tortilla.
Gluten Free available upon request
SWEETS | 9
Warm fruit-filled Beignet
New York Cheese Cake
Chocolate Brownie
Two scoops of ice cream
APPETIZERS & SHARED
Brick Fire Flat Bread 15
Medley of roasted tomatoes, garlic cloves, & sweet drop pepper
sauce, fresh mozzarella, prosciutto, arugula, olive oil, balsamic drizzle
Jumbo Crispy Coconut Shrimp 15
6 fried coconut breaded jumbo shrimp, bang aioli sauce, & sweet
chili sauce
Mini Quesadillas 10
3 house-made flour tortillas, melted jack & cheddar cheese, green
chili, pico de gallo, guacamole, & sour cream
chicken 3 ~ carne asada 3
Bang Bang Shrimp 15
6 fried jumbo shrimp, bang aioli sauce, & sweet chili sauce
Smoked Chicken Wings 14
10-12 smoked & fried chicken wings, choice of mild, hot, bbq, or
garlic parmesan sauce
SALADS
add Chicken (3) or Shrimp (5)
Spinach Salad 13
Bacon, shaved red onion, goat cheese crumbles, almonds, dried
cranberries, and honey dijon vinaigrette
chicken 3 | carne asada 3
Tomato Duo 16
2 tomato halves, one filled with shrimp & one with crab salad.
Served with fresh fruit
Avocado Duo 16
2 avocado halves, one filled with tuna & the other with chicken salad.
Served with fresh fruit
Roasted Beet Berry 17
Braised beets, fresh arugula, fresh berries, goat cheese, marcona
almonds, pickled red onions, prickly pear vinaigrette
Cobb Salad 14
Chopped romaine, grilled chicken, bacon, egg, tomatoes, avocado
slices, stilton blue cheese crumbles, choice of dressing
Crispy Manchego 17
Mixed greens, tomato confit, english cucumber, candied pecans, mandarin orange, topped with crispy manchego cubes, champagne vinaigrette
Caesar Salad 13
Romaine lettuce, crisp house made croutons, Caesar dressing,
anchovies-2
Grilled Romaine Wedge 13
Grilled romaine lettuce, heirloom tomato, blue cheese crumbles, candied bacon bits
House Salad 9
Mixed greens, carrots, cucumbers, tomatoes, and crisp house made
croutons
SIDES
Fruit salad 3
French fries 5
House made chips 3
Onion rings 6
Cottage cheese 3
Coleslaw 3
Sweet Potato Fries 5
Side Salad 5
HANDHELDS
Whiskey Tree Burger 18
Angus beef, candied jalapeno bacon, house smoked pepperjack, house
smoked aioli, brioche bun (Veggie patty available)
BYO Burger 16
Angus beef, lettuce, tomato, onion, pickle, brioche bun
PASTA
add Chicken (5) or Shrimp (8)
Roasted Vegetable Pappardelle Smoked Ragu 17
Slow smoked then roasted South West vegetables, smoked ragu
sauce, Italian cheese blend
Gluten Free Pasta Primavera 17
GF penne pasta, sautéed onion, heirloom tomato, squash, garlic,
spinach, fresh basil, Italian cheese blend
Fuego Mac & Cheese Pasta 15
Pasta tossed in our house smoked pepperjack cheese sauce, candied
bacon bits, pepper flakes
Pasta al Limone 14
Linguini pasta, lemon zest, lemon juice, basil crisp, parsley, olive oil,
heavy cream Italian cheese blend
SEAFOOD
Beer Battered Fish 18
South African capensis, cole slaw, fries
Herb Crusted Pan Seared Salmon 28
Atlantic salmon, topped wih fresh herb bread crumbs, citrus beurre blanc
Blackened Mahi Mahi 26
Pan Seared Mahi Mahi with cactus relish (roasted nopal, corn, avocado,
bell pepper, caramelized red onion)
Cajun Jumbo Shrimp & Cheesy Polenta 24
Six shrimp sautéed with buttery black garlic and four cheese, creamy
herb polenta
Pan Seared Rainbow Trout 24
Pan seared 6 oz rainbow trout, tamari beurre blanc, crispy capers
BUTCHER
Grilled Ribeye 55
12 oz twenty one day aged prime ribeye, house made smoked whiskey
steak sauce
Ancho Chili Espresso Rub Filet Mignon 38
6 oz angus filet with wild mushroom demi glaze
Grilled New York 40
11 oz twenty one day aged prime new york, sautéed wild creamy
mushroooms
Bone-In Short Rib 34
Slow braised short rib, red wine demi-glaze
Pan Seared Pork Tenderloin 24
Pan seared pork tenderloin, apple smoked whiskey chutney
Pan Roasted Airline Chicken Breast with Pan Au Jus 24
6 oz free range air line chicken breast