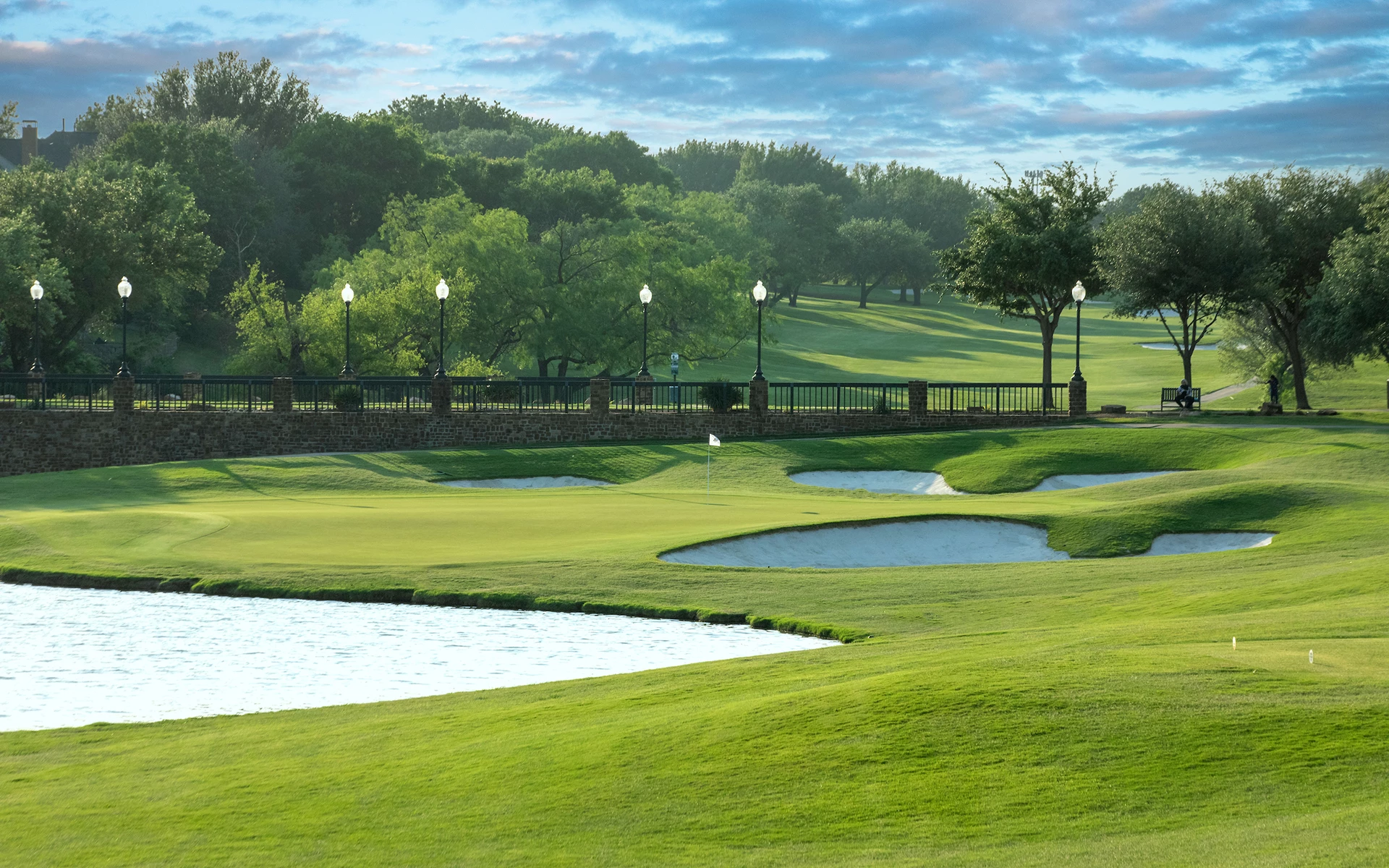 Golf
Named one of the Best Country Clubs in DFW (Avid Golfer) and located in the heart of the Dallas/Fort Worth Metroplex, our 18-hole Championship Golf Course was designed by the legendary Byron Nelson. Explore below and find out more about the various golf events and programming hosted at Hackberry Creek Country Club.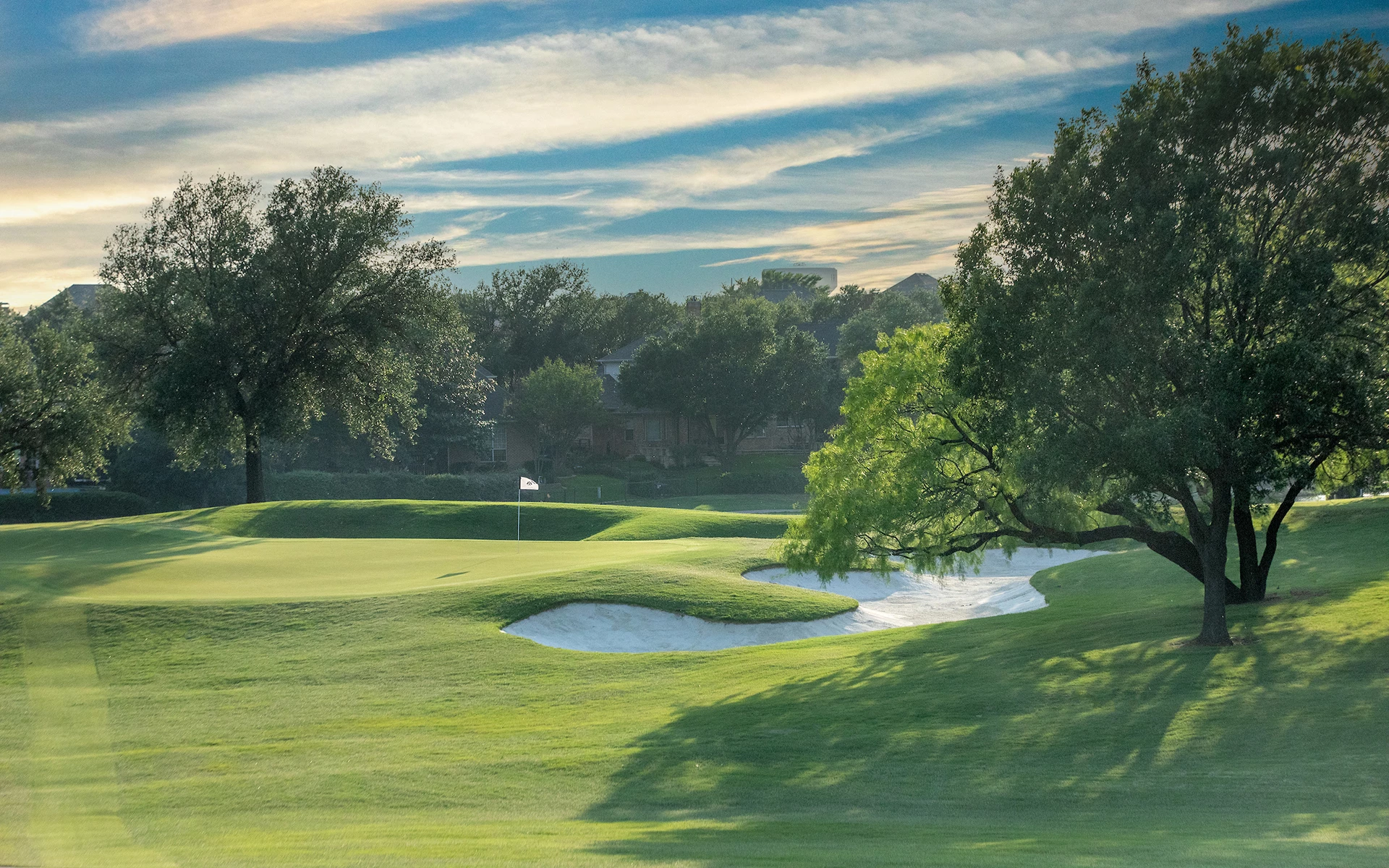 Irving Golf at Hackberry Creek
Hackberry Creek Country Club's 18 hole championship golf course was co-designed by architect Joe Finger and golf legend Byron Nelson and opened in 1985.
Byron Nelson began his career in golf as a caddy at a nearby country club. Knowing nothing about caddying - he would practice in the middle of the night using his handkerchief to mark the hole so he could see it in the dark. He was later invited to enter a caddy tournament, this was the catalyst for Byron Nelson's professional career in golf. He s now considered to be one of the greatest golfers of all time, with 52 victories including record-breaking wins as his legacy.
Featuring 7,013 yards of Bermuda grass, this Irving golf course offers terrific views and challenging play for golfers at every level. Hackberry Creek's driving range is one of the few driving ranges in the Dallas-Forth Worth area to face the northwest, providing our Members with the ideal starting point to play an excellent game, as the sun is behind them and the wind can favor their shot.
With its rolling hills, typical to the Irving area, the recently updated course offers mini verde greens, premium Arkansas white sand bunkers, and beautiful water features that promise a challenging game each time you play.
Crush It! Juniors Program
Based on principles of the American Development Model (ADM), Hackberry Creek Country Club's Crush It! Juniors Program is a game-changing golf development program designed to help your junior golfers develop a deep love for the game and the abilities needed to perform on the course.
Whether new or familiar with the game, and you're looking for either fun or friendly competition, the program provides kids with the tools to engage proactively and learn valuable lessons they can use in all areas of their lives, while at the same time enabling them to engage in developmentally appropriate experiences and learning opportunities that connect child and family at every step through a progression pathway.
At the core of Hackberry Creek Country Club's Crush It! Program is the development of a "golfer for life" through the motto, "Skills for golf, skills for life" through:
Confidence
Respect
Understanding
Self-discipline
Hard work
Integrity
Talent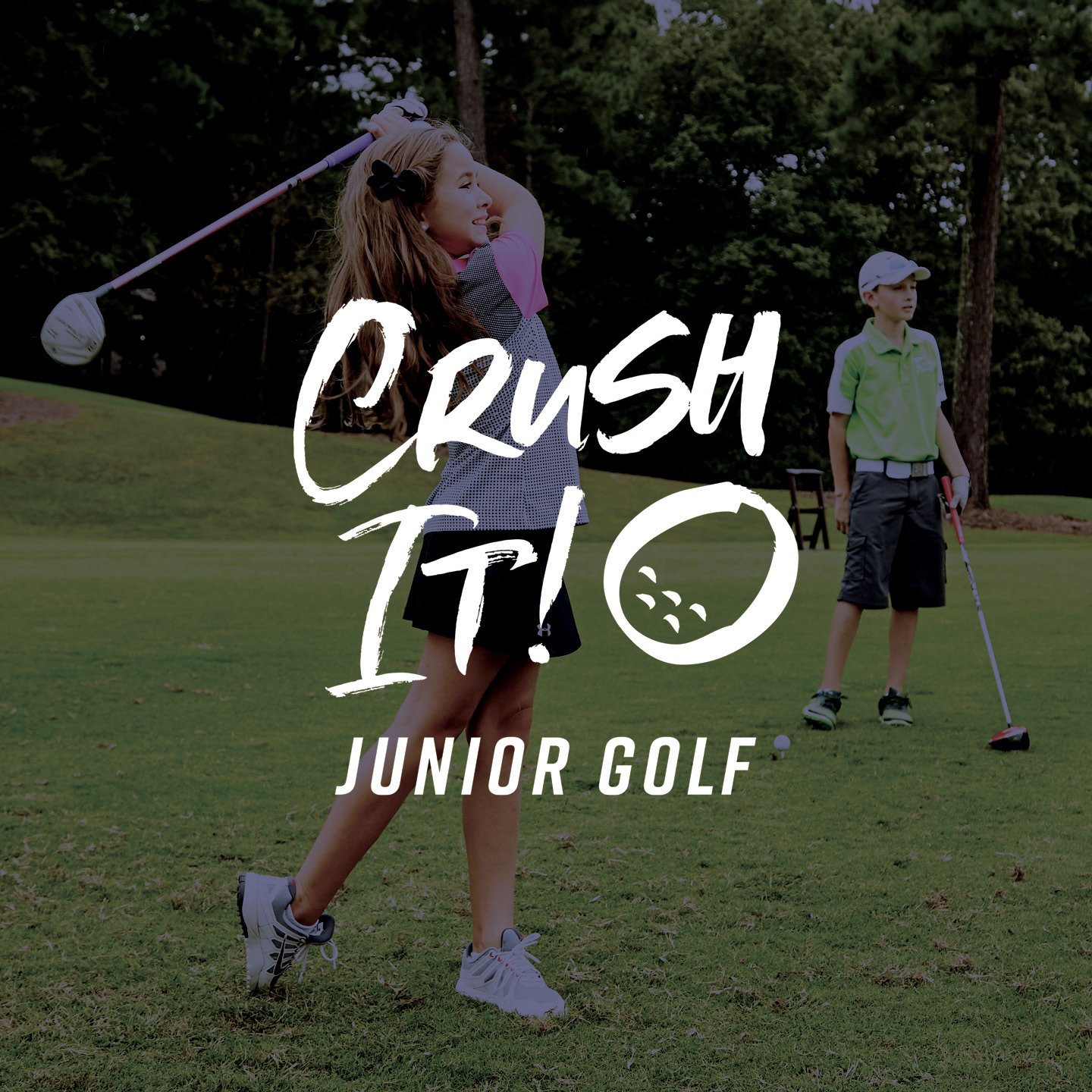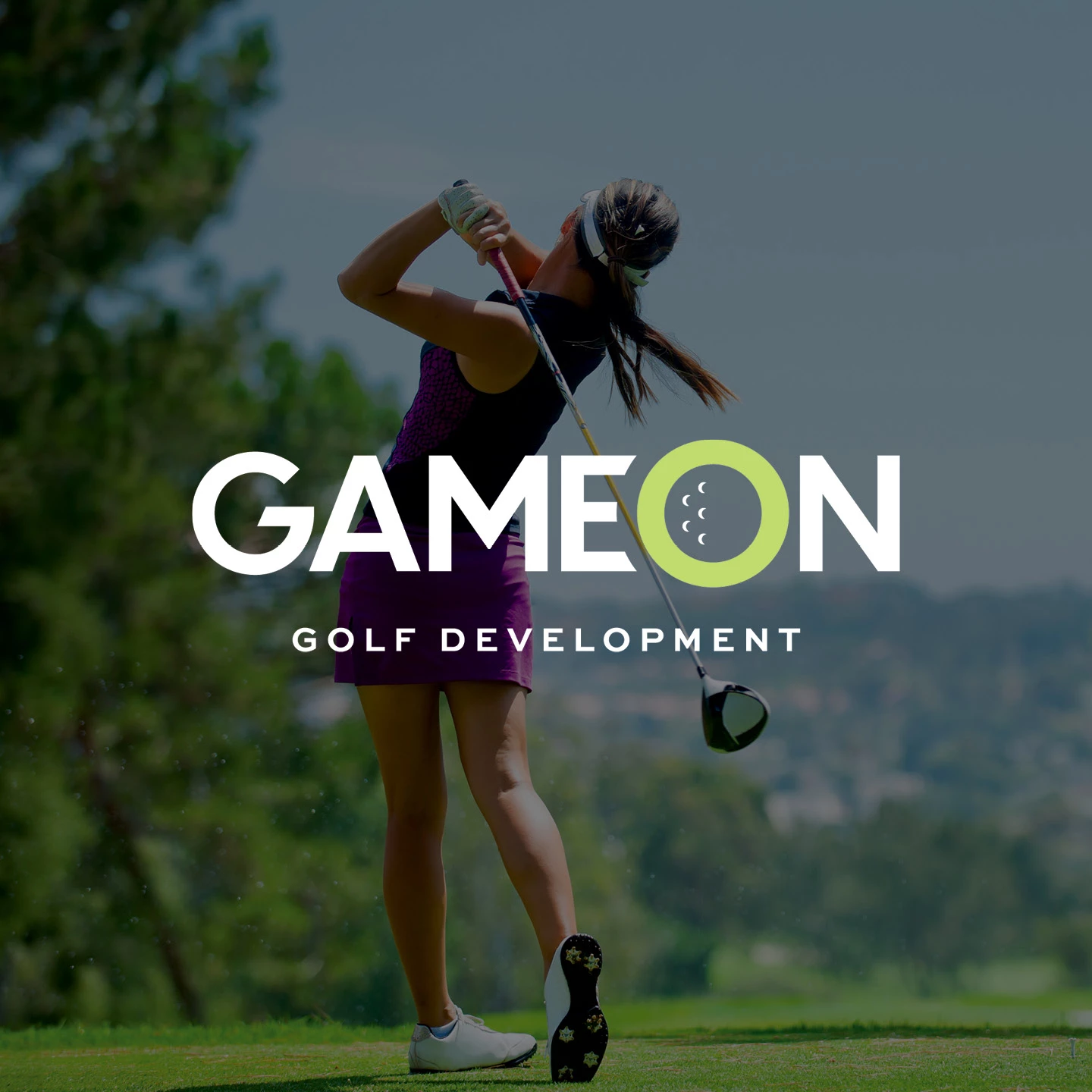 Game On! Program
Whether you're picking up a club for the first time or if you're coming back to the sport after some time off, Hackberry Creek Country Club's Game On! The program provides the ideal way for golfers to experience learning the game in an environment and structure that will enable you to build the skills, knowledge, and social connections to actively play the game and maximize your Hackberry Creek Country Club membership.
Where Game On! differs from other traditional programs is that it does not measure success based on completing a set number of classes. Instead, success is defined when you have achieved the criteria set out within a 3-Level Progression Pathway that ensures you have harnessed the knowledge, experiences, and appropriate level of skill to play the golf course. The length of time spent on the program varies between golfers but it's why golf is a journey, not a race.
No matter where your golf journey is taking you, Hackberry Creek Country Club is excited to welcome you to the sport! From socializing in a friendly and fun environment to focusing on health and wellness, golf has something for everyone and for every family through:
Making New Social Connections
Spending more time with loved ones
Learning a new skill
Healthier lifestyle
An activity great for the entire family