Leagues
For information on any of our groups or to find out how to join one or more of our fun associations, please stop in or call the pro shop.
MGA | Men's Golf Association

The Greenbrier Men's Golf Association is open to all male golf Members. With approximately 240 Members, the GMGA season kicks off with a spring meeting in March and finishes with a wrap up meeting in November. The GMGA hosts all men's golf events at the club including Tuesday Night League, Club Championships, Member Member Tournament, Member Guest Tournament and the entire TMMG schedule of events. All events are flight and handicap outside of the club championships with season long points race based on events played, to qualify for the year end Cup style event. Tournament eligibility is based on membership category. Full golf Members may participate in all events and limited golf Members may only participate in non-weekend events. An annual dues line is assessed to the Member's account and all events have an entry fee and prize pool.

GMGA Contact Information:
Joe Boocks, President | joe.boocks@outlook.com
Jim Hester, Vice President | jimhhester@cox.net
Shane Dowling, Treasurer | sdowling@tmmg.us.com
Ladies 9-Hole League | Play Wednesday Night

Contact Information:
GCC9HoleLeague@gmail.com
Carol Tucker, President
Sheri Pyn, Vice President
Mayann Gavin, Treasure

Ladies 18-Hole League | Play Thursday Morning
Our leagues provide some of the most exciting golf tournaments around. Here, you'll play challenging rounds, meet fellow Members and, with any luck, win some great prizes.
Crush It! Juniors Program
Based on principles of the American Development Model (ADM), Greenbrier Country Club's Crush It! Juniors Program is a game-changing golf development program designed to help your junior golfers develop a deep love for the game and the abilities needed to perform on the course.
Whether new or familiar with the game and for fun or friendly competition, the program provides kids with the tools to engage proactively in life and learn valuable lessons they can use in all areas of their lives, while at the same time enabling them to engage in developmentally appropriate experiences and learning opportunities that connect child and family at every step through a progression pathway.
At the core of Greenbrier Country Club's Crush It! Program is the development of a "golfer for life" through the motto, "Skills for golf, skills for life" by through:
Confidence
Respect
Understanding
Self-discipline
Hard work
Integrity
Talent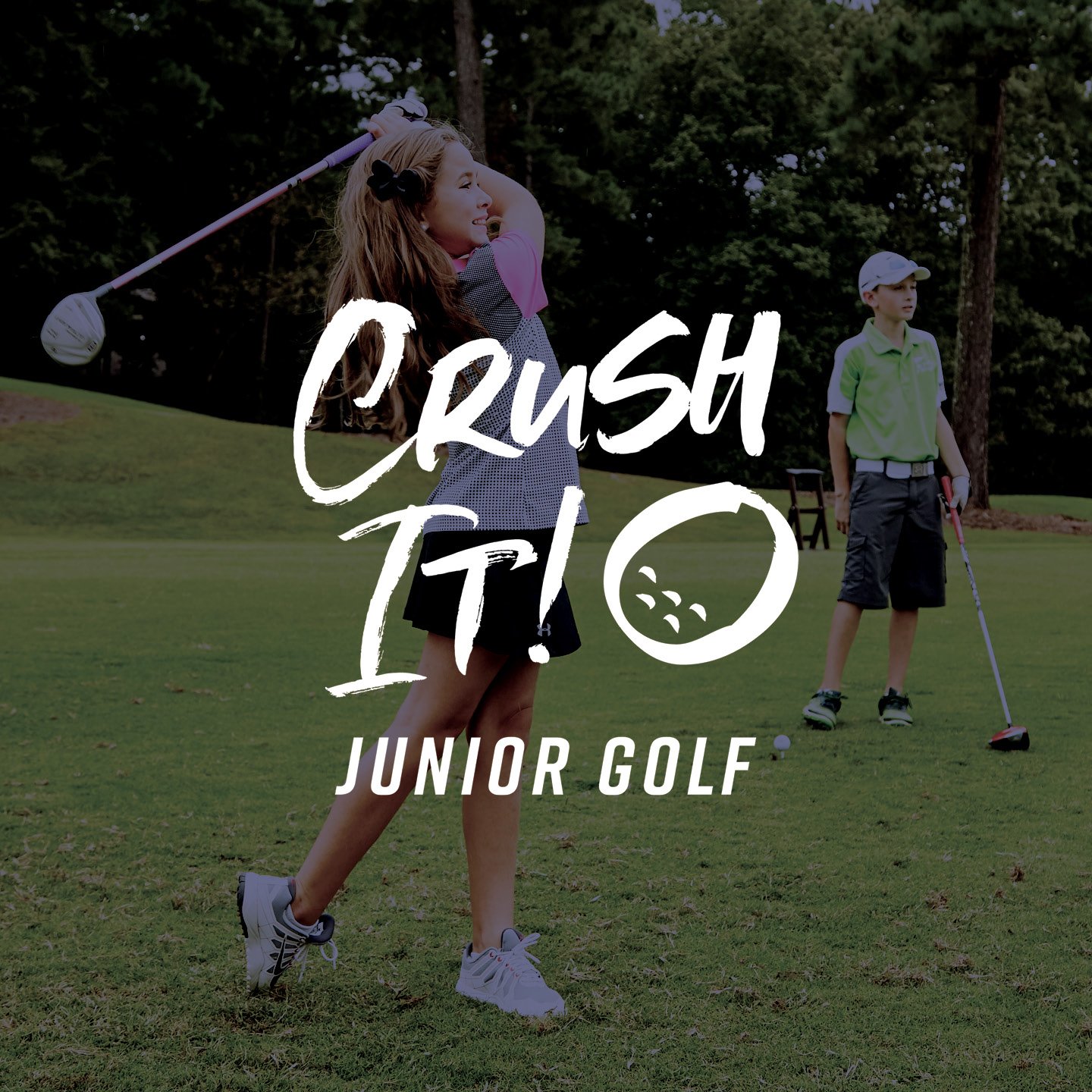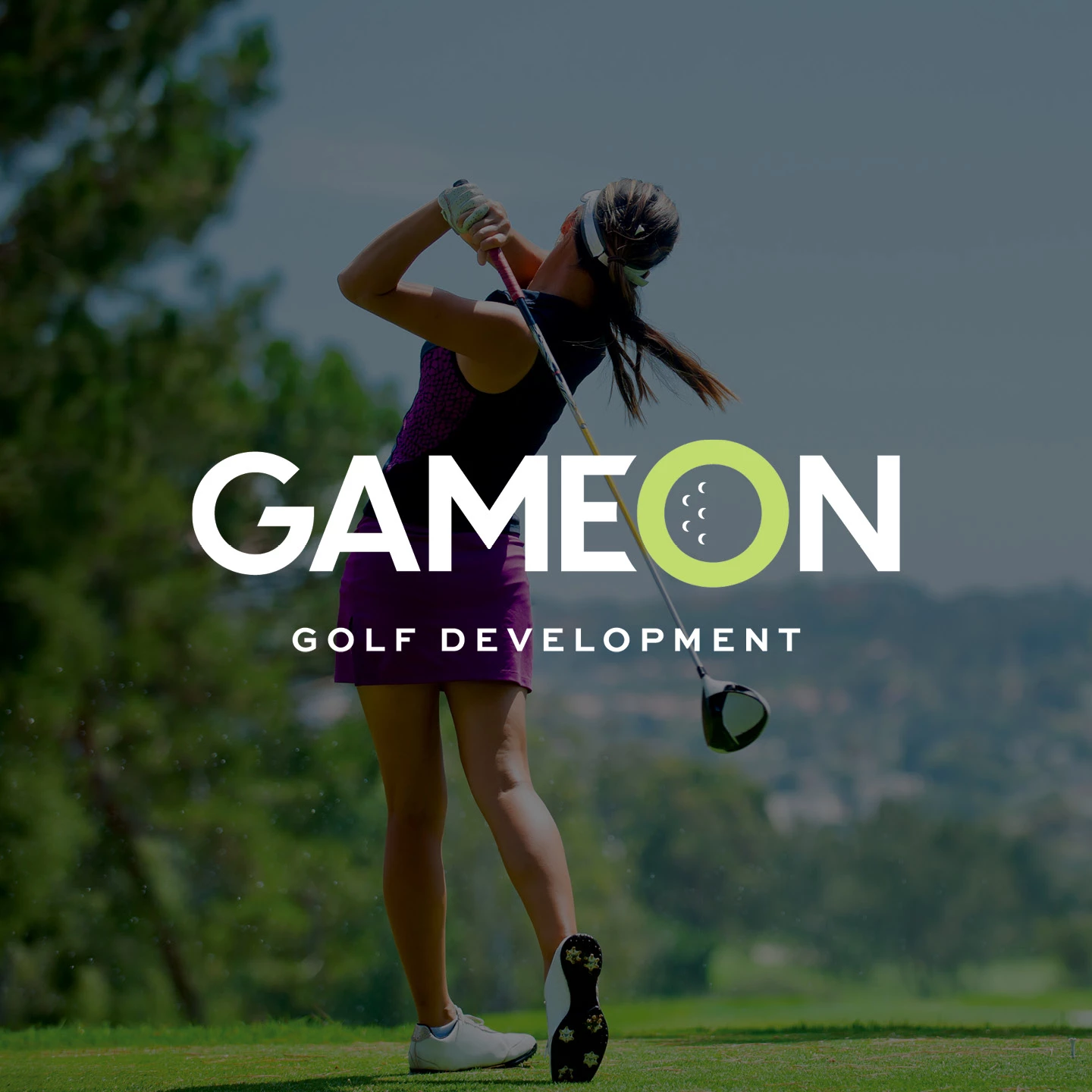 Game On! Program
Whether you're picking up a club for the first time or if you're coming back to the sport after some time off, Greenbrier Country Club's Game On! Program provides the ideal way for golfers to experience learning the game in an environment and structure that will enable them to build the skills, knowledge and social connections to actively play the game and maximize your Greenbrier Country Club membership.
Where Game On! differs from other traditional programs is that it does not measure success based on completing a set number of classes. Instead, success is defined when you have achieved the criteria set out within a 3-Level Progression Pathway that ensures you have harnessed the knowledge, experiences and appropriate level of skill to play the golf course. The length of time spent on the program varies between golfer but it's why golf is a journey, not a marathon.
No matter where your golf journey is taking you, Greenbrier Country Club is excited to welcome you to the sport! From socializing in a friendly and fun environment to focusing on health and wellness, golf has something for everyone and for every family through:
Making New Social Connections
Spending more time with loved ones
Learning a new skill
Healthier lifestyle
An activity great for the entire family
Junior Golf
For junior golfers age 5-13, we host a Junior Golf Camp. We also participate in the PGA Junior Golf League and Crush It Junior Golf, a little league for junior golfers who want to participate in some fun competitions.
We are also home to the Michelle Holmes School of Golf.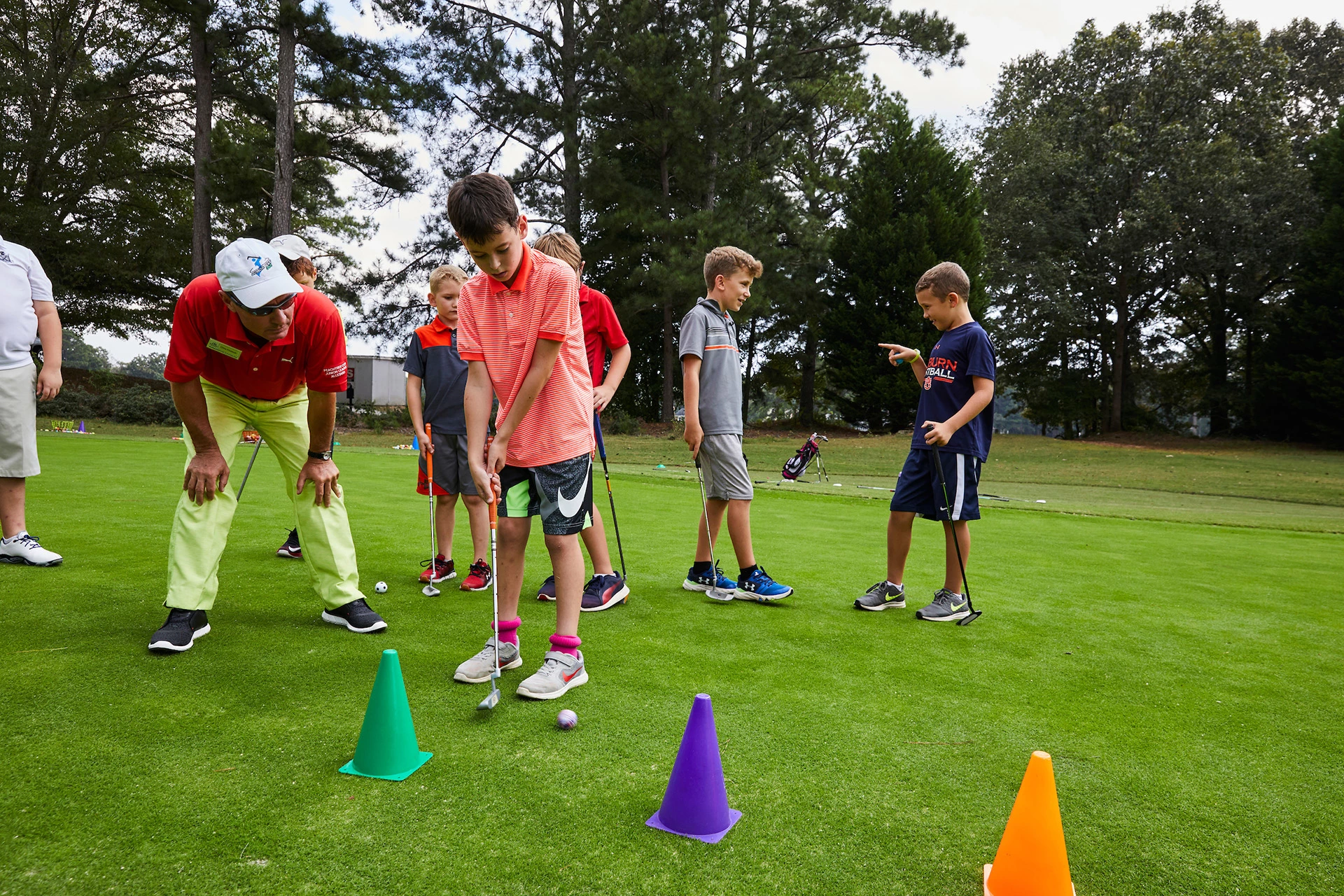 Tournaments
Throughout the year Greenbrier hosts at least 12 competitive events, ranging from fun themes to serious competition. The Men's Golf Association holds a Tuesday night league as well as many other events throughout the year that allow its members to earn points for playing. At the end of the year, the individuals who earned the most points compete in a Ryder Cup-style golf tournament. In addition to the Men's Golf Association, we also have a Women's Golf Association. The Women's events are similar to the Men's, with play days on Wednesday afternoons (9 -Hole League) and Thursday mornings (18 Hole League).
Take A Tour
We'd love to show you firsthand why Greenbrier is the premier golf experience in Chesapeake.
Golf For Fun
We host several events for golfers who just want to come out and enjoy some social time with friends.
HOSTED CASUAL GOLF EVENTS
9 & Wine
Birdies & Brews
Progressive Dinners
Glow Golf
During these events, the golf course is set up as a par 3 course with all holes being placed at 100 yards. You will then be paired with other members, where you will play as a team in a Scramble format while tasting wines/beers from different areas at each hole.
Improve Your Game
To improve your game both the Head Golf Professional and First Assistant offer individual and group golf lessons.
Each PGA professional offers the chance to buy one lesson or a series of lessons depending on the player's needs. During the lesson, we use video recording devices, alignment sticks, and other tools to improve your swing and mechanics.