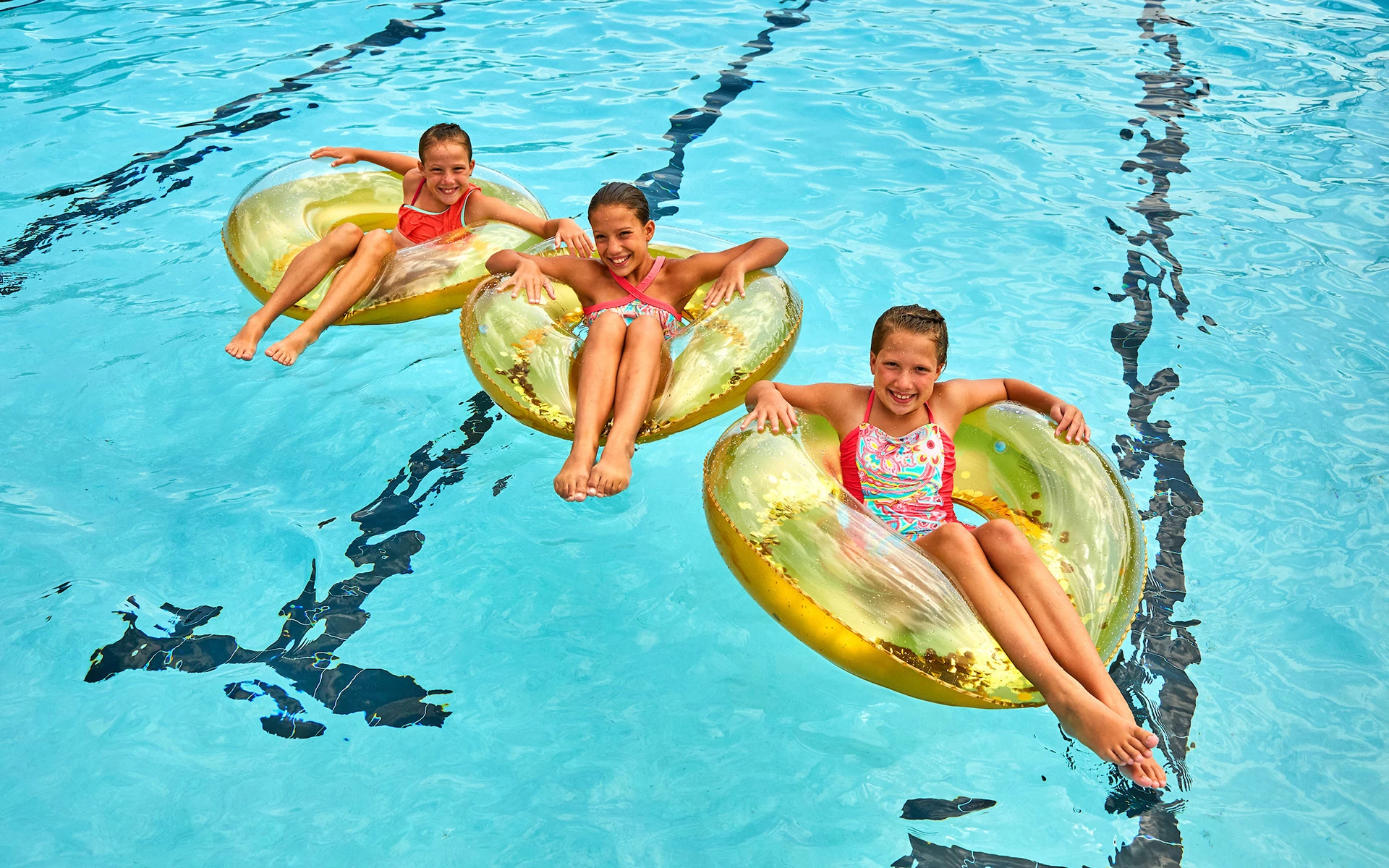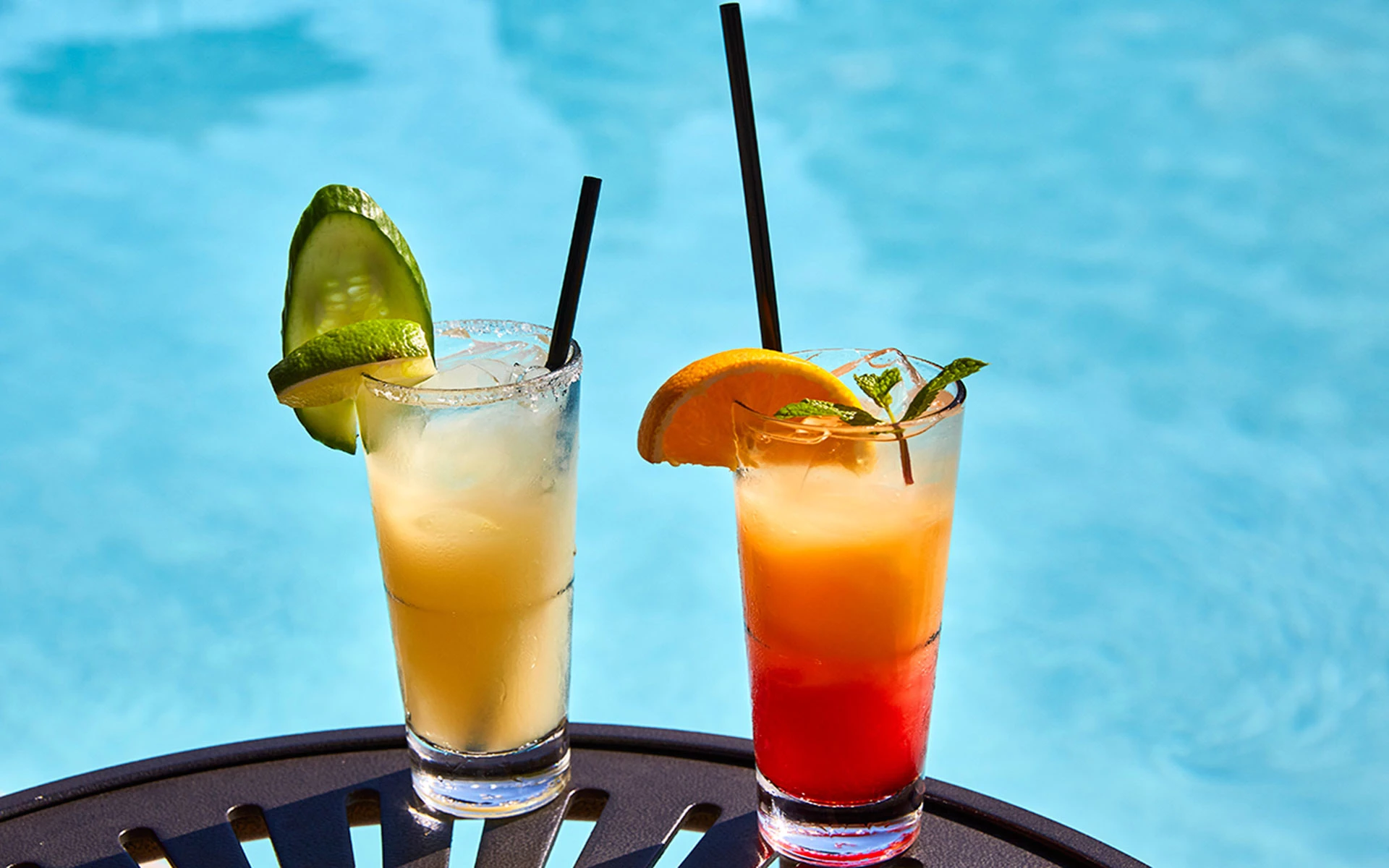 Swim Academy at Braemar
At Braemar Country Club, all of our aquatics programs are offered March through November.
KSWIM
We are pleased to introduce Kswim, a swim lesson and competitive prep program for kids as young as five months in our 90-degree teaching pool and full-size 25-yard lap pool designed by Dave Kelsheimer, USA Olympic swimming coach with more than 30 years experience. This bespoke program is taught in a safe environment, tailored to the specific needs of each swimmer, and centered on the belief that more brilliant swimmers are safer and stronger swimmers. Whether you're a parent looking for a program to help your young child learn to swim or your older child is looking to improve their skills to prepare for swim team or junior guards.
Kswim is a learn-to-swim and coaching platform centered on the belief that smarter swimmers are safer swimmers. We believe that every child must learn to swim, as, without this essential life skill, your child is in danger. Once taught to swim, your child has access to activities and social settings otherwise off-limits. Knowing how to swim is something your child will retain for the entirety of their lives. It's the one sport that has the potential to be a true lifesaver.
For more information on available swim lessons, contact Scott at ssimmer@kswimschools.com.
SEMI-PRIVATE LESSONS
LEVEL 1 (Age 3+) Max 3 swimmers per class
Comfort, familiarization, respect for, and balance in the water. Safe entrance/exiting the water. Introduction of limb use for swimming movements, floating, breathing, breath-holding, grabbing, and pulling to safety, and use of swim platforms.
LEVEL 2 (Ages 4+) Max 4 swimmers per class
Independent propulsion on front and back through basic locomotion. Underwater Swimming, object retrieval, point-to-point swimming. Introduction to breathing techniques and learning to swim 25meter distances unassisted.
LEVEL 3 (Ages 4+) Max 5 swimmers per class
Sustained movement through rhythmic breathing with arm coordination, kick improvement and full use of limbs, including over water recovery. 50-meter distance possible.
LEVEL 4 (Ages 5+) Max 6 swimmers per class
Refinement, basic strength acquisition. Addition of new strokes and techniques. After this level, the swimmer is ready to advance to introductory swim team levels. 100-meter front crawl with proper breathing technique.
SEMI-PRIVATE LESSONS
Lessons scheduled on the half-hour from 3 – 5 p.m. on weekdays, and 9 a.m. – 1 p.m. on Saturdays
Curriculum groups according to skill/age-specific needs
Learn strokes as well as actual life survival skills2 lessons per week for 25 minutes with feedback and skill advancement
Twice Weekly participation in Group Class
24-hour advance notice of cancellation
No Refunds Or credits given, make-up lessons available if space permits
KIDS SWIM TEAM
The primary goal of this program is to prepare each swimmer to be ready to advance to a year-round team, middle school and high school swim team.
The program will also focus on further developing and refining their stroke technique. This program runs year-round, and attendance is required twice weekly.
PARENT & ME
We require a consistent parent or guardian in the water with the child in an approved shirt or rash guard.
PARENT & ME 1 (5 to 12 Months) MAX 8 Families
This Course is designed for infants who have little to no water experience. Primary goals include establishing respect for the water, becoming comfortable in the water, establishing a conditioned response to breath control exercises, and most importantly, having fun.
PARENT & ME 2 (12 to 36 Months) MAX 8 Families
This course is designed for infants and toddlers who have established a familiarity with the water and some breath control. Primary goals include establishing propelling motions, increasing water safety and independence, and, again, having fun.