Phase 1 Project Scope and Timeline
Rebuild the Bunkers - Starts September 23, 2022
Construction completed in the spring of 2023
We are thrilled to announce that the bunkers on the front nine are now complete! All have been demoed, shaped, lined, and filled with brilliant new sand. You will notice that some areas still require sod, and we anticipate this may take until spring to complete based on weather dependencies. We are excited to see our transformation taking shape, providing an improved golf experience for our Members! Our crew will diligently forge ahead and begin work on the back nine.
Improve the Short Game Area – Short Game Area Closes Mid-October
Design completed in September with construction completed in the spring of 2023
Our goal is to provide a revamped short game practice area with expanded space to cater to all aspects of your short game.
New Driving Range – October 15 Project Begins, Range Closes November 1
Construction completed in the spring of 2023
The new driving range will provide a state-of-the-art practice area. From October 15 - November 1, the alternate tee may be used for practice; beginning November 1, the range will be closed for construction.
Laser level the tee deck
Enhanced hitting area
New Lake Liners – Early November
Estimated timeline of 6 weeks with construction completed by the end of December, weather permitting
To ensure the health of the golf course long term and maintain the beauty of the area surrounding the course, we will drain the two irrigation lakes on the back nine holes in early November. This project will not impact play, but construction crews will be in the area for several weeks.

The lakes will be drained one at a time for one to two weeks. This approach will ensure our natural wildlife is not impacted, and we will relocate the stocked trout in the ponds as each lake is addressed.
Replace Irrigation Satellite Controllers
Construction completed in the Spring of 2023
Upgraded technology provides better performance, and the new irrigation tools will reduce consumption and ensure a more consistent playing surface. This will not impact play, but the construction crew will be working on the golf course.
Phase 2 Project Scope and Timeline
State-of-the-Art Fitness Center
New high-performance Technogym equipment throughout the fitness center
Expanded open workout space
A dedicated group exercise studio for classes
A private personal training studio
Our Fitness Center completion date is slated for mid-June 2023 and we look forward to welcoming you to your new home for wellness.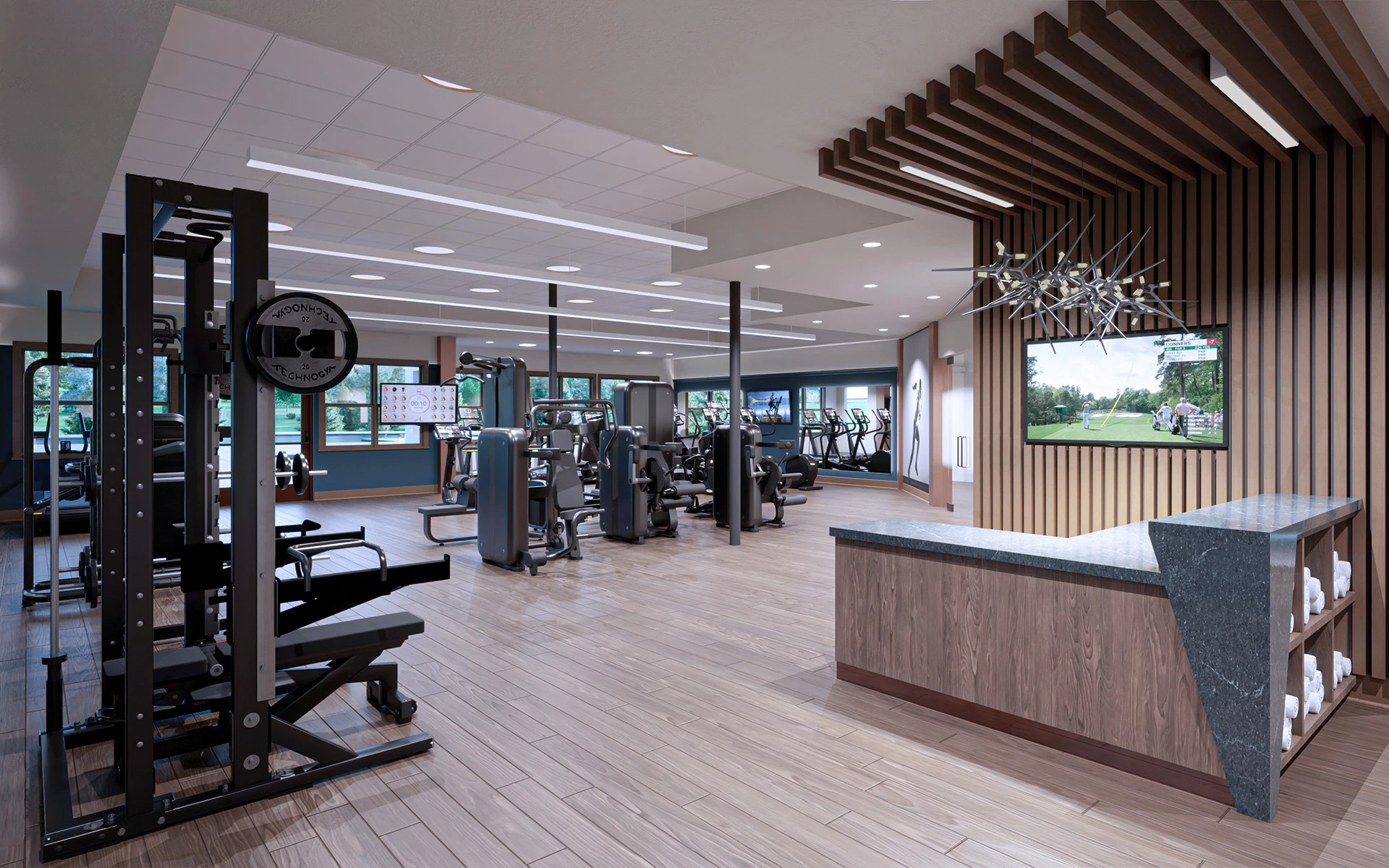 Our new and expanded Golf Simulator Lounge will provide two bays, comfortable seating, and a bar, making it the perfect destination for playing on a rainy day and hosting events with friends.
The lawn area off the patio is being transformed into a lounge area with additional seating and casual soft seating areas, providing the perfect spot to enjoy the best of mountain life with friends and family.
The pool will be replastered and updated offering our Members and guests a resort-like experience in the Rocky Mountains.
And finally, we're adding four dedicated Pickleball courts to our existing racquet facilities. The play area will be moved to a more accessible location and provide the best pickleball experience, comparable to our top-notch clay tennis court facilities.