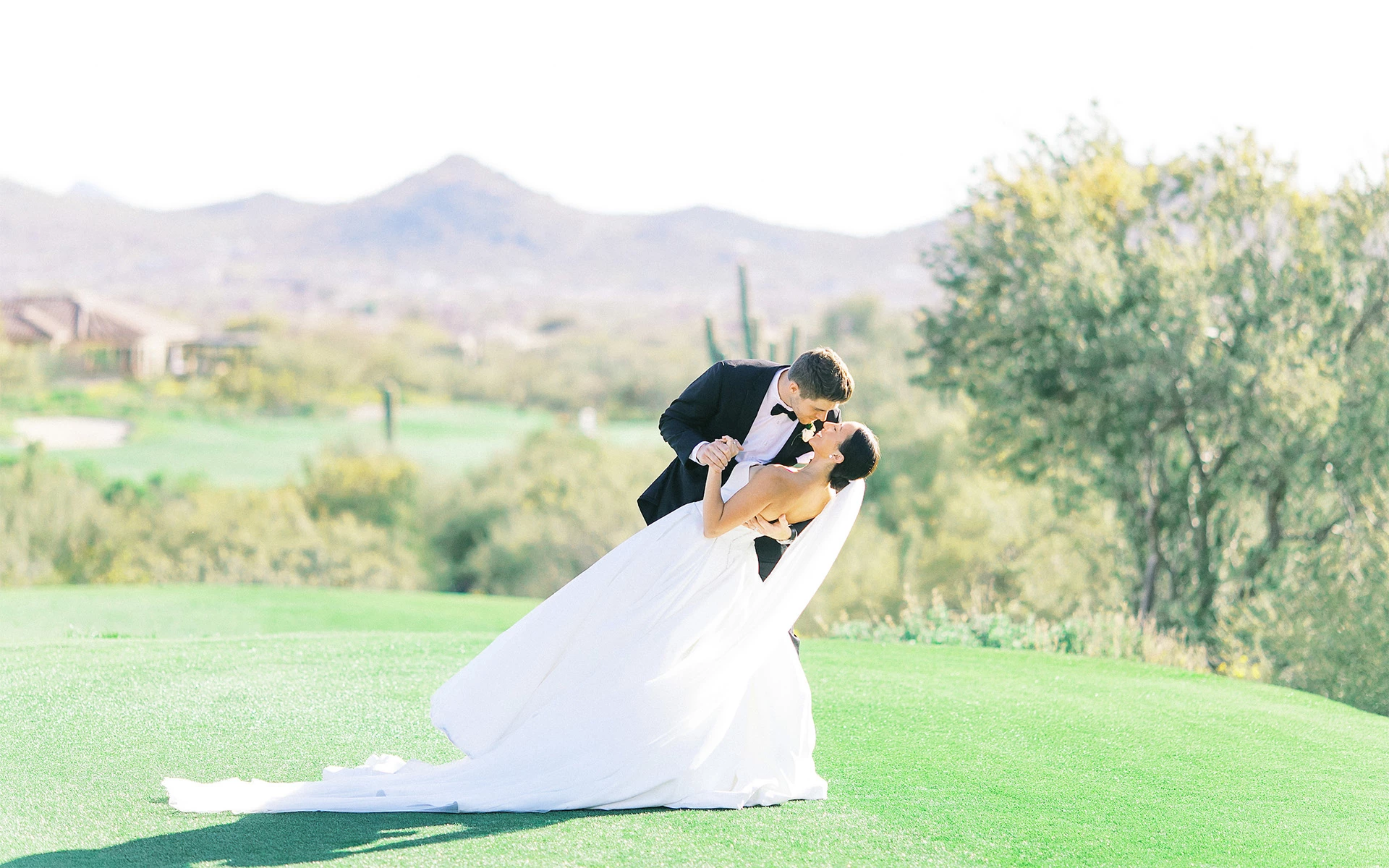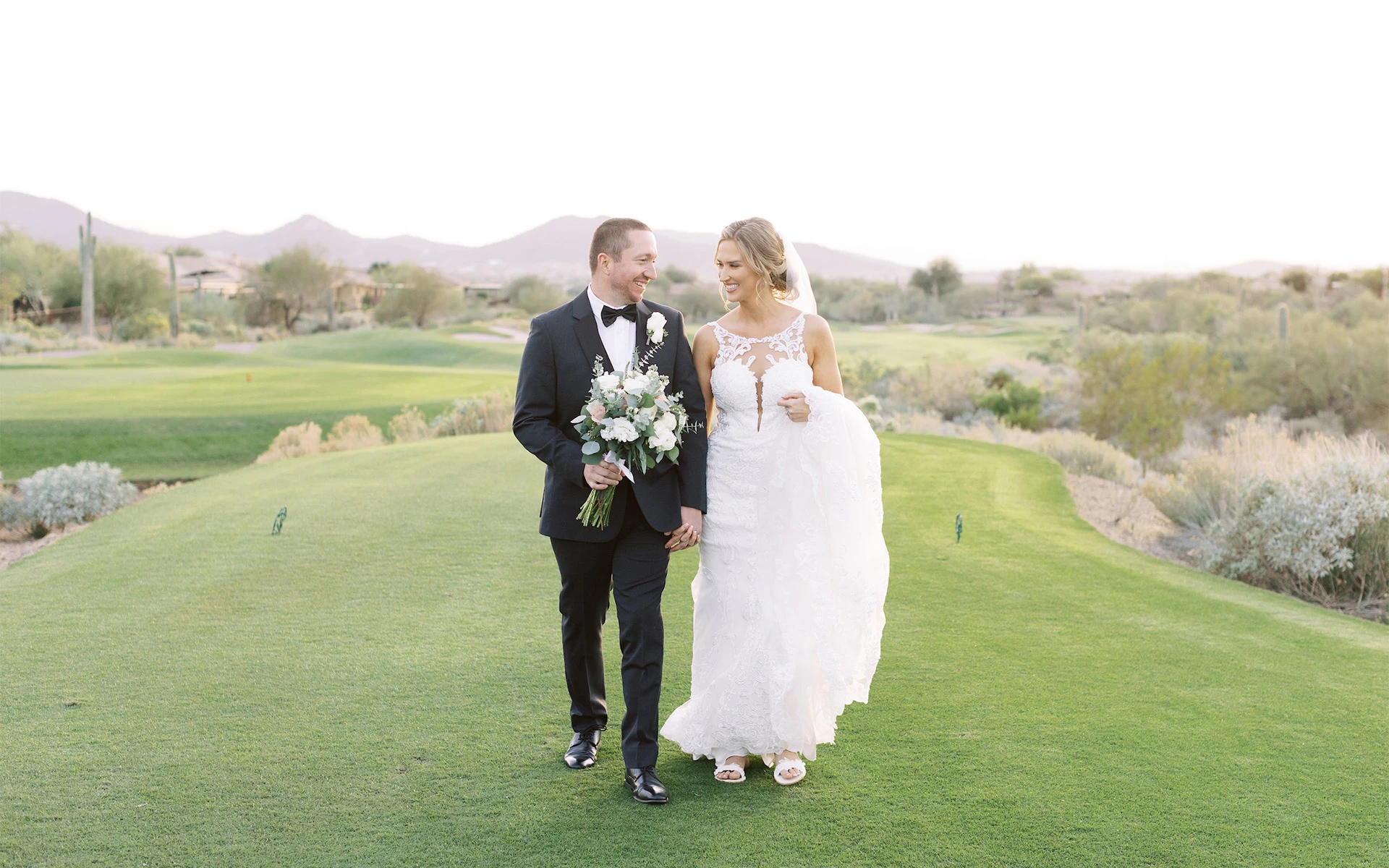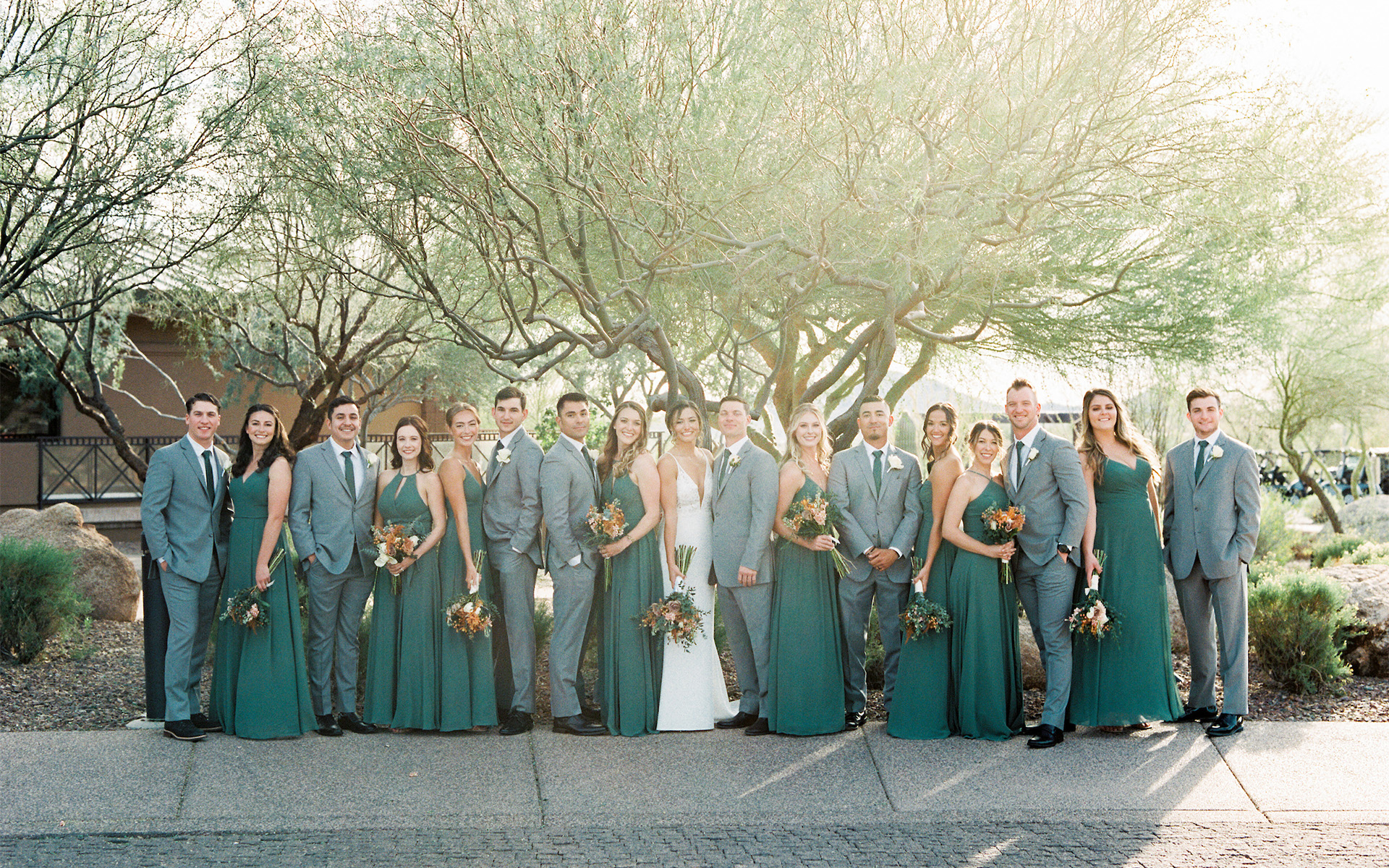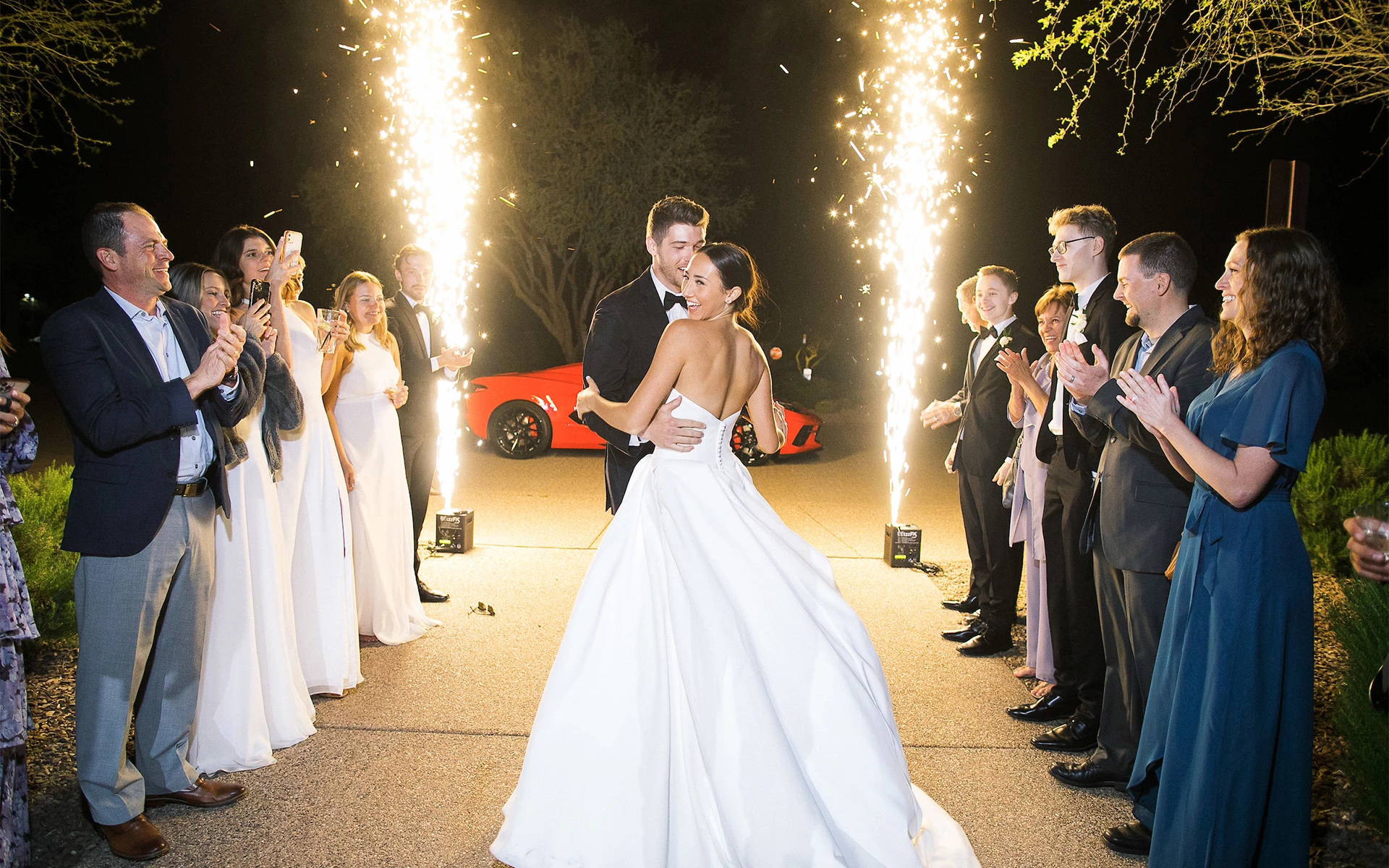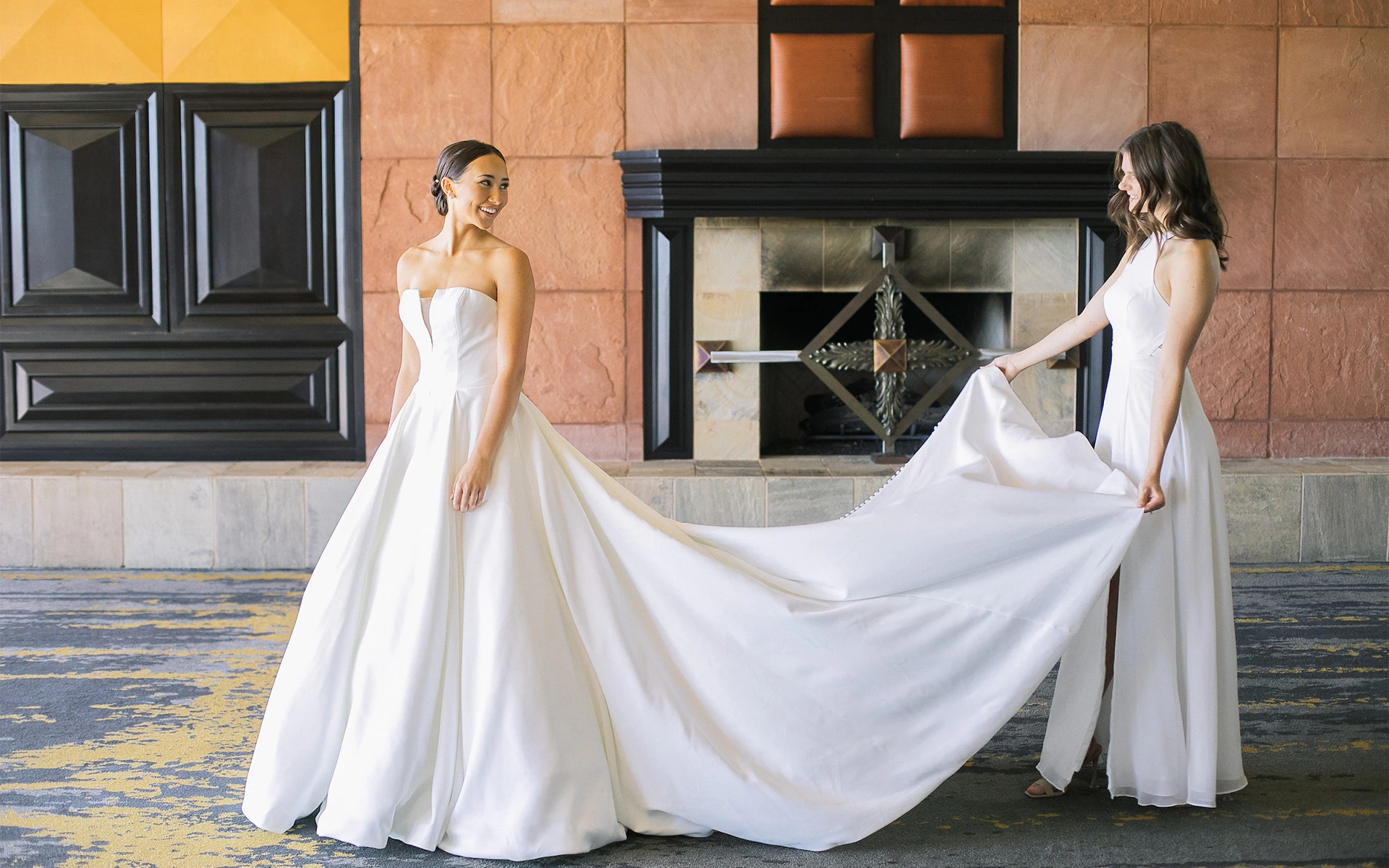 Wedding Venue at Anthem Golf & Country Club
Our beautiful Anthem wedding venue is tucked away inside an intimate, resort-style community and serves as a magnificent Phoenix wedding venue and Scottsdale wedding venue for Arizona weddings. Surrounded by the breathtaking beauty of the high Sonoran Desert, with its forests of stately saguaros and spectacular wine-hued foothills, the Club is a perfect private world for your incredible Phoenix wedding and Scottsdale wedding.

Imagine walking down a rose-covered aisle surrounded by this spectacular scenery as a breathtaking backdrop for your Arizona wedding venue. Then imagine walking into a candlelit ballroom to your awaiting guests. As your guests enter, the stunning ballroom is filled with the aroma of an elegant meal that has been specially prepared with the freshest foods by our professional, award-winning culinary team.
Whether you are looking for a Phoenix wedding venue or a Scottsdale wedding venue, our Anthem wedding venue is ideal for your wedding. Close to both Phoenix and Scottsdale, the Club houses some of the most sought after Arizona wedding venues.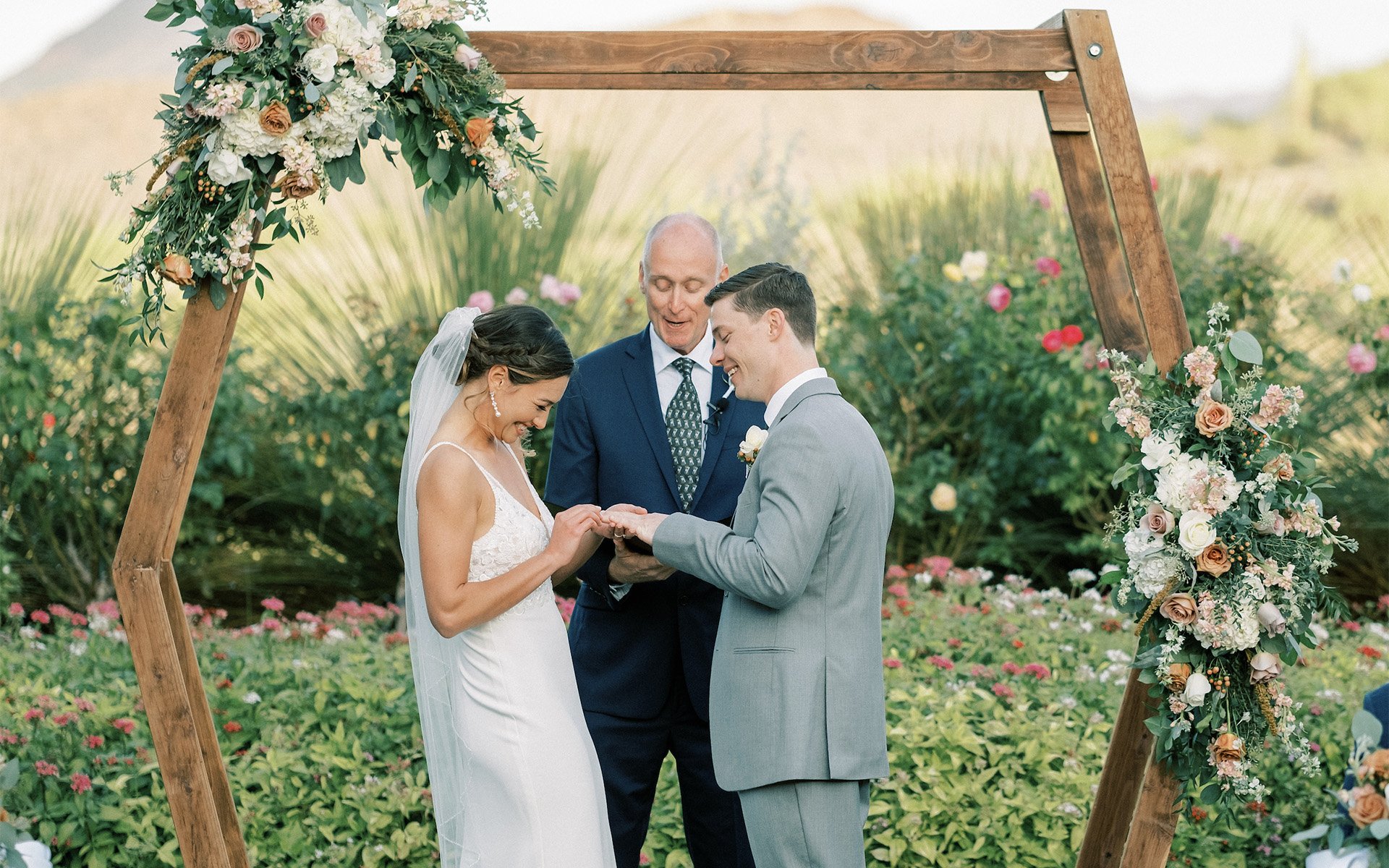 The Knot Best of Weddings is an annual award that recognizes the top wedding vendors across the country. This prestigious honor represents the highest-rated vendors on The Knot who are trusted, dependable, and deliver quality service. Only the best wedding vendors (top 5%) receive this award!