Play Golf at Wildflower Country Club
Wildflower Country Club is a natural gem in the Temple golf community. Nestled among rolling, green hills and graced with meandering natural ponds, Wildflower's 18-hole golf course has some of the most unrivaled holes in the Central Texas area. Designed by Leon Howard, Wildflower offers a challenging and rewarding experience for the avid golfer, whether novice or professional.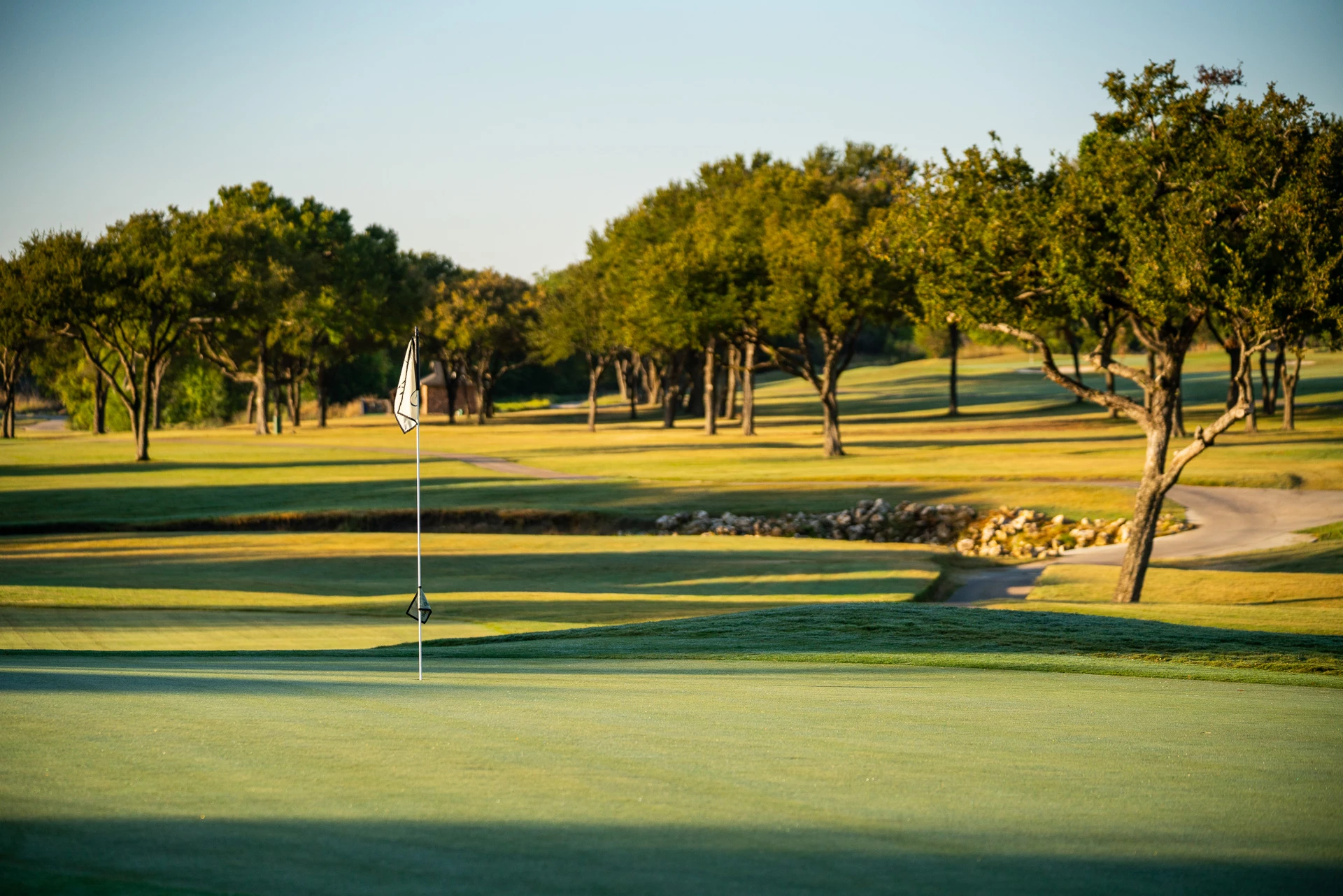 Services
Golf Instructions
Private and group lessons are available for players of all levels. Please contact our Pro Shop to schedule a lesson.
Fittings
Club fittings ensure your golf clubs are built with the correct specifications for you and your game. The Wildflower golf staff can determine your proper club type, length, lie, shaft flex and grip size. The Club has TaylorMade and Titleist fitting systems available in addition to Ping, Callaway and Cobra demo clubs.
Locker Rental
Lockers are available to store your valuables.
Club Storage
Your golf clubs may be stored at the Club. Clubs will be loaded on a cart prior to your round of golf and will be cleaned after play.
Leagues
WOMEN'S PROGRAMS
The Ladies' Golf Association was formed to promote participation among lady golfers. LGA playdays are on Thursday mornings at 9:00am and Saturday mornings at 10:00am. The LGA also conducts a number of tournaments throughout the year. Twilight Scrambles are held twice a month on Tuesdays from May through September. To join the Wildflower LGA please contact the Golf Shop at 771-1477.
MEN'S PROGRAMS
The Men's Golf Association was formed in 1991 for the purpose of increasing tournament play and assisting the Club in golf course improvements. MGA projects have included adding the short game area, carts paths on all 18 holes, permanent restrooms on the front and back nines, additional irrigation, tree trimming and removal, sodding on several holes and improving drainage on the practice area.
JUNIOR PROGRAMS
Wildflower Junior Golf takes place on Wednesdays June through August from 9 - 10:30am and Thursdays from 9:00am - 2:00pm. The junior program is designed to introduce the game of golf to juniors of all ages. Wednesday's clinics are focused on instructions, and Thursday's clinic's focus on practice. For further details on junior golf please contact the Golf Shop.
COUPLES GOLF
Any adult male or female Member of Wildflower, with an established handicap, is eligible to participate in Couples Golf. Couples Golf is not limited to husband/wife couples. It offers a great opportunity to meet members at the club. The regular play day for couples is Sunday, once a month, in which dinner is served immediately following the event.
Tournaments
Wildflower Country Club conducts a full schedule of club tournaments. Please refer to the Wildflower tournament website for complete details.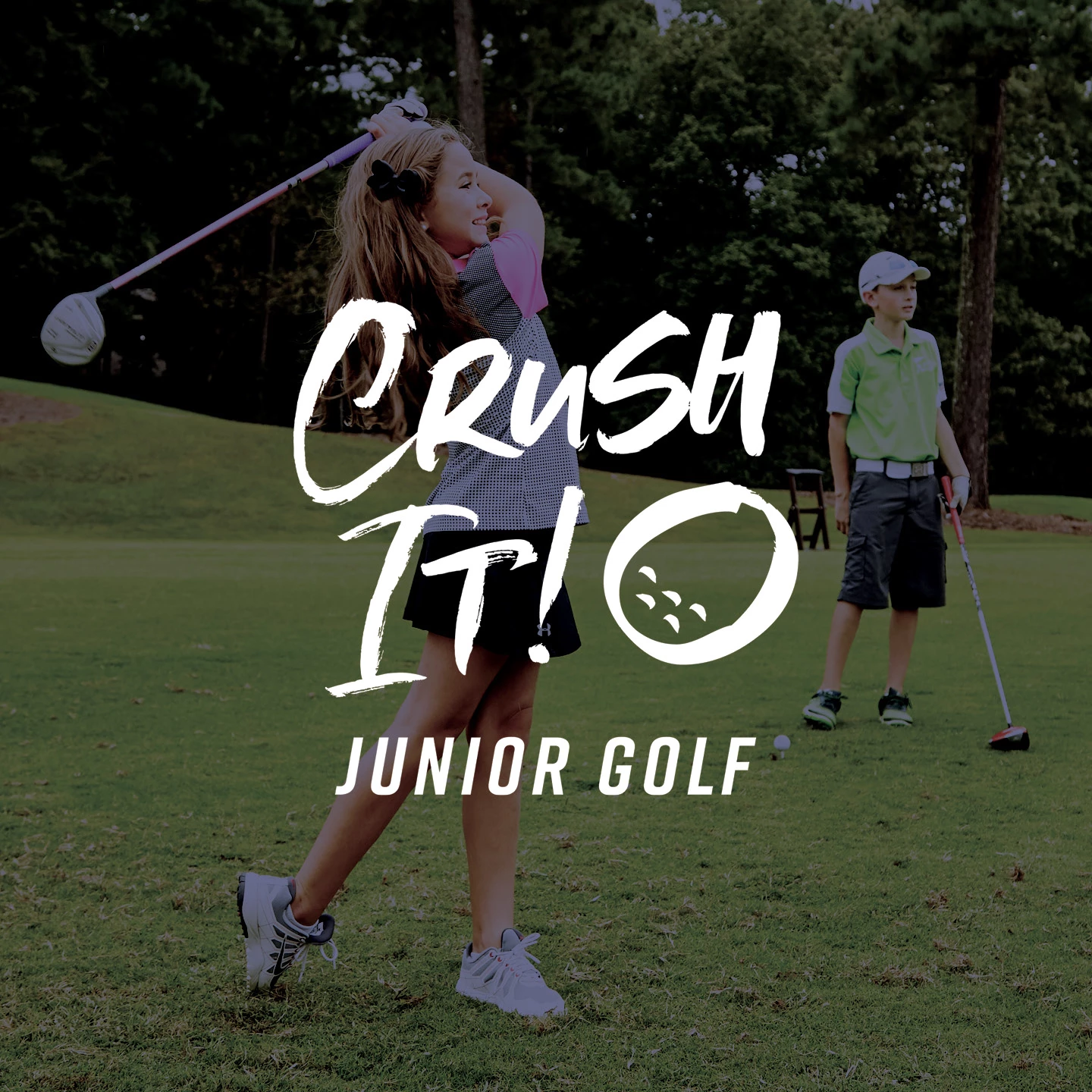 Crush It! Juniors Program
Based on principles of the American Development Model (ADM), Wildflower Country Club's Crush It! Juniors Program is a game-changing golf development program designed to help your junior golfers develop a deep love for the game and the abilities needed to perform on the course.
Whether new or familiar with the game and for fun or friendly competition, the program provides kids with the tools to engage proactively in life and learn valuable lessons they can use in all areas of their lives, while at the same time enabling them to engage in developmentally appropriate experiences and learning opportunities that connect child and family at every step through a progression pathway.
At the core of Wildflower Country Club's Crush It! Program is the development of a "golfer for life" through the motto, "Skills for golf, skills for life" by through:
Confidence
Respect
Understanding
Self-discipline
Hard work
Integrity
Talent
Game On! Program
Whether you're picking up a club for the first time or if you're coming back to the sport after some time off, Wildflower Country Club's Game On! Program provides the ideal way for golfers to experience learning the game in an environment and structure that will enable them to build the skills, knowledge and social connections to actively play the game and maximize your Wildflower Country Club membership.
Where Game On! differs from other traditional programs is that it does not measure success based on completing a set number of classes. Instead, success is defined when you have achieved the criteria set out within a 3-Level Progression Pathway that ensures you have harnessed the knowledge, experiences and appropriate level of skill to play the golf course. The length of time spent on the program varies between golfer but it's why golf is a journey, not a marathon.
No matter where your golf journey is taking you, Wildflower Country Club is excited to welcome you to the sport! From socializing in a friendly and fun environment to focusing on health and wellness, golf has something for everyone and for every family through:
Making New Social Connections
Spending more time with loved ones
Learning a new skill
Healthier lifestyle
An activity great for the entire family