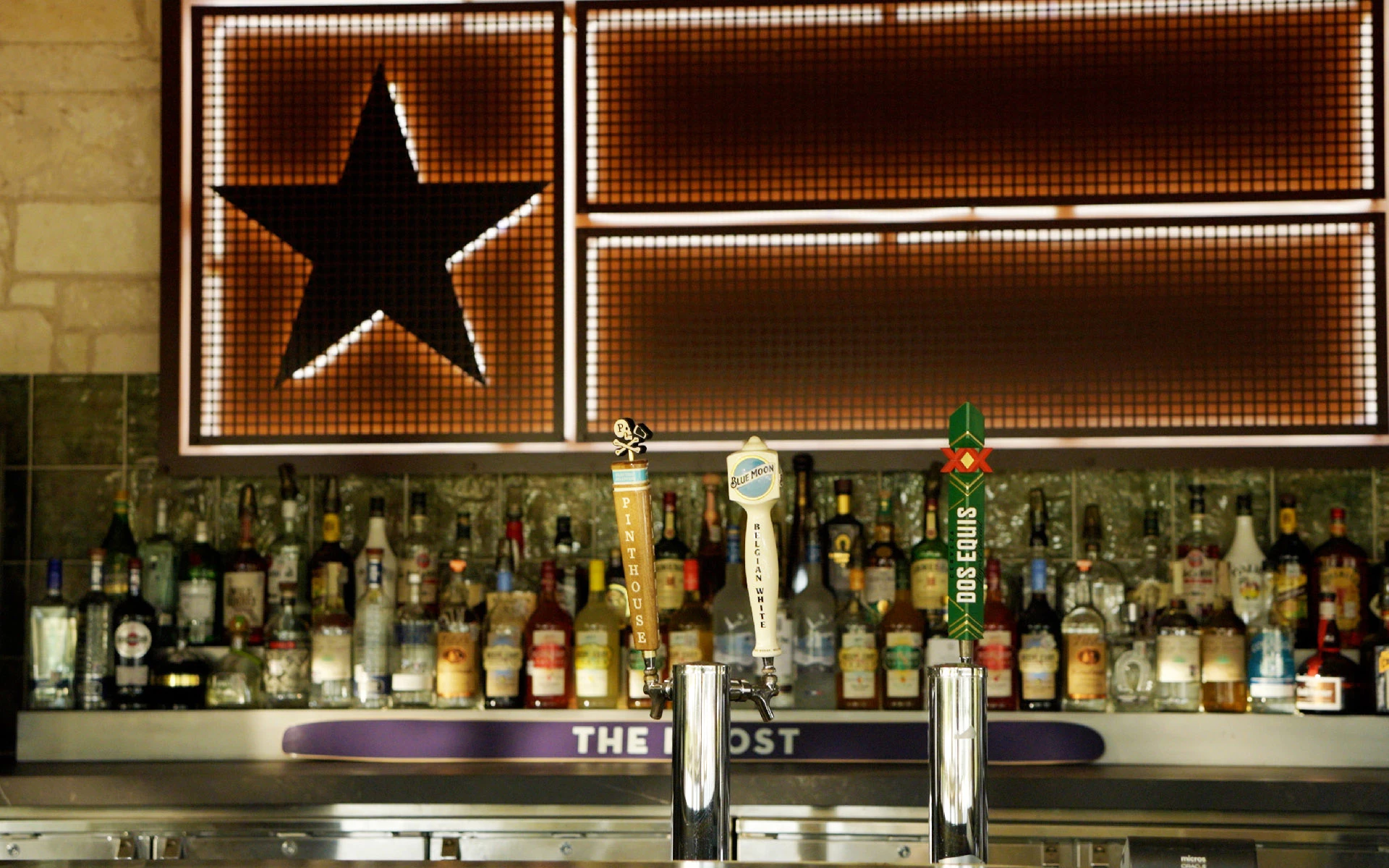 The Roost
Come hang out by the pool and socialize over drinks and bites, with plenty of open-air spots to relax.
About The Roost
Meet friends, grab a bite, and gather with fellow Members at our newly revamped outdoor dining area, The Roost! Renovated as part of a two-year, multi-million dollar project, The Roost now boasts more shaded seating, a larger bar, reimagined menus, weather-resistant shade walls, and modernized furniture.
Whether you're spending a day at the pool, you just finished a tennis match, or you need to refuel after a workout, The Roost's menu offers laid-back, Chef-driven cuisine. In addition to creative dishes and drinks, The Roost hosts live music, Trivia Night, dance lessons, and The Lost Vine—Westlake's wine club.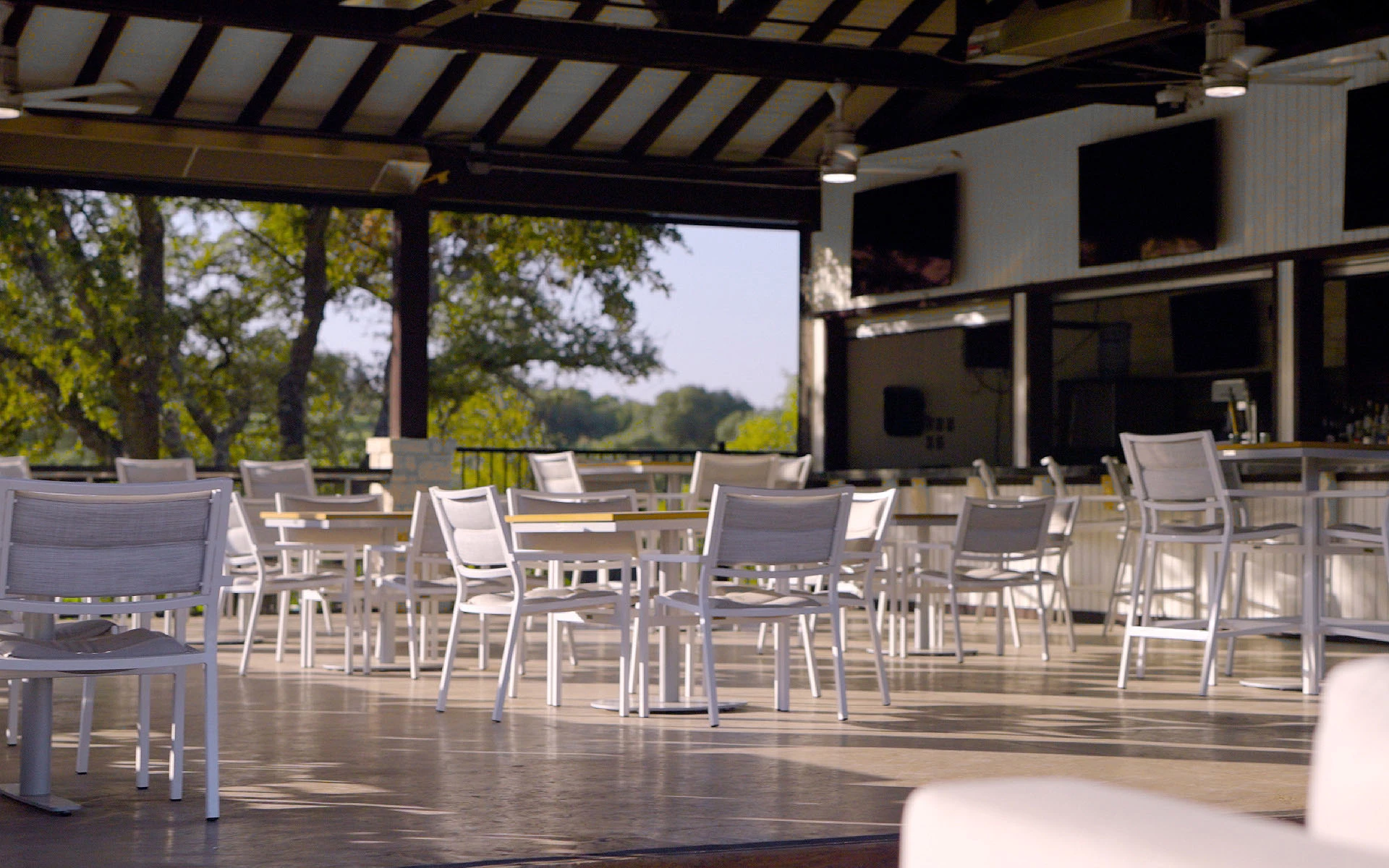 Dining Menus
APPETIZERS
EDAMAME 10
seared sweet and spicy, sea salt
SMASHED AVOCADO AND SALSA 12
tortilla chips, lime
GRILLED CHICKEN QUESADILLA 12
smoke cheddar cheese, red salsa, sour cream
DAILY CEVICHE 17
tortilla chips, avocado, lime
SALADS
CHICKEN CHOPPED CAESAR SALAD 18
tomato relish, parmesan
COBB SALAD 18
bacon, egg, caramelized shallots, blue cheese, cherry tomatoes,
romaine, arugula
PONZU SALMON GLASS NOODLE SALAD 21
miso vinaigrette, peanut, crispy wonton
HANDHELDS
choice of side
DAILY PANINI SPECIAL
Chef Bauer's highlighting our seasonal ingredients
SMASH BURGER 16
american cheese, lettuce, tomato, onion, pickles bacon,
comeback sauce
CHICKEN SALAD CROISSANT 15
tomato, lettuce
14 " PIZZAS BY THE POOL 18
PEPPERONI & SAUSAGE

VEGGIE PIZZA

HOUSE SMOKED BBQ BRISKET
MARGARITA WITH BASIL & TOMATO
KIDS 10
WITH CHOICE OF SIDE & DRINK
CHICKEN TENDERS
CHEESEBURGER
ALL BEEF HOT DOG
SIDES
FRENCH FRIES | 4
FRESH FRUIT | 4
LAYS CHIPS | 4
READY TO DRINK 6
WHITE CLAW | ASSORTED FLAVORS
HIGH NOON | ASSORTED FLAVORS
ARCHER ROOSE WINE | ASSORTED FLAVORS
FROZEN DRINKS 12
ICE HOUSE MARGARITA
JOSE CUERVO TEQUILA, TRES AGAVES
FROSÉ ON THE BEACH
COCKTAILS 14
SUMMER SPRITZ
PROSECCO, CHAMBORD, PEACHTREE, LEMON JUICE, MINT LEAVES
WESTLAKE PLAYA
JOSE CUERVO TEQUILA, ORANGE JUICE, GUAVA NECTAR, CLUB SODA
STRAWBERRY MINT SMASH
NEW AMSTERDAM VODKA, GRAND MARNIER, MUDDLED
STRAWBERRIES & MINT LEAVES, LIME JUICE, CLUB SODA
VIOLET CROWN
NEW AMSTERDAM GIN, CRÈME DE VIOLETTE, MUDDLED CUCUMBERS
& MINT LEAVES , LEMON JUICE
DORA'S JALAPENO MARGARITA
LALO TEQUILA, DORA'S JALAPENO MIX, CHEF'S BITTERS
PALOMA
DEL MAGUEY VIDA MEZCAL, LIME & GRAPEFRUIT JUICE, CLUB SODA
WINES BY THE GLASS 12
PROSECCO
MIONETTO
PINOT GRIGIO
GRAN PASSIONE, VENETO, ITALY
SAUVIGNON BLANC
THIERRY DELAUNEY TYDY
CHARDONNAY
COTE DE RHONE LA SOLITUDE, DROUHIN ST VERAN
ROSE
CAMPUGET 1753
PINOT NOIR
POPPY
GAMEY
REGGIE
RHONE
CAILLOU COTE DE RHONE
MALBEC
ALTOS HORMIGAS
CABERNET SAUVIGNON
CYCLES GLADIATOR