Dora's Casita
The perfect place to fuel your game while on the course, or for refreshments after a long day.
About Dora's
Since 2005, Dora Rivera has worked at the first tee box—out of a halfway house that was formerly a chicken coop, when the property was a working ranch. A Westlake icon, Dora goes above and beyond to serve Members and their guests, going so far as to ask for the new Member report to begin learning their names. She's even known to make food not on the menu to accommodate special dietary needs.
After 12 years of dedicated service, "Dora's Casita" was officially born and renamed after being known as "Dora's" colloquially by Members and staff. Dora's Casita occupies a central spot between the Clubhouse, the turn, and the short course area, making it a convenient place to grab a bite before, during, or after a round or practice session. Dora's warm presence and dedicated culinary service—including her trademark breakfast tacos and jalapeño margaritas—have made her Casita a favorite stop among Members.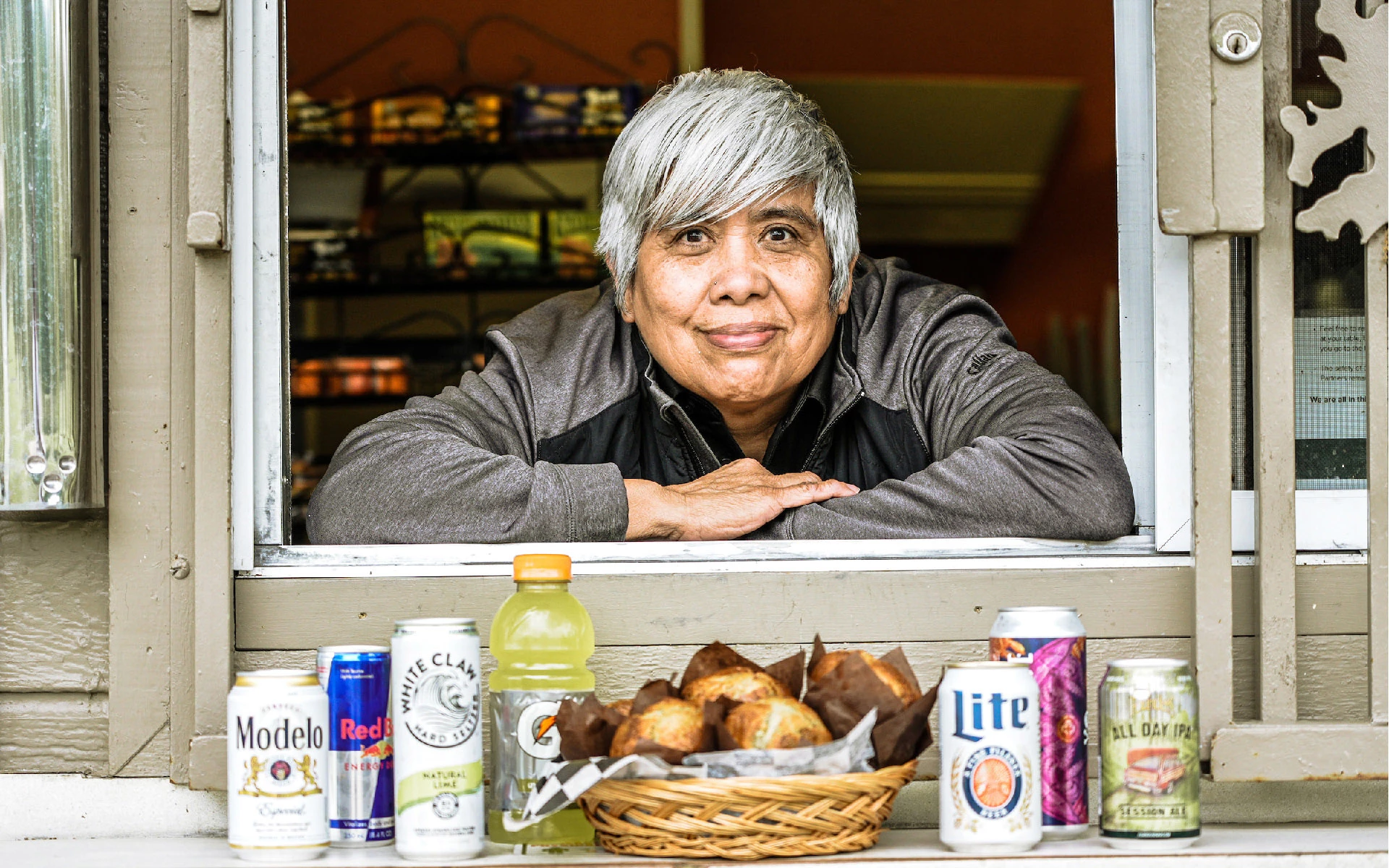 Dining Menus
BREAKFAST TACOS
Free Range Eggs + One Choice:
Cheese, Sausage, Applewood Smoked Bacon | 4
House Smoked Beef Brisket | 6
FRESH PASTRIES
Chocolate Croissant | 4
Banana or Blueberry Muffin | 4
HANDHELDS
Smoked Sausage Wrap | 10
cherry-infused bbq, pickles, diced onion, chips
Linz Beef Hot Dog | 10
relish, mustard, chopped onion, sliced jalapeno, chips
Smoked Chicken Salad | 15
lettuce, tomato, onion, croissant or in a cup, chips
LCCCClub | 14
roasted turkey, spinach tortilla, applewood smoked bacon,
swiss cheese, lettuce, tomato, dijonnaise, chips
READY TO DRINK 6
WHITE CLAW | ASSORTED FLAVORS
HIGH NOON | ASSORTED FLAVORS
ARCHER ROOSE WINE | ASSORTED FLAVORS
FROZEN DRINKS 12
ICE HOUSE MARGARITA
JOSE CUERVO TEQUILA, TRES AGAVES
FROSÉ ON THE BEACH
COCKTAILS 14
SUMMER SPRITZ
PROSECCO, CHAMBORD, PEACHTREE, LEMON JUICE, MINT LEAVES
WESTLAKE PLAYA
JOSE CUERVO TEQUILA, ORANGE JUICE, GUAVA NECTAR, CLUB SODA
STRAWBERRY MINT SMASH
NEW AMSTERDAM VODKA, GRAND MARNIER, MUDDLED
STRAWBERRIES & MINT LEAVES, LIME JUICE, CLUB SODA
VIOLET CROWN
NEW AMSTERDAM GIN, CRÈME DE VIOLETTE, MUDDLED CUCUMBERS
& MINT LEAVES , LEMON JUICE
DORA'S JALAPENO MARGARITA
LALO TEQUILA, DORA'S JALAPENO MIX, CHEF'S BITTERS
PALOMA
DEL MAGUEY VIDA MEZCAL, LIME & GRAPEFRUIT JUICE, CLUB SODA
WINES BY THE GLASS 12
PROSECCO
MIONETTO
PINOT GRIGIO
GRAN PASSIONE, VENETO, ITALY
SAUVIGNON BLANC
THIERRY DELAUNEY TYDY
CHARDONNAY
COTE DE RHONE LA SOLITUDE, DROUHIN ST VERAN
ROSE
CAMPUGET 1753
PINOT NOIR
POPPY
GAMEY
REGGIE
RHONE
CAILLOU COTE DE RHONE
MALBEC
ALTOS HORMIGAS
CABERNET SAUVIGNON
CYCLES GLADIATOR