Crescent Lounge
The Crescent Lounge is a central hub for Members to connect, serving as an anytime, all-occasion, home away from home. It is the perfect everyday setting for a freshly brewed coffee in the morning, an impromptu business lunch or happy hour after a long day. Enjoy Modern American small plates and an extensive wine and beverage list, featuring in-house barrel-aged bourbon and hand-crafted cocktails.
Reserve
For an elevated fine dining experience, visit Reserve. With rich texture and an elegant ambiance, Reserve affords Members a distinguished location to have important conversations, close deals and foster connections. Experience upscale tableside service, exquisite cuisine and an impressive wine list.
Meet Executive Chef Frank Dalton
Native to the Washington D.C. area, Chef Frank Dalton found his calling to cuisine at age 12. After finishing his formal training at Stratford University, he journeyed across land and sea to work with world-renowned chefs and expand his culinary repertoire. He implements his experiences both in his cooking and his relationship with Members, making it a point to get to know all who enjoy his food.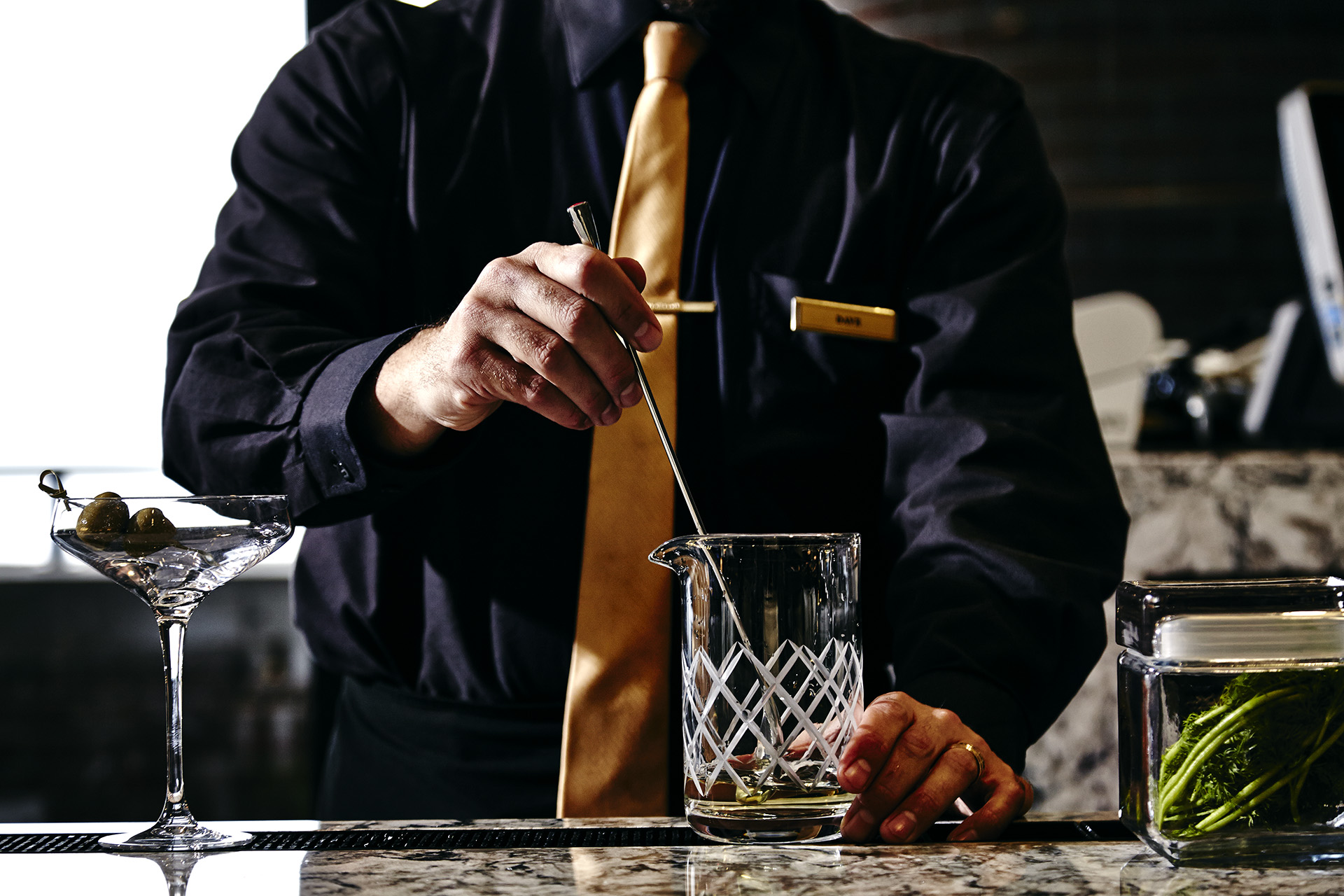 Meet Sous Chef Rodrigo Gutierrez
Prior to joining the Tower Club, Chef Rodrigo was working for the Knightsbridge Team as an Sous Chef at the Oval Room in DC. His impressive career with over 18 years of experience has placed him in many different restaurants. The plethora of experiences allowed him to prepare many types of cuisines ranging from traditional American Style to French, Italian, Mediterranean and more.