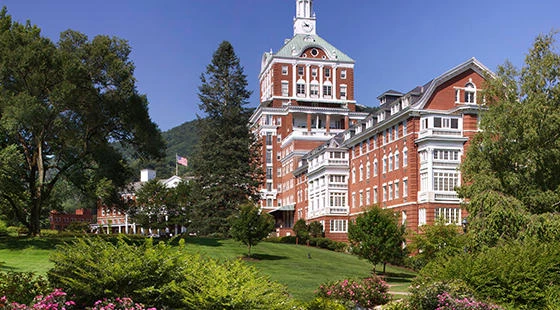 The Homestead
With more than 200 years of history and a multi-million dollar renovation to this exclusive resort's credit, The Owners Club at The Homestead does indeed soothe the soul with its own interpretation of Southern Hospitality. The Owners Club at The Homestead presents to Members the highest echelon of vacation experience.
About The Homestead
Steeped in rich heritage under the soft shadows of the Allegheny Mountains of Virginia, The Homestead stands alone as one of the premier resorts in the nation. Since 1766, The Homestead has offered visitors traditional Southern hospitality, superb dining, exquisite shopping and a host of special events to suit a wealth of tastes and interest.
The Homestead boasts two challenging golf courses and one of the premier spas of the world. French and American cuisine are favorites at Jefferson's Restaurant and Bar and true elegance is evidenced in the renowned Dining Room offering continental cuisine. Enjoy a variety of year-round recreation found in beautiful Bath County.