Exceptional Jacksonville Golf
Designed exclusively by Mark McCumber and bordered by the intercoastal waterway, our beautifully groomed Jacksonville golf course offers a unique blend of scenery. This Jacksonville golf club features tidal marshlands and century-old Spanish oak trees.
A premier Jacksonville golf course, Queen's Harbour hosted such prestigious events as the PGA Tour Qualifier, the FSGA State Championship Qualifiers and the Mercedes Collegiate Championships. Of all the Jacksonville golf courses, the challenge and scenery of Queen's Harbour truly sets it apart as one of the finest.
Golf amenities include a putting/chipping green and driving range. Other features of our world-class Jacksonville golf club include a full-service clubhouse with private dining areas, sweeping verandas, and 19th hole that overlooks a beautiful freshwater marina.
Crush It! Juniors Program
Based on principles of the American Development Model (ADM), Queen's Harbour Yacht & Country Club's Crush It! Juniors Program is a game-changing golf development program designed to help your junior golfers develop a deep love for the game and the abilities needed to perform on the course.
Whether new or familiar with the game and for fun or friendly competition, the program provides kids with the tools to engage proactively in life and learn valuable lessons they can use in all areas of their lives, while at the same time enabling them to engage in developmentally appropriate experiences and learning opportunities that connect child and family at every step through a progression pathway.
At the core of Queen's Harbour Yacht & Country Club's Crush It! Program is the development of a "golfer for life" through the motto, "Skills for golf, skills for life" by through:
Confidence
Respect
Understanding
Self-discipline
Hard work
Integrity
Talent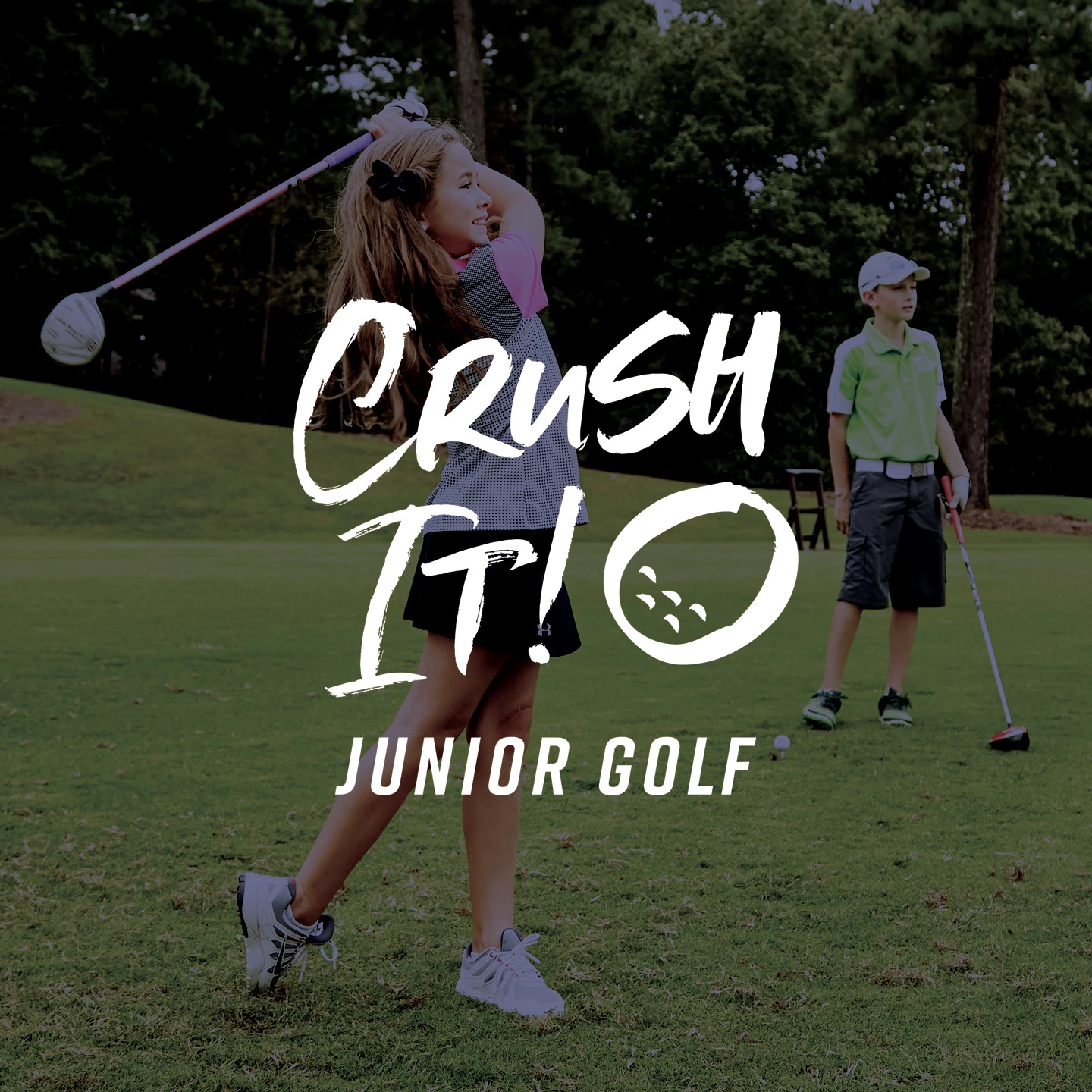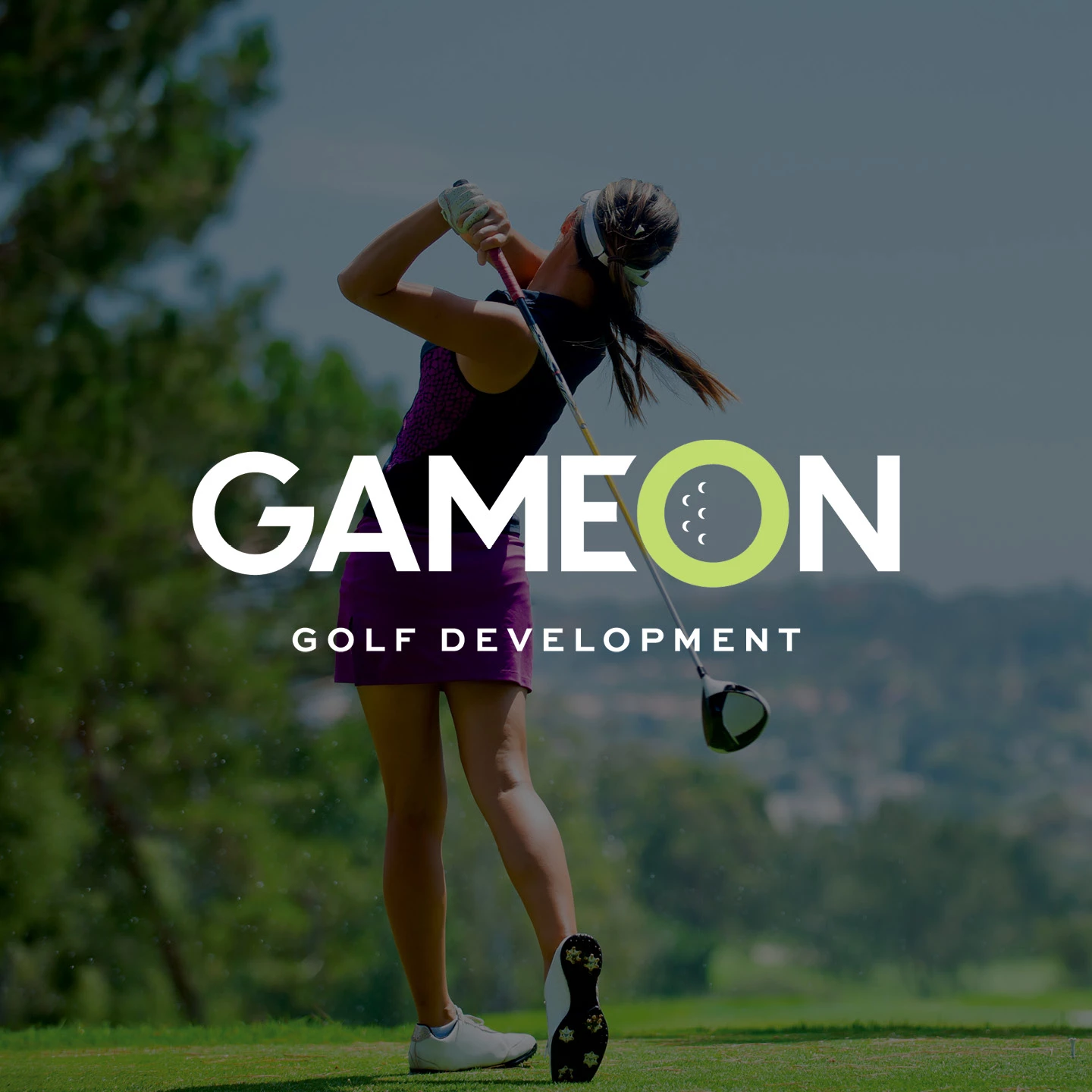 Game On! Program
Whether you're picking up a club for the first time or if you're coming back to the sport after some time off, Queen's Harbour Yacht & Country Club's Game On! Program provides the ideal way for golfers to experience learning the game in an environment and structure that will enable them to build the skills, knowledge and social connections to actively play the game and maximize your Queen's Harbour Yacht & Country Club membership.
Where Game On! differs from other traditional programs is that it does not measure success based on completing a set number of classes. Instead, success is defined when you have achieved the criteria set out within a 3-Level Progression Pathway that ensures you have harnessed the knowledge, experiences and appropriate level of skill to play the golf course. The length of time spent on the program varies between golfer but it's why golf is a journey, not a marathon.
No matter where your golf journey is taking you, Queen's Harbour Yacht & Country Club is excited to welcome you to the sport! From socializing in a friendly and fun environment to focusing on health and wellness, golf has something for everyone and for every family through:
Making New Social Connections
Spending more time with loved ones
Learning a new skill
Healthier lifestyle
An activity great for the entire family
Golf Services
We offer a variety of golf services. Check with the pro shop to find out more. 
PRO SHOP
The pro shop at Queen's Harbour Yacht & Country Club's fully stocked to meet the needs of competitive and novice golf enthusiasts. We carry equipment such as clubs, bags, balls, clothing and shoes from all major brands. We also have a line of Queen's Harbour Yacht & Country Club logo apparel such as hats, shirts, and jackets. The golf shop is located inside the clubhouse adjacent to the driving range. Members receive 20 % off hard goods and 10% off soft goods.
MEMBER DISCOUNT ON MERCHANDISE
Members enjoy 20% off the ticketed price of all soft goods (excluding sale items) as well as special pricing on clubs, bags, shoes and golf balls. Special orders may be placed at any time for shoes, clubs, bags, and clothing.
LESSONS
Queen's Harbour offers a complete menu of private lessons for beginners to low handicappers. Our experienced staff can help you grow your golf game on our beautiful course. We offer half-hour lessons, hour lessons, playing lessons, and a 5-lesson series.
To check availability and schedule your lesson call our Golf Shop | 904-220-2118 x21
JUNIOR GOLF
Queen's Harbour's primary goal for its juniors is to provide a positive and fun learning environment where students are able to flourish under the direction of experienced, motivated and highly skilled instructors—all while having a great time!
PGA Jr. League
Summer sign-ups begin in March, Fall sign-ups begin in August.
Crush It
Lesson subscription plan.
LEAGUES
Queen's Harbour has an LGA, Seasonal Team League play and monthly competitive and social golf competitions.
For information on any of these groups or to find out how to join one or more of these fun associations, please stop in or call the Pro Shop.
ANNUAL PLANS
CART PLAN
Unlimited Cart Usage | April 1 - March 31
Individual $2,050 | Family $2,975
TRAIL PLAN
$1750, April 1st – March 31st
RANGE BALL PLAN
Unlimited use of range balls March 1 - February 28
Individual $280.00 | Family $360.00