OUR MISSION
To continue the tradition of a family-oriented private club in Dallas County.
To provide an exceptional "Prestonwood Experience" for families and an environment that encourages friendships, personalized service, outstanding amenities and a commitment to quality.
To bring our new and existing Members together as a community by combining the uniqueness of our two locations.
OUR VISION
To enhance the "Prestonwood Experience" by consistently improving amenities and service to achieve a high level of Member satisfaction and committing to:
Ensure that our golf courses maintain a respected standing
Explore ways to develop the involvement of our Member families
Continuously surpass the dining expectations of our Members and guests
Invest our resources responsibly, considering the values they bring our Member families
Provide a full-service country club experience including golf, dining, tennis, fitness and pool facilities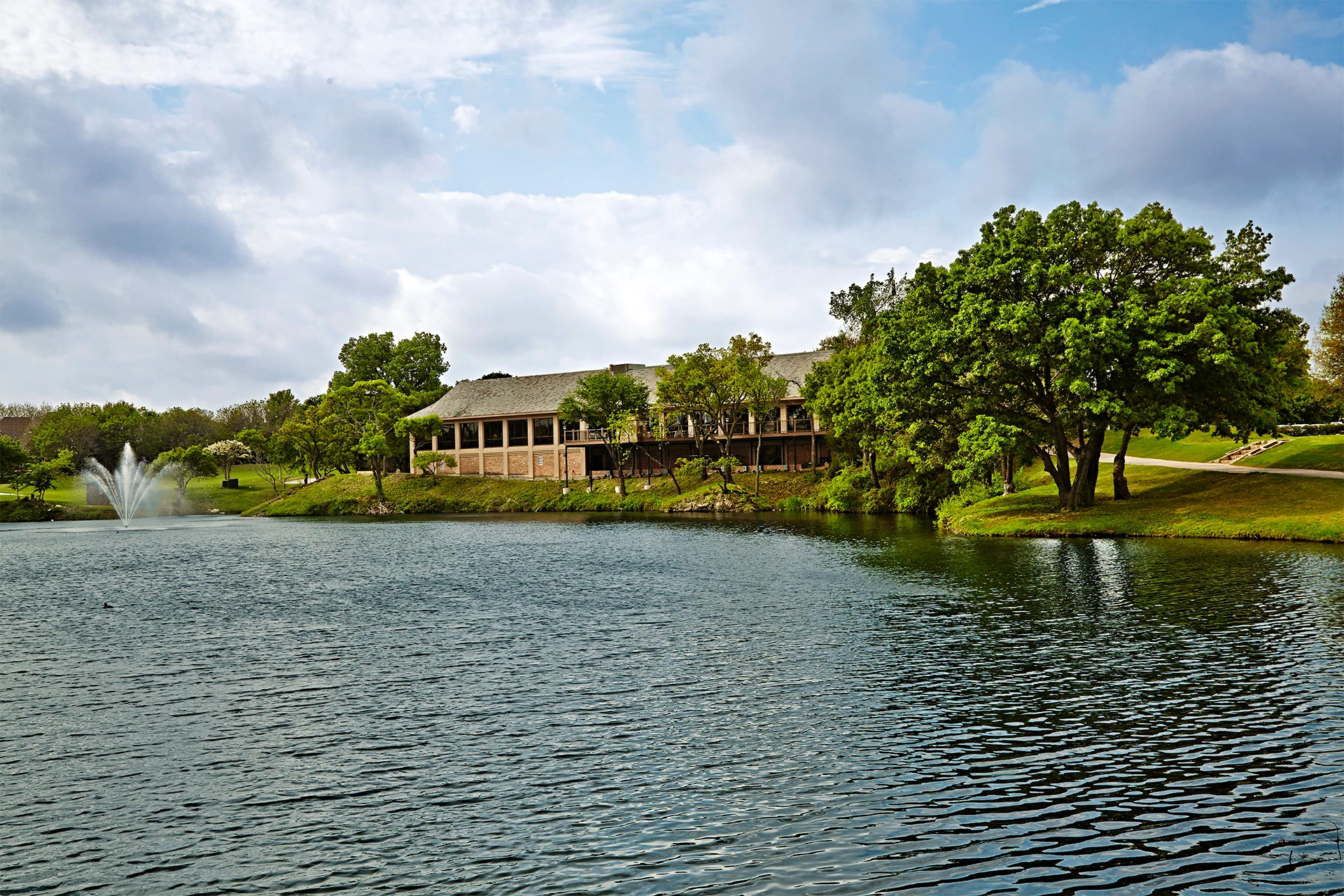 The Creek Clubhouse
The Creek, located in North Dallas, is tradition at its best, offering unparalleled service to its members since 1968. The 18 hole course takes full advantage of the natural terrain as it winds through rolling tree lined fairways and tranquil streams of the White Rock Creek. All minutes from North Dallas, the Creek provides a retreat for both business and family outings alike. The Creek offers an atmosphere for snacks and light dining, as well as a more formal setting for those special occasions. Whether you are interested in golf, tennis, swim, or a workout enthusiast, the Creek provides something for your entire family-at a convenient location. In addition, Prestonwood also offers a plethora of social and dining events for all ages.
The Hills Clubhouse
The Hills, is located just minutes away in Plano, and provides a more contemporary country club lifestyle. Nestled in the middle of the Hills of Prestonwood, the Hills course meanders its way through the rolling hills and natural foliage. Dining is available in either the casual 19th hole, or the newly renovated Dining Room. In addition, many enjoy the new outside deck, appointed with a fireplace for dining and cocktails.
Both Clubhouses
Named one of the Best Country Clubs in DFW and Most Improved Club (Avid Golfer, 2016), and named for Best Value (Avid Golfer, 2017), The Clubs of Prestonwood is your perfect home away from home. Both the Creek and the Hills courses are designed to complement your golf experience. Using existing terrain, Bermuda tiff fairways, beautifully sculpted Penncross Bentgrass greens, and careful placement of sand traps ensures the courses challenging characteristics. The 18-hole championship course at the Creek was originally designed by Ralph Plummer and renovated in 1986. Conversely, the 18-hole championship course at the Hills was designed by Dave Bennett and is marked by rolling hills, crystal waterscapes and lush natural foliage.
Regardless of which course you select, any golfer would enjoy the opportunity to test their skills on either of our challenging courses. Each presents challenges to Members and guests, and presents a great venue for you to hone your golf skills.