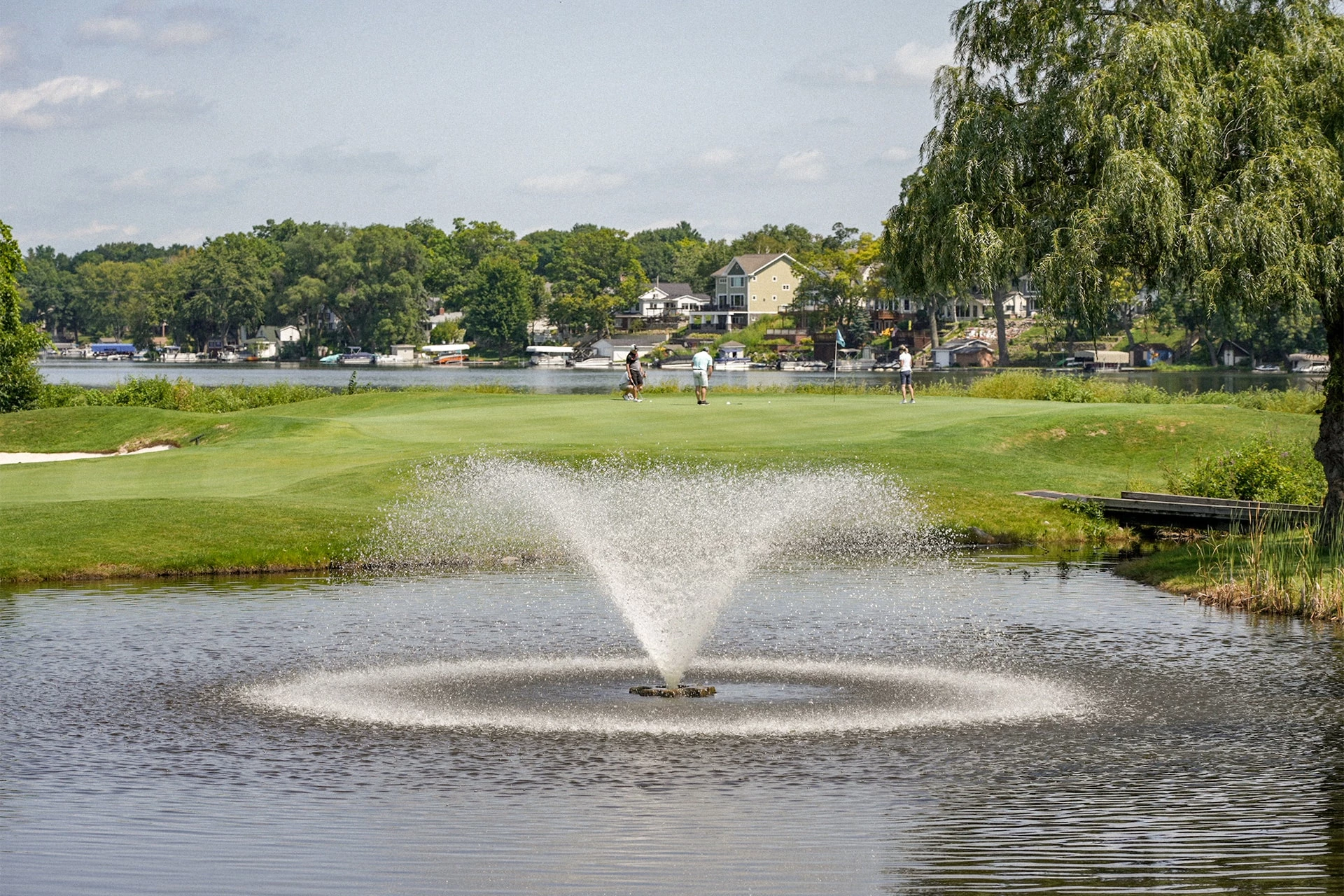 Golf at Oak Pointe
At Oak Pointe, Members can choose from two spectacular courses designed to beckon golfers of all skill levels.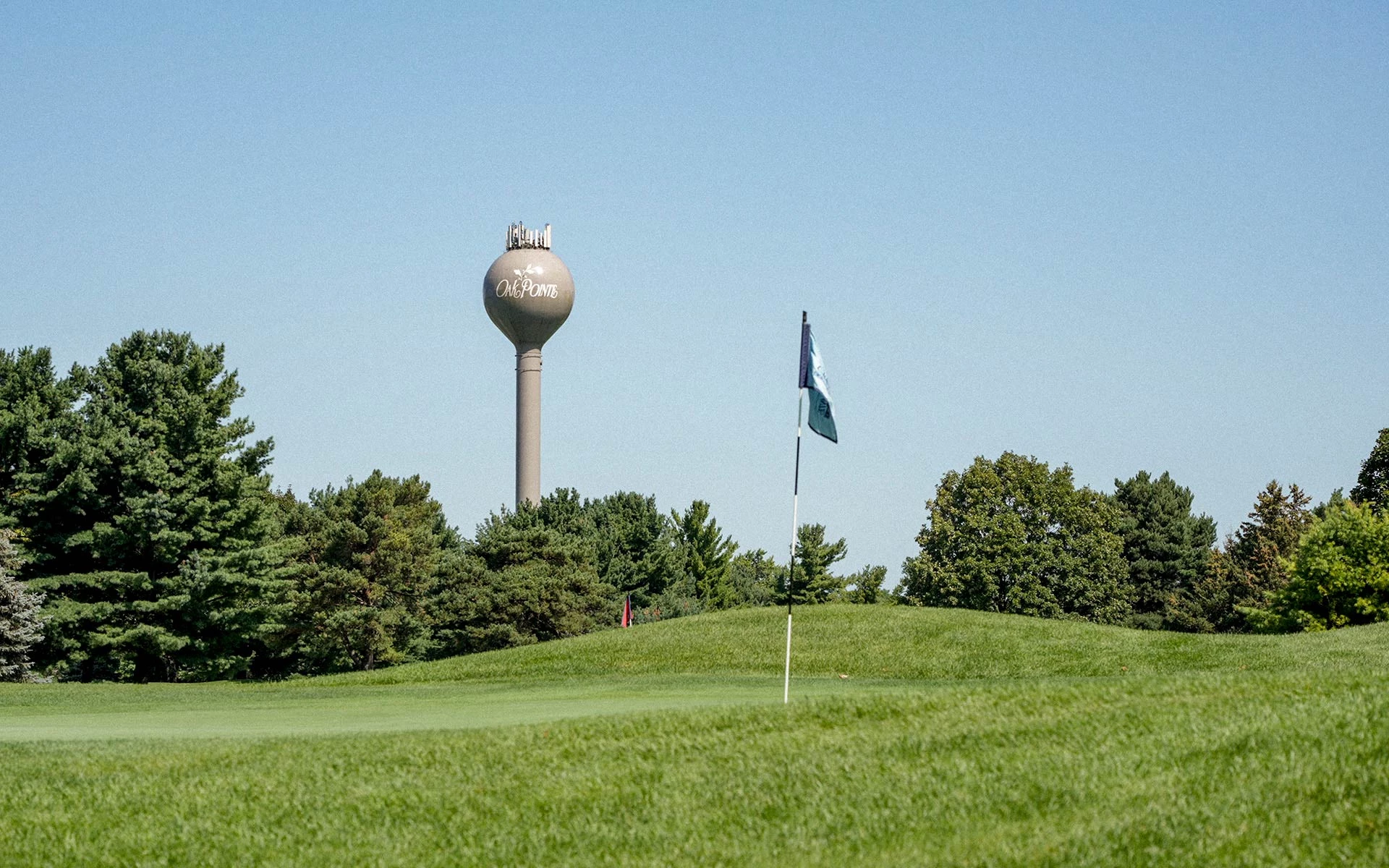 Holes: 18 | Par: 71 | Rating: 71.7 | Slope: 136 | Yardage: 6447
The Championship Course
Renowned designer Jerry Matthews masterfully used the existing terrain to create a fun and enjoyable golf course. The Championship course features rolling hills, narrow fairways, and strategically placed bunkers, demanding accuracy from golfers of all skill levels. However, the variety of tee boxes allows players to choose a level of difficulty that is appropriate for them.
Explore the Championship Course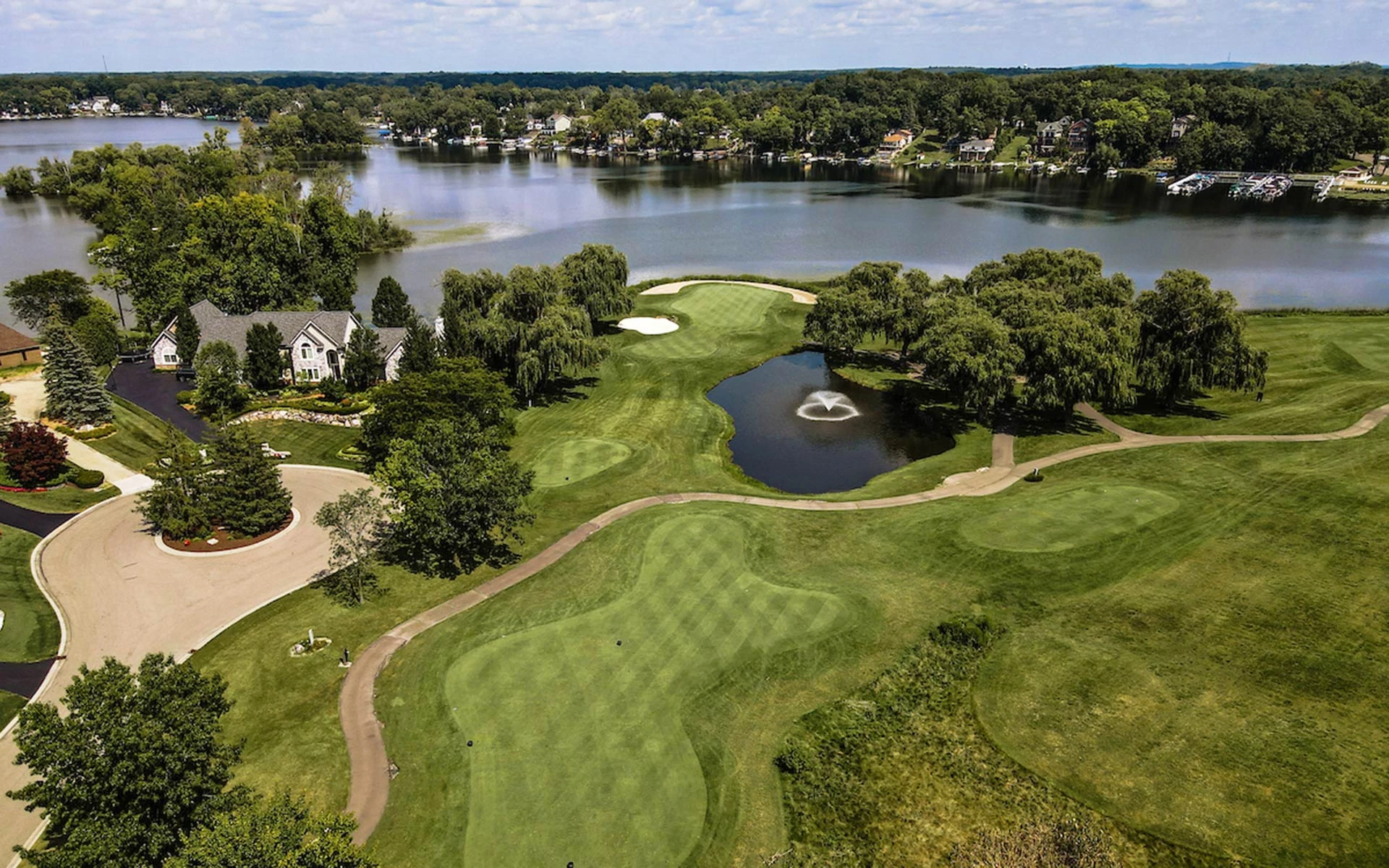 Holes: 18 | Par: 71 | Rating: 73.1 | Slope: 148 | Yardage: 6593
The Honors Course
The Honors Course was designed by world-renowned golf course architect Arthur Hills and is planned to provide golfers of all skill levels with an endless variety of shot-making situations. While long drives are not required, accuracy is rewarded, and strategic thinking is key. The scenic layout leads players through natural terrain, lakes, and wetlands along tree-lined fairways, culminating in the final two holes on Crooked Lake. The challenging greens test any golfer's short game, and the stunning views of Crooked Lake on the last two holes make the course an unforgettable experience.
Explore the Honors Course
Coaching & Club Fitting
Improve your golf game at Oak Pointe Country Club, with personalized coaching and club fitting programs tailored to meet the needs of all golfers. Our expert instructors offer fun and supportive group lessons, or individual instruction to help you take your game to the next level. Beginner adults can learn the game quickly and easily with our Game On program, while junior golfers of all ages and skill levels can improve their game with a variety of programs designed just for them. The Oak Pointe Learning Center boasts the state-of-the-art TrackMan V4 Simulator, a game-changer for refining your skills. This advanced technology isn't confined indoors—it extends to our outdoor practice area, enhancing lessons, club fittings, and measuring distances with precision. Elevate your golf experience at Oak Pointe.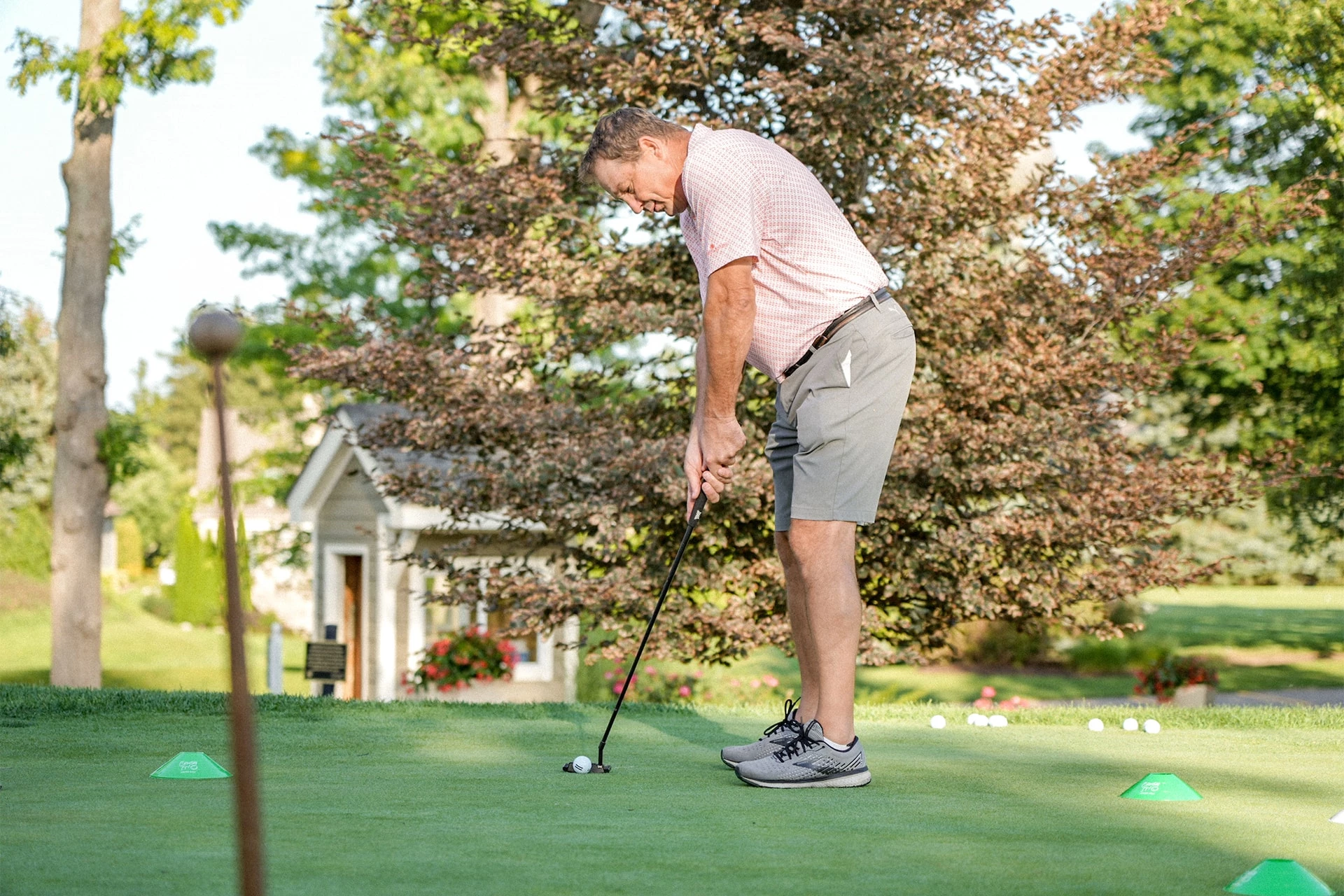 Host Your Tournaments & Outings In Brighton
Entertain your colleagues with a golf outing, put together a tournament for fun, coordinate your corporate golf outing, host your charity's fundraising tournament, play golf after your next meeting and more. The possibilities are endless. From our excellent golf courses to the presentation of the food, service and elegant atmosphere, Oak Pointe Country Club is the perfect location for your next golf outing. Our commitment is to provide first-class planning, quality cuisine and service to make your event memorable.