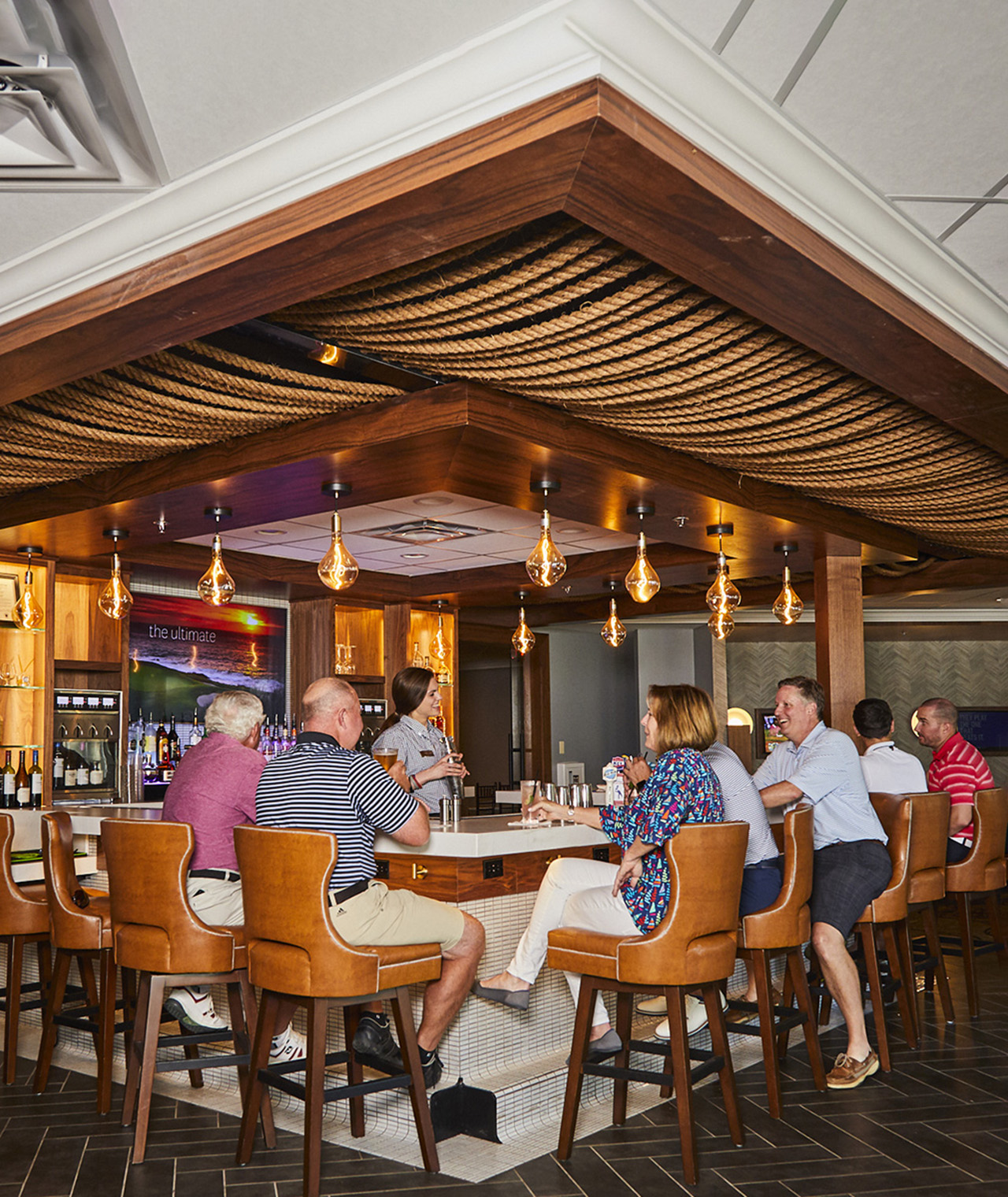 Membership Categories
Full Golf
Unlimited access to all Golf, Tennis, Dining, Fitness, and Swimming facilities at the Club.
Associate Golf
Unlimited access to all Tennis, Dining, Fitness, Swimming and Driving Range facilities at the Club. Golf access is limited to Sunday through Thursday afternoon.
Sport
Unlimited access to all Tennis, Dining, Fitness, and Swimming facilities at the Club.
Social
Unlimited access to all Dining, Fitness, and Swimming facilities at the Club.
Norbeck is a special place for us because it feels like home, it's like our own real life version of "Cheers". The team is relentlessly creative, and genuine. Whether hosting friends on the golf course, spending an afternoon at the pool with the kids, or having a datenight at Headwaters, we are greeted with warm smiles and excellent service.
Brian and Megan Murphy
My husband and I love everything about Norbeck Country Club. The golf course is impressive, as are the indoor and outdoor tennis courts. The dining service is wonderful, both in terms of quality of food and quality of service. The club offers a variety of events and activities for all, including children, families and adults to ensure all remain engaged with the club and one another. All staff are professional, friendly and responsive. Members feel valued and respected. We particularly like the reciprocity benefits of our ONE membership. They provide a great value for the money.
Nanci Banks
Our golf experience has exceeded expectations. We enjoy participating in a range of Club events beyond golf. The July 4th celebration is a wonderful family and Norbeck community event. Also, we have enjoyed various wine tasting and other special club events; and take advantage of the gym facilities.
John and Claudia Craig
Tee up in D.C.
Golf
With its gently rolling fairways and small greens, Norbeck's 18-hole championship golf course is one of the most beautiful and challenging courses in the Washington, D.C., metropolitan area.
Raise A Glass
Dining
Our talented chefs have handcrafted a dining program which offers a range of experiences, from fine-dining affairs to casual weeknight family dinners.
Perfect Your Serve
Tennis
Nine outdoor Har-Tru courts and three indoor courts, plus year-round activities and programming for all skill levels.
Reach Your Goals
Fitness
State-of-the-art facilities, group classes and personal training to help you meet and exceed your goals.
Swimming
Want to take a dip at Norbeck? Members can enjoy a variety of swimming options in our aquatics facility, including lap lanes, a children's area and a kiddie pool for our youngest Members.