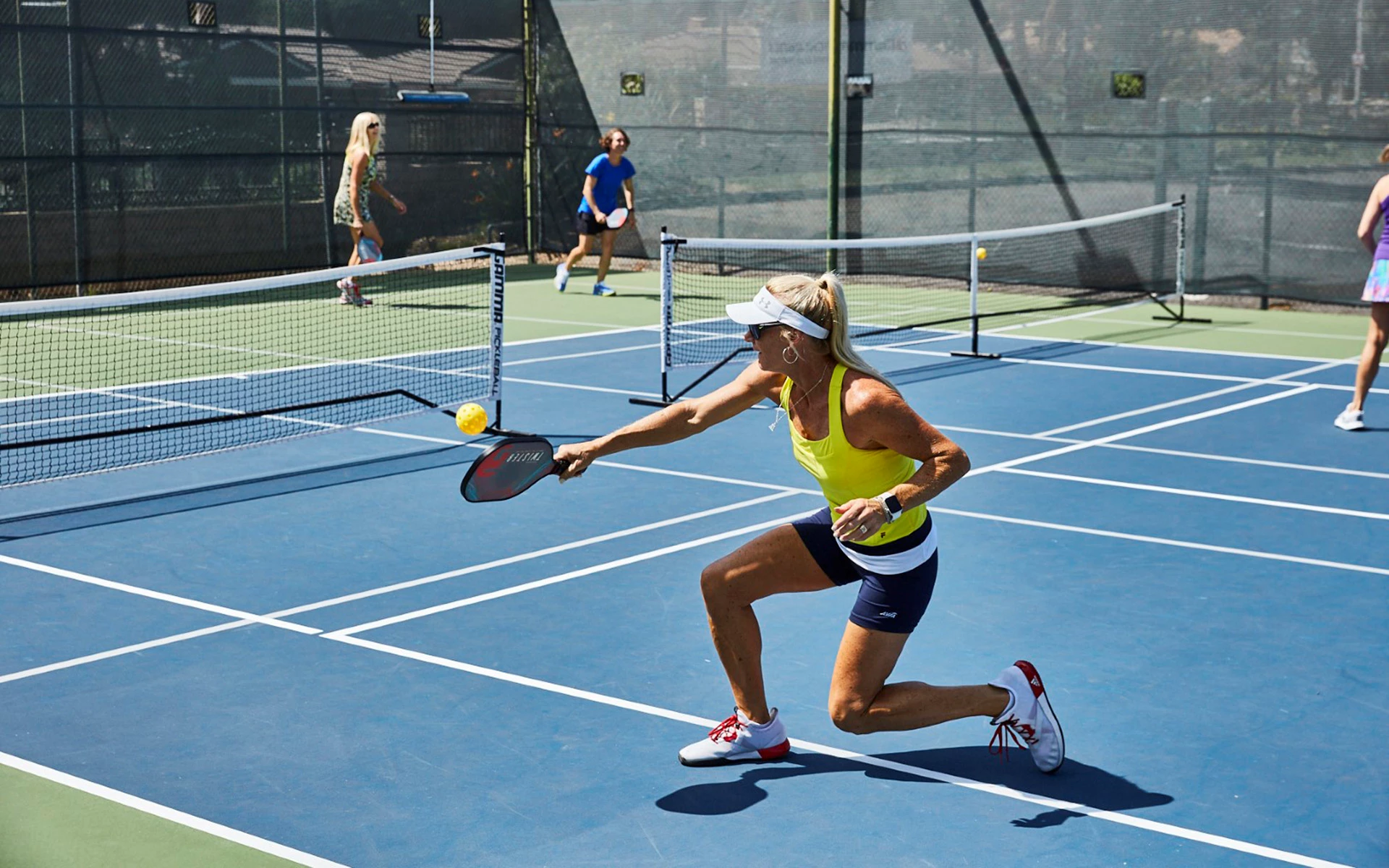 Pickleball - it's kind of a big dill!
Pickleball is the fastest-growing sport in America. It was created by combining features of ping pong and tennis and is played on a court one-fourth the size of a tennis court with a paddle and a plastic pickleball. This smaller court size has made the sport attractive to all ages and all levels. Pickleball promotes camaraderie, physical fitness, and lifestyle.
Need to brush up on your game or learn how to play pickleball? Our certified instructors are available to help with private and group lessons. We also offer social and competitive events for pickleball enthusiasts.