Jack's Golf Lounge at Nicklaus Golf Club
Introducing the new golf and social hub with great food, craft drinks and simulated golf games. Play a wide range of virtual games as you enjoy great food, cocktails and brews! Discover hours of year-round fun in Jack's Golf Lounge, where you can host parties, events and more.
Golf skills not required – designed to be fun for everyone!
Family Program
Throughout the summer, Nicklaus Golf Club hosts Couples Golf once a month, leading up to our Couples Club Championship, and Couples Glow Ball in the fall.
Women's Program
Nicklaus Golf Club has an established Ladies' Golf Association that plays every Wednesday and Thursday. The 9-hole division plays at 5:30pm on Wednesday evenings, and the 18-hole division plays Thursday mornings between 8:30am and 9:20am. There are formal and informal guest days, WGAKC play days, a Four Ball tournament, and a Ladies Member-Guest and Member-Member tournament each season.
During the summer we host a Ladybugs golf clinic, designed for beginning lady golfers. This series is conducted on Wednesday nights from 6:00pm to 7:00pm, following one basic of golf each lesson. This is a great way to ease your way into golf in a low-pressure environment with other beginners!
Designed in 2021 by our assistant golf professionals is Ladies Crush It, a monthly series for lady golfers that want to home in on their short game and other specific areas of their game. This one-on-one class style is ideal for intermediate/advanced ladies who want to lower their handicap!
Men's Program
The calendar of men's events play throughout the season. Men's League 9-hole division plays each Thursday evening at 5:30pm. This weekly ritual is designed to help golfers unwind midweek and to meet new people in a relaxed golf environment. In addition, we host men's guest days, a Four Ball tournament, Bigley intermural matches, and a Men's Member-Guest and Member-Member tournament.
Juniors' Program
Nicklaus Golf Club has a very active junior program. We host PGA Junior League in two 3-month sessions in the spring/summer, and summer/fall. Every Sunday evening at 5:30pm, juniors learn the basics of golf mechanics, etiquette, and good sportsmanship in a variety of formats such as match play and individual stroke play.
Junior Crush It was also introduced in the last year. It is a monthly subscription style clinic that is every Friday evening from 6pm to 7pm.
Winter Programming
With our two Full Swing simulators you don't have to lose your swing over winter break! We have a fun schedule of winter programming, including ladies and men's leagues, 3-day tournaments, Beat the Pro competitions, and are open for regular tee times!
Tournaments
Your leagues provide some of the most exciting golf tournaments around. Here, you'll play challenging rounds, meet fellow Members and, with any luck, win some great prizes.
Golf Instruction
We offer a full range of instruction packages for all players and all ability levels.
Bag Storage
Members enjoy the luxury of professional bag room service, which is included with the annual golf fee. Bag service includes the following:
Storage of clubs in a heated and secured area year-round
Club cleaning after every round
Handling of your golf bag when you play
Identification labels on your golf bag and clubs
Regripping and minor club repair is available upon request
Fittings
Our staff is experienced in club fitting and repairs. We can handle special orders quickly.
Locker Rental
Secure your valuables in men's and ladies' lockers.
Crush It! Juniors Program
Based on principles of the American Development Model (ADM), Nicklaus Golf Club at LionsGate's Crush It! Juniors Program is a game-changing golf development program designed to help your junior golfers develop a deep love for the game and the abilities needed to perform on the course.
Whether new or familiar with the game and for fun or friendly competition, the program provides kids with the tools to engage proactively in life and learn valuable lessons they can use in all areas of their lives, while at the same time enabling them to engage in developmentally appropriate experiences and learning opportunities that connect child and family at every step through a progression pathway.
At the core of Nicklaus Golf Club at LionsGate's Crush It! Program is the development of a "golfer for life" through the motto, "Skills for golf, skills for life" by through:
Confidence
Respect
Understanding
Self-discipline
Hard work
Integrity
Talent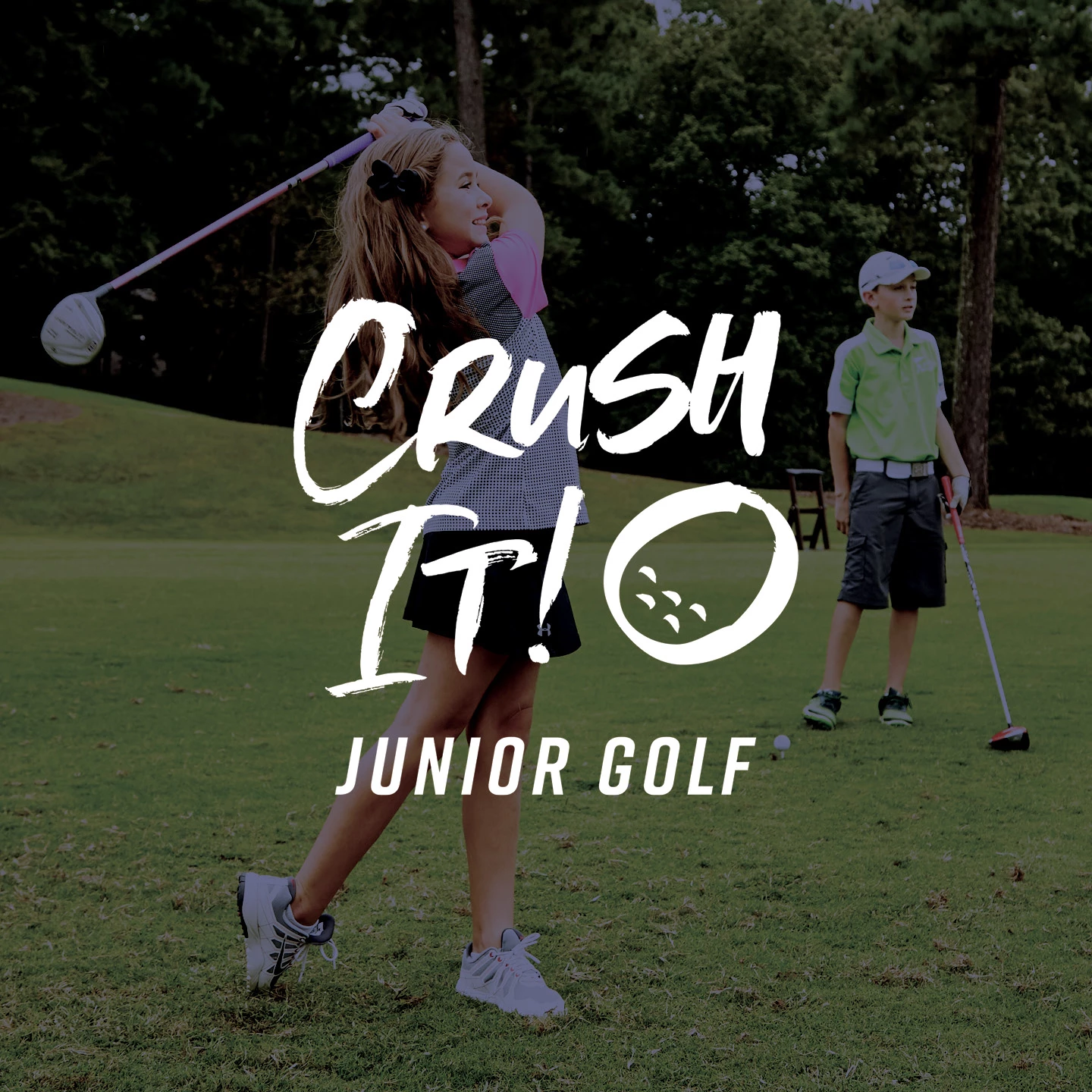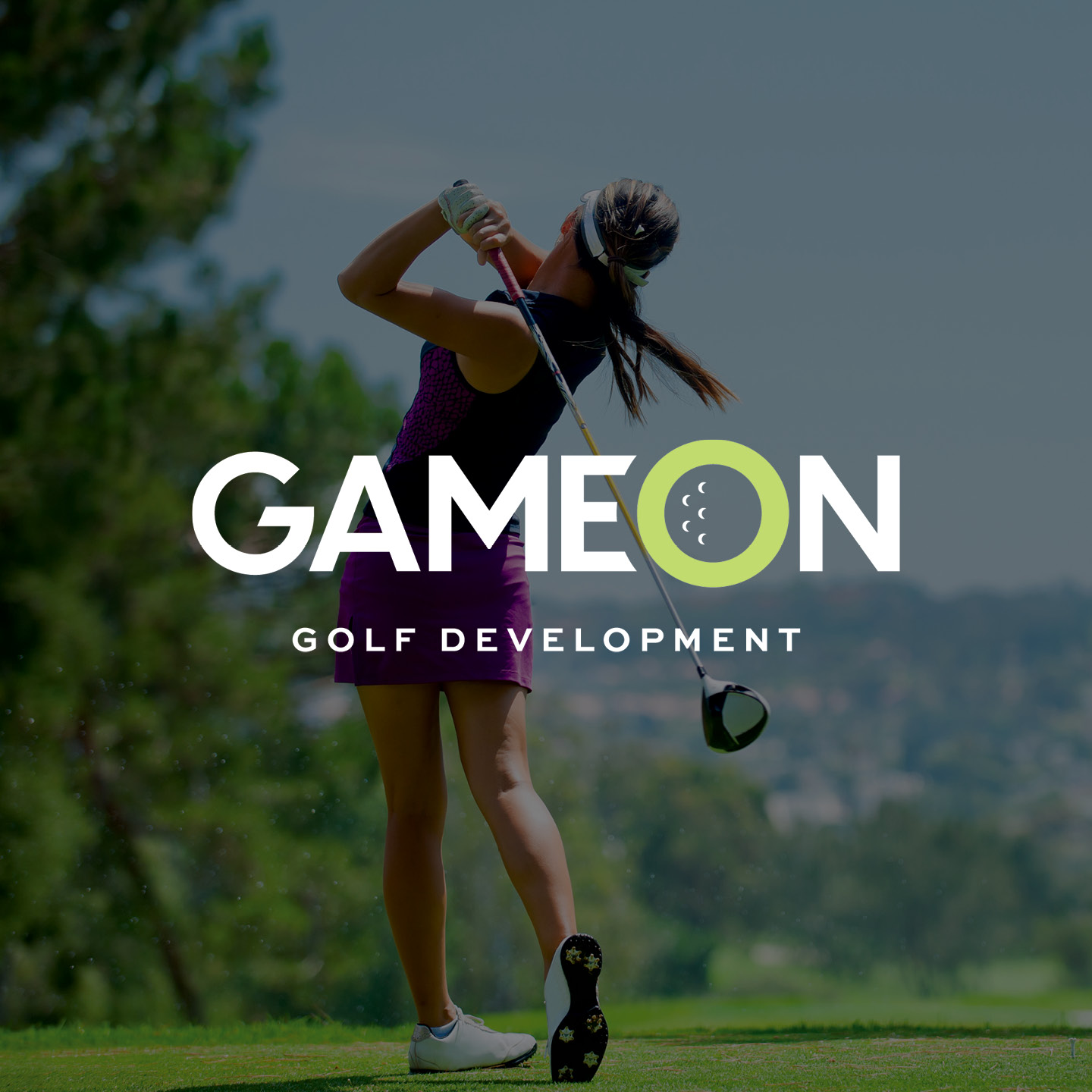 Game On! Program
Whether you're picking up a club for the first time or if you're coming back to the sport after some time off, Nicklaus Golf Club at LionsGate's Game On! Program provides the ideal way for golfers to experience learning the game in an environment and structure that will enable them to build the skills, knowledge and social connections to actively play the game and maximize your Nicklaus Golf Club at LionsGate membership.
Where Game On! differs from other traditional programs is that it does not measure success based on completing a set number of classes. Instead, success is defined when you have achieved the criteria set out within a 3-Level Progression Pathway that ensures you have harnessed the knowledge, experiences and appropriate level of skill to play the golf course. The length of time spent on the program varies between golfer but it's why golf is a journey, not a marathon.
No matter where your golf journey is taking you, Nicklaus Golf Club at LionsGate is excited to welcome you to the sport! From socializing in a friendly and fun environment to focusing on health and wellness, golf has something for everyone and for every family through:
Making New Social Connections
Spending more time with loved ones
Learning a new skill
Healthier lifestyle
An activity great for the entire family