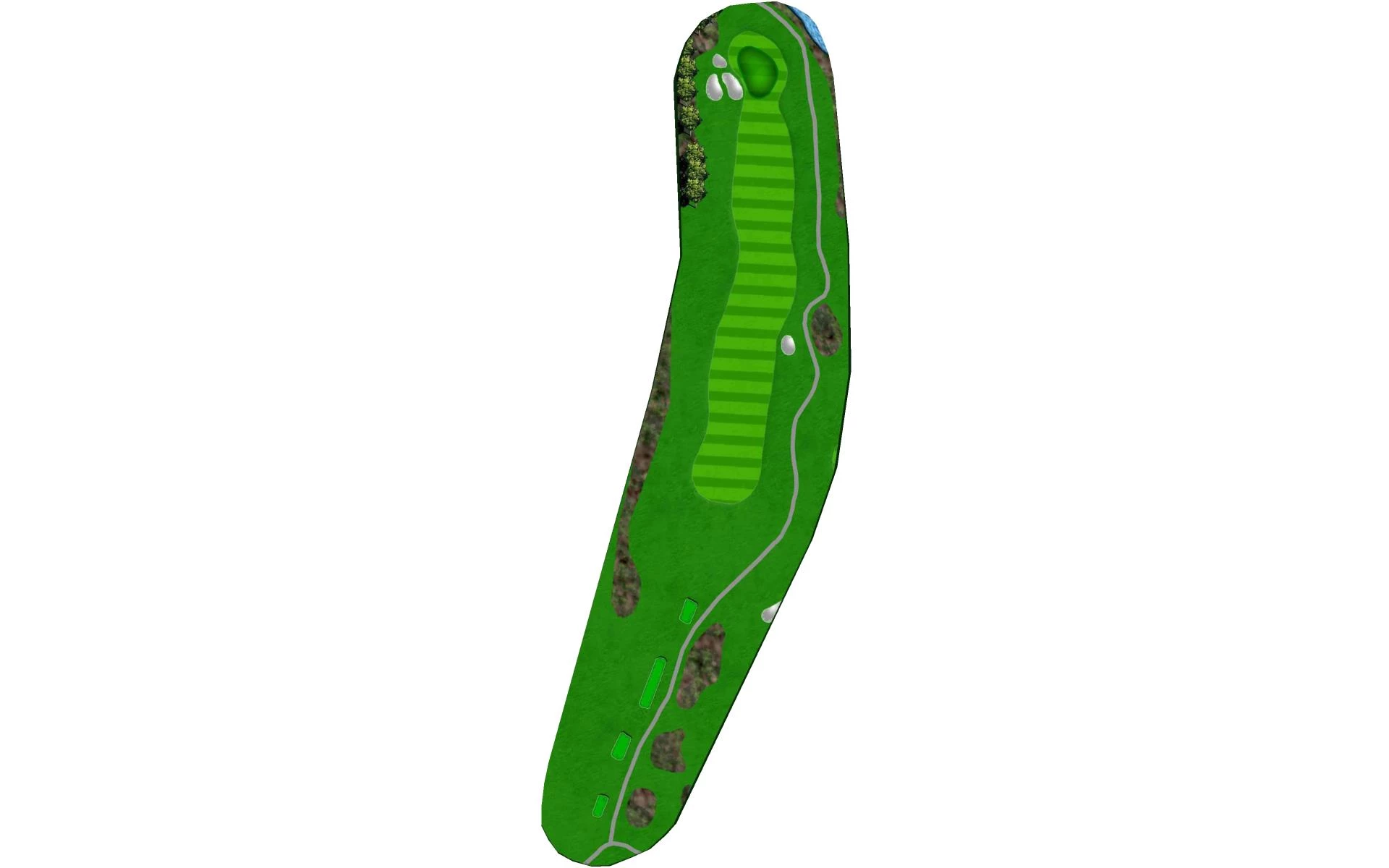 #

1
/
On Ye Go
Par: 4
Yardage by Tee:
VARDON 453
OLD TOM 412
TOMMY ARMOUR 369
WILLIE 355
VARE 323
Pro Tips
Hitting your tee shot left will leave you faced with an adjoining fairway and a blind approach. Your best play is to the right, which opens your approach to the green. Large bunkers guard the left of the green, while the back falls away.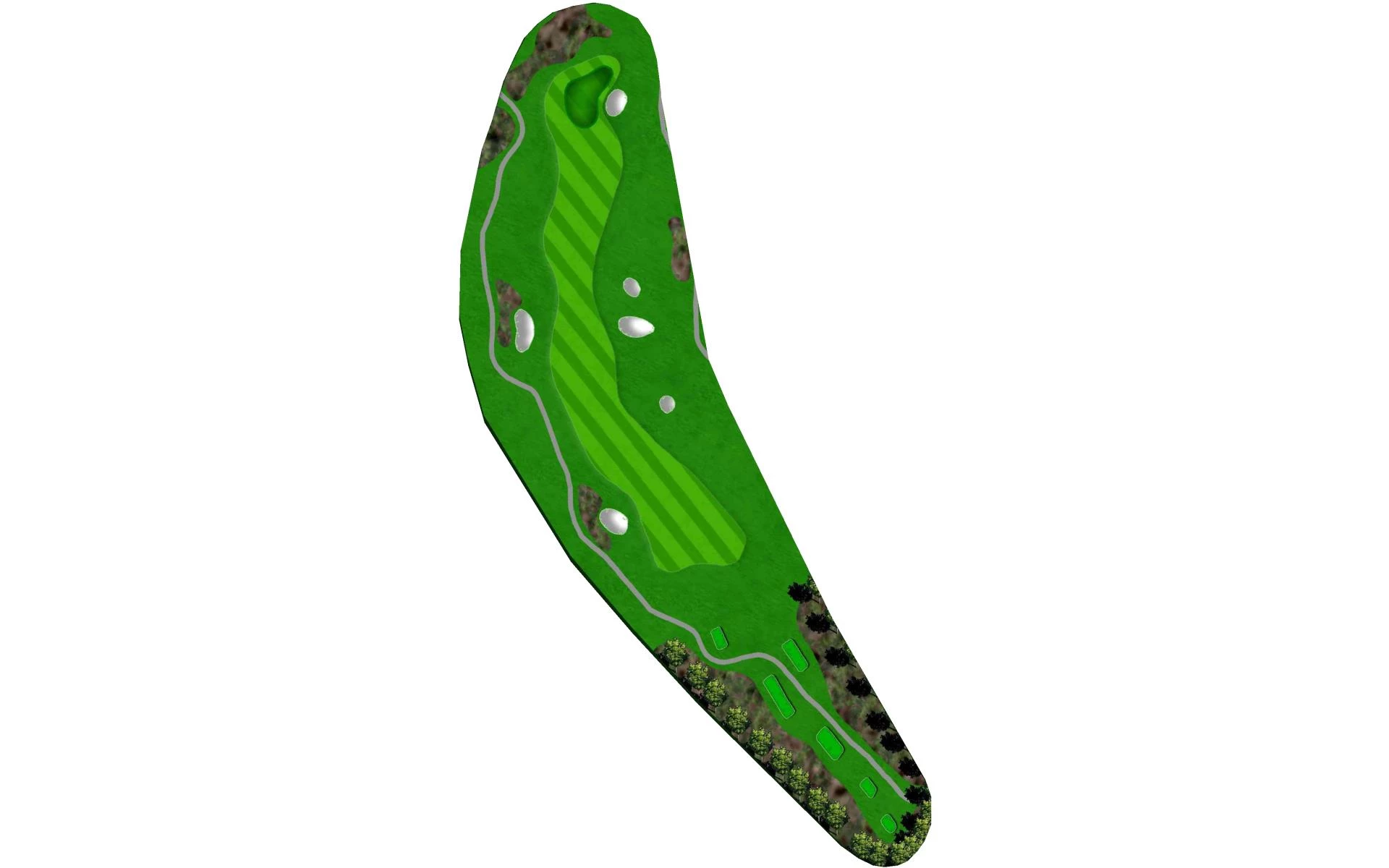 #

2
/
Doon Aroon
Par: 4
Yardage by Tee:
VARDON 417
OLD TOM 381
TOMMY ARMOUR 381
WILLIE 345
VARE 303
Pro Tips
For a dramatic view, be sure to get a look from the back tees. Aim your shot at the far-left bunker, which is a good direction to approach the green. Trust your yardage book on this hole and avoid the large bunker to the right.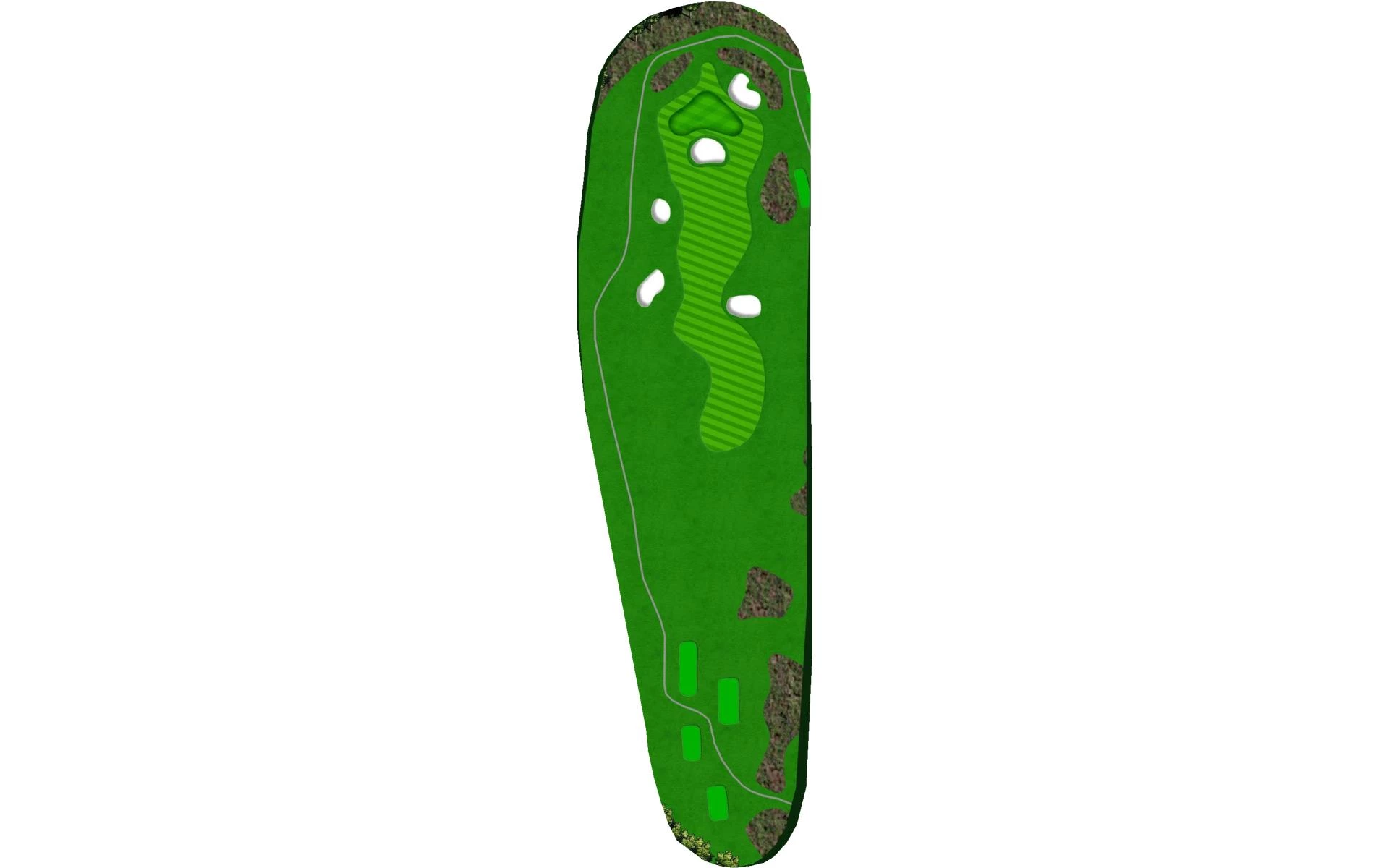 #

3
/
The Highland
Par: 4
Yardage by Tee:
VARDON 331
OLD TOM 294
TOMMY ARMOUR 294
WILLIE 278
VARE 258
Pro Tips
This short Par 4 demands accuracy and a bit of length off the tee. While we suggest an iron, the more adventurous player may be able to reach the green in one. However, a deep bunker and a contoured green may make you think twice.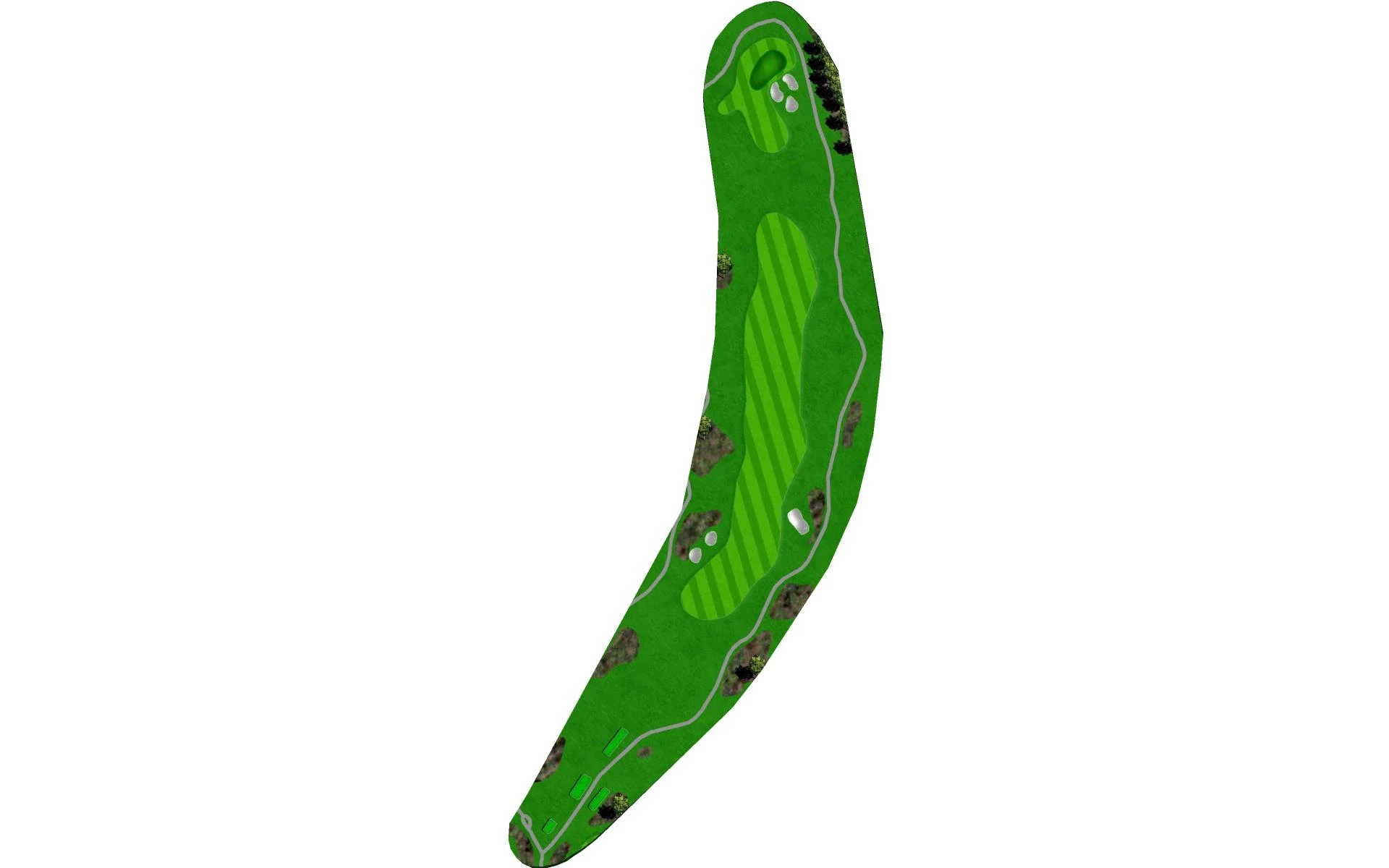 #

4
/
Trey's Two Shot
Par: 5
Yardage by Tee:
VARDON 600
OLD TOM 561
TOMMY ARMOUR 560
WILLIE 560
VARE 520
Pro Tips
This three shot Par 5 requires accuracy off the tee. A well-placed second shot on the left side of the fairway will give you a good look at the green. But beware; anything long of the green will leave you with a full chip back to the pin.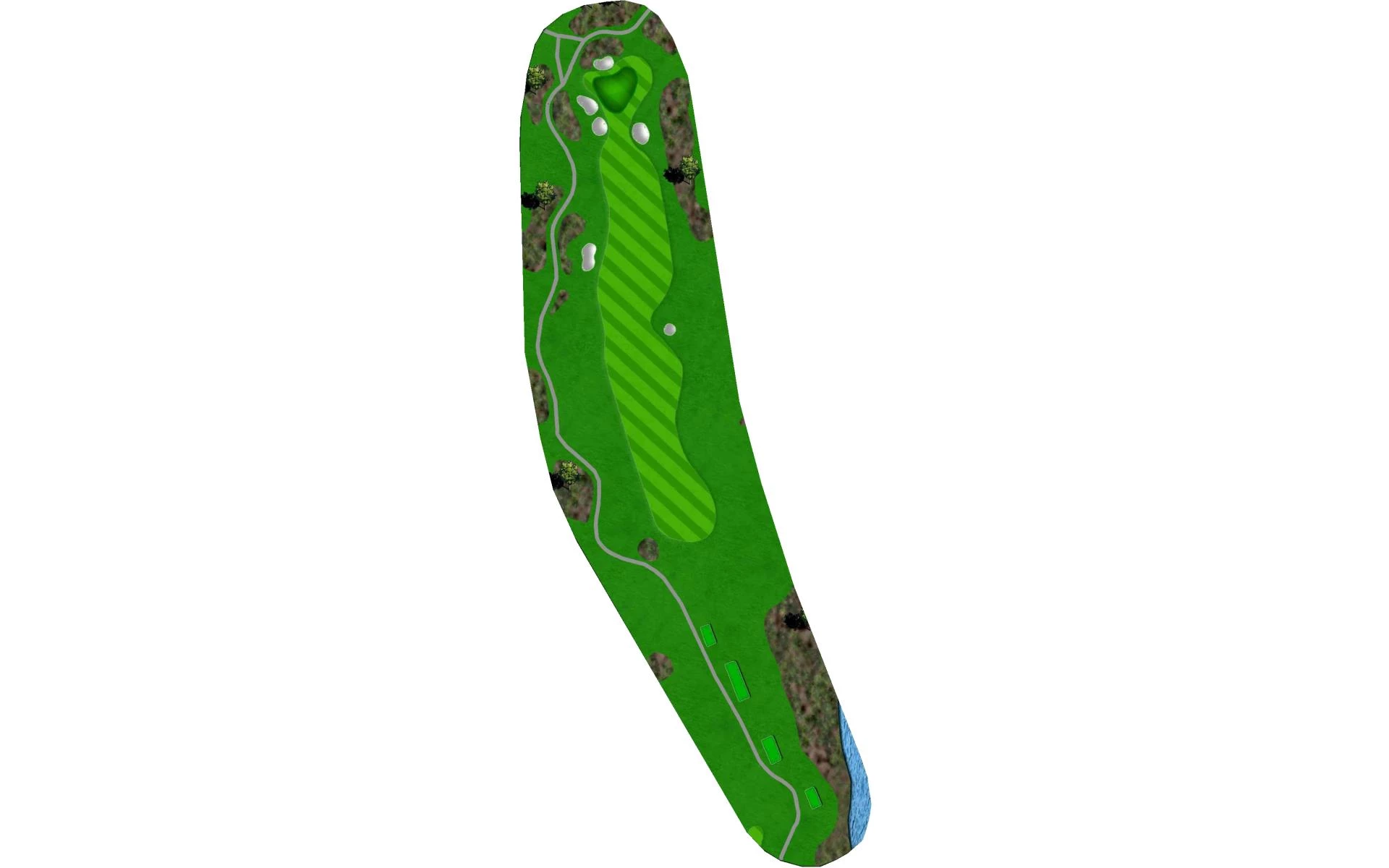 #

5
/
Even's Alley
Par: 4
Yardage by Tee:
VARDON 468
OLD TOM 430
TOMMY ARMOUR 383
WILLIE 383
VARE 350
Pro Tips
This brutal Par 4 may be reachable if you choose to hit a low "speedster" down the right side. Avoid the bunker in the middle and have an open shot to the green. This putting surface can cause troubles, with a terraced roll and a right side that falls away.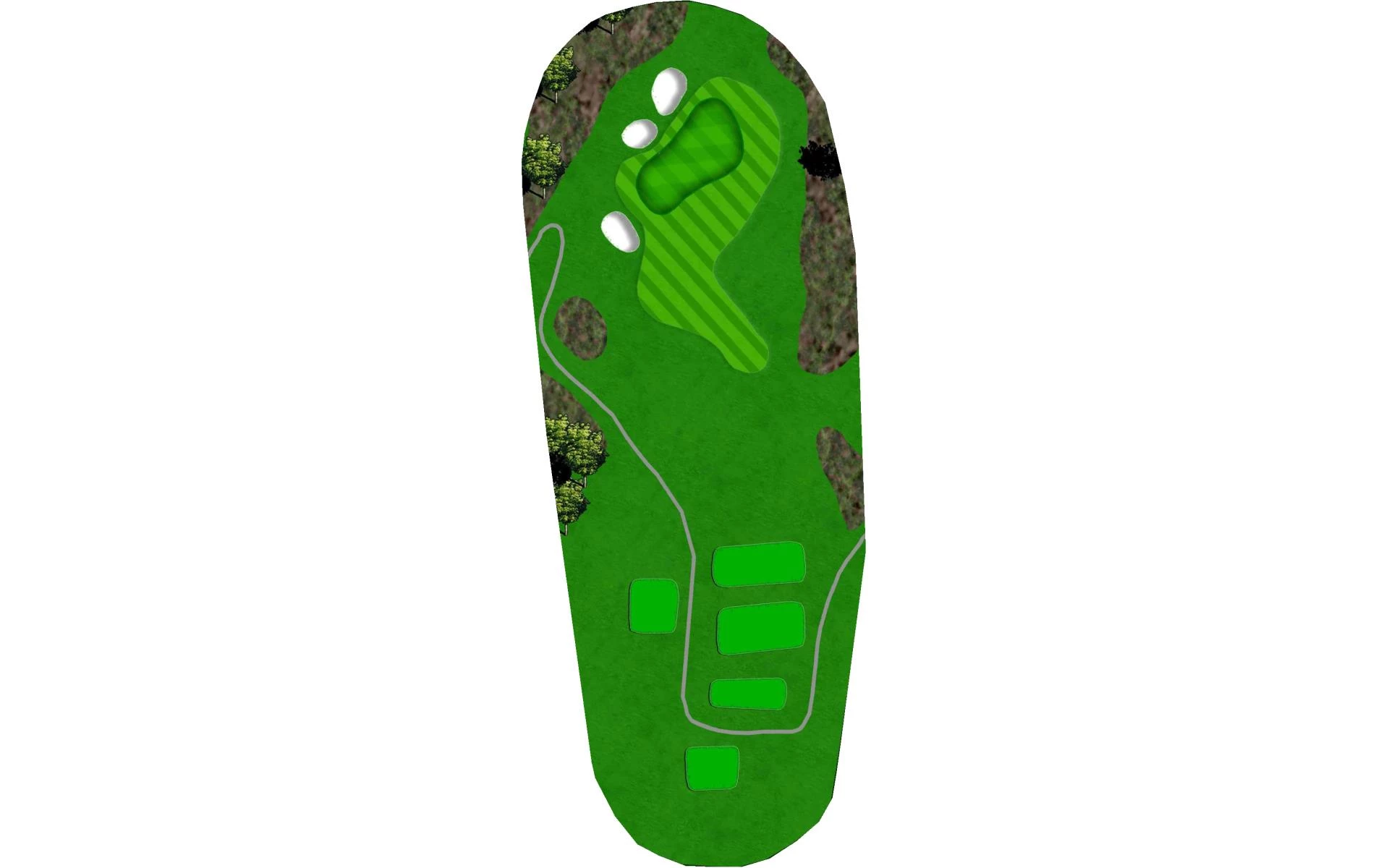 #

6
/
Key Hole
Par: 3
Yardage by Tee:
VARDON 176
OLD TOM 153
TOMMY ARMOUR 153
WILLIE 133
VARE 116
Pro Tips
This is another delightful looking and challenging one-shotter. Avoid the bunkers left and long and play it safe with a shot to the green or the front right chipping area. A challenging putting surface awaits with three distinct pin areas.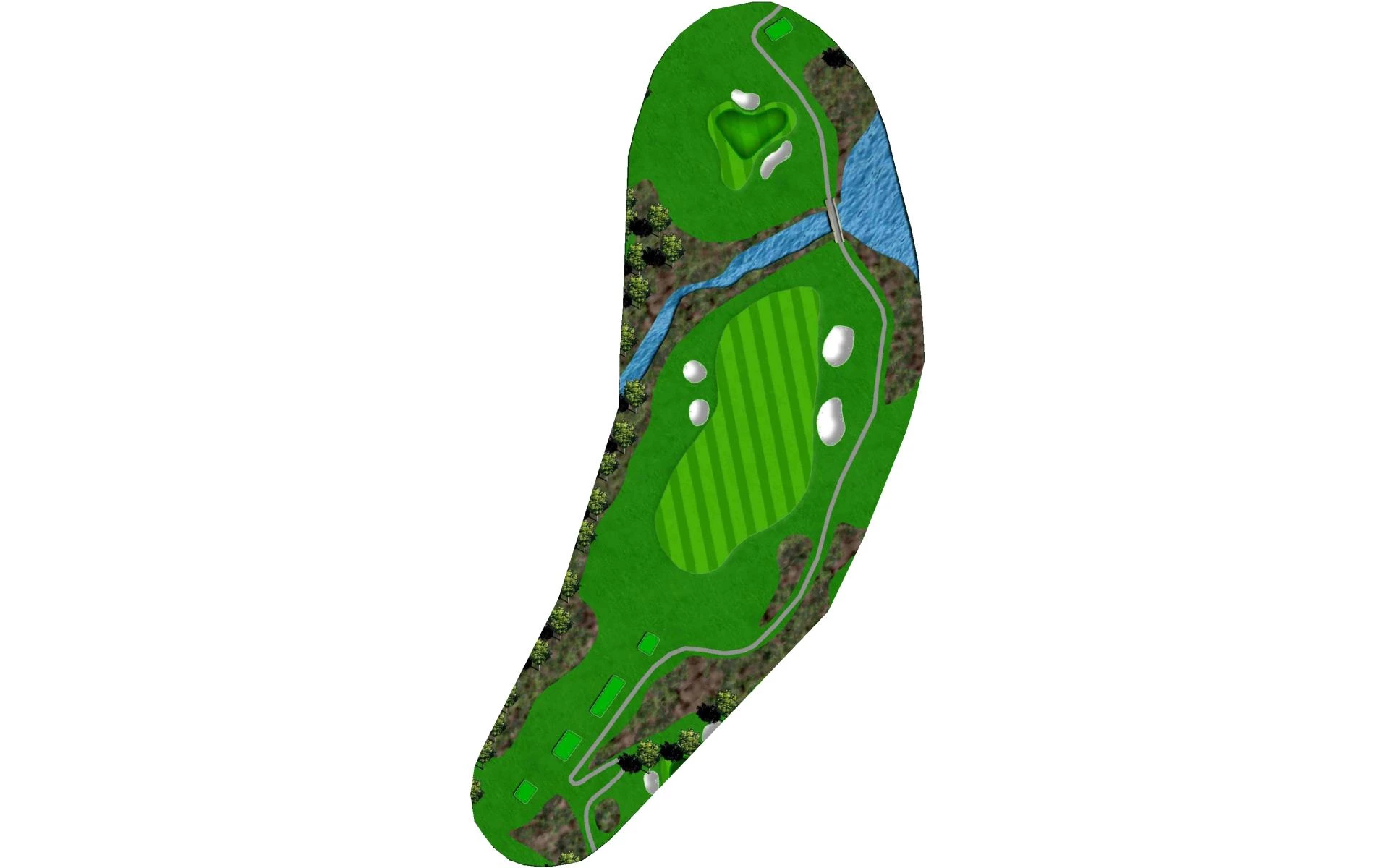 #

7
/
Loch Ness
Par: 4
Yardage by Tee:
VARDON 401
OLD TOM 364
TOMMY ARMOUR 364
WILLIE 331
VARE 295
Pro Tips
Aim at the bridge, avoid the bunkers left and right of the landing area and you will have a great view of this gorgeous green complex. Negotiate the burn on your approach shot or find yourself in the "Loch Ness". A four here is a great score.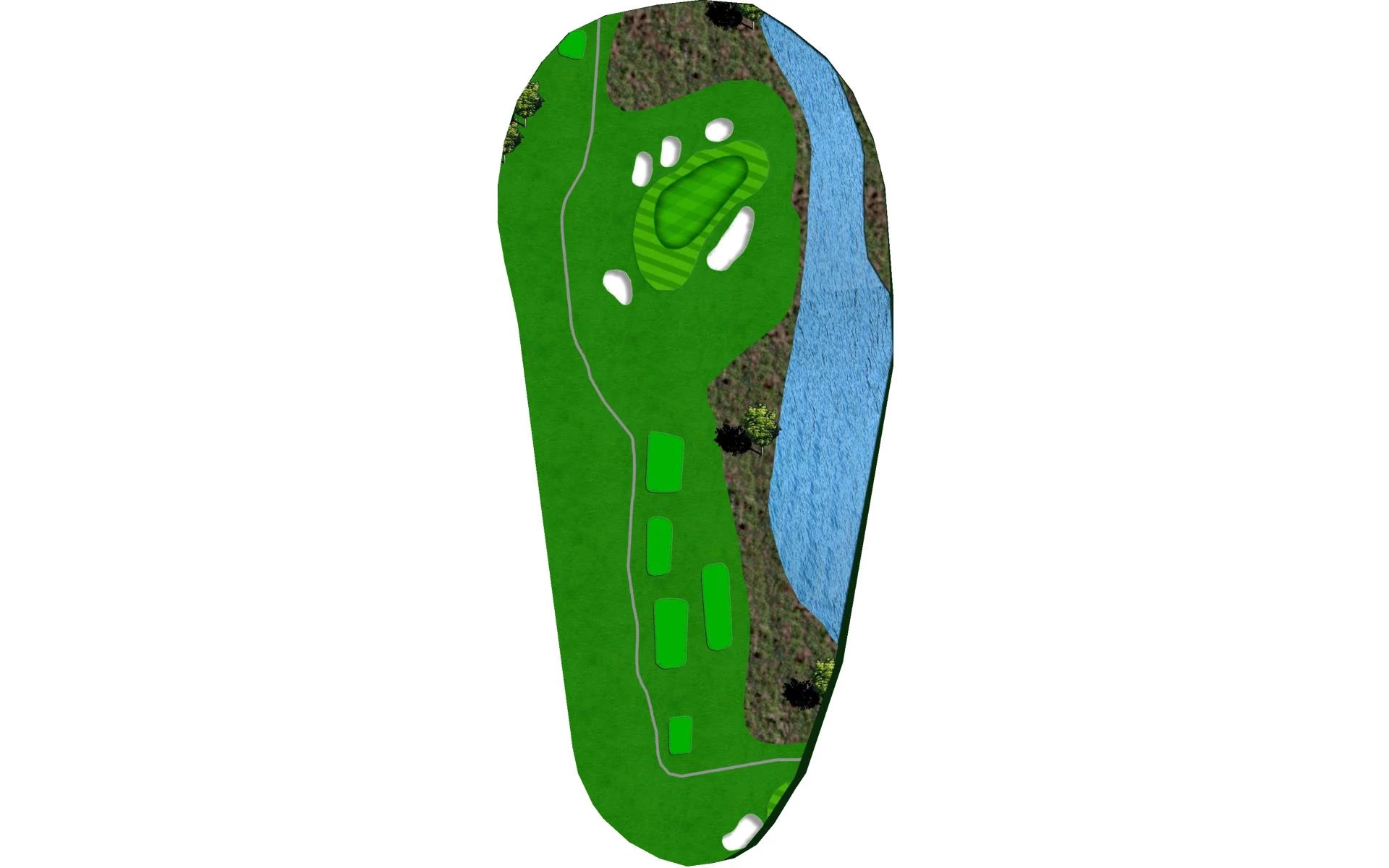 #

8
/
Reverse Redan
Par: 3
Yardage by Tee:
VARDON 192
OLD TOM 152
TOMMY ARMOUR 143
WILLIE 143
VARE 90
Pro Tips
This hole emulates the favorite Redan hole at North Berwick, although it is reversed due to the nature of the site. Any shot to the left side of the green will funnel back into the right, but don't be long or your ball will find one of three bunkers.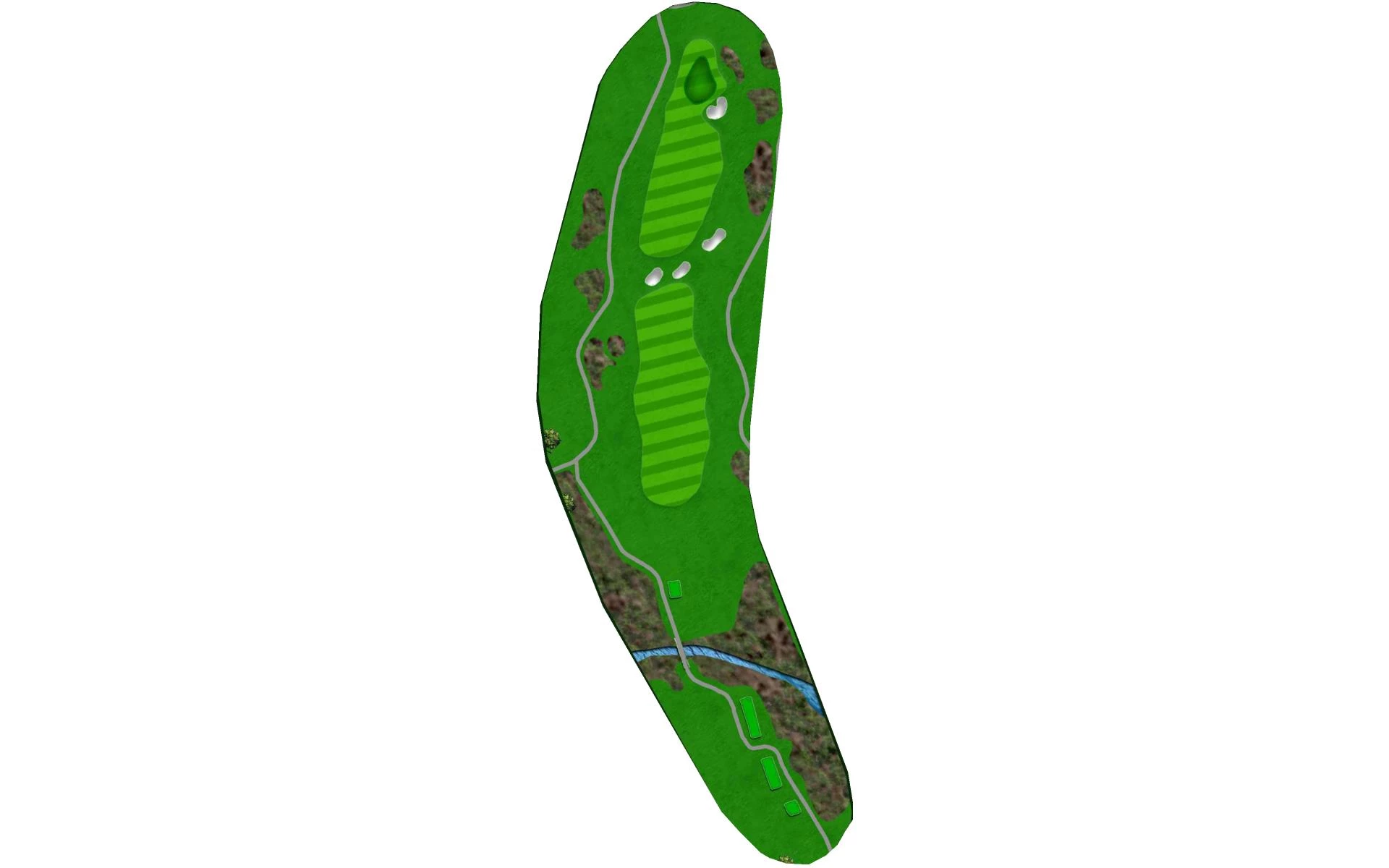 #

9
/
O're the Burn
Par: 5
Yardage by Tee:
VARDON 544
OLD TOM 515
TOMMY ARMOUR 515
WILLIE 473
VARE 371
Pro Tips
This hole can be negotiated in two for a birdie or an eagle try. Generous landing area provides you with the chance to go at this green over three cross-bunkers to the elevated fairway. Avoid the deep bunker to the right of the green and the grass depression on the left.