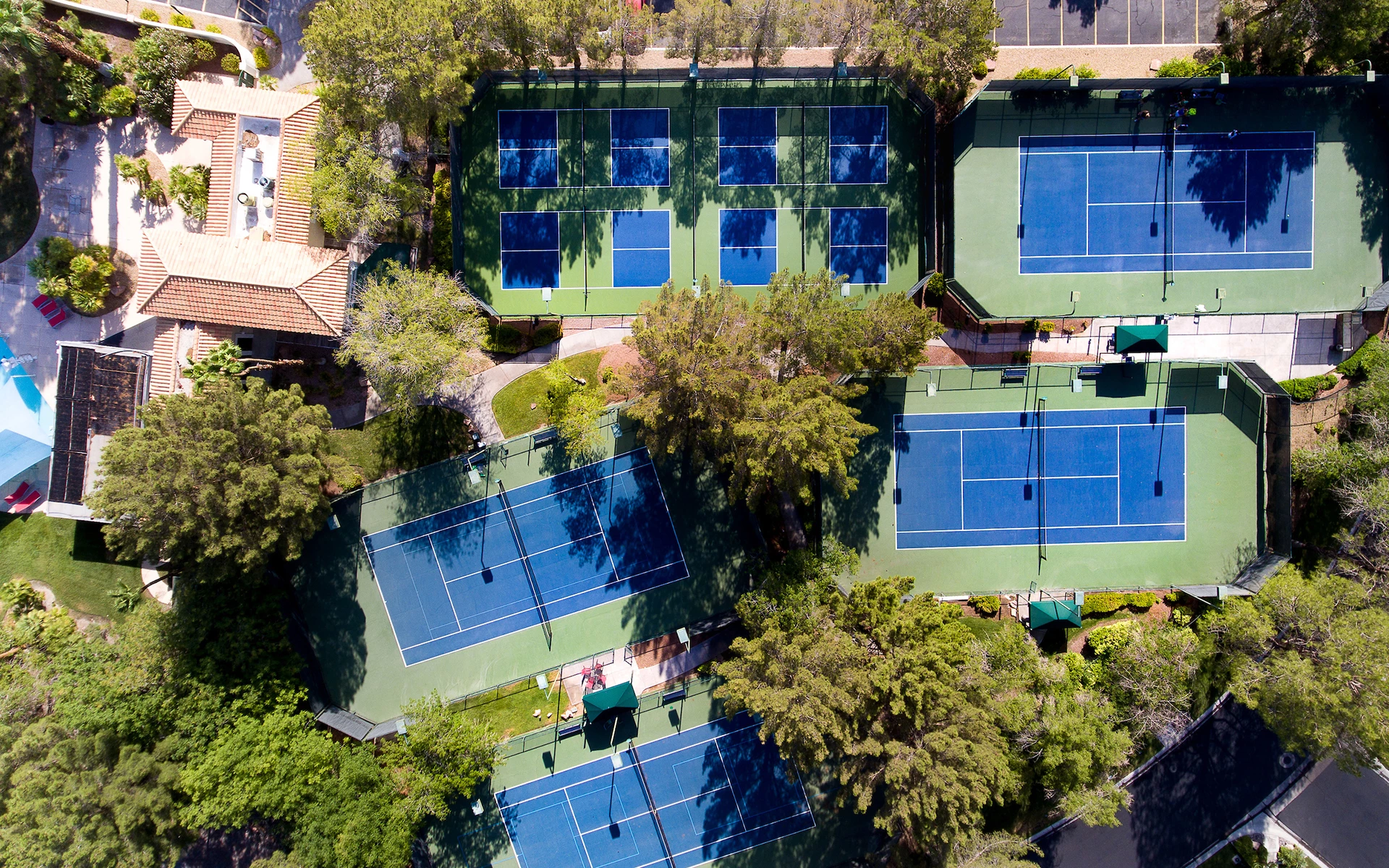 Spectacular Las Vegas Racquet Sports
Our club proudly offers a diverse range of sporting experiences, with four meticulously maintained tennis courts and an exciting addition of four state-of-the-art pickleball courts. Whether you're a seasoned tennis player aiming for the perfect serve or looking to experience the rapidly growing thrill of pickleball, our exceptional facilities cater to players of all levels.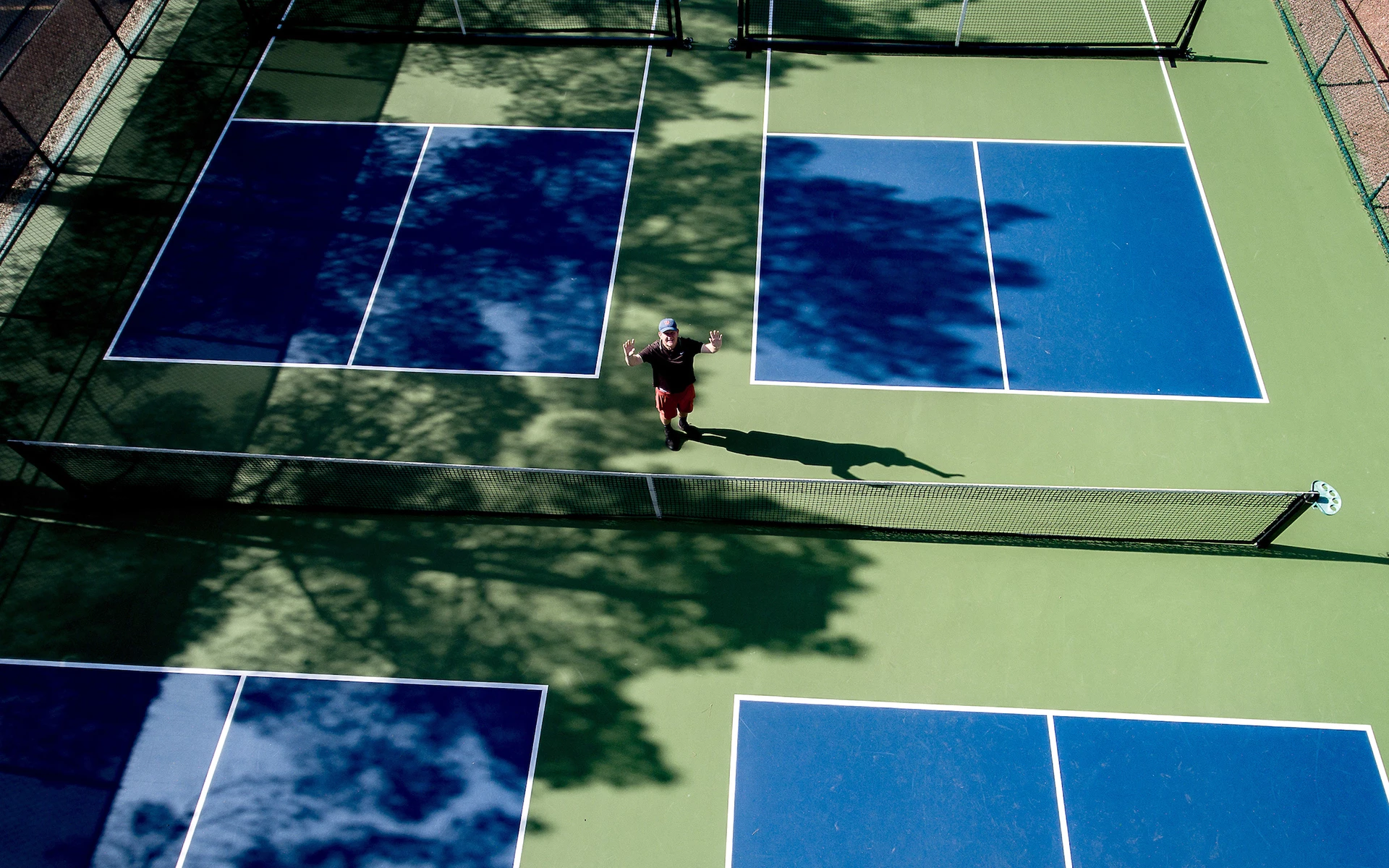 Up for a Game of Pickleball?
We are thrilled to announce the addition of four brand new pickleball courts at Canyon Gate Country Club, bringing even more opportunities for our members to enjoy this fast-paced and engaging sport. If you're new to the game, it combines elements of badminton, table tennis, and tennis.
Pickleball Events
Right Start Pickleball | Tuesdays at 10 a.m.
Open Pickleball Play | Tuesdays at 6 p.m.
Pickleball court reservations can be made through Court Reserve on the Invited App
Leagues
The Club has ongoing junior leagues and adult USTA leagues throughout the year from 2.5-4.5 levels. We also have seniors league, mixed doubles, men's and ladies leagues:
USTA Adult 40 & Over | 65 & Over | USTA Adult 18 & Over | Ladies Spring Weekday | USTA Adult 55 & Over | USTA Mixed Doubles 18 & Over | Tri-Level 18 & Over | ITA Mixed Doubles | USTA Mixed Doubles 40 & Over | Fall Adult | Ladies Fall Weekday | Fall Senior 50 & Over
If you're interested in joining a Tennis League, please contact Canyon Gate Tennis Shop or a Tennis Pro to get rated for League placement. They will also share the name of the Captain(s) for that league and the Captains will instruct you on how to sign up.
League registration deadlines and start dates can be found directly on the USTA Nevada website.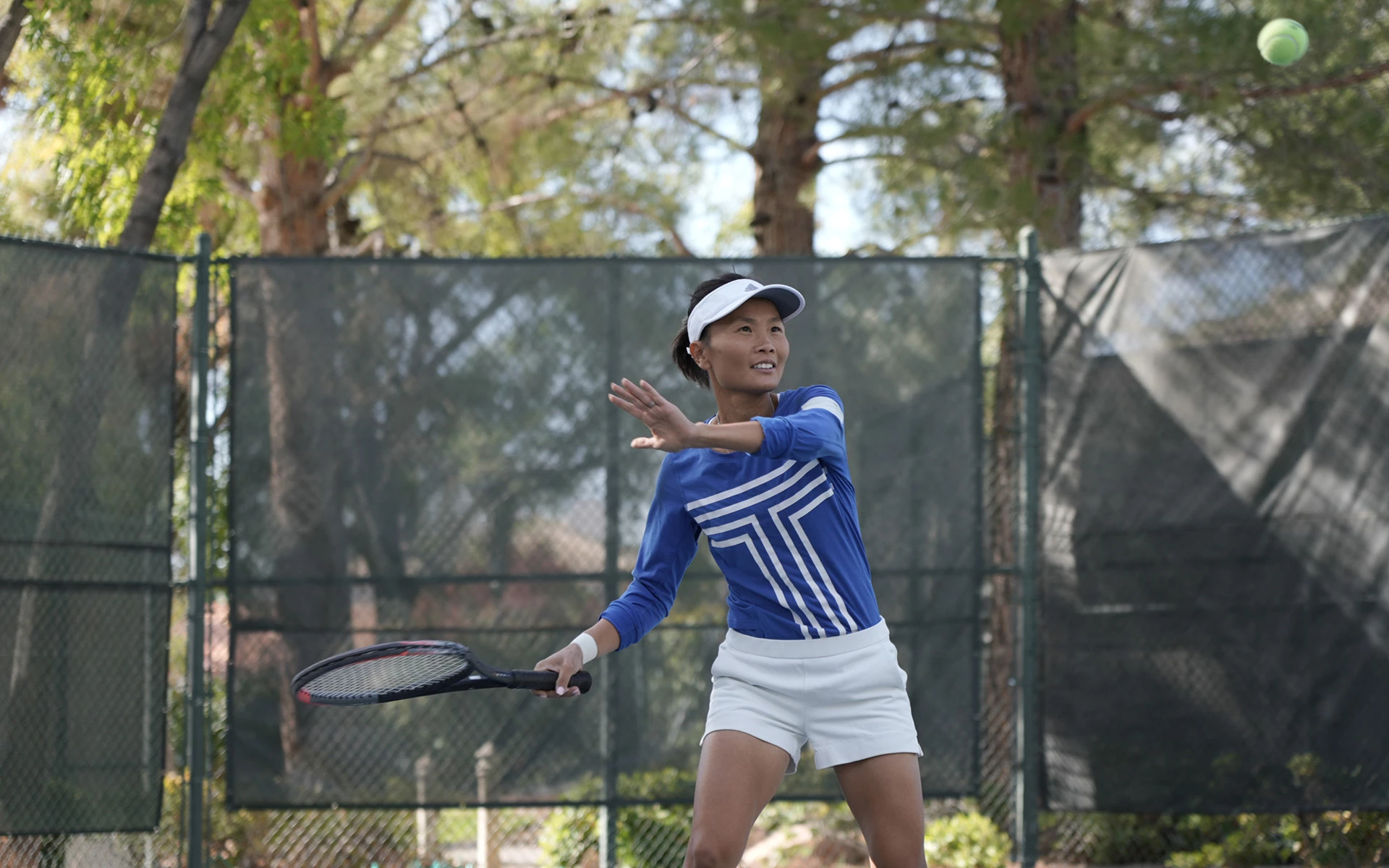 Tennis Programs
Adult Tennis Programs
All LevelsSaturday | 9:00 am – 10:30 am Pro: Nick
3.5 & AboveMonday | 6:30 pm – 8:00 pm Pro: Crombie
Free ClinicFriday | 8:00am – 9:00am Pro: Crombie
Junior Tennis Program
Tiny Aces – Red + Orange BallTuesday, Wednesday, Thursday | 4:00 pm – 5:00 pm Pro: Nick
Challenger – Green + Yellow BallTuesday, Wednesday, Thursday | 5:00 pm – 6:30 pm Pro: Nick
Tiny Tennis – Red BallThursday | 3:15 pm – 4:00 pm Pro: Nick
Services
Lessons: Canyon Gate offers private and group lessons, along with clinics, round-robins and tennis camps
Stringing: The Tennis Pro Shop offers professional stringing. No appointment is necessary. Contact the Tennis Pro Shop for pricing.
Demo Rackets: Demo rackets are provided free of charge by request to Members and non-Members accompanied by a Member.
Court Reservations
We use Court Reserve for online court bookings through the Invited App
Court reservations are accepted up to two weeks in advance
A Canyon Gate Member must make court reservations
The names of all players are required for a court reservation
Maximum court reservation time is 90 minutes
Courts must be claimed within 10 minutes of the reservation time or the court will be made available to walk-on players
To ensure court availability, the Tennis Staff prefers reservations be made during shop hours
No back-to-back reservations will be accepted
Guest Policy
A Canyon Gate Member must make court reservations
Guest fees are $10 per day. There are no guest fees for children under the age of 12
Members are required to register guests with the Tennis Shop when a court reservation is made
Members are responsible for guest fees
Members are responsible to inform guests about Canyon Gate's dress code and proper tennis etiquette