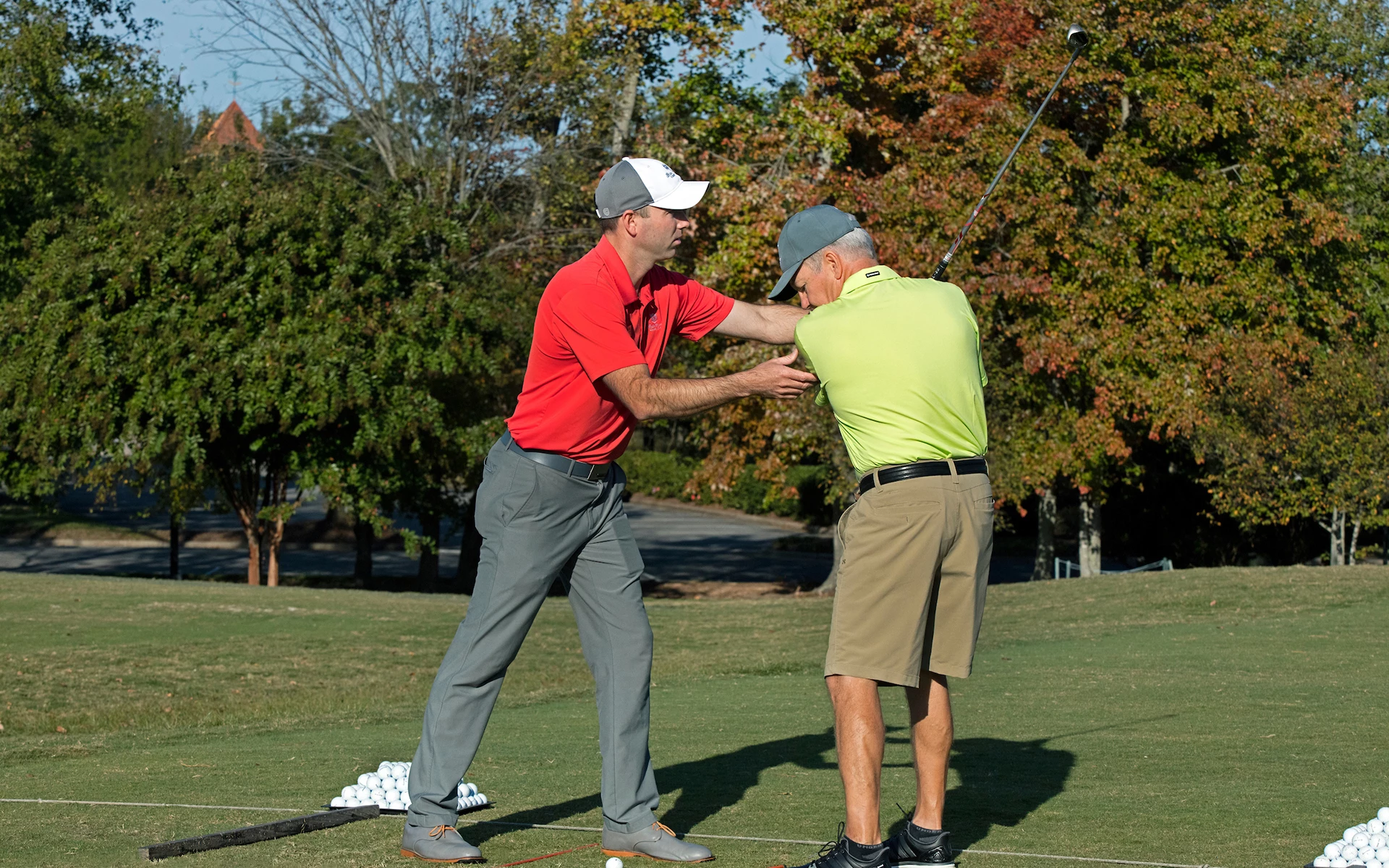 Golf Instruction
Private Lessons
PGA Head Golf Professional: $100 per hour
Assistant Golf Professional: $80 per hour
Player Development Assistant: $80 per hour
PGA Player Development Professional: Adults $125 per hour & $75 per half hour | Juniors $100 per hour & $50 per half hour
3-D Motion Evaluation (90 minutes): $250 per evaluation
Golf Programming
Junior Crush It available spring through fall
Ladies', Senior Men's, and Men's clinic schedules vary monthly
For more information, contact Matt at matt.roberts@clubcorp.com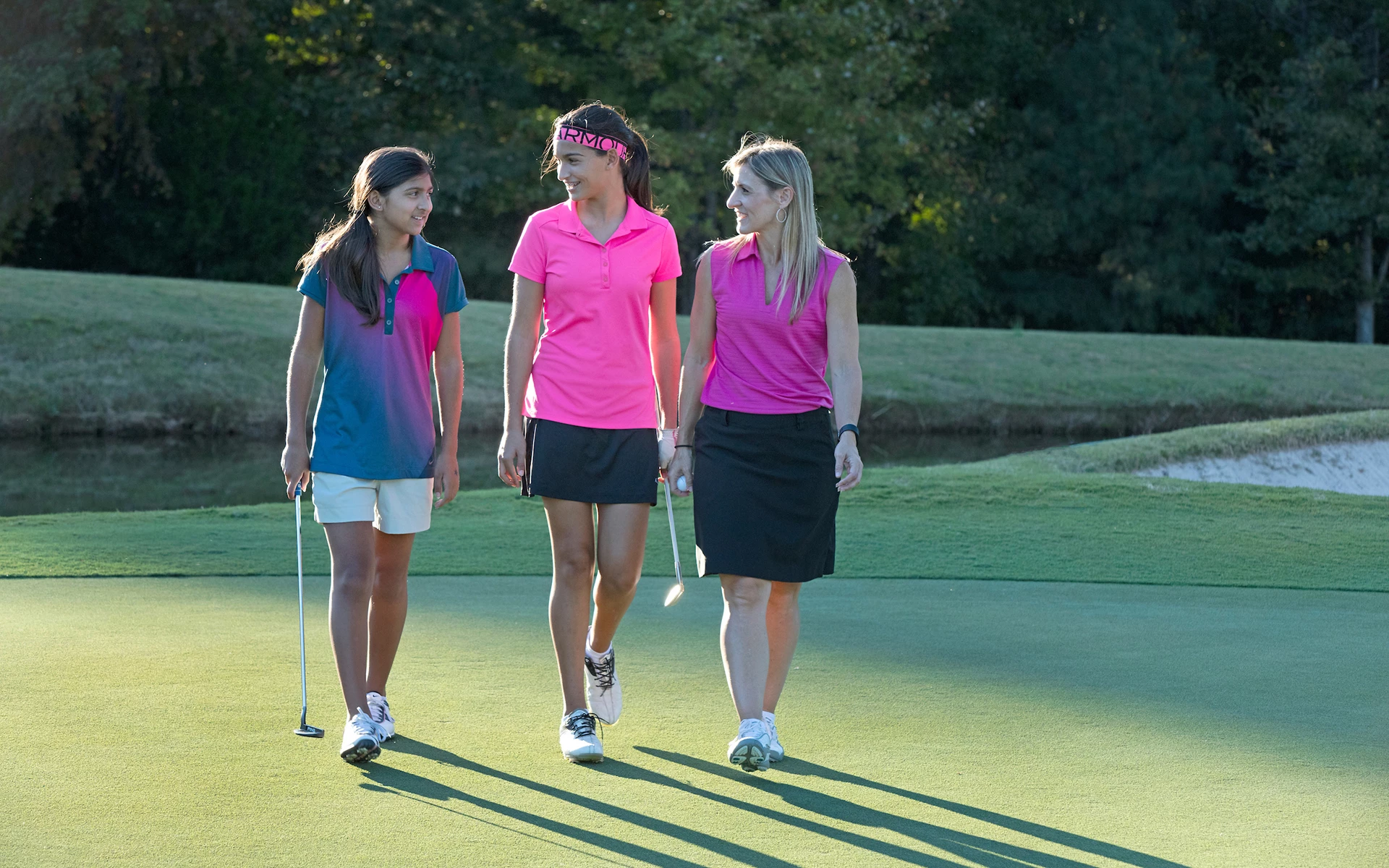 Etiquette & Attire
Etiquette
The rules of golf etiquette are formatted for several important reasons. Many of them relate to the safety of golfers, many relate to pace of play, which helps keep the game enjoyable, and others relate to maintaining the quality of the golf course.
Fill your divots. Always fill your divots with the sand mix provided for you. If sand is not readily available, use your shoe to scuff in the edges of the divot.
Repair your ball mark. After arriving on the green, repair your ball mark. Without holding up play, repair other ball marks if time allows.
Always rake bunkers when you are finished. After leaving a bunker please place the rakes inside the bunker.
Attire
Clubhouse
Shirts with collars and shoes must be worn at all times in the clubhouse. Denim is allowed in Deke's Grille, but not upstairs in the Member Dining Room or Governor's Lounge. Hats and/or caps should only be worn with the bill facing forward.
Golf Course
All Members and their guests must adhere to the Club's dress code when using the practice facilities or while playing on the course.
Acceptable men's attire: shirts w/ collars (includes mocks) and sleeves, slacks and golf shorts up to 4-inches above the knee.
Unacceptable men's attire: tank tops, t-shirts, fishnet tops, cut-offs, jams, sweat/wind pants, jeans of any color, bathing suits, gym shorts, tennis shorts or other athletic shorts more than 4- inches above the knee.
Acceptable women's attire: dresses, skirts, slacks and golf shorts up to 4-inches above the knee.
Unacceptable women's attire: halter tops, tank tops, fishnet tops, cut-offs, bathing suits, sweat/wind pants and jeans of any color.
Juniors
Juniors must adhere to the same dress code as adults! Children under the age of 12 must be accompanied by an adult at all times while in the clubhouse. Children under the age of 3 are not allowed on the golf course or practice facilities at any time.
Crush It! Juniors Program
Based on principles of the American Development Model (ADM), Brier Creek Country Club's Crush It! Juniors Program is a game-changing golf development program designed to help your junior golfers develop a deep love for the game and the abilities needed to perform on the course.
Whether new or familiar with the game and for fun or friendly competition, the program provides kids with the tools to engage proactively in life and learn valuable lessons they can use in all areas of their lives, while at the same time enabling them to engage in developmentally appropriate experiences and learning opportunities that connect child and family at every step through a progression pathway.
At the core of Brier Creek Country Club's Crush It! Program is the development of a "golfer for life" through the motto, "Skills for golf, skills for life" by through:
Confidence
Respect
Understanding
Self-discipline
Hard work
Integrity
Talent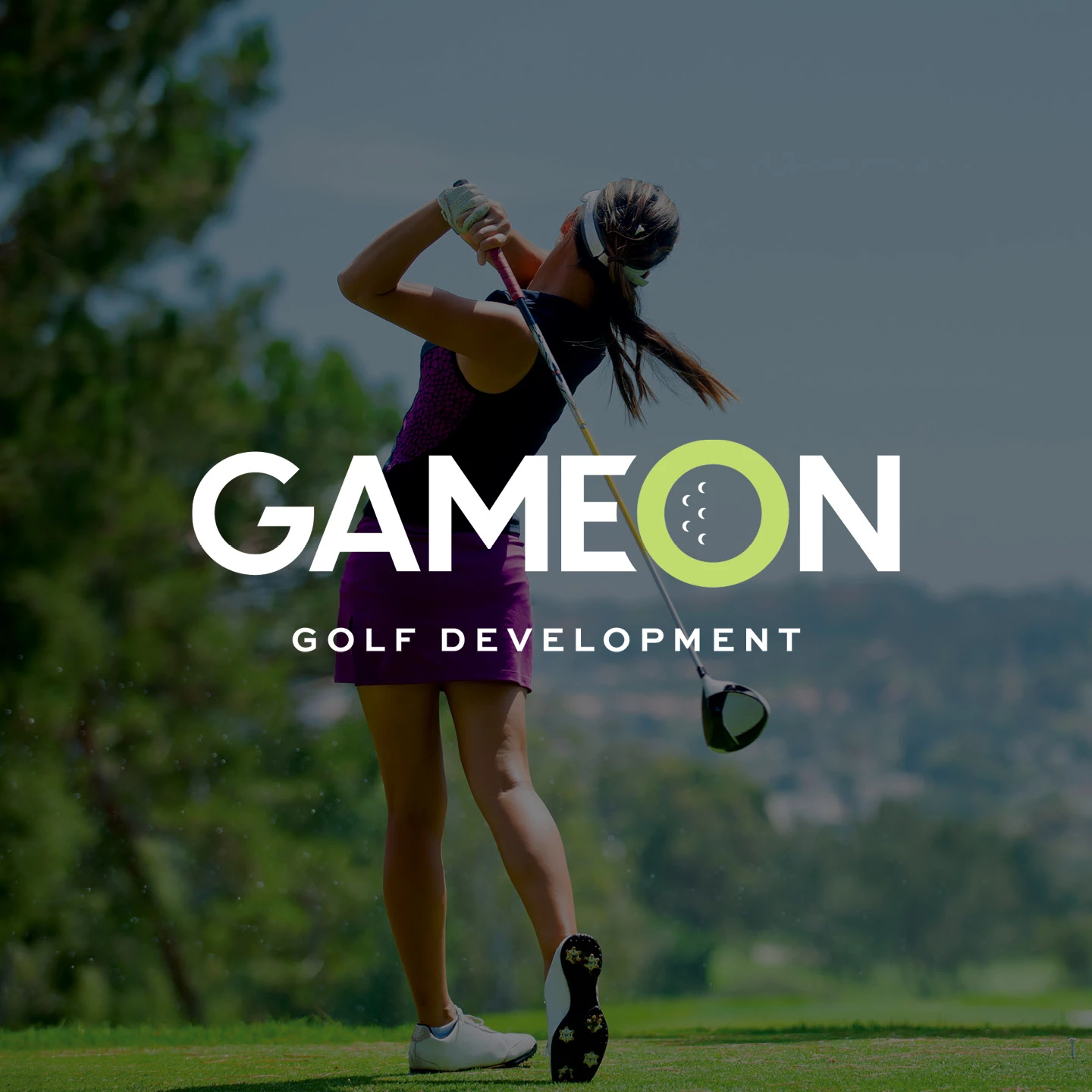 Game On! Program
Whether you're picking up a club for the first time or if you're coming back to the sport after some time off, Brier Creek Country Club's Game On! Program provides the ideal way for golfers to experience learning the game in an environment and structure that will enable them to build the skills, knowledge and social connections to actively play the game and maximize your Brier Creek Country Club membership.
Where Game On! differs from other traditional programs is that it does not measure success based on completing a set number of classes. Instead, success is defined when you have achieved the criteria set out within a 3-Level Progression Pathway that ensures you have harnessed the knowledge, experiences and appropriate level of skill to play the golf course. The length of time spent on the program varies between golfer but it's why golf is a journey, not a marathon.
No matter where your golf journey is taking you, Brier Creek Country Club is excited to welcome you to the sport! From socializing in a friendly and fun environment to focusing on health and wellness, golf has something for everyone and for every family through:
Making New Social Connections
Spending more time with loved ones
Learning a new skill
Healthier lifestyle
An activity great for the entire family