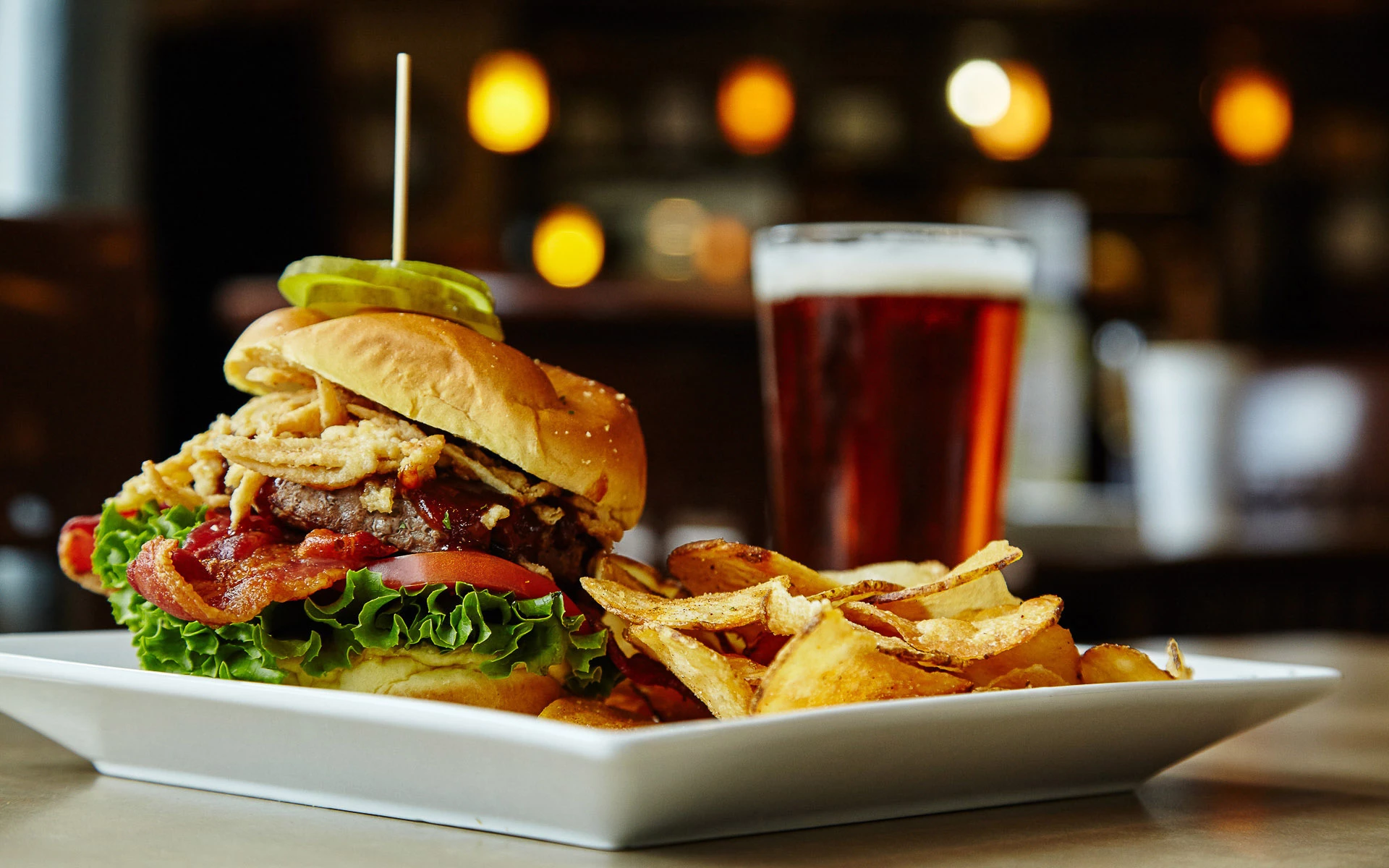 Dining
The Clubhouse features Jack's Place, our golf memorabilia lounge and grill, which is open to the public seven days a week. Stay tuned and connect with us on Facebook for seasonal community events and specials. All are welcome and no reservations required!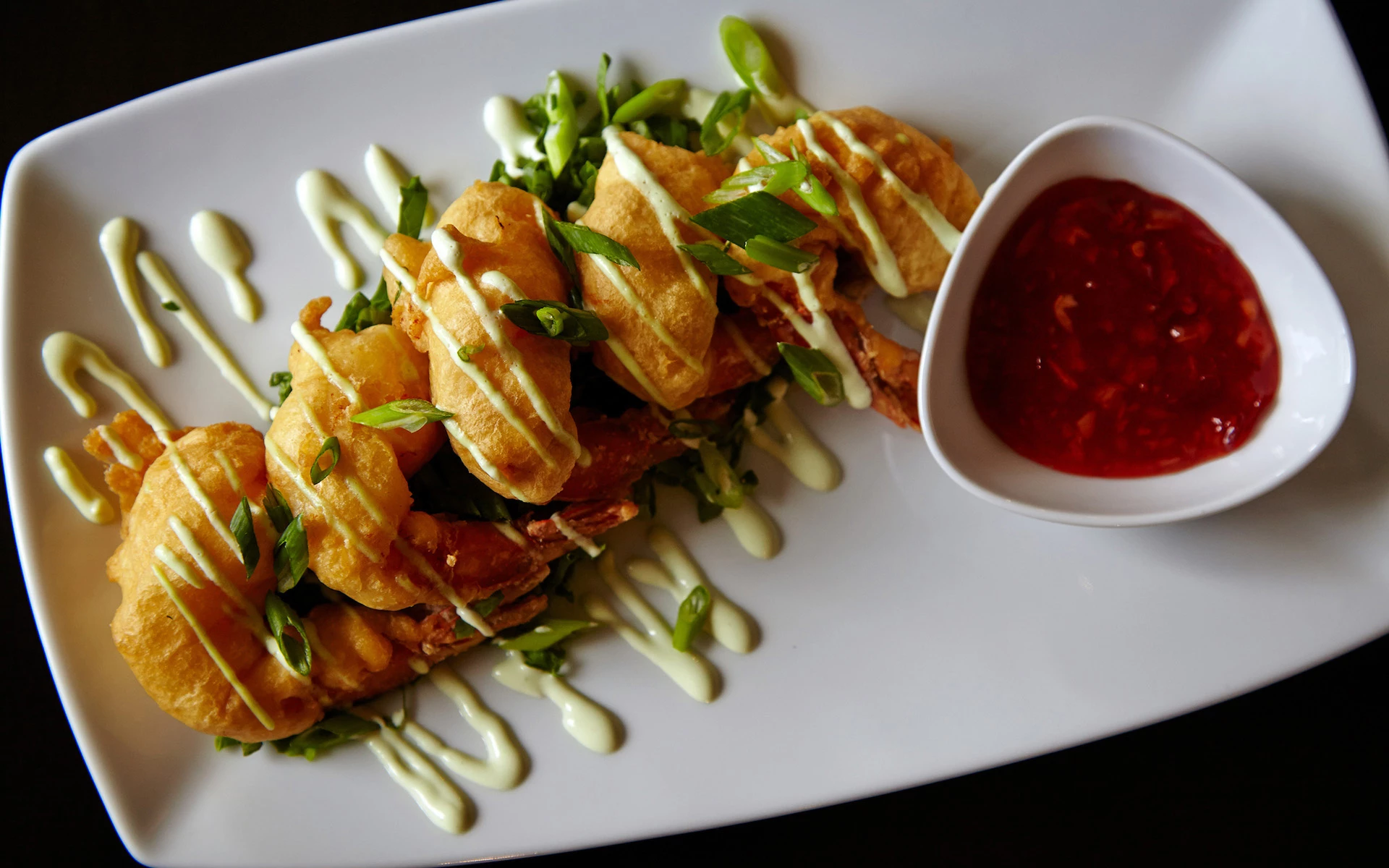 Take Out Service
Take-out service is available for breakfast and lunch. Monday through Sunday during normal hours of operation. Call 678.714.2582 x3 to place your order.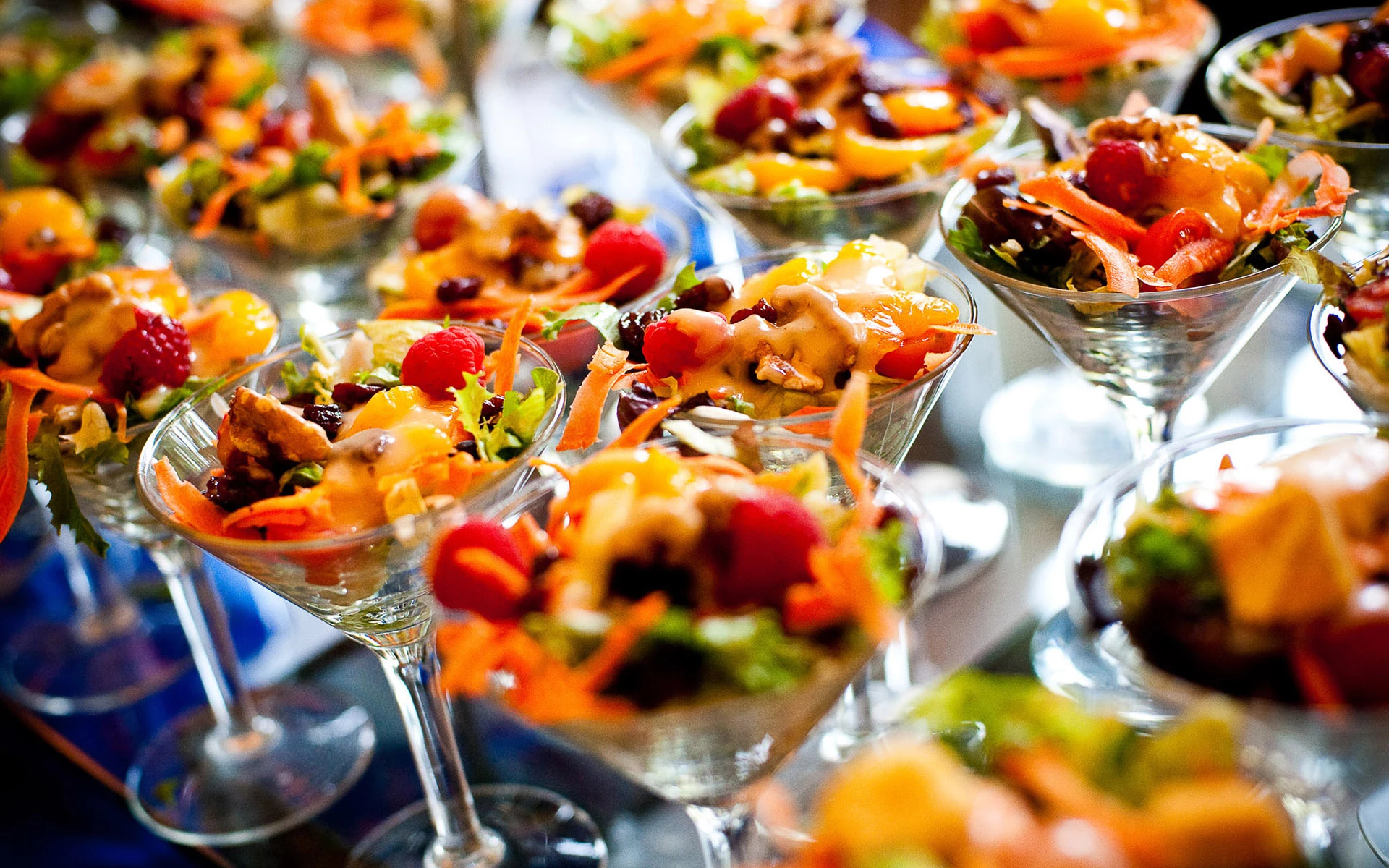 Catering Service
From our kitchen to yours! Sit back, relax, and let us cater your next event.
Dining Menu
BREAKFAST
9 - 11:30 AM
BREAKFAST SAMMY | 7.5
egg , cheese, American cheese, sausage or bacon, choice of bread

BREAKFAST BURRITO | 10
egg, cheese, cheese, sausage or bacon
Add- breakfast potatoes, pico, avocado, chipotle ranch | +5
STARTERS
WINGS (10) | 16
buffalo, sweet chili, teriyaki, bbq, lemon pepper
MAC N CHEESE BITES | 13
fried mac and pepper jack

NACHOS | 16
house-made chips, pico, pepper cheese sauce, black beans,
choice of grilled chicken or ground beef
SMOKED WINGS (8) | 13
jerk style smoked wings finished on the grill

SALADS & BOWLS
BUFFALO CHICKEN | 15
mixed greens, chicken tenders, blue cheese crumble, tomato,
celery, bacon, buffalo sauce. served with ranch or blue
cheese dressing

CHICKEN CAESAR | 13
romaine lettuce, grilled chicken, croutons, parmesan cheese

COBB | 15
mixed greens, grilled chicken, hard-boiled egg, tomato, avocado,
blue cheese crumble

SANTÉ FE BOWL | 15
grilled chicken, avocado, corn, black beans, house-made pico,
chipotle ranch over rice
QUICK BITES
HOTDOG | 6
1/4 lb. all beef, grilled

DELI SANDWICH | 6
turkey or ham, lettuce, tomato, cheese

CHICKEN SALAD SCOOP | 8
large scoop of chicken salad on lettuce and tomato
BASKETS & PLATES
CHICKEN QUESADILLA | 12
grilled chicken, shredded three cheese blend, flour tortilla

VEGGIE QUESADILLA | 11
shredded three cheese blend , peppers, onions, flour tortilla

FAJITA QUESADILLA | 13
grilled chicken, peppers, onions, three cheese bland, flour tortilla

FISH AND CHIPS | 15
3 beer battered cod filets, fries

PEPPERONI FLATBREAD | 12
in-house marinara, mozzarella cheese , thick sliced pepperoni
BBQ CHICKEN FLATBREAD | 13.5
bbq sauce, grilled chicken, mozzarella cheese, red onion, bacon

CHICKEN TENDER BASKET |14.5
5 tenders and fries
HANHELDS
Served with your choice of side
REUBEN| 17
corn beef, sauerkraut, 1000 Island, swiss, grilled rye bread

PHILLY CHEESE STEAK | 16
thin sliced beef, peppers, onions, provolone, hoagie bun

DIJON CUBAN | 14
ham, pork loin, swiss, Dijon mustard, mayo, served on press hoagie

CHICKEN SALAD SANDWICH | 13
dill and lemon recipe, lettuce, tomato, choice of bread

BUFFALO CHICKEN WRAP | 14
grilled chicken, lettuce, tomato, onion, bacon, shredded jack,
cheddar, buffalo sauce, flour tortilla

CLUB CROISSANT | 14
ham turkey, lettuce, tomato, bacon, swiss and cheddar cheese

CLASSIC BLT | 13
bacon, lettuce, tomato, mayo

TURKEY SWISS MELT | 13
turkey, swiss, grilled sourdough bread

CALI CHICKEN SANDWICH | 14
grilled chicken, lettuce, tomato, onion, avocado, bacon, swiss,
chipotle ranch

PETITE BURGER | 11
4oz. patty, lettuce, tomato, onion, American cheese

CLASSIC BURGER | 15
8oz. patty, lettuce, tomato, onion, American cheese
SIDES
FRENCH FRIES | 3
RANCH CHIPS | 3
FRUIT | 4
SWEET POTATO TOTS | 4
SIDE SALAD | 6
ONION RINGS | 6