Golf
Tee off at our picturesque venue featuring not one, but two championship 18-hole golf courses in Tampa. Whether you're a seasoned golfer or just starting, our courses cater to all skill levels. Take advantage of our lessons, clinics, leagues, and tournaments to improve your game and enjoy the ultimate golf experience.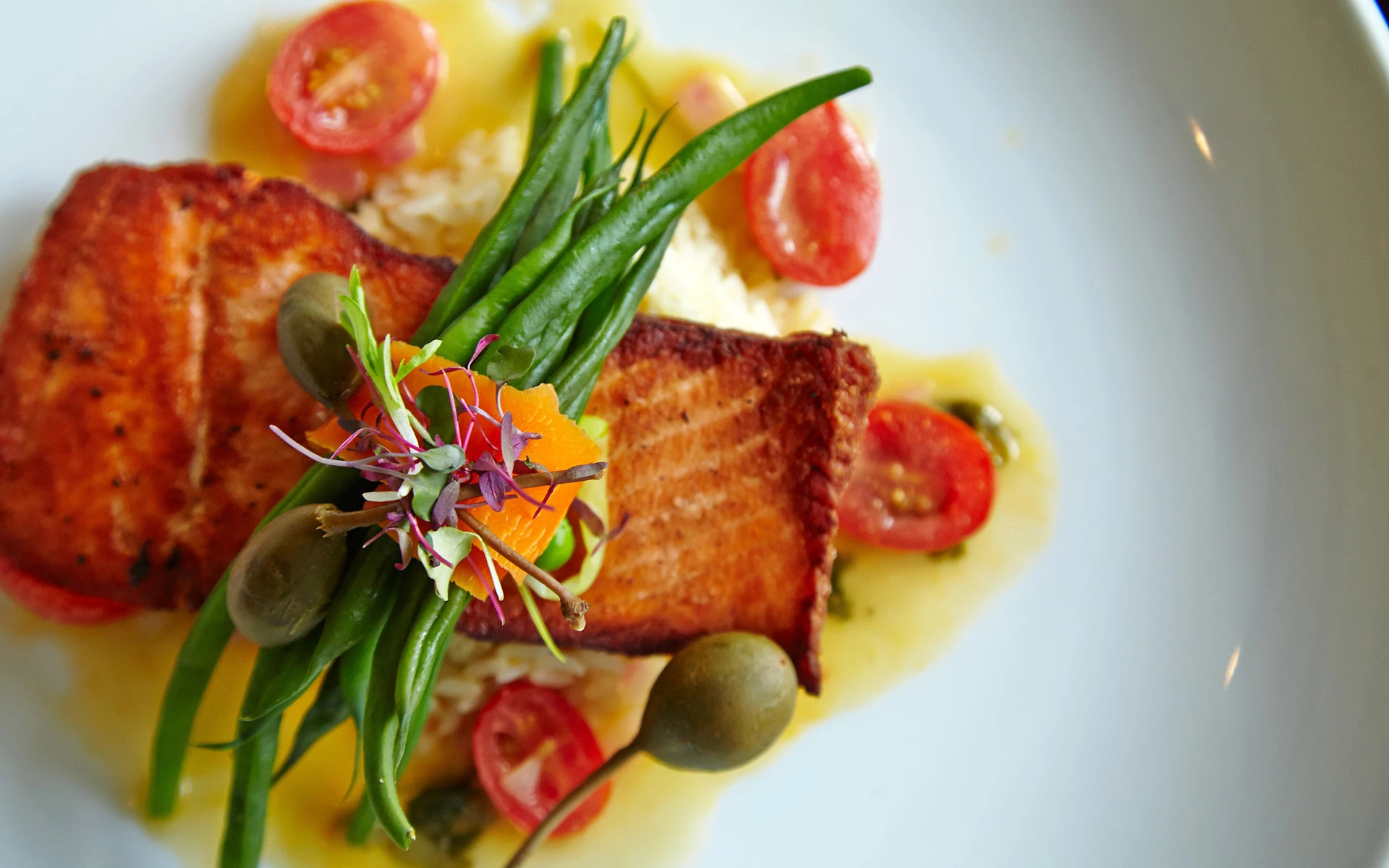 Dining
Indulge in a variety of dining experiences at Ardea Country Club, where we offer themed dining nights, a mix of upscale and casual cuisine, and special dining options for children. Our menu boasts classic Florida flavors that will tantalize your taste buds. Come share a meal with us and experience the diverse culinary offerings at our club.
Racquet Sports
Refine your skills on the court at the Racquet Club, featuring an impressive selection of 14 clay tennis courts and 12 pickleball courts. Whether you're a seasoned player or a beginner, our courts provide the perfect setting for racquet sport enthusiasts to enjoy their favorite activities. Come perfect your serve and immerse yourself in the world of tennis and pickleball at our Club.
Fitness
Maintain your health and fitness at our cutting-edge Fitness Center, equipped with the latest state-of-the-art, top-of-the-line exercise equipment and virtual group exercise classes. Our newly renovated center offers everything you need to achieve your fitness goals and lead a healthy lifestyle. Start your journey towards a healthier you.
Social Life
Discover a vibrant social life at Ardea Country Club, where our bustling schedule of events and Member-led special interest clubs offer year-round opportunities for the whole family. Our community comprises passionate individuals who enjoy making the most of life and creating memorable experiences together. Join us and find your community at Ardea Country Club.
Kids Club
Calling all young adventurers and fun seekers! Join us on an exciting journey at Birdies, our brand-new Kids Club! Our devoted team of friendly staff is here to create unforgettable moments for all our young members. Get ready for a world of excitement and endless fun!
Golf for the Whole Family
Ardea offers golfing experiences that cater to everyone, regardless of their skill level, our courses offer something for everyone to enjoy. Bring your family along and immerse yourself in the world of golf, where memories are made, and all have fun.