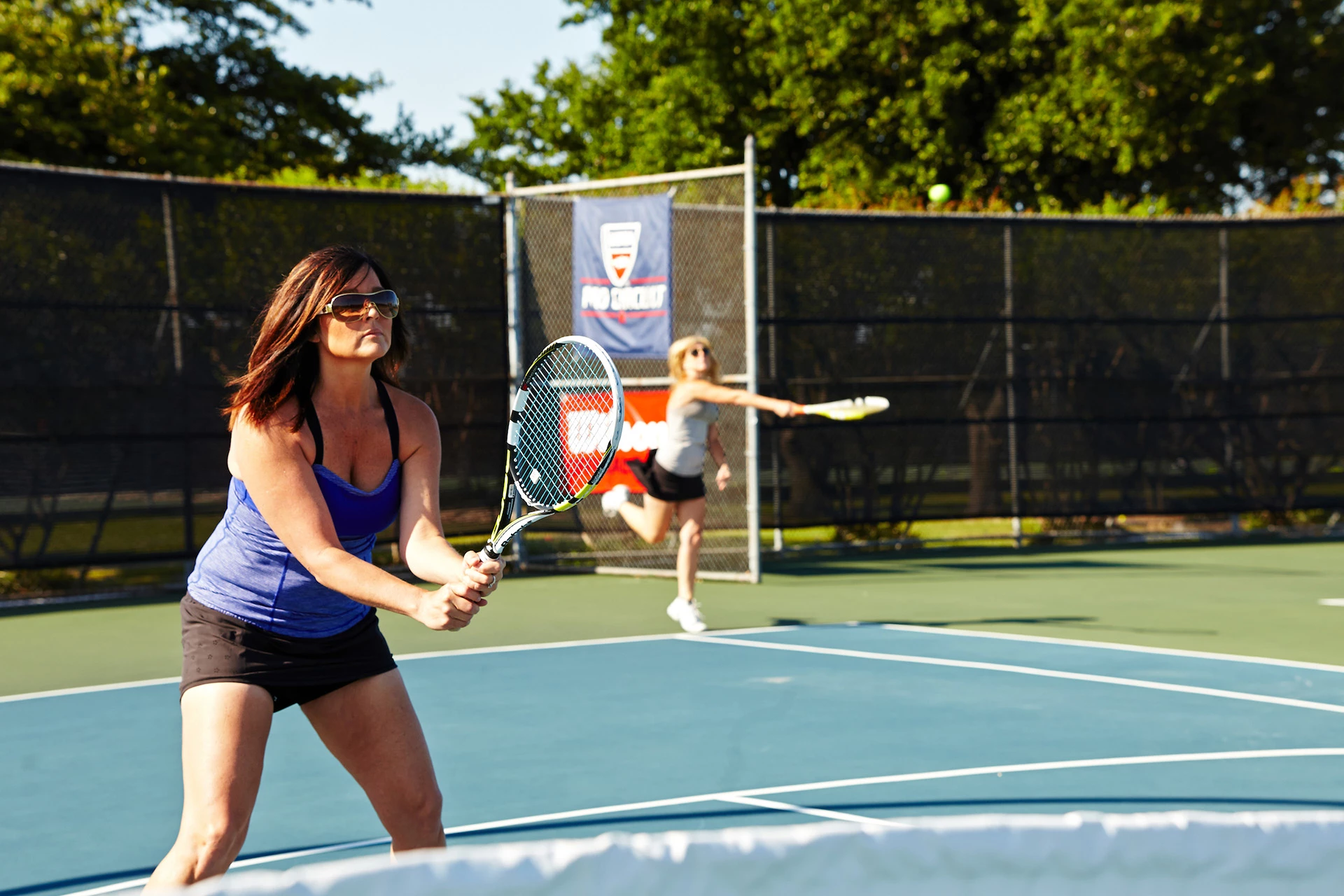 Leagues & Tournaments
Add extra fun and competition to your tennis game by joining one of our many tennis leagues, or find out more about USTA tournaments at the Club.
Explore Leagues & Tournaments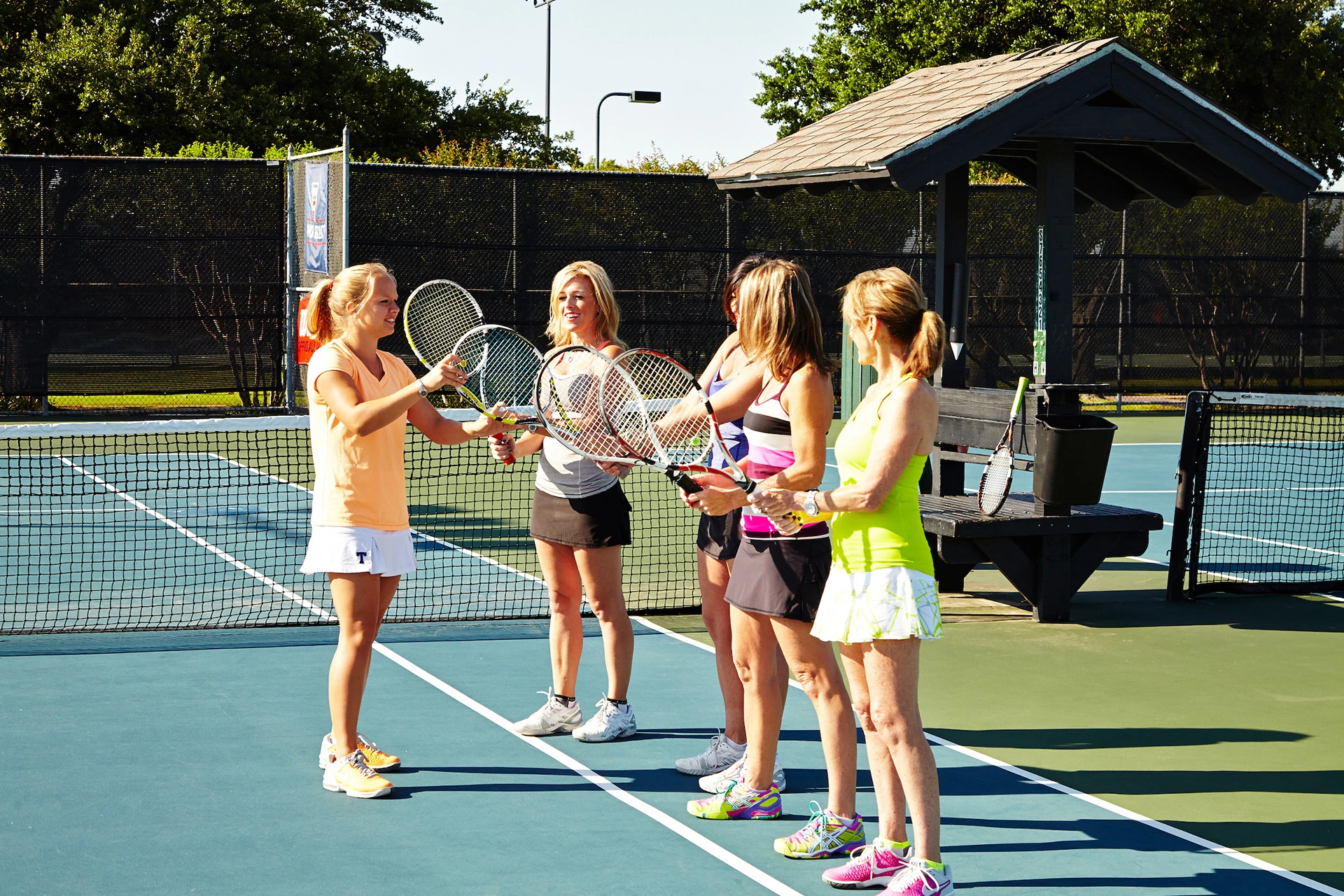 House Rules
We strive to make your tennis experience the best in the Arlington area. Here are the guidelines we have for playing tennis at Walnut Creek Country Club.
Explore House Rules
Adult Tennis
Mansfield Tennis Lessons, Leagues and More
• Private Lessons
• Drop-in Drills
• Team Drills
• Cardio Tennis Workouts
• Hit & Fit Workouts with Tennis Pro & Sports Trainer
• Saturday Morning Early-bird Drills
• Men's Tennis Association League | Every Monday Evening
• Women's Play Day (WPD) | Every Wednesday Morning
• All USTA Leagues | Men & Women | 18+, 40 & Over, Seniors & Combo
• Ladies' TCD & Mixed TCD Leagues
• Social Tennis Mixers
Junior Tennis
Kids Tennis Lessons in Arlington
• 10 & Under Tennis Programs | Ages 4 – 10
• Up & Comers Junior Program | Novices Ages 11 – 14
• High Performance Programs | Tournament-level Juniors
• Summer & Holiday Camps
• Junior Team Tennis
• Junior Mixer Events
• Birthday Parties | Ages 10 and under
For Our Members
• Demo Racquets for your convenience to enjoy and try
• Free Ball Machine Use
• Special Shop Discounts
• Stringing Services
• Use of hoppers of balls


Fun Mixers Each Month
Polar Bear, Sweetheart, St. Patrick's Day, 80's Hair Band, Margarita Mixer, Pickleball Mixer, Mixed Up Mixer, Mother-Child, Father-Child, Women's Spring & Fall USTA/TCD Kick-Off
Email us today or call the Tennis Pro Shop at 817-473-1311 to find out more about tennis at Walnut Creek Country Club.