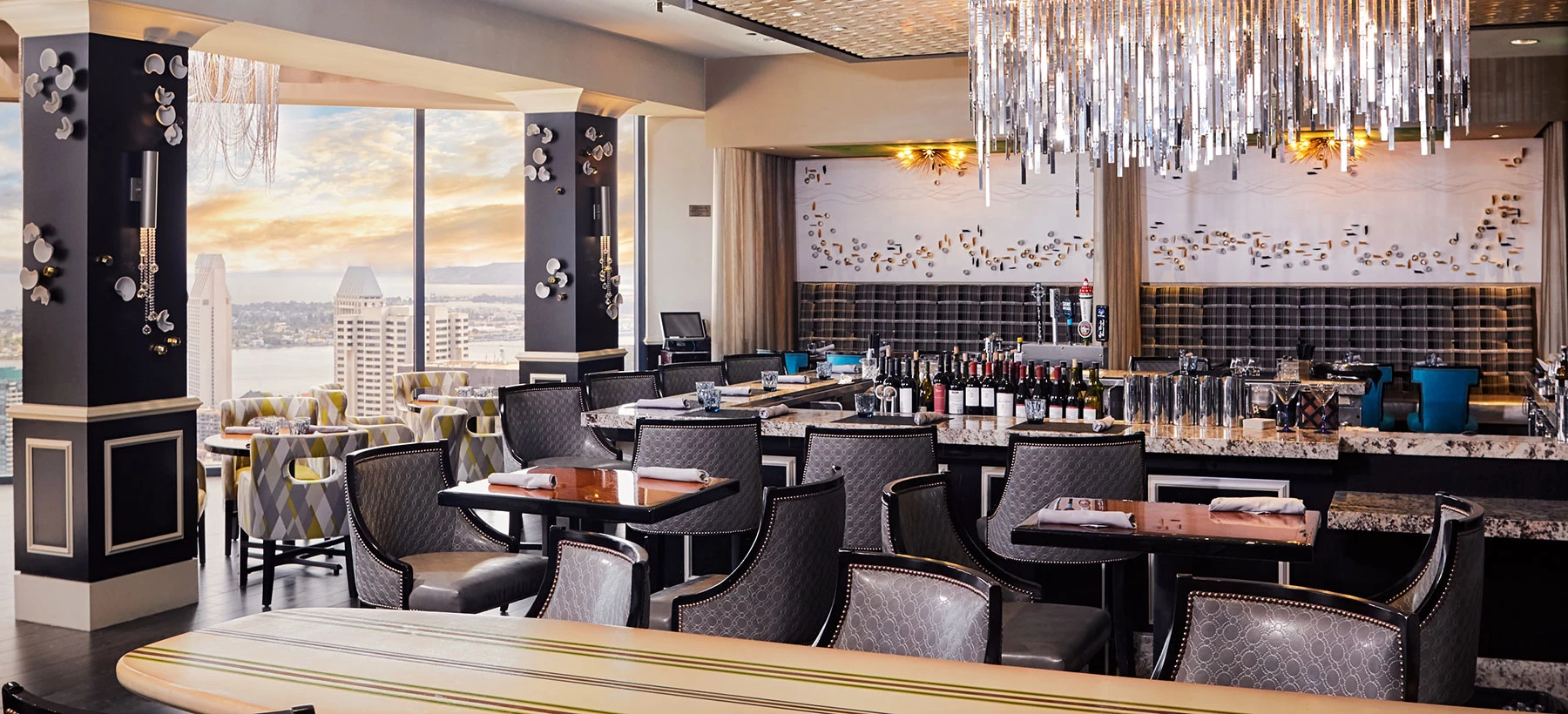 University Club, At Your Service
At The University Club atop Symphony Towers, our aim is to cultivate a space where Members can build meaningful relationships through common interests, memorable experiences and expanding opportunities. Everything we offer is curated with intention to empower our Members and champion our mutual commitment to the San Diego community.
Ebb & Flow Lounge
Known for its New American Cuisine and approachable wine, spirits and beer program, Ebb & Flow serves members with a dining experience that both satisfies and leaves you wanting more. Start your day off right with a delightful counter service-style breakfast and Caffe Lux coffee. Return at any time for a taste of our menu featuring savory shareables and classic comfort foods with a twist.
Concierge Services
For Members expecting guests from out of town, The University Club offers an extensive list of recommended hotels and transportation services to make your guests' trip go as smoothly as possible. With your Invited Advantage, we can also make arrangements for you and your guests to visit one of our local premier golf courses for that extra personal touch.
Clubs within the Club
The University Club Atop Symphony Towers serves as a hub for San Diego's leaders, providing programming that inspires both organic and structured networking. Member-driven Clubs Within the Club make it easy to connect with mentors and peers who share your interests, providing you with opportunities to expand your professional development and contribute to your communities.
Meeting Services
Our business center is designed to empower the leaders of our San Diego community by providing a space that inspires creativity, productivity and connectivity. Our meeting rooms and conference rooms are fully equipped with videoconferencing equipment, reliable technology, catering services and anything else you may need to stay connected and get things done.