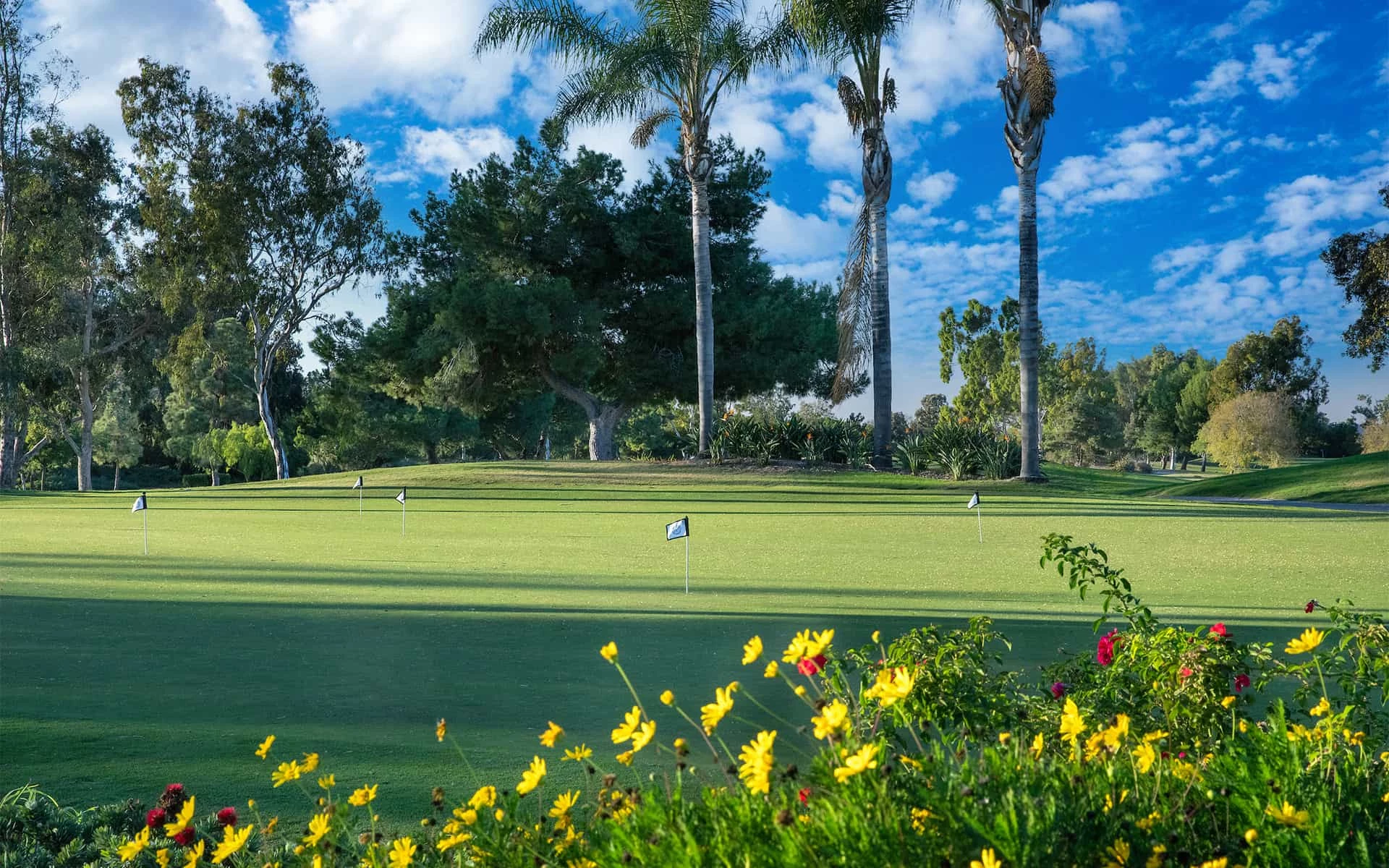 Old Ranch Professionals at Your Service
As a valued Member of Old Ranch Country Club, nestled in the picturesque Seal Beach, California, you have exclusive access to an array of exceptional coaching and club fitting options designed to help you achieve your golfing goals. Whether you're an individual golfer seeking personalized instruction, a member of our vibrant Women's Golf Association (WGA), or a junior eager to refine your skills through our Crush It! program, we have customized coaching programs tailored to your specific needs. From beginner golfers looking to get their "Game On" to seasoned players, we cater to golfers of all skill levels.

Our offerings extend beyond individual instruction to team competitions, such as the PGA Junior League, and specialized programs like PGA Hope, which is designed for veterans. And for those aiming to take their game to the next level, we offer state-of-the-art TrackMan technology for club fittings and lessons. TrackMan, highly accurate for its precision, is especially beneficial for advanced golfers who are focused on improving their angle of attack, distance, spin, and compression.

While our coaching and fitting services are exclusive to our members, we are also delighted to serve the public through the Old Ranch Public Golf Center. Whether you're a Member or a guest, we invite you to explore our comprehensive offerings and improve your golfing game. Your journey to golfing excellence begins right here at Old Ranch Country Club.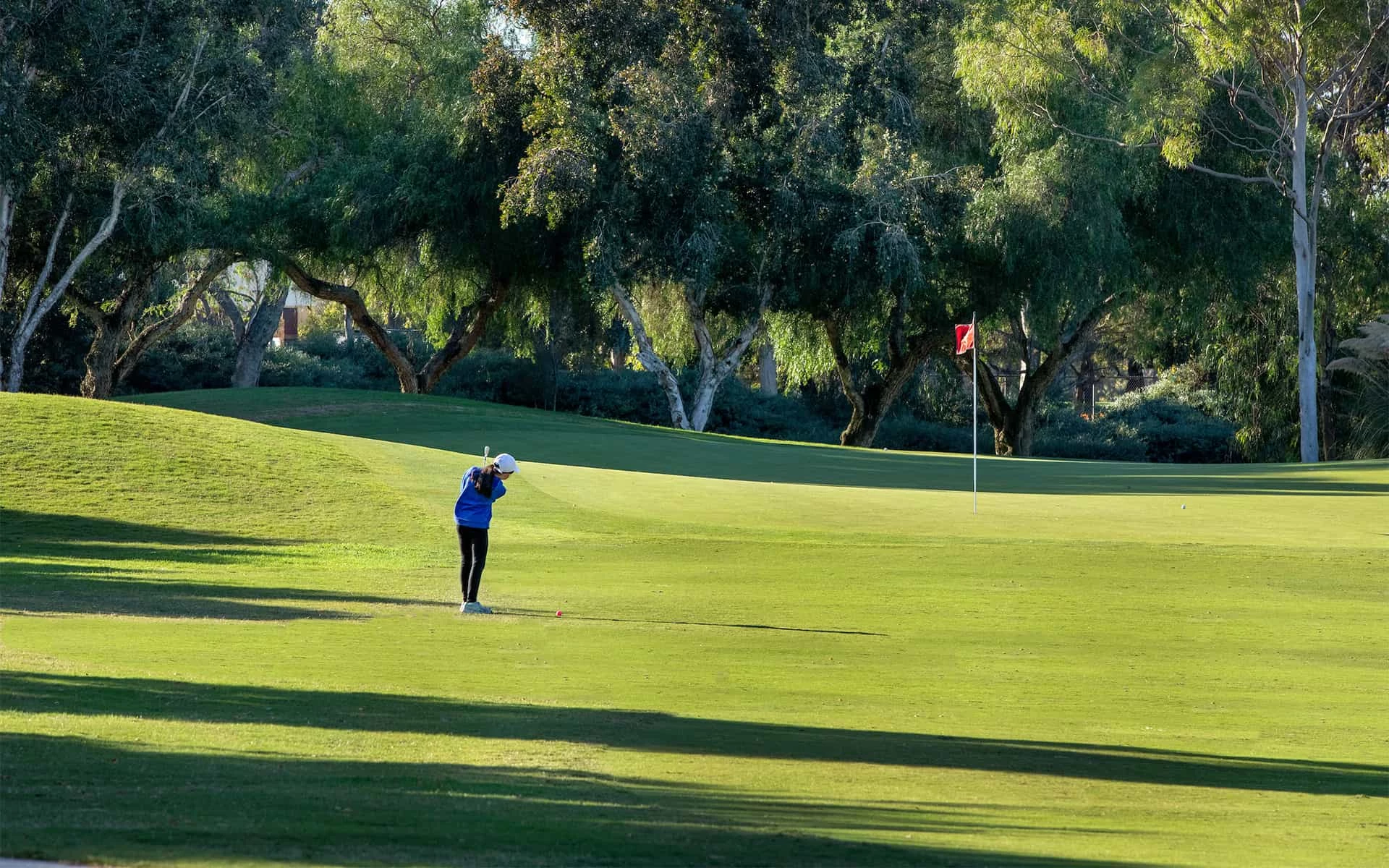 Individual Instruction
Receiving individual golf instruction can be a transformative experience, tailored specifically to address your unique strengths and areas for improvement. With personalized guidance from a skilled golf instructor, you'll gain invaluable insights and techniques to elevate your game to new heights.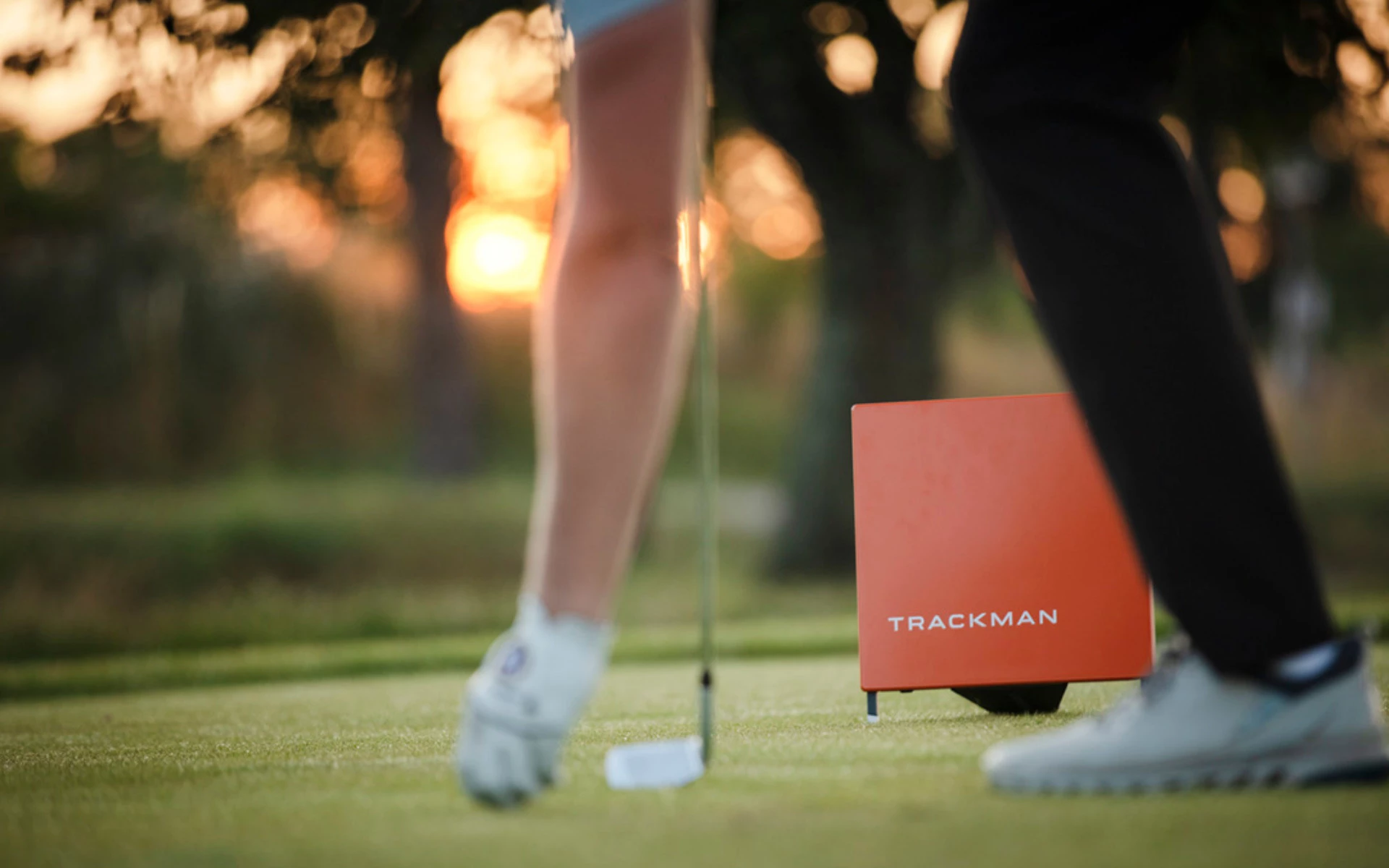 Club Fittings
Our club fitting experience is further enriched by offering fitting systems from top manufacturers such as Callaway, TaylorMade, and Titleist. We do special orders for Cleveland Golf, PXG, XXIO, Ping, Cobra, and Mizuno. Combined with the cutting-edge technology of TrackMan, golfers can expect unparalleled precision and access to the latest equipment, tailored perfectly to enhance their performance on the course.
Crush It! Junior Program
The Crush It! Junior Program is an innovative golf development program based on the American Development Model (ADM) principles, aimed at fostering a love for the game and providing valuable life skills for junior golfers. The program emphasizes core values like confidence, respect, understanding, self-discipline, hard work, integrity, and talent to nurture young golfers into golfers for life.
Crush It! Today
Game On Adult Programs
The Game On Program offers an ideal environment for both new and returning adult golfers to build their skills, knowledge, and social connections, providing a unique 3-Level Progression Pathway to measure success. Whether you're seeking social connections, family activities, a new skill, or a healthier lifestyle, golf has something to offer everyone at Old Ranch Country Club.
Get Your Game On!
Golf Programs
Junior Golf
Raise a chip shot off the old block!
One of the ties that bind a family, creates shared experiences and makes lasting memories, is a love for the game and the opportunity to play together.
To foster that relationship, Old Ranch Country Club offers a Junior Golf Academy with a PGA instructor specialized in teaching and coaching the game to juniors ages 6-13. By employing modern techniques including games, team competition, and skills challenges, our instructors teach all aspects of golf. It's an exciting atmosphere where the enthusiasm of our pros helps our young players develop an interest in, and passion for, the game.
Old Ranch Junior Golf Academy
Each week, our golf pros will cover different topics including the rules of golf, etiquette, putting, chipping, pitching and the full swing. There are a limited number of spaces available.
Classes are held Wednesdays and Saturdays.

Please call 562.596.4611 for more information.
Women's Golf Association
The Old Ranch Women's Golf Association provides an impressive variety of golfing events, specifically tailored to our thriving membership of women golfers.
Our goal is to provide an environment that encourages women to become involved in golf in order to learn golf, improve their golf game, meet new women in the Club and take advantage of the many aspects of the Club. The WGA activities include the following:
Guest Days: The first Tuesday of each month. Members can bring 1 to 3 guests from other clubs for 18 holes of golf, breakfast, lunch and prizes
Meeting Days: The fourth Tuesday of each month. Members play with other members for 18 holes, lunch, and prizes. Groups are randomly assigned affording you the opportunity to meet new people. There is a brief meeting held to announce various club updates.
A variety of tournaments including several "majors" and a number of "fun/casual" tournaments.
Member mixers where golfers are randomly paired to mix and play golf. This is targeted for newer golfers and new Members at the Club looking to meet new people and get more involved with the WGA.
Team play: In the spring and fall, the WGA will compete with local country clubs. This affords our members the opportunity to both play new clubs and make new friends at other clubs.
GHIN management: The WGA manages handicaps for our members with online posting.
Holiday Tournament: The annual holiday golf outing and party that includes lunch, prizes, and lots of fun.