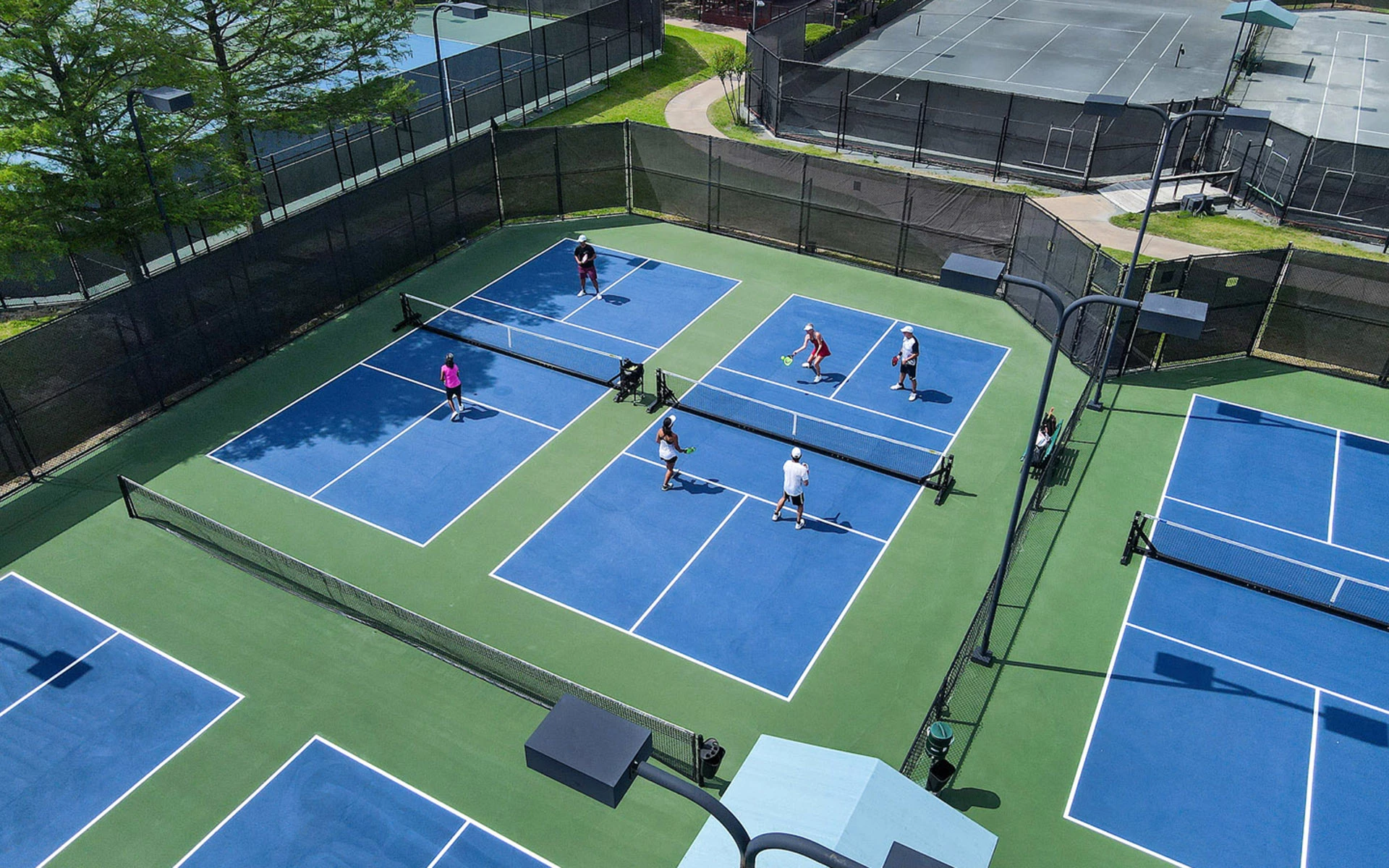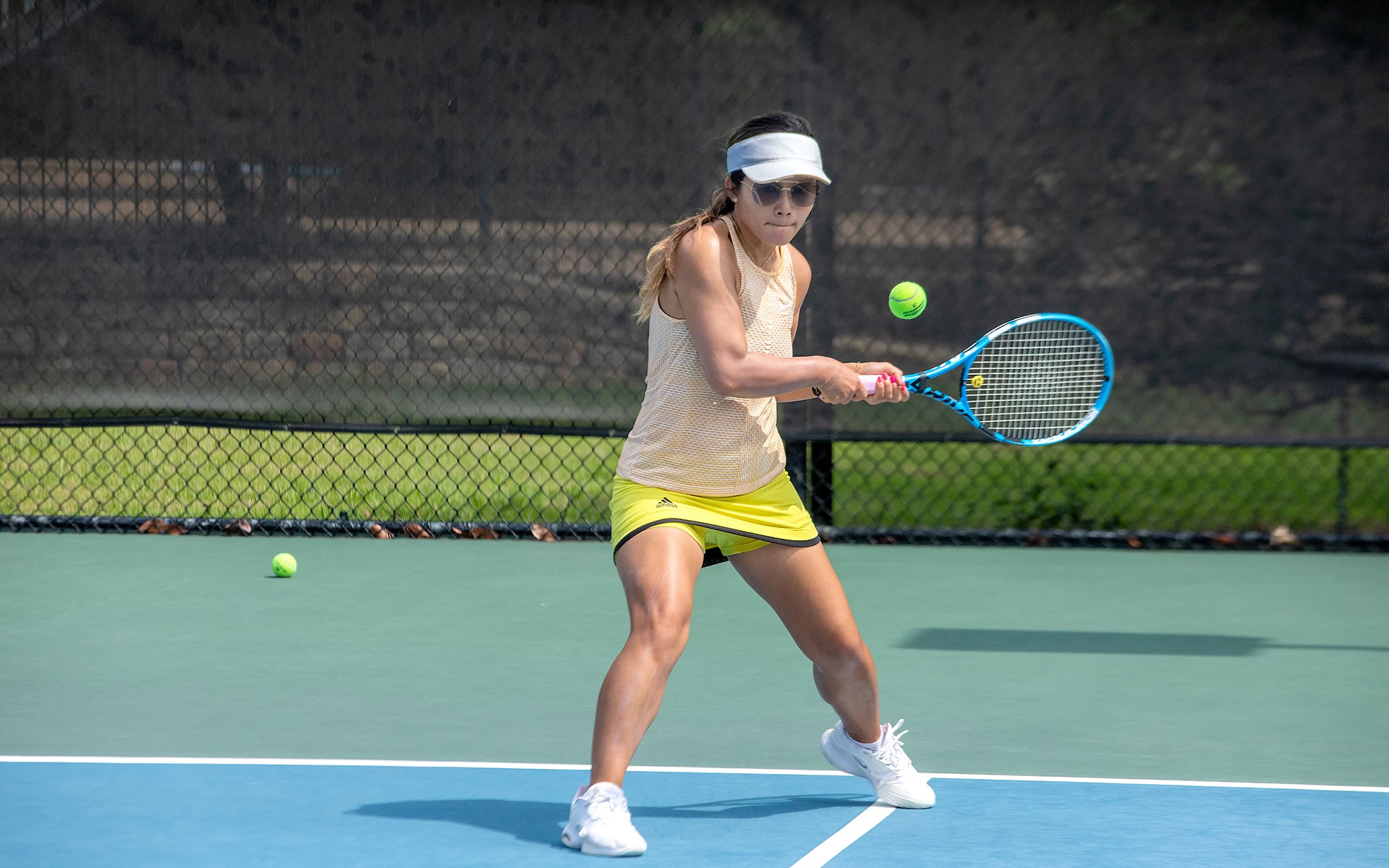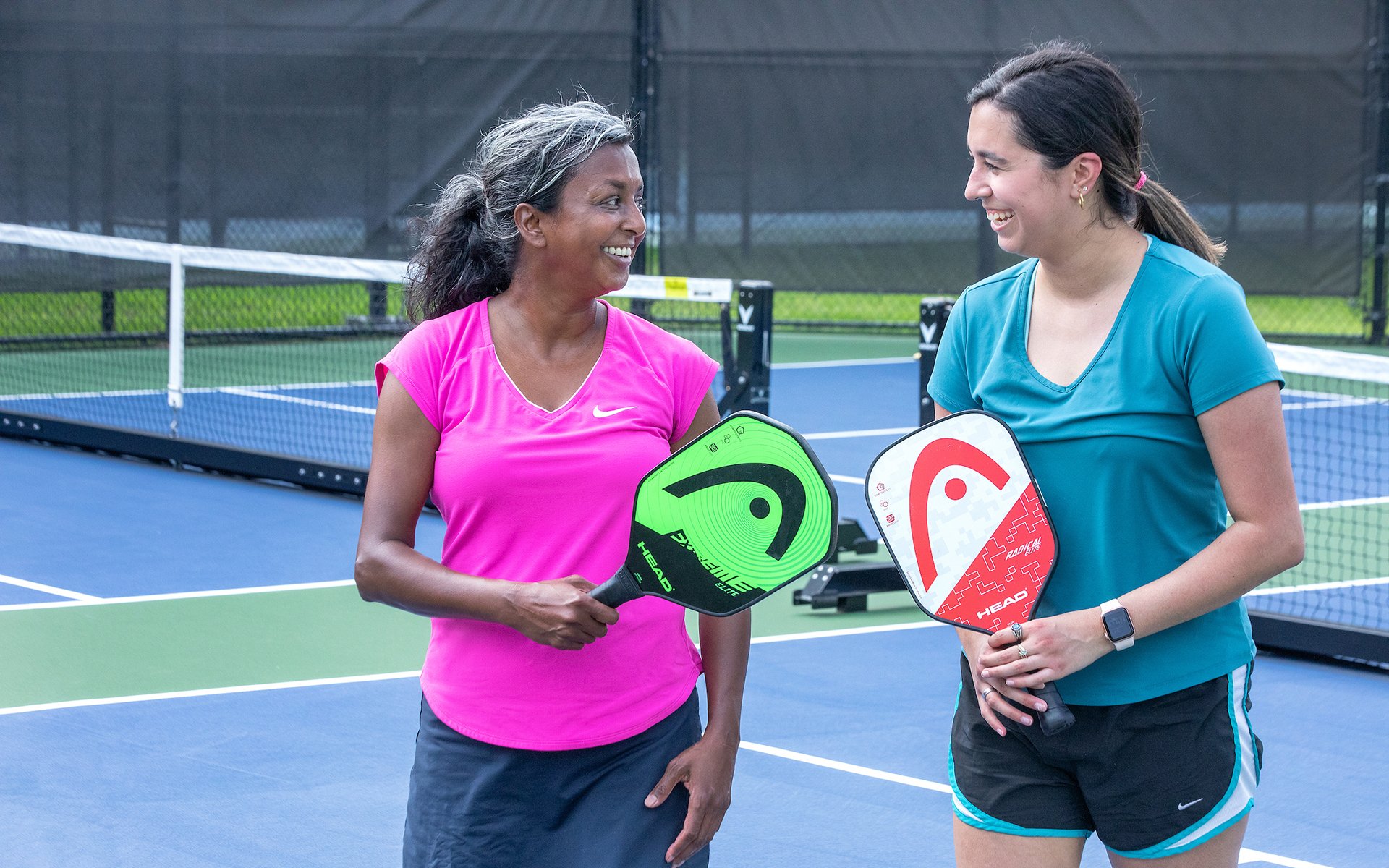 Tennis
Dallas' Premier Tennis Club
The Hackberry Creek Tennis Center and program is a combination of Old World charm, new age technology, dynamic programming, and western hospitality. We have a beautiful setting with our Bradford Pear trees, covered hospitality decks, and meandering walkways.
We have a first-class pro shop and a range of facilities to meet your sporting needs. With 16 pickleball courts and 8 tennis courts, we have everything you need to enjoy a game of your choice. All of our courts are lighted, providing the perfect playing conditions regardless of the time of day. Our tennis courts include 6 hard courts and 2 clay courts, both of which feature Hydro-Court technology for superior performance. Additionally, we offer a backboard and a Matchmate ball machine to help you practice your strokes or get in a quick workout.
There's no need to create one's own tennis because our "Instant Tennis" program of instruction, teams, leagues, mixers, and tournaments offers something for every age and ability. Whether you want private or group lessons, a cardio workout, a fun mixer, or tournament or league competition, all is available at Hackberry from our 4 tennis professionals, all certified by the Professional Tennis Registry, and possessing "Professional" ratings.
AND…more importantly, we have the nicest, most diverse, and most active membership you could ask for. A membership that loves to learn, drill, compete, sit and have a drink or a meal, and get to know you. Come join us at Hackberry and play tennis, the sport of a lifetime.
For The Ladies

Better Your Game

Ladies play challenging matches, meet fellow Members and with any luck with some great prizes!

Hackberry Creek Ladies Tennis Association
Intra Club Leagues
Instant Tennis
Open Drill
Women's Tennis Association Mixers

Complimentary Clinics for all levels
Junior Tennis Academy for Quickstart, High Performance, Recreation and Introductory levels
Junior Camps
"Instant Tennis" beginner camps
Adult Boot Camps
Children's Birthday Parties
Triples Mixers and Kid's Court
Leagues and Tournaments
Private Lessons
Adult Open Drills, Team Drills, & Insanity Tennis