Canyon Creek offers opportunities for intraclub league play with fellow Members run by our two associations: CCWRC and MTA (Canyon Creek Women's Board and Men's Tennis Association). Sign up and play organized tennis throughout the year. Competitive league play representing your Club with potential Regional and National Championship Playoffs is also available, leagues include USTA, Tennis Competitors of Dallas (TCD); Metro and Dallas Indoor League.
Ladies' Tennis
Visit Canyon Creek Women's Racquet Club to find out about tennis leagues and social events for ladies.
Men's Tennis
Contact the club to find out about tennis leagues and social events for men.
Pickleball
Welcome to the exciting world of Pickleball! One of the fastest-growing sports in the country enjoyed by not only individuals but professional tennis players. Whether new to the game, an enthusiast, or an advanced player, Canyon Creek Pickleball is here.
10 dedicated Pickleball Courts
Classes, Clinics & Lessons
A growing Pickleball Community
And so much more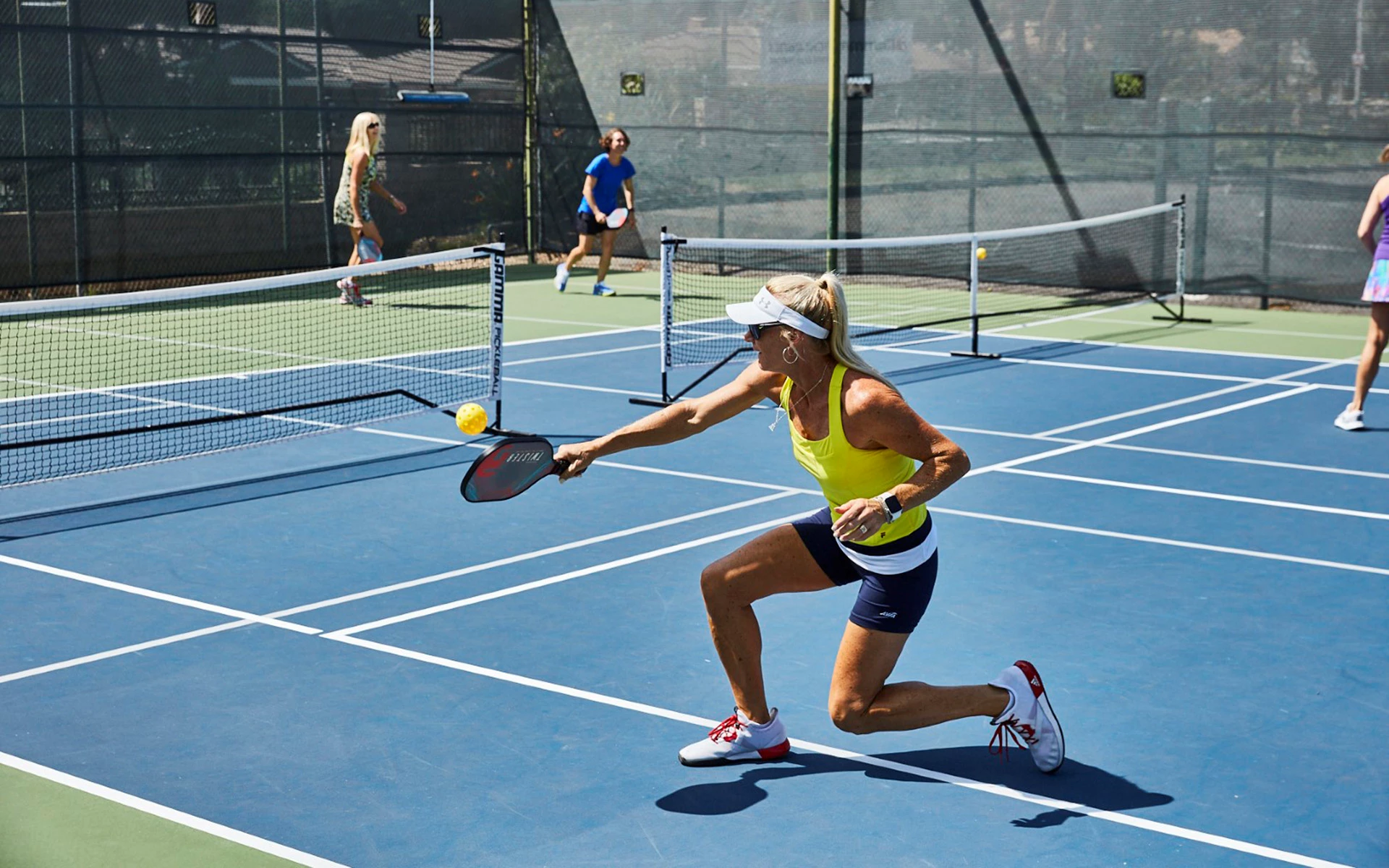 Junior Tennis Development
Is your child enrolled in group tennis lessons?
Our beginner junior lesson program uses graduated rackets and de-pressurized balls making it easy to develop correct techniques. Lessons are offered after school throughout the year. Sessions continue throughout the fall, winter and spring. Pricing is based on the number of days your child attends per week.
Call the Tennis Pro Shop to Register | 972.231.1466
Red Ball I (Beginner) | Ages 3-4 | Monday & Wednesday 2:45 PM - 3:30 PM & Friday 10:30 AM - 11:15 AM


Red Ball II (Beginner) | Ages 5-7 | Monday and Wednesday 3:30 PM - 4:30 PM & Friday 4 PM - 5 PM

Red Ball III (Intermediate) | Ages 5 - 7 | Monday 5 PM - 6 PM & Thursday 4 PM - 5 PM
Orange Ball | Ages 8 - 10 | Monday – Friday 4:30 PM - 6 PM
Green Ball | Ages 10 - 12 | Tuesday & Thursday 5 PM - 6:30 PM | Wednesday & Friday 4 PM - 5:30 PM

Yellow Ball | Ages 13 - 16 | Monday, Tuesday, Thursday & Friday 5 PM – 6:30 PM
High Performance | Not age specific but skill specific and coach approved | Monday, Tuesday, Wednesday & Thursday 4:30 PM – 7 PM
Tennis Lesson Rates
Canyon Creek Country Club's tennis lessons and drills are delivered by an outstanding group of teaching professionals. Players of all ages and ability will be given the tools necessary to raise the level of their game. With just a few changes and some consistent practice, you can expect to become a better player in a reasonable amount of time. When working with a professional, you will have a chance to build confidence and improve faster.
The Buttons below are the Tennis Professionals and lesson rates for Members of Canyon Creek Country Club. Guest and non-member rates/restrictions are available from the Tennis Shop.
For additional information or to book a lesson, call one of our Tennis Professionals today.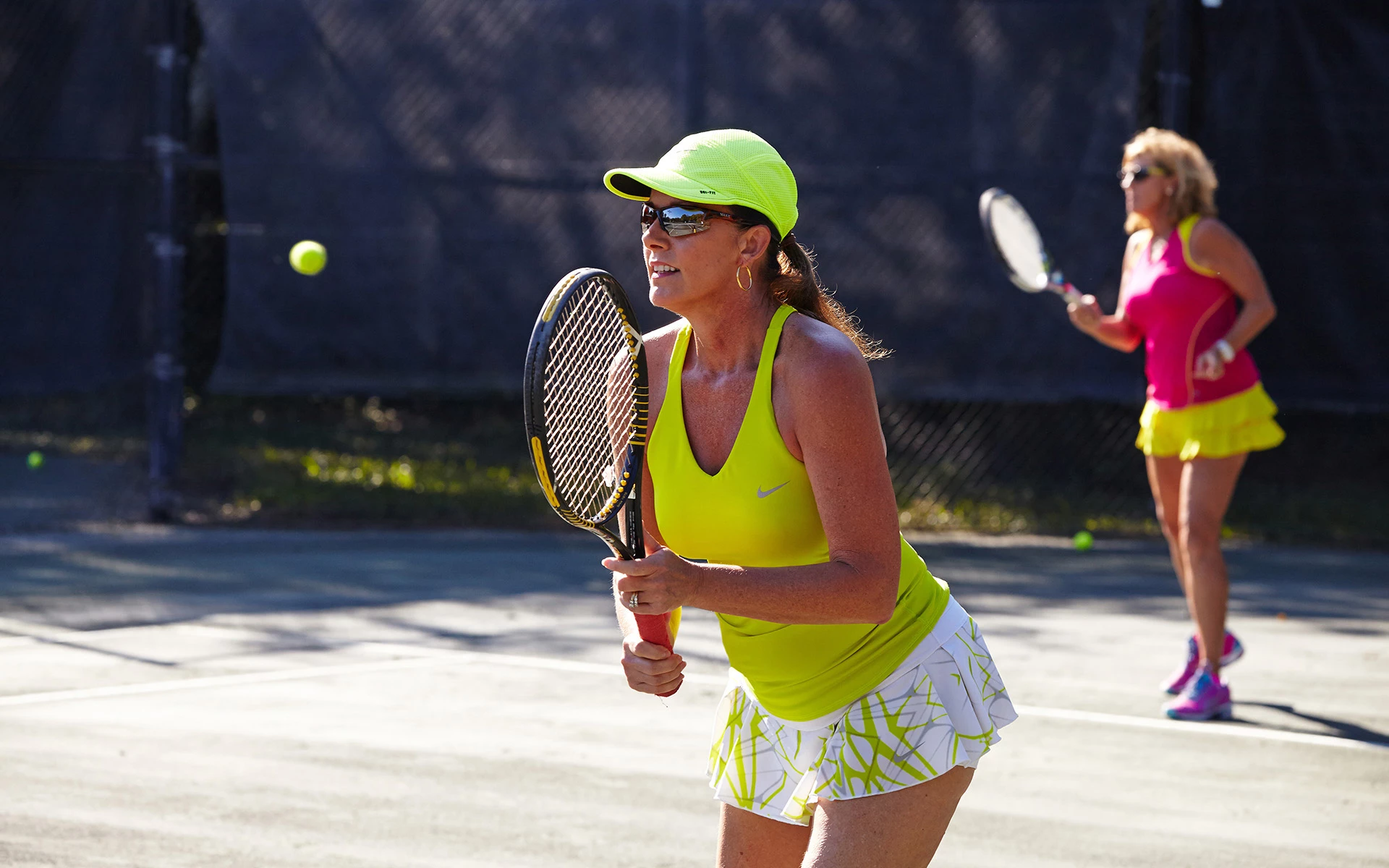 Professional Services
Camps
Adults | Singles, Doubles, Specialty
Juniors | Spring Break & Summer (See Junior Program)
Drop-In Workouts
Please contact Rob Van Der Schans if you would like to be added to the email list for Courtside Conversation which lists all Drop-in Work outs.
Ball Machine Rental
$12 | Hour
$8 | One Half Hour
$240 | Year Family Membership
$160 | Year Single Membership