Golf at Windermere/Olde Atlanta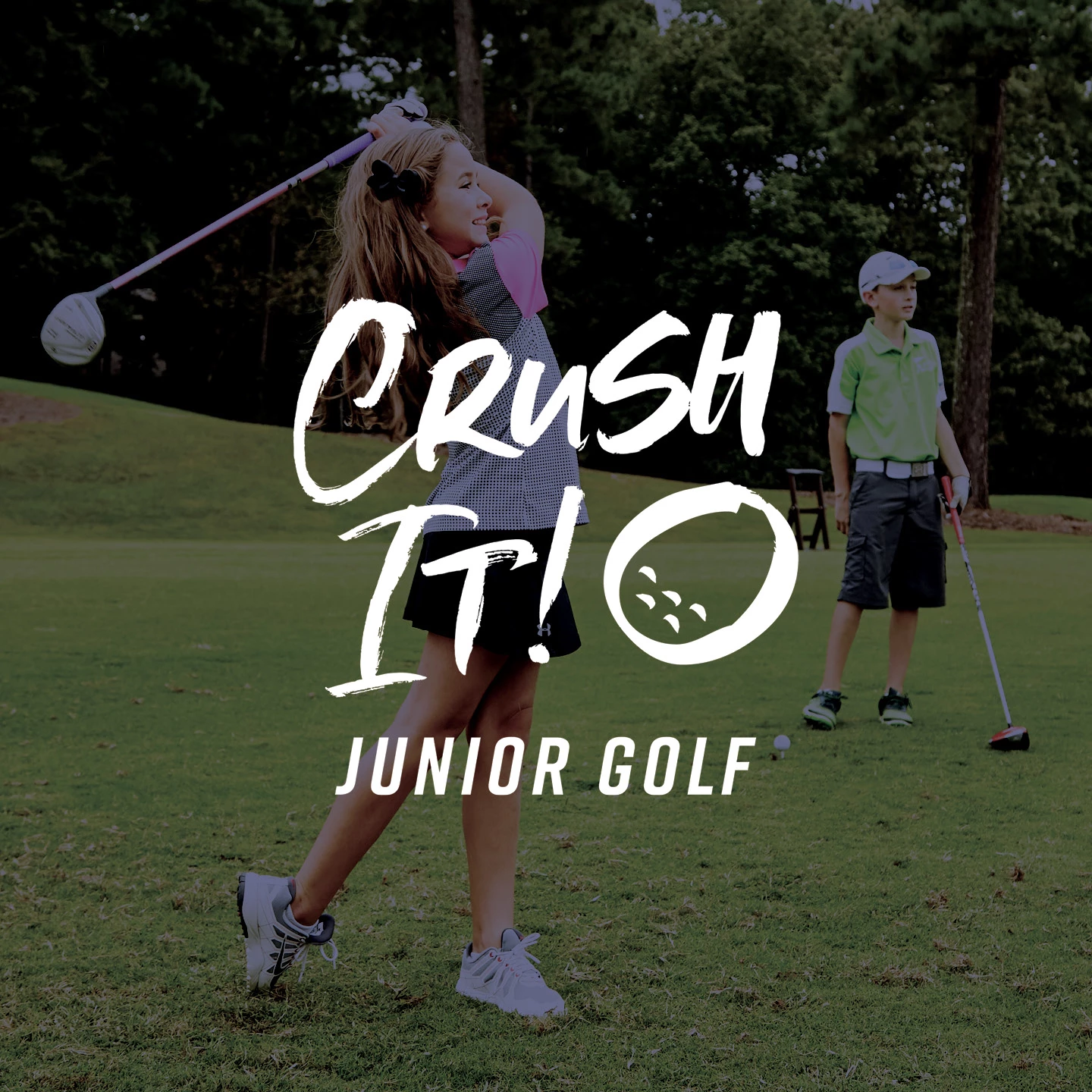 Crush It! Juniors Program
Based on principles of the American Development Model (ADM), Windermere Olde Atlanta's Crush It! Juniors Program is a game-changing golf development program designed to help your junior golfers develop a deep love for the game and the abilities needed to perform on the course.
Whether new or familiar with the game and for fun or friendly competition, the program provides kids with the tools to engage proactively in life and learn valuable lessons they can use in all areas of their lives, while at the same time enabling them to engage in developmentally appropriate experiences and learning opportunities that connect child and family at every step through a progression pathway.
At the core of Windermere Olde Atlanta's Crush It! Program is the development of a "golfer for life" through the motto, "Skills for golf, skills for life" by through:
Confidence
Respect
Understanding
Self-discipline
Hard work
Integrity
Talent
Game On! Program
Whether you're picking up a club for the first time or if you're coming back to the sport after some time off, Windermere Olde Atlanta's Game On! Program provides the ideal way for golfers to experience learning the game in an environment and structure that will enable them to build the skills, knowledge and social connections to actively play the game and maximize your Windermere Olde Atlanta membership.
Where Game On! differs from other traditional programs is that it does not measure success based on completing a set number of classes. Instead, success is defined when you have achieved the criteria set out within a 3-Level Progression Pathway that ensures you have harnessed the knowledge, experiences and appropriate level of skill to play the golf course. The length of time spent on the program varies between golfer but it's why golf is a journey, not a marathon.
No matter where your golf journey is taking you, Windermere Olde Atlanta is excited to welcome you to the sport! From socializing in a friendly and fun environment to focusing on health and wellness, golf has something for everyone and for every family through:
Making New Social Connections
Spending more time with loved ones
Learning a new skill
Healthier lifestyle
An activity great for the entire family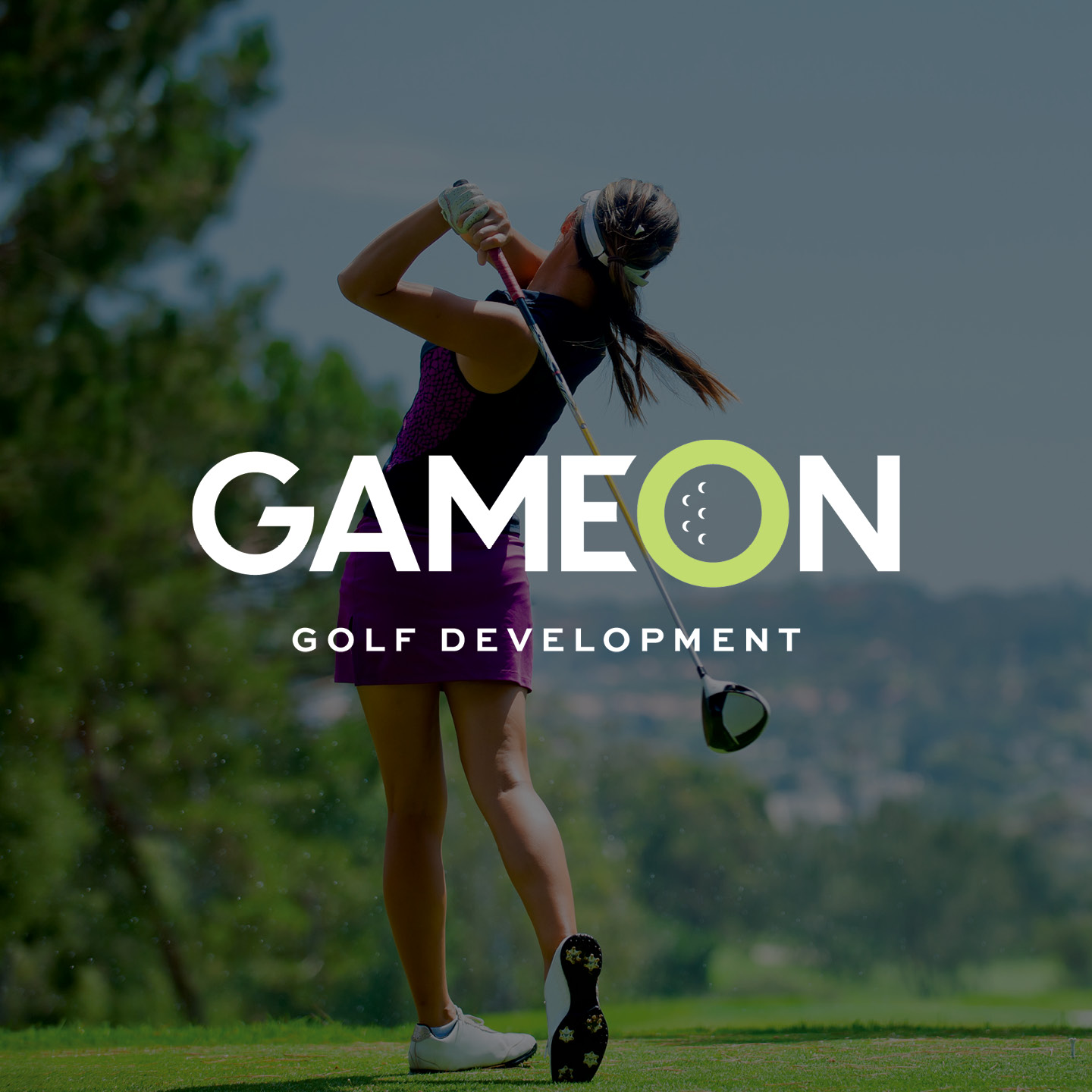 Golf Services at Windermere and Olde Atlanta
We offer a variety of golf services. Check with the pro shop to find out more.
Pro Shops
Both Clubs have a fully stocked Pro Shops featuring the latest in golf equipment, clothing and accessories. With merchandise manufactured by Titleist, FootJoy, Nike, Callaway, Ping and TaylorMade. Our friendly and knowledgeable staff will be happy to assist Members and guests in selecting the right equipment and apparel. If you have a special need, we can also special order any items carried by our preferred vendors. Members may also get clubs re-gripped at the Windermere Pro Shop.
Windermere 678.513.1000 x1 | Olde Atlanta 770.497.0097 x1
Monday – Friday | 7 AM - 7 PM
Saturday/Sunday | 6:30 AM - 7 PM
Practice Facilities
Looking to shave a few strokes off your game? Olde Atlanta and Windermere Golf Clubs have just the locations to do it – each club offers a complete range of practice facilities. Driving ranges with grass & mats, practice putting green, short game and practice green area. Chipping and pitching area and practice sand bunker complete the practice facilities. Individual practice and group instruction services are provided our professional golf staff.
Lessons
Our PGA certified instructors offer full-service game development programs for all aspects of your golf game, whether you are new to the game, a junior, recovering from injury or just need a tune-up for the season. Our instructors will design a program to meet your needs for onsite instruction or video sessions.
Windermere | Shaun Pridgeon | shaunpridgeon@gmail.com | PGA of South Africa | 678.274.7665
Olde Atlanta | Dave Anderson | da@pga.com | PGA of America | 678.557.9630
Olde Atlanta | Mark Williams | mwaaj@bellsouth.net | PGA of America | 770.298.0825
Leagues
Each club has competitive leagues. For information on any of these groups or to find out how to join one or more of these fun associations, please stop in or call the pro shop.
Tournaments
Your leagues provide some of the most exciting golf tournaments around. You'll play challenging rounds, meet fellow Members and, with any luck, win some great prizes.
TOURNAMENT WINNERS