At Your Service
At The City Club of Washington, every program, amenity and service we offer is designed with our Members' needs in mind. Whether you're an active professional, a civic leader, a book lover, a wine connoisseur or someone who just enjoys the finer things in life, you'll find something here to engage your interests and people to share them with.
Meet Executive Chef Marc Wilson
Marc Wilson obtained his foundation for cooking from the regular Sunday meals prepared by the matriarchs of his family. Drawn to the alluring aromas and fast-paced environment of the kitchen, he has dedicated his life to continually seeking new knowledge and techniques for perfecting his craft. From his grandmother's kitchen to the American Culinary Federation, no table has gone unturned in his pursuit of mastering the culinary arts.
Presidential Dining Room
Enjoy an elevated formal dining experience in our Presidential Dining Room, where you'll be treated to personalized service and some of the finest cuisine that D.C. has to offer. From signature lunch specials to elegant dinner favorites, any time is a good time to indulge in this exquisite fine dining experience.
Columbia Square Bar & Lounge
For a gratifying casual dining experience, visit the Columbia Square Bar & Lounge. Network with colleagues or just relax and unwind in a sophisticated yet laidback environment, all while enjoying the classic comforts of a leisurely meal or a craft cocktail.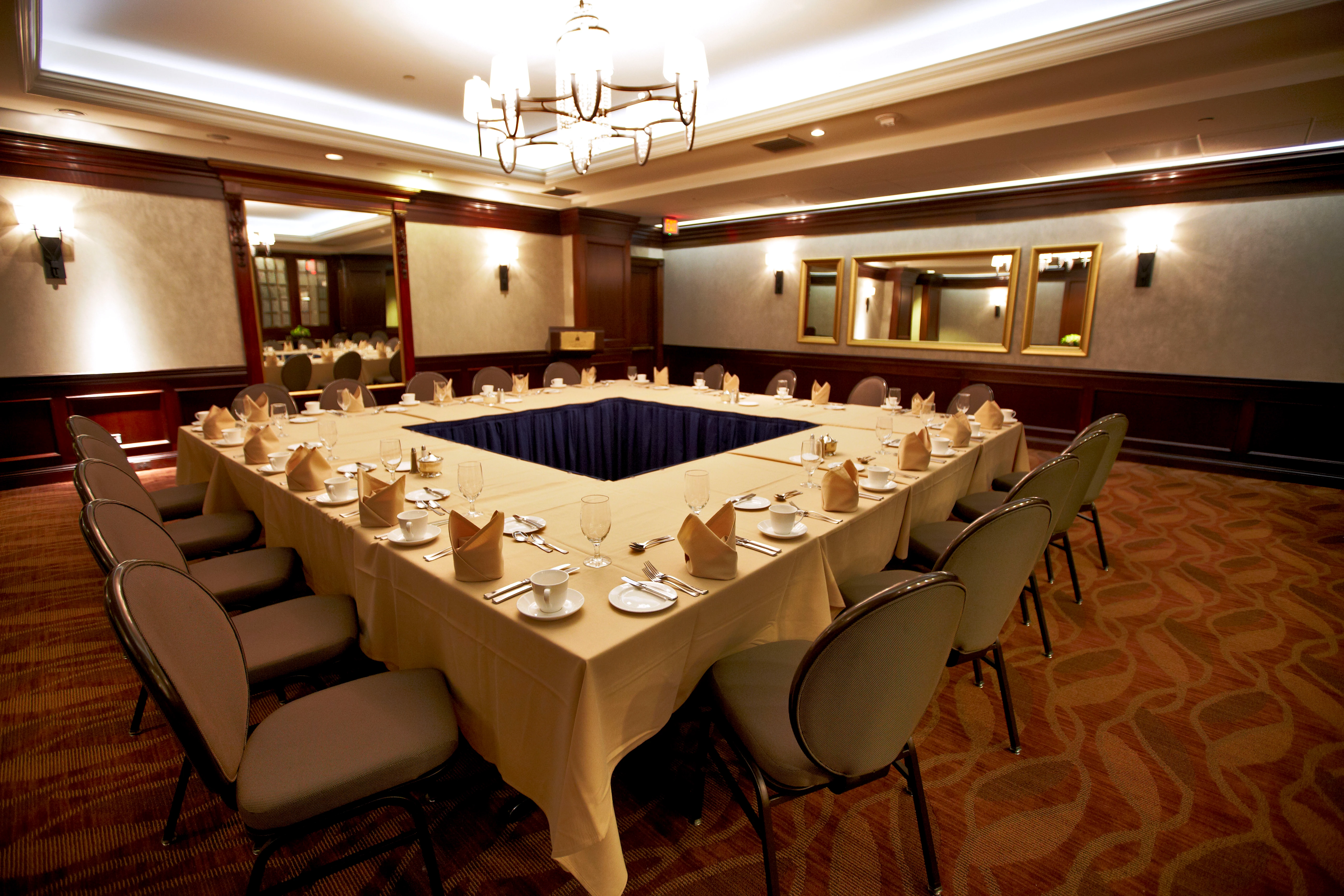 Meeting Services
The City Club of Washington is perfectly suited to fulfill the needs of any D.C professional. Fully equipped with videoconferencing equipment, reliable technology, catering services and a variety of networking accommodations, our anytime lounge, meeting rooms and conference rooms have all the comforts of home with the essentials of an office.
Clubs Within the Club
Member-driven Clubs Within the Club make it easy to connect with like-minded professionals who share your interests. Our programs are designed to enrich your life with cultural, educational and business-oriented events, featuring prominent guest speakers and ample opportunities to network and build lasting relationships.