Oak Creek Ladies Golf Association
18 Hole Ladies Golf League
Maximum USGA Index is 40.4 | Rules Governed by USGA
Tuesday Play | 8:30 AM Shotgun
$45 | Membership Fee
$30 | Annual Handicap Fees
$49 | Weekly Greens Fees
Contact Information
Evan Neale | Head Golf Professional | evan.neale@clubcorp.com
Chris Kennison | President | oakcreeklga@gmail.com
Karen Hunter | Vice President | oakcreeklga@gmail.com
Dixie Flaim | Treasurer
Sue Pare | Secretary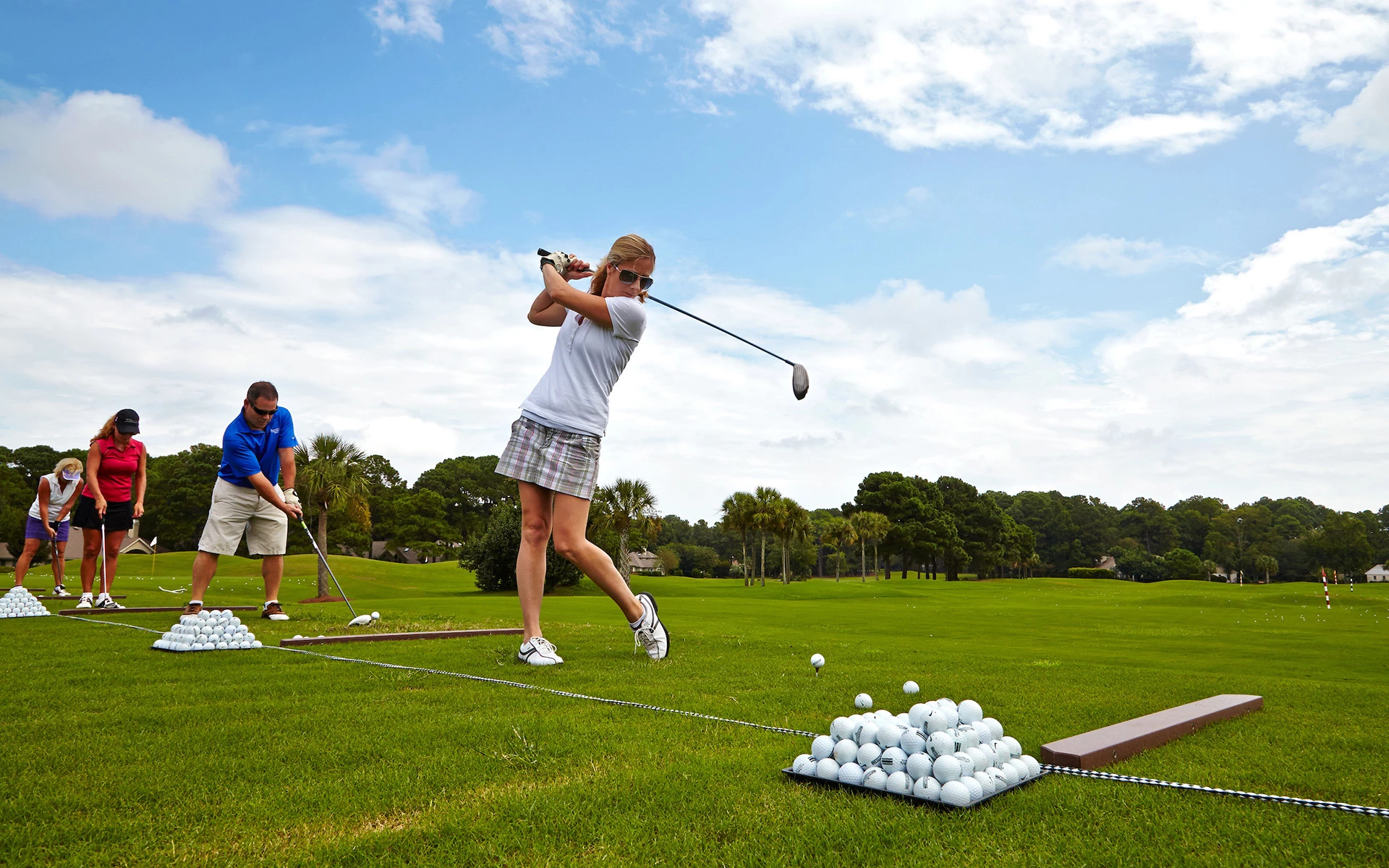 James Frye
Manager of Golf Instruction
Serving since 2022
About James

James is the newest member of the Oak Creek golf professional staff and is a graduate of Fayetteville State University with a bachelor's degree in Sociology. He grew up learning and playing golf while working at the famed Pinehurst Resort in Pinehurst, N.C. James was first introduced to golf instruction as a golf coach with the First Tee of America. He has a passion for developing junior golfers and a keen eye for helping the beginner as well as the seasoned golfer reach their full potential. "My philosophy as a golf instructor is seeded in the belief that there is an athlete in all of us. I want my students to understand how their time playing other sports can translate into success in the golf swing, no matter your age." – James Frye As a member of the Callaway Golf Professional staff, James is also available to assist you with your golf club fittings and repairs.
Brent Taliaferro
Assistant Golf Professional
Serving since 2016
About Brent

Brent began playing golf recreationally with the motivation from family members who play golf. Developing as a golfer during the height of the Tiger Woods era, however, directly influenced his pursuit of golf as a career. Brent started his tenure with Oak Creek Golf Club in 2015 and has developed an expertise in the administration of golf outings, league play and golf merchandising. His work in golf merchandising has garnered regional and national recognition from golf retail giants TaylorMade Golf, Nike Golf, Travis Matthew and others. "I am fully committed to Oak Creek's focus of expanding the game of golf, making it accessible to all and enhancing the overall golf experience. The fun, bonding and relationships built from the great game of golf are immeasurable." – Brent Taliaferro As a member of the TaylorMade Golf Professional staff, Brent is also available to assist you with golf club fittings, golf instruction and the coordination of your next golf outing.
Drew Guty
Assistant Golf Professional
Serving since 2023