PPA Tour Official Pro Pickleball Tournament
August 5-11 | Braemar Country Club
Don't miss a moment of the racquet-swinging, ball-bouncing action! Purchase your tickets today and join us for the Selkirk Showdown Presented by Invited, which will be televised live on the Tennis Channel and shown on PPA TV, and the Finals will air on FS1. This "made for TV special" will feature 10 of the top male pros and 10 of the top female pros including Ben Johns and Anna Leigh Waters, as well as special guests.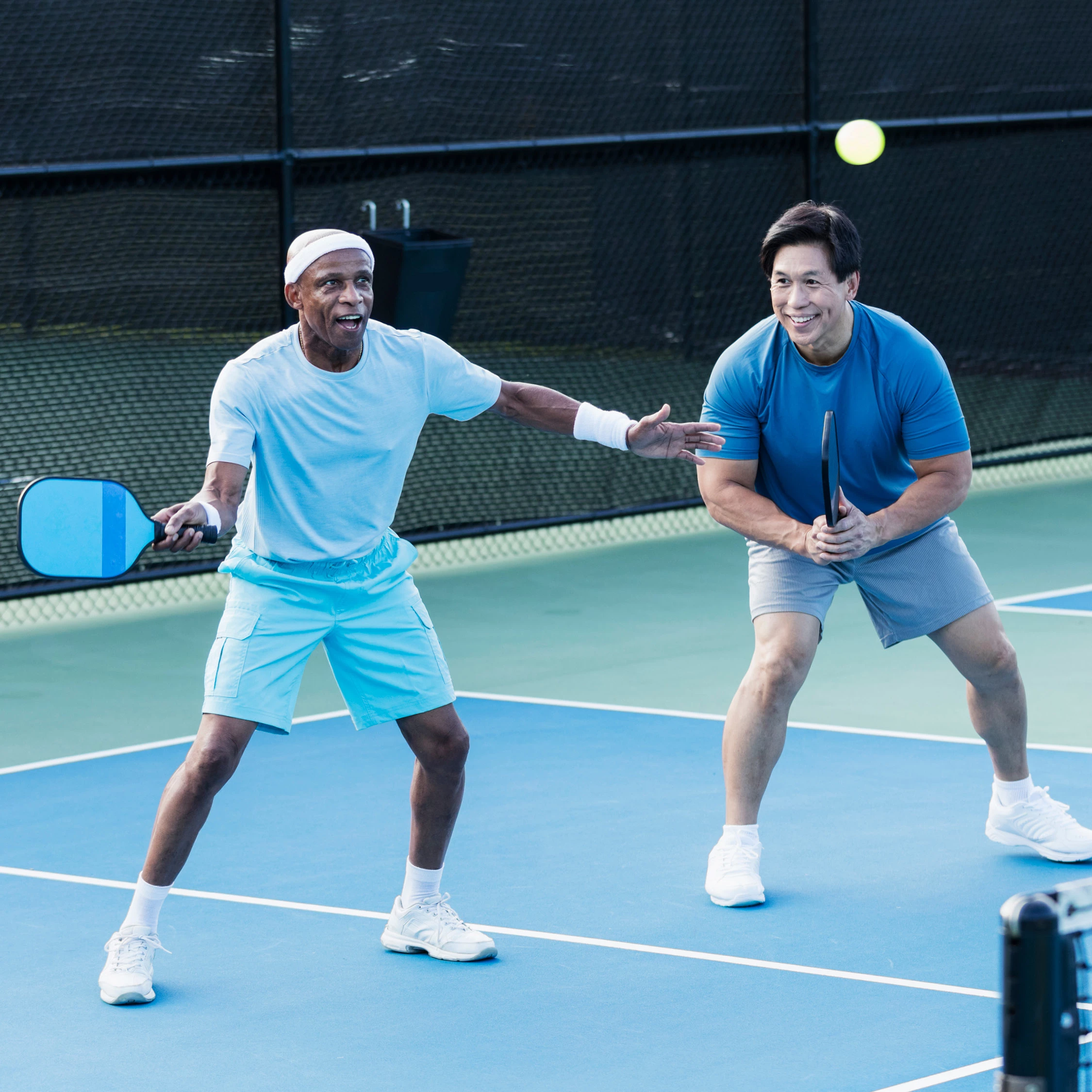 Facilities Include:
– 4 Pickleball Courts
– 19 Tennis Courts
– Ball Machine
– 12 Full-Time Tennis Professionals offering world-class instruction and tennis expertise


We also have 60 USTA Teams for adult and junior players, plus a full calendar of Los Angeles tennis club events and other related social activities. Braemar Country Club is also a USPTA designated regional testing center site.
LESSONS
Braemar Country Club's tennis pros offer group, semi-private and private lessons for players of all ages and skill levels for members and non-members.
PRO SHOP
We have a full-service tennis shop with apparel and rackets from major brands. We also welcome special orders. 24-hour custom stringing service is available.
We offer specific tennis improvement programs for beginning, intermediate and advanced levels.
Adult Tennis Clinics offer:
– Intensive tennis instruction, drills and match play
– Players grouped on court with those of similar skills
You'll hit a ton of balls, work hard, meet new friends, and laugh a lot. You will leave each clinic with a new enthusiasm for the game and greater on-court self-confidence.
For more information or to enroll in one of our clinics, please contact the Tennis Pro Shop at 818.345.3230.
Tennis Programs
Braemar Women's Tennis Club
Join us every other month on Wednesday for tennis and fun.
Braemar Men's Tennis Club
Looking for a game? Let us do it for you. We arrange games at 7:45 AM on Tuesday, Thursday, Saturdays and Sunday.
LEAGUES
Something for everyone!
In-House Men's Singles and Doubles Leagues
Our men's singles and doubles leagues run every 6-8 weeks.
USTA Local Area League play – weekday & weekend teams with play throughout the San Fernando Valley
Ladies Valley League, Metro League, Far West League
For any information, please call the Tennis Pro Shop 818.345.3230
Leagues & Tournaments
Leagues
For information on any of these groups or to find out how to join one or more of these fun associations, please stop in or call the pro shop.
– Junior tennis clinics
– Tennis 101 complimentary beginner clinics
– 2.5 – 3.0 FUN clinic
– Adult clinic 4.0+
– 3.0+ adult clinic
– 3.0+ fast action tennis
– 3.0 – 3.5 adult clinic
– 3.0 – 3.5 fast action tennis
– "Quick fix" complimentary adult clinic
Tournaments
Your leagues provide some of the most exciting tennis tournaments around. Here, you'll play challenging matches, meet fellow Members and, with any luck, win some great prizes.
USTA NTRP Adult Tournament
Mens and Ladies Club Championships Doubles, Mixed Doubles and Singles