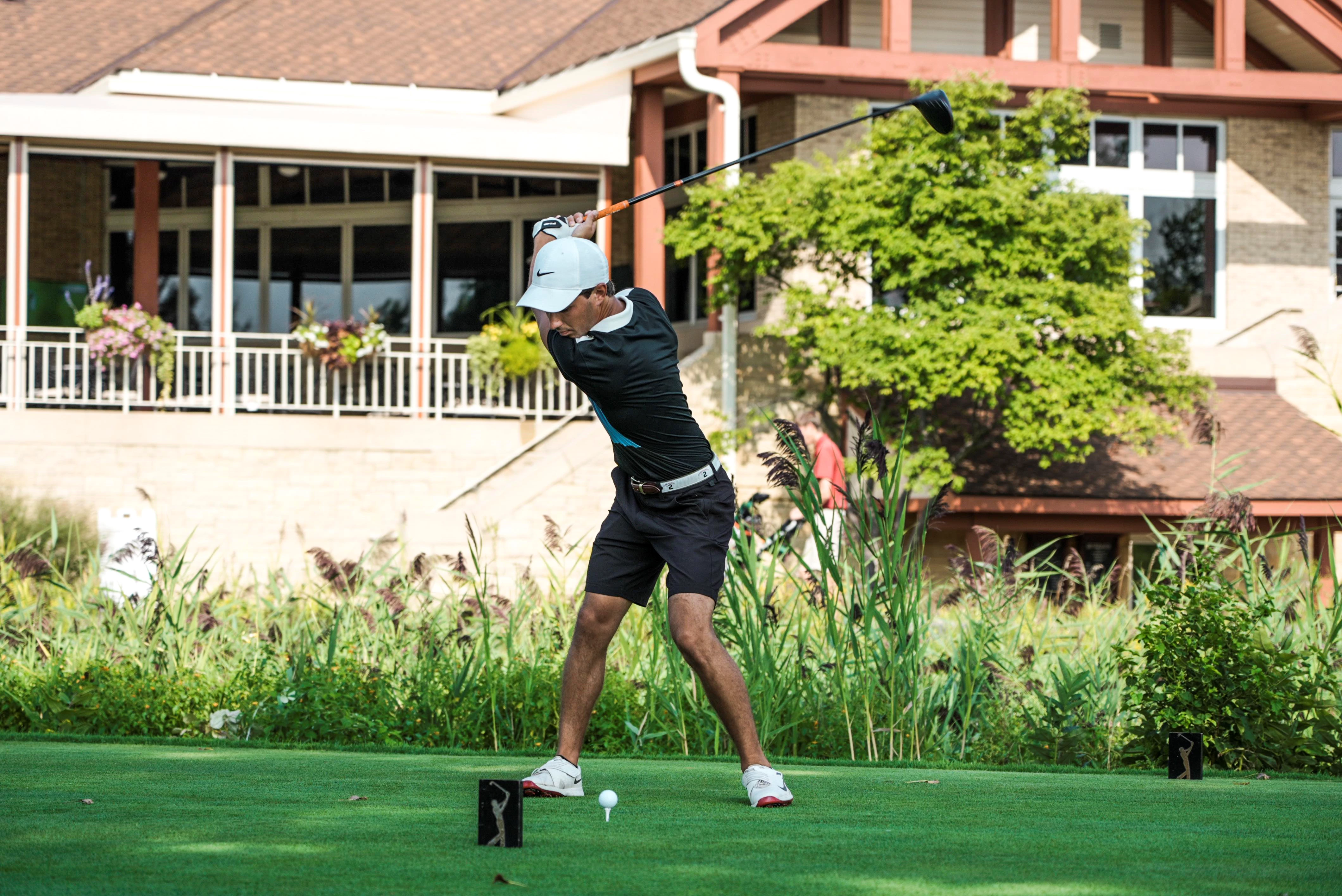 Awards and Recognition
Our course was the first ever to receive the James Audubon Environmental Steward Award for ecological restoration, in addition to being the 12th Audubon Certified Golf Course in the world and the first in Michigan. It was a 16-time Host to PGA and Senior PGA tour events, a 12-time Top 100 Golf Shop and opened as a Top 10 Golf Course in Michigan.
The Golden Bear Lounge
Open year round for your entertainment, the Golden Bear Lounge at TPC Michigan is an innovative golf-simulator experience, offering fun for all ages and golf abilities. Enjoy our Club cuisine and cocktails while you take on friends, family or associates in a friendly game of virtual golf. It's also the perfect place to host parties, events and more!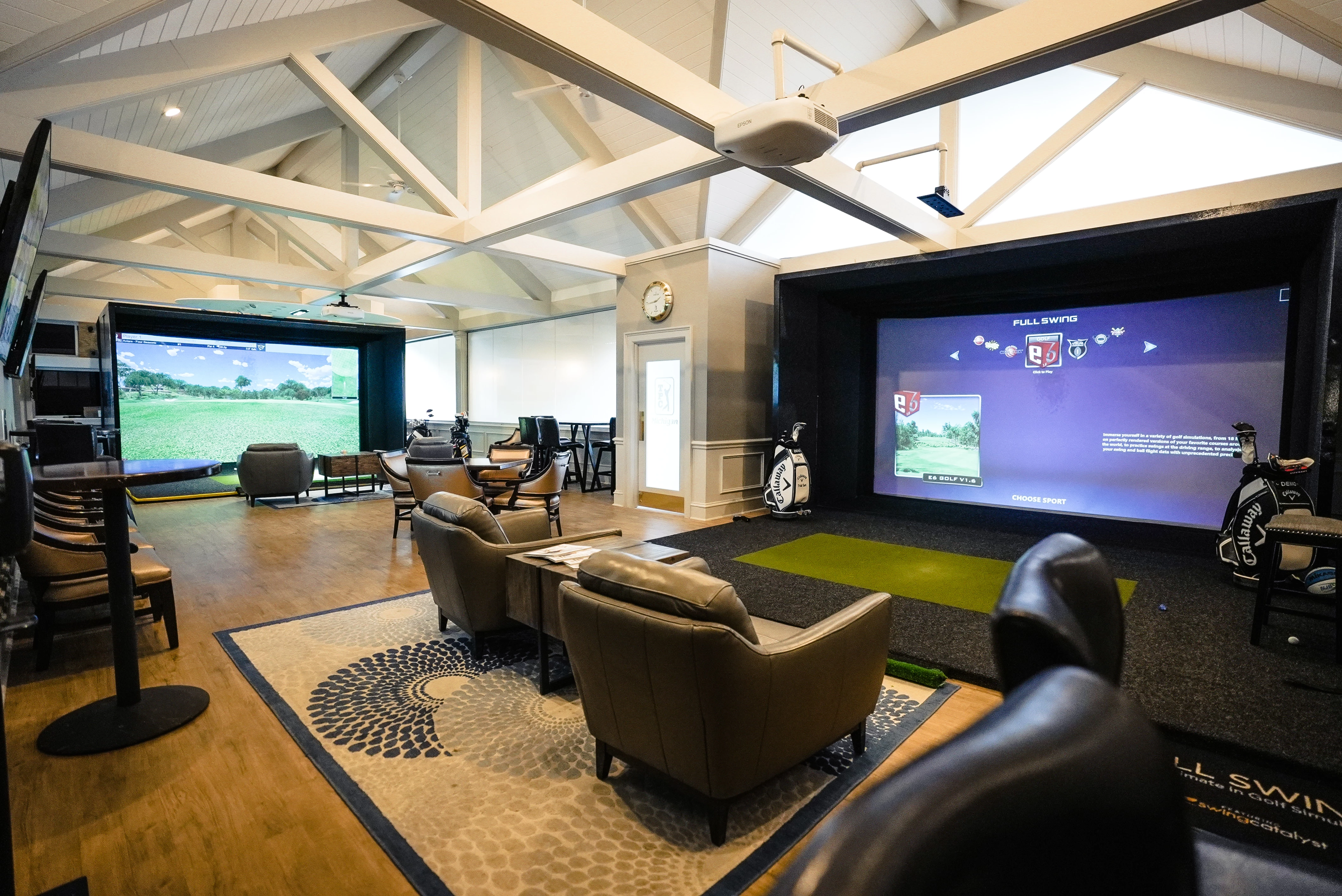 Crush It! Juniors Program
Based on principles of the American Development Model (ADM), TPC Michigan's Crush It! Juniors Program is a game-changing golf development program designed to help your junior golfers develop a deep love for the game and the abilities needed to perform on the course.
Whether new or familiar with the game and for fun or friendly competition, the program provides kids with the tools to engage proactively in life and learn valuable lessons they can use in all areas of their lives, while at the same time enabling them to engage in developmentally appropriate experiences and learning opportunities that connect child and family at every step through a progression pathway.
At the core of TPC Michigan's Crush It! Program is the development of a "golfer for life" through the motto, "Skills for golf, skills for life" by through:
Confidence
Respect
Understanding
Self-discipline
Hard work
Integrity
Talent
Game On! Program
Whether you're picking up a club for the first time or if you're coming back to the sport after some time off, TPC Michigan's Game On! Program provides the ideal way for golfers to experience learning the game in an environment and structure that will enable them to build the skills, knowledge and social connections to actively play the game and maximize your TPC Michigan membership.
Where Game On! differs from other traditional programs is that it does not measure success based on completing a set number of classes. Instead, success is defined when you have achieved the criteria set out within a 3-Level Progression Pathway that ensures you have harnessed the knowledge, experiences and appropriate level of skill to play the golf course. The length of time spent on the program varies between golfer but it's why golf is a journey, not a marathon.
No matter where your golf journey is taking you, TPC Michigan is excited to welcome you to the sport! From socializing in a friendly and fun environment to focusing on health and wellness, golf has something for everyone and for every family through:
Making New Social Connections
Spending more time with loved ones
Learning a new skill
Healthier lifestyle
An activity great for the entire family
Instruction
Expert Golf Instruction at TPC Michigan
Our team of Class A PGA & PGA-affiliated golf instructors does have years of experience developing programs to help you play better golf. We know and understand that not all concepts and swings work for everyone. This is why each student is treated as an individual. No matter your skill level or goals, our team will create a customized program for you. Through innovative concepts, but more importantly a relaxed and fun atmosphere. Our dedicated team is here to help you achieve your goals.
Locker Rental
Lockers are available in both the Men's and Ladies' Locker Rooms. Shoeshine service is also available.
Bag Storage
Bag storage is available for an annual fee of $180; $130 for an additional bag or pull cart. Have peace of mind that your golf clubs will be taken care of from the beginning to the end of each round.
Handicaps
Our handicap service is provided by the Golf Association of Michigan (GAM) in accordance with the USGA Handicap System. The annual fee is $50.
Club Rental
We feature the latest technology from Callaway for our rental clubs. Rental clubs are available for TPC Michigan Members and their guests at a fee of $50 (9 holes) or $80 (18 holes) which includes 2 sleeves of balls.