The Golf Academy
The Golf Academy includes golf professionals ready to help you continually learn and improve your game.
Kids Golf: Junior Golf 365 in Peachtree City is an award-winning Youth Development program for ages 4 to College Years. Lead by one of America's Junior Golf Specialist, Chris Knobloch. A USKids TOP 50 Master Kids Teacher & Georgia's Junior Golf Leader in 2017, Chris has created a unique atmosphere and playful experience for our kids. After School Golf, Summer Camps, PGA Junior League & Competition KidZ are a few of the activities introducing boys & girls to this great game of golf as well as developing some of the state's top talent. Check out JuniorGolf365.com for more information and to register for a class or camp. Questions or Individual Lessons - Email Chris Knobloch directly or call 770-402-8749.
Adult Golf Instruction is provided @ Braelinn Golf Club; a PGA & LPGA Golf Professional with 20 plus years of teaching. Group Classes such as LPGA 101 focus on the fundamentals, Grip It & Rip It monthly events, & Game Changer Class incorporates Fitness & Golf instruction which is seeing some incredible results with her students. Additional Information about all of our Academy's Adult Group Classes or book an Individual Lesson - Contact Sherry Dircks directly or call 404-861-0805.
Golf Fitness is provided @ Braelinn Sports Club by Jamie Arion: Strength & Conditioning Coach, Personal Trainer, Health Coach and Nutrition Specialist with 30 years of coaching experience. Group Classes include Golf Fitness Classes, Golfer's Express Stretch Class & the cutting edge GameChanger class which incorporates fitness AND golf instruction. Personal training and nutritional coaching are also available. Contact Coach Jamie Arion directly or call 678-371-8555.
GAME IMPROVEMENT GOLF TECHNOLOGY INCLUDES - CLUB FITTING WITH ALL MAJOR BRANDS, ON-SITE CLUB REPAIR/24 HOUR GRIP REPLACEMENT, FLIGHTSCOPE LAUNCH MONITOR, VIDEO SWING ANALYSIS, BLAST MOTION, MY SWING BALANCE & 3D & MULTIPLE SWING AIDS.
Crush It! Juniors Program
Based on principles of the American Development Model (ADM), The Clubs of Peachtree City & Newnan's Crush It! Juniors Program is a game-changing golf development program designed to help your junior golfers develop a deep love for the game and the abilities needed to perform on the course.
Whether new or familiar with the game and for fun or friendly competition, the program provides kids with the tools to engage proactively in life and learn valuable lessons they can use in all areas of their lives, while at the same time enabling them to engage in developmentally appropriate experiences and learning opportunities that connect child and family at every step through a progression pathway.
At the core of The Clubs of Peachtree City & Newnan's Crush It! Program is the development of a "golfer for life" through the motto, "Skills for golf, skills for life" by through:
Confidence
Respect
Understanding
Self-discipline
Hard work
Integrity
Talent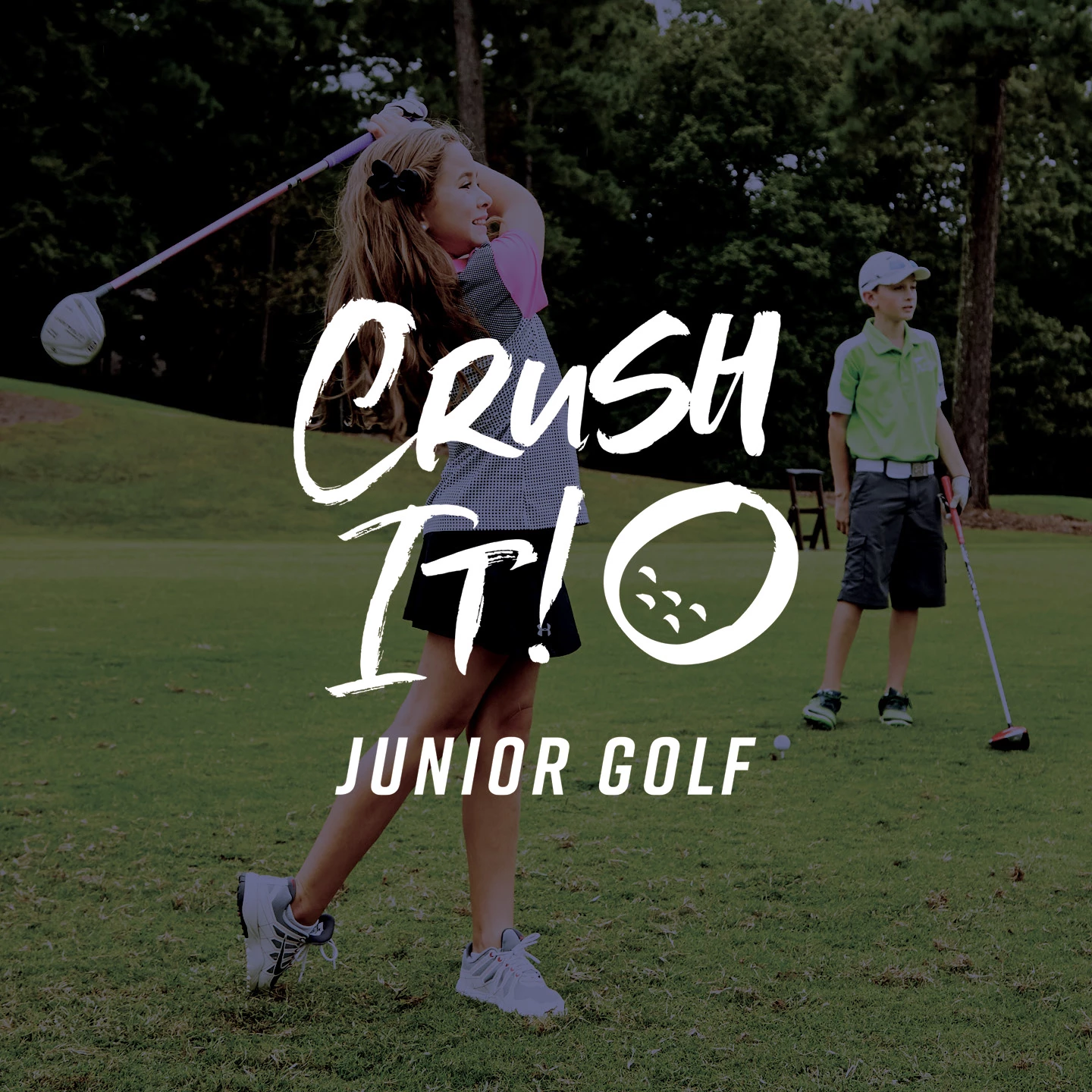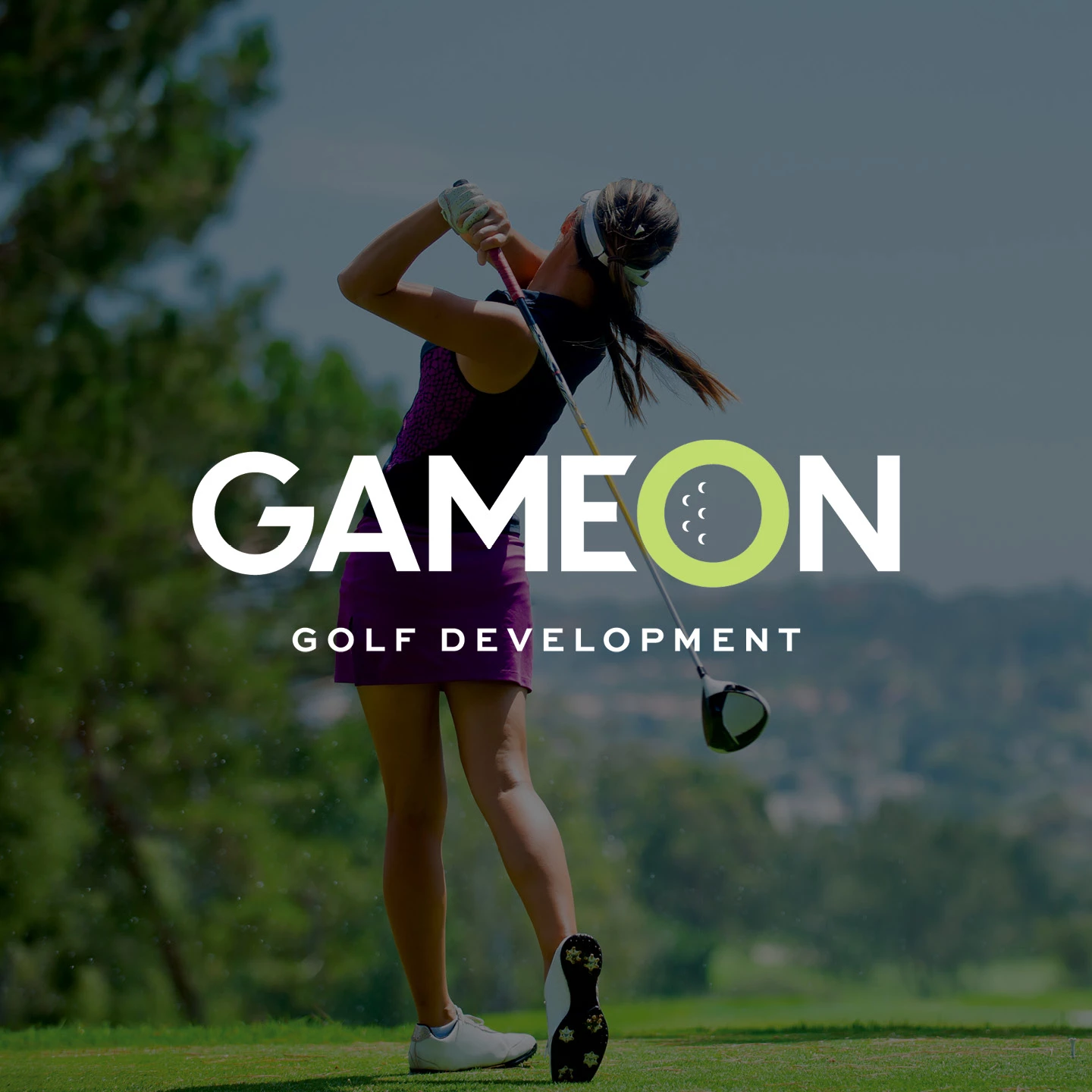 Game On! Program
Whether you're picking up a club for the first time or if you're coming back to the sport after some time off, The Clubs of Peachtree City & Newnan's Game On! Program provides the ideal way for golfers to experience learning the game in an environment and structure that will enable them to build the skills, knowledge and social connections to actively play the game and maximize your The Clubs of Peachtree City & Newnan membership.
Where Game On! differs from other traditional programs is that it does not measure success based on completing a set number of classes. Instead, success is defined when you have achieved the criteria set out within a 3-Level Progression Pathway that ensures you have harnessed the knowledge, experiences and appropriate level of skill to play the golf course. The length of time spent on the program varies between golfer but it's why golf is a journey, not a marathon.
No matter where your golf journey is taking you, The Clubs of Peachtree City & Newnan is excited to welcome you to the sport! From socializing in a friendly and fun environment to focusing on health and wellness, golf has something for everyone and for every family through:
Making New Social Connections
Spending more time with loved ones
Learning a new skill
Healthier lifestyle
An activity great for the entire family
Get Your Game On! - Canongate 1
Get Your Game On! - Flat Creek
Get Your Game On! - Whitewater Creek