Course Information
Homestead / Old Mill

| | | | | |
| --- | --- | --- | --- | --- |
| Tee | Par | Yardage | Rating | Slope |
| Champion | 72 | 6,673 | 72.2 | 130 |
| Back | 72 | 6,371 | 70.7 | 128 |
| Middle | 72 | 5,914 | 68.7 | 126 |
| Forward | 72 | 5,138 | 66.5 | 114 |

Graveyard / Homestead

| | | | | |
| --- | --- | --- | --- | --- |
| Tee | Par | Yardage | Rating | Slope |
| Champion | 72 | 6,640 | 72.6 | 132 |
| Blue | 72 | 6,309 | 70.8 | 129 |
| Middle | 72 | 5,943 | 69.2 | 126 |
| Forward | 72 | 5,334 | 71.1 | 121 |

Old Mill/ Graveyard

| | | | | |
| --- | --- | --- | --- | --- |
| Tee | Par | Yardage | Rating | Slope |
| Champion | 72 | 6,609 | 72.4 | 132 |
| Blue | 72 | 6,256 | 70.3 | 129 |
| Middle | 72 | 5,927 | 69.1 | 125 |
| Forward | 72 | 5,270 | 71.1 | 121 |

Braelinn Golf Course

| | | | | |
| --- | --- | --- | --- | --- |
| Tee | Par | Yardage | Rating | Slope |
| Gold | 72 | 6,857 | 72.0 | 132 |
| Blue | 72 | 6,424 | 70.4 | 128 |
| White | 72 | 6,068 | 68.9 | 124 |
| Green | 72 | 5,234 | 69.8 | 121 |

Whitewater Creek Golf Course

| | | | | |
| --- | --- | --- | --- | --- |
| Tee | Par | Yardage | Rating | Slope |
| Gold | 72 | 6,739 | 73.8 | 140 |
| Blue | 72 | 6,284 | 71.0 | 134 |
| White | 72 | 5,648 | 68.2 | 125 |
| Green | 72 | 4,907 | 70.1 | 121 |

Canongate I Courses

Lee/Wilson 18 Course

| | | | | |
| --- | --- | --- | --- | --- |
| Tee | Par | Yardage | Rating | Slope |
| Gold | 72 | 6,794 | 72.4 | 132 |
| Blue | 72 | 6,359 | 70.6 | 128 |
| White | 72 | 5,958 | 68.8 | 123 |
| Red | 72 | 5,043 | 69.1 | 121 |

Roquemore/Burton 18 Course

| | | | | |
| --- | --- | --- | --- | --- |
| Tee | Par | Yardage | Rating | Slope |
| Gold | 72 | 6,620 | 71.7 | 133 |
| Blue | 72 | 6,278 | 70.5 | 130 |
| White | 72 | 5,987 | 69.2 | 125 |
| Red | 72 | 5,262 | 71.0 | 126 |
Golf Professionals
Eddy Young
Head Golf Professional | Canongate I
Eddy Young
Head Golf Professional | Canongate I
Serving since 2006
About Eddy

Eddy Young is a native of Atlanta. Raised in the Cascade Heights area just north of Canongate 1. Eddy attended Southwest Atlanta High school and graduated from Georgia Southern with a degree in Criminal Justice. His first job in the golf industry was in the DeKalb County public course system first serving at Sugar Creek Golf Course and then at Mystery Valley. The first head professional job was at Riverside Golf and Country club in Macon, Georgia. After leaving Macon to return home he was the Head Professional at Hidden Hills Country club in Stone Mountain. Eddy became the golf professional at Canongate 1 in 2006 where he proudly serves our members.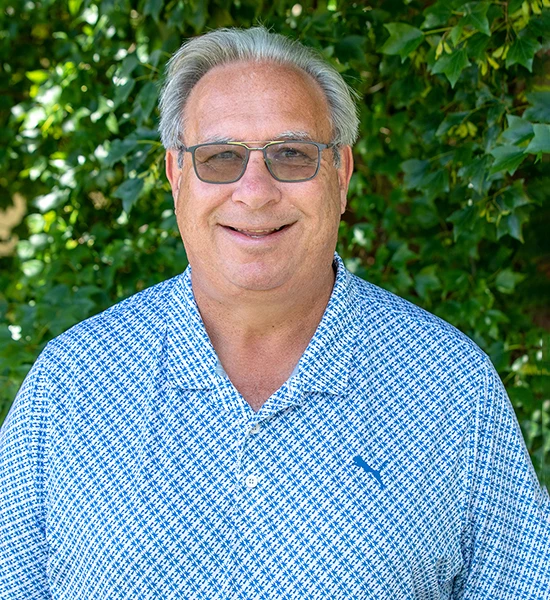 Mark Owen
Head Golf Professional | Flat Creek
Serving since 0000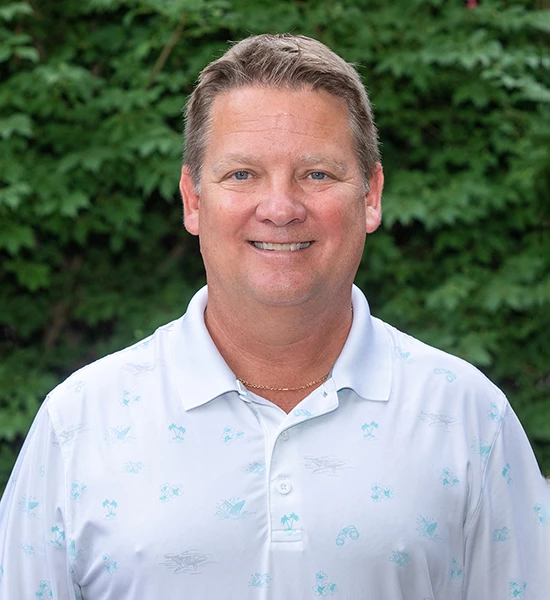 Sean Renaud
Head Golf Professional | White Oak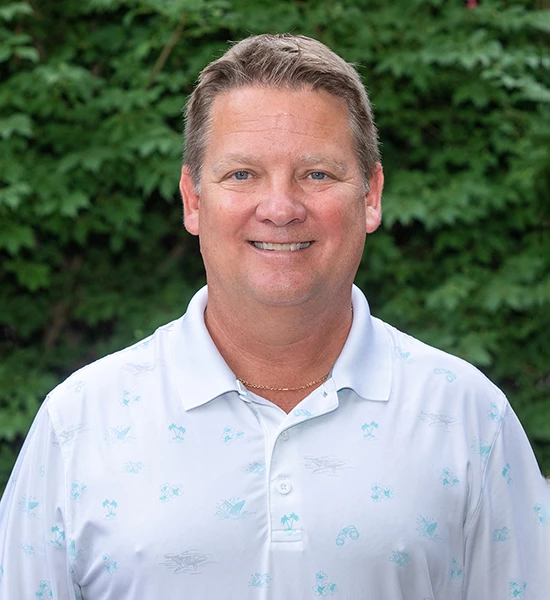 Sean Renaud
Head Golf Professional | White Oak
Serving since 2012
About Sean

Hello. I'm Sean Renaud, the Head Golf Professional at White Oak for the past nine years. I grew up in Cocoa Beach, Florida and graduated high school in 1990. I was accepted to Mississippi State University and studied in the Professional Golf Management program. Graduated and awarded a Bachelor of Business Administration Degree with a major in Marketing. I then became the Assistant Golf Professional at Saugahatchee Country Club and elected to the PGA in 1999. In 2000 I moved to Newnan, Georgia, where I received my first Head Golf Professional job at Newnan Country Club. I have two boys, Ryan Renaud age 17 and Ethan Renaud age 20. I enjoy all sports and follow the BRAVES in baseball and the COWBOYS in the NFL. If I'm not golfing, let's get a deck of cards out for a good Poker game. I look forward to meeting you! Keep it in the short grass - Sean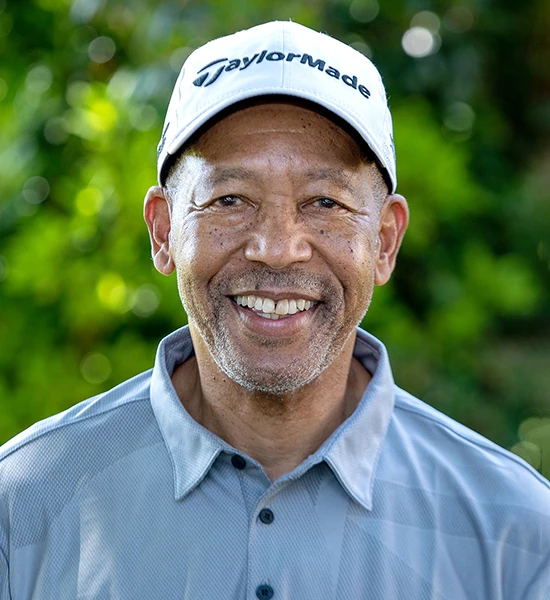 Daniel Harper
Head Golf Professional | Whitewater Creek
Serving since 2021
About Daniel

Before assuming this role, I was the Assistant Golf Professional at Planterra Ridge. I have been a member of the Invited Clubs family since March 2013 (6 years at Planterra & 3 years at Whitewater Creek). While at the clubs, I have assisted members in the Pro Shop and coached in the Ladies league and the PGA Junior leagues. I also provide private lessons for our members and guests. Before joining ClubCorp, I was a coach for The First Tee of Atlanta at John A. White Golf Course. Accomplishments include being one of the 2018 top 5 finalists for the ClubCorp Assistant Golf Professional of the Year and Coach of the Fall 2018, 2019 & 2020 PGA Junior League Championship teams.
Ted Meier
PGA Teaching Professional
Serving since 2015
About Ted

Ted playing, coaching and teaching success from past locations: Cherokee Town and Country Club, the Standard Club and Newnan Country Club. His philosophy is "The purpose of golf is for fun--the higher the quality of the golfer's skill, the more fun he or she has; therefore, let's keep elevating the golfer's skill level so we can get to even higher levels of fun in golf." Teaching Location: Flat Creek
Golf Professionals
Ted Meier
PGA Teaching Professional
Serving since 2015
About Ted

Ted playing, coaching and teaching success from past locations: Cherokee Town and Country Club, the Standard Club and Newnan Country Club. His philosophy is "The purpose of golf is for fun--the higher the quality of the golfer's skill, the more fun he or she has; therefore, let's keep elevating the golfer's skill level so we can get to even higher levels of fun in golf." Teaching Location: Flat Creek