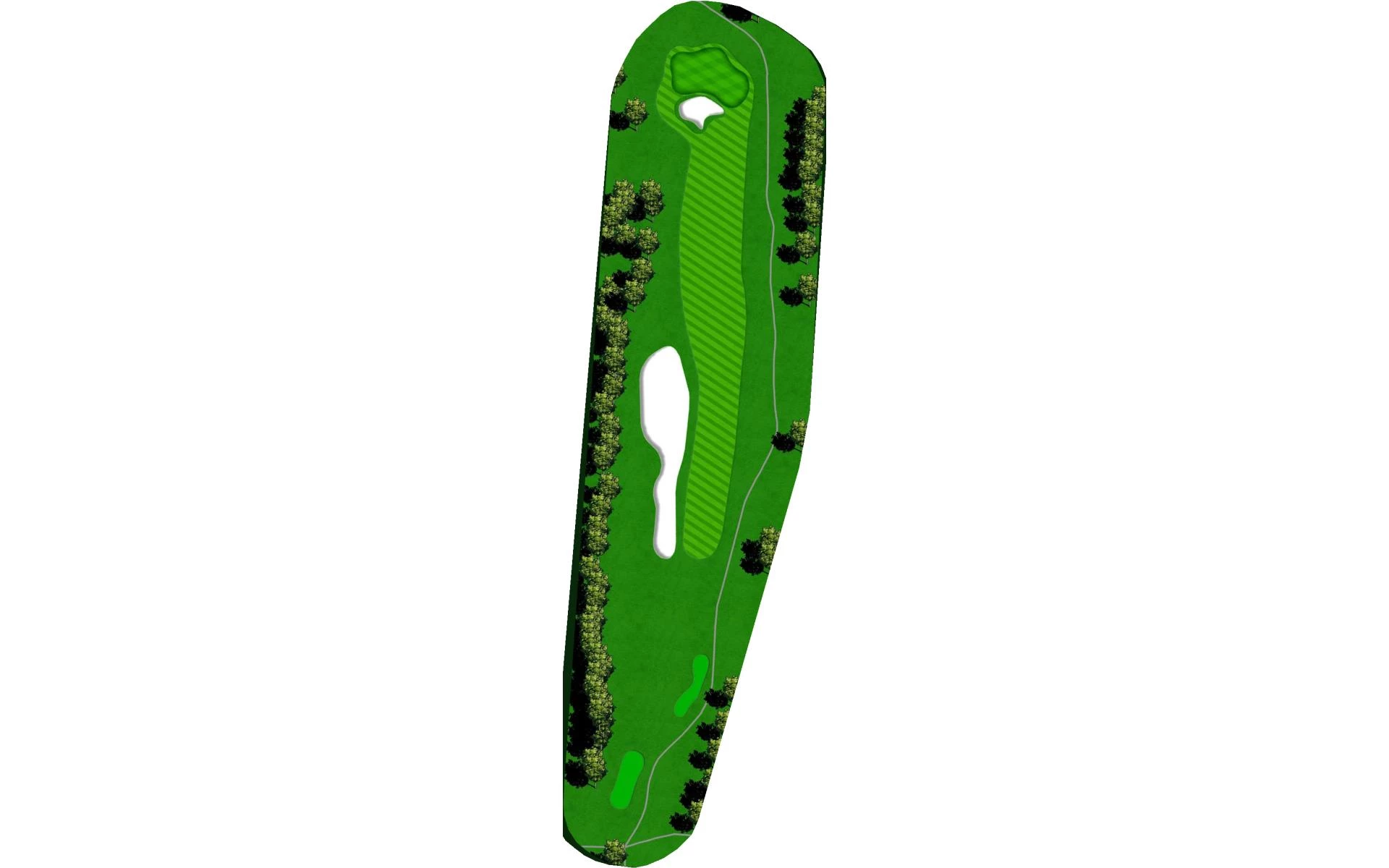 #

1
/
Par: 4
Yardage by Tee:
GOLD 411
BLUE 400
WHITE 357
GREEN 345
Pro Tips
Large fairway awaits any first tee nerves. Good drive on this short par 4 leaves a wedge to very accessible green. Avoid front bunker or going long with back left pin placement.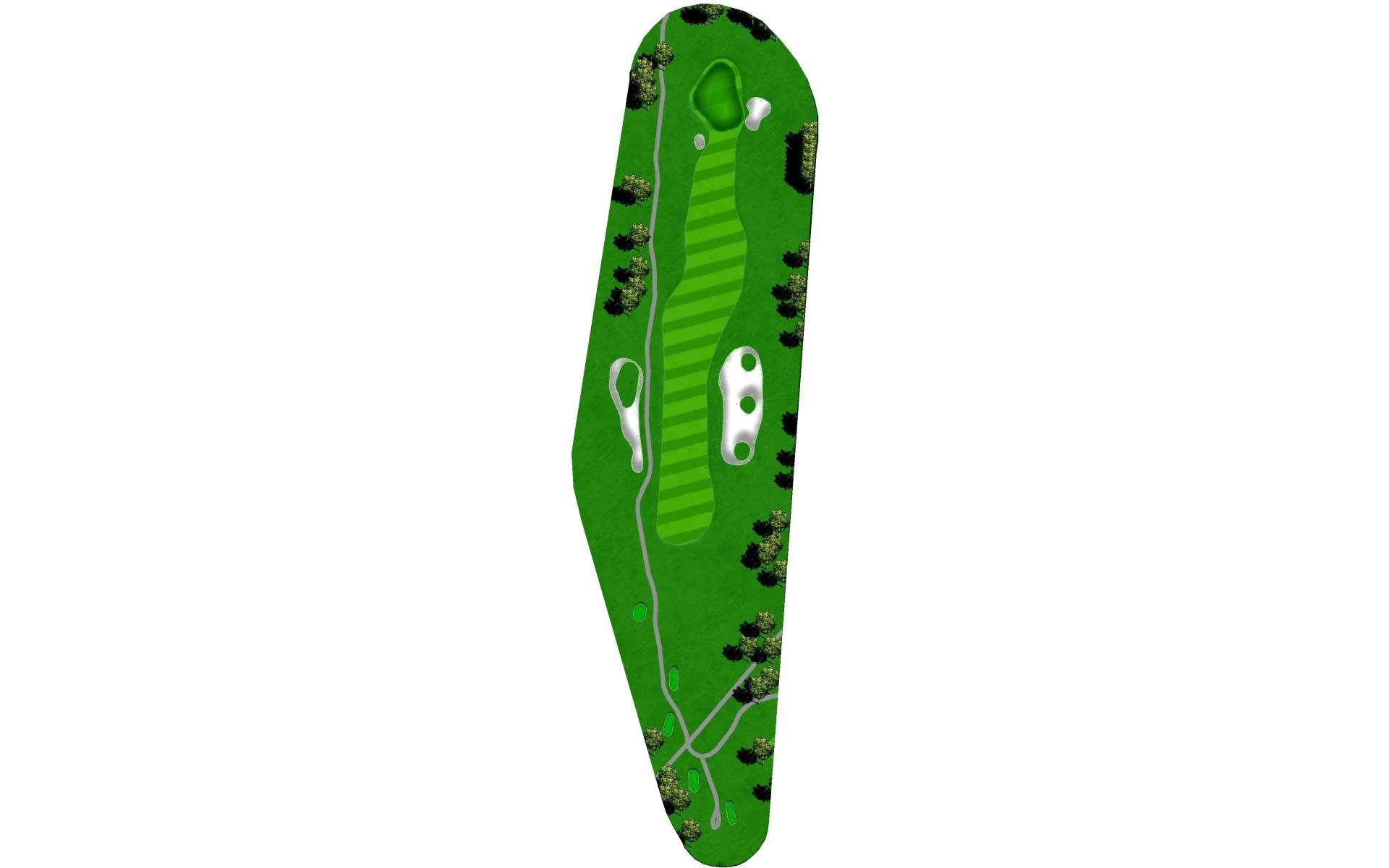 #

2
/
Par: 4/5
Yardage by Tee:
GOLD 458
BLUE 432
WHITE 397
GREEN 380
Pro Tips
Long par 4 playing into traditional southeast wind. A good drive avoids bunkers on both side of fairway and leaves a solid mid to long-iron to a large elevated green. An up and down will be tough from short and right. Accuracy is a premium.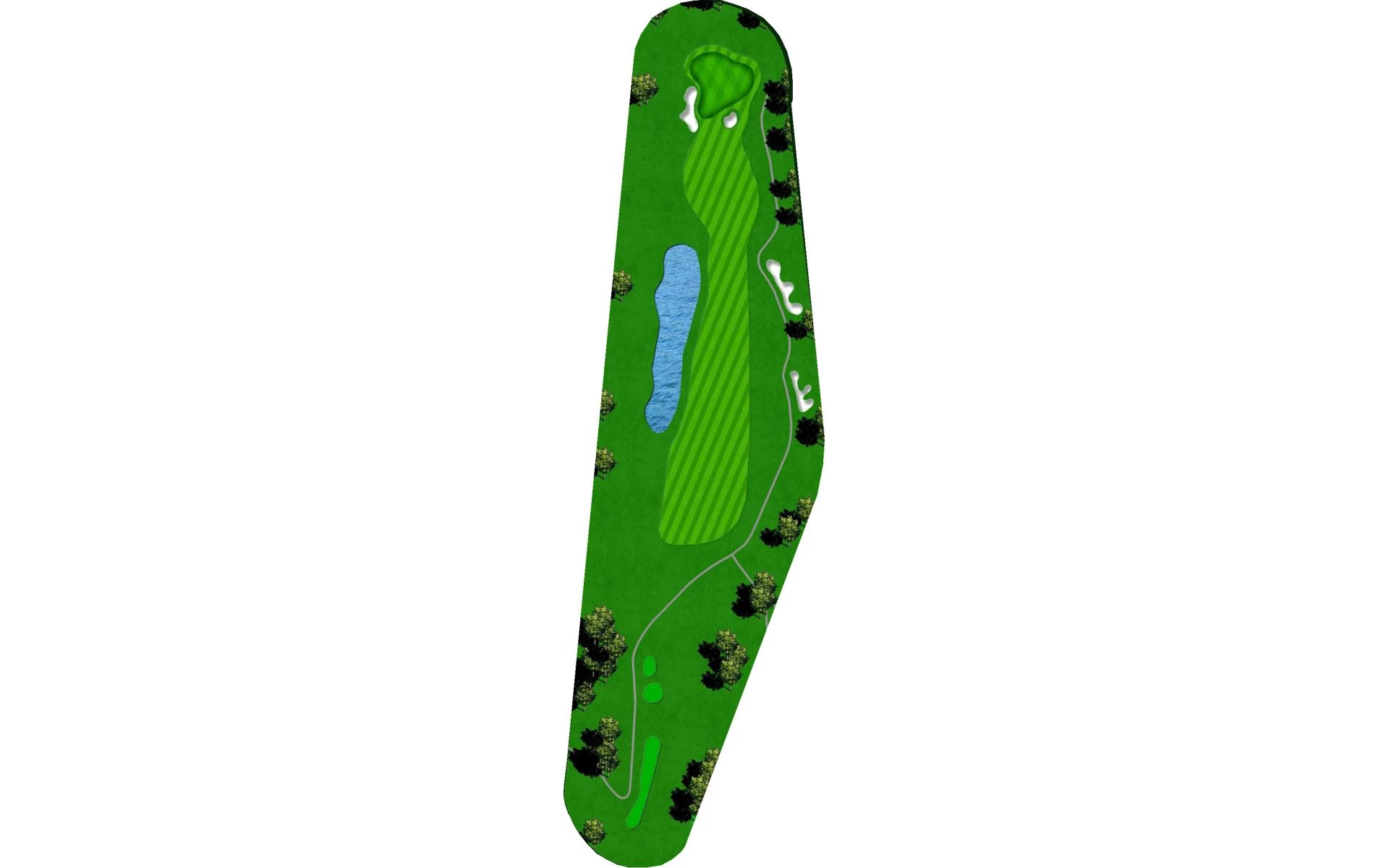 #

3
/
Par: 4
Yardage by Tee:
GOLD 442
BLUE 402
WHITE 362
GREEN 343
Pro Tips
Downwind short par 4. Avoid the water on the left to leave yourself with a short wedge into a receptive green. Don't get cute and leave it in the front pot bunker.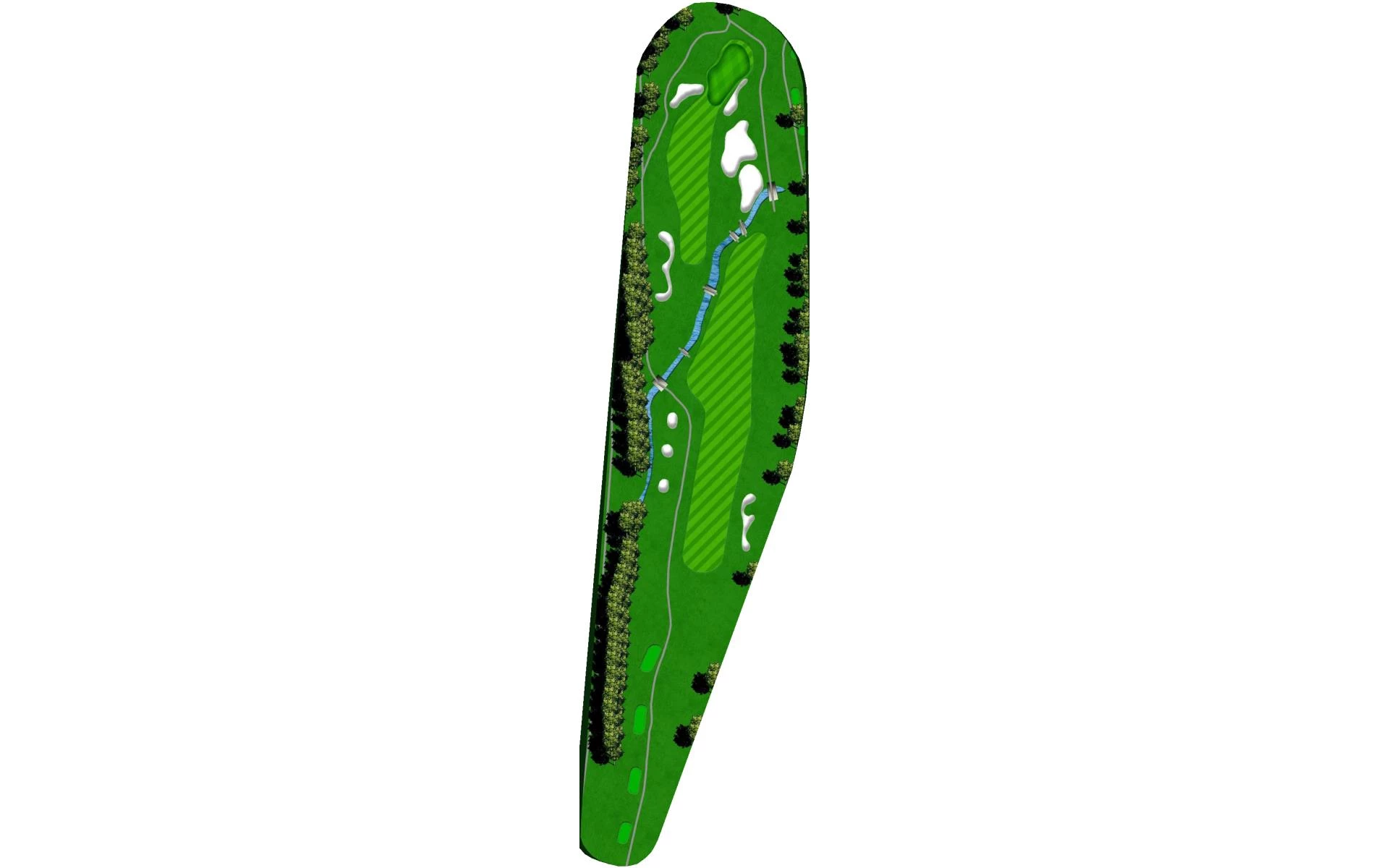 #

4
/
Par: 5
Yardage by Tee:
GOLD 560
BLUE 520
WHITE 473
GREEN 436
Pro Tips
First and only Par 5 on front nine. Aim at the famous Railroad box car to ensure you hit this fairway. Bunkers and OB left are only the start of the trouble. A creek runs diagonally through the approach landing area with large bunkers right and short of green, but a good drive makes this a reachable hole with long iron or wood.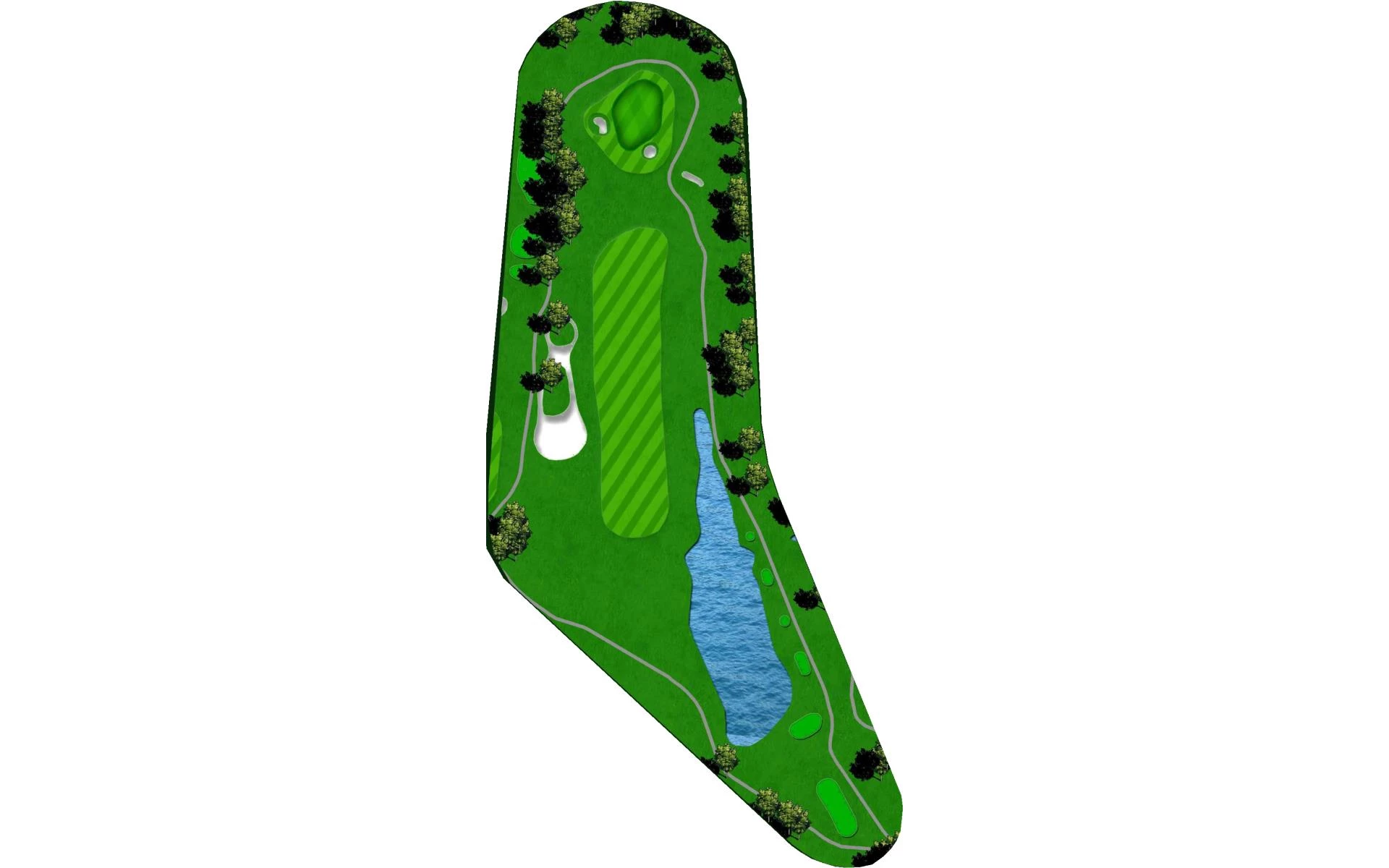 #

5
/
Par: 4
Yardage by Tee:
GOLD 437
BLUE 423
WHITE 304
GREEN 289
Pro Tips
Short par 4 playing traditionally downwind. No need for driver unless you're a big hitter. 3wood to the fairway leaves wedge approach. Small green demands accuracy as green falls away on all sides. Avoid front pot bunker.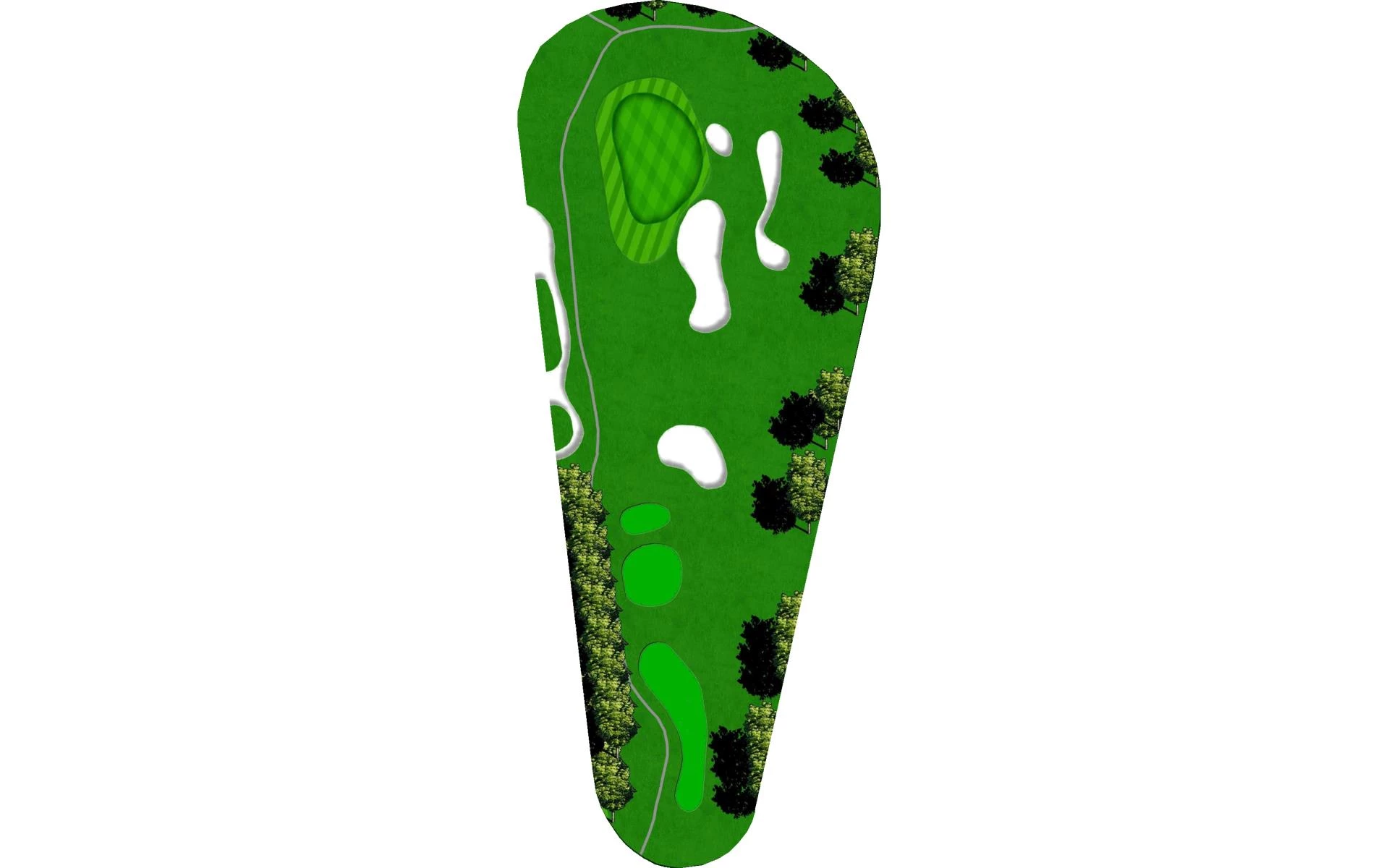 #

6
/
Par: 3
Yardage by Tee:
GOLD 194
BLUE 178
WHITE 156
GREEN 123
Pro Tips
Tough opening par 3 that can play 15-20 yds longer due to wind. Multi-sectioned green makes putting an issue if you miss the right section. Don't go long into back collection area and avoid large bunkers down the right side.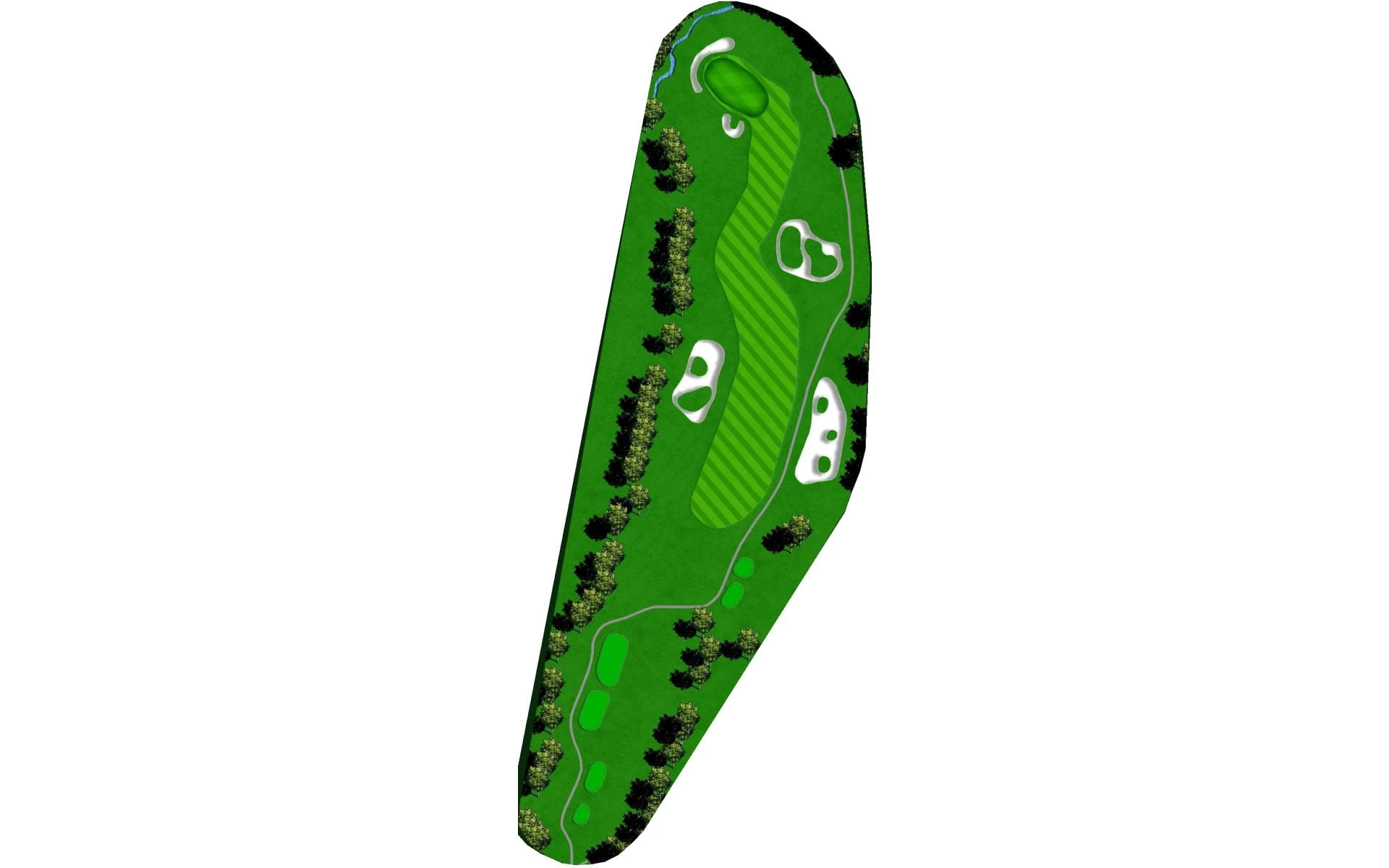 #

7
/
Par: 4
Yardage by Tee:
GOLD 433
BLUE 402
WHITE 342
GREEN 290
Pro Tips
Nice downhill par 4. Generous fairway for the conservative player. Aggressive players will need to avoid bunker and OB left and large bunker/mound complex straight-away. Downhill second makes club selection tough. With large collection area right and bunkers surrounding green accuracy is key.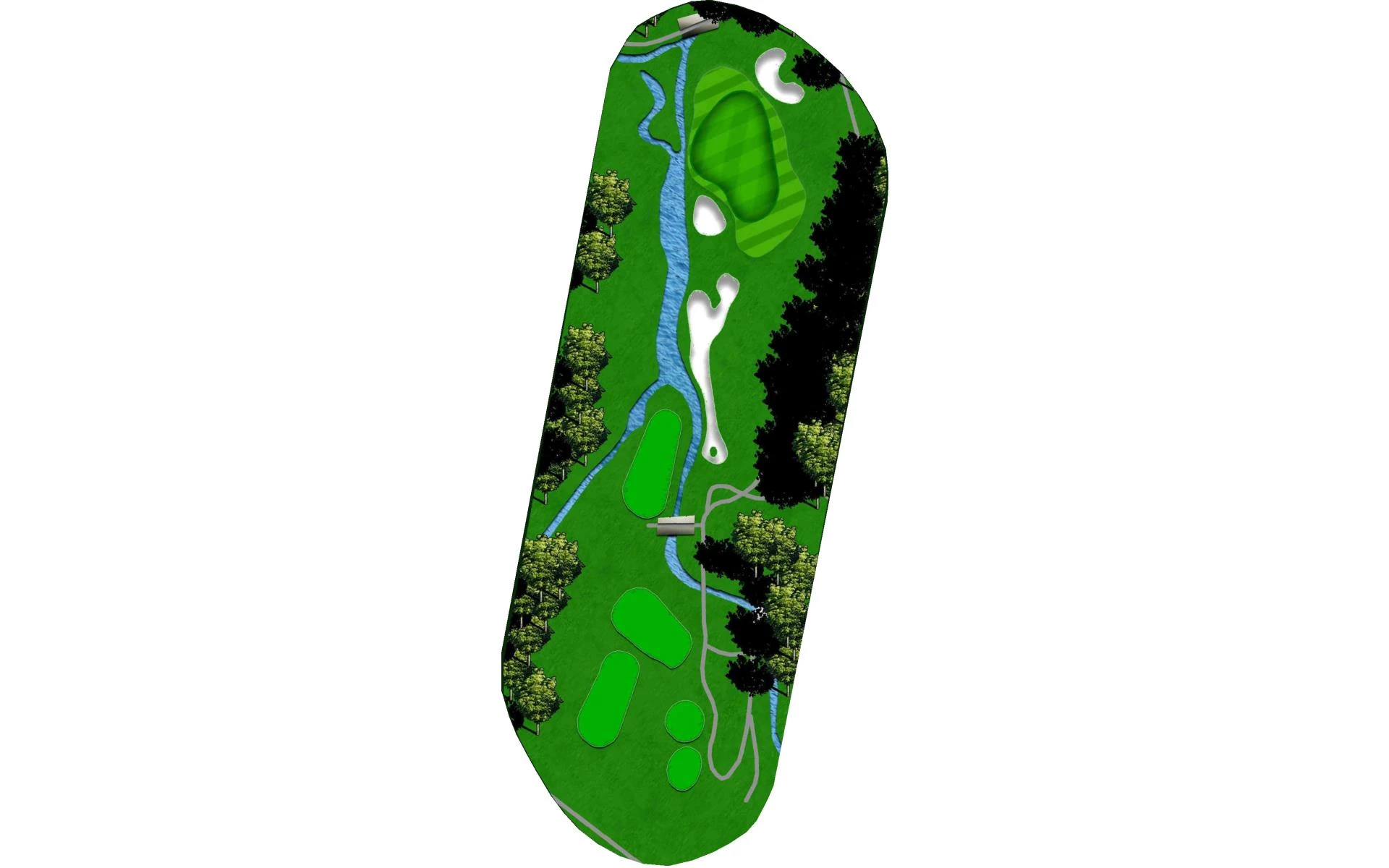 #

8
/
Par: 3
Yardage by Tee:
GOLD 178
BLUE 159
WHITE 134
GREEN 99
Pro Tips
Short par 3 with creek meandering down the hole and along left side of green. Deep bowl on left side of green protects front and back pin locations. Short irons need to be accurate to make birdie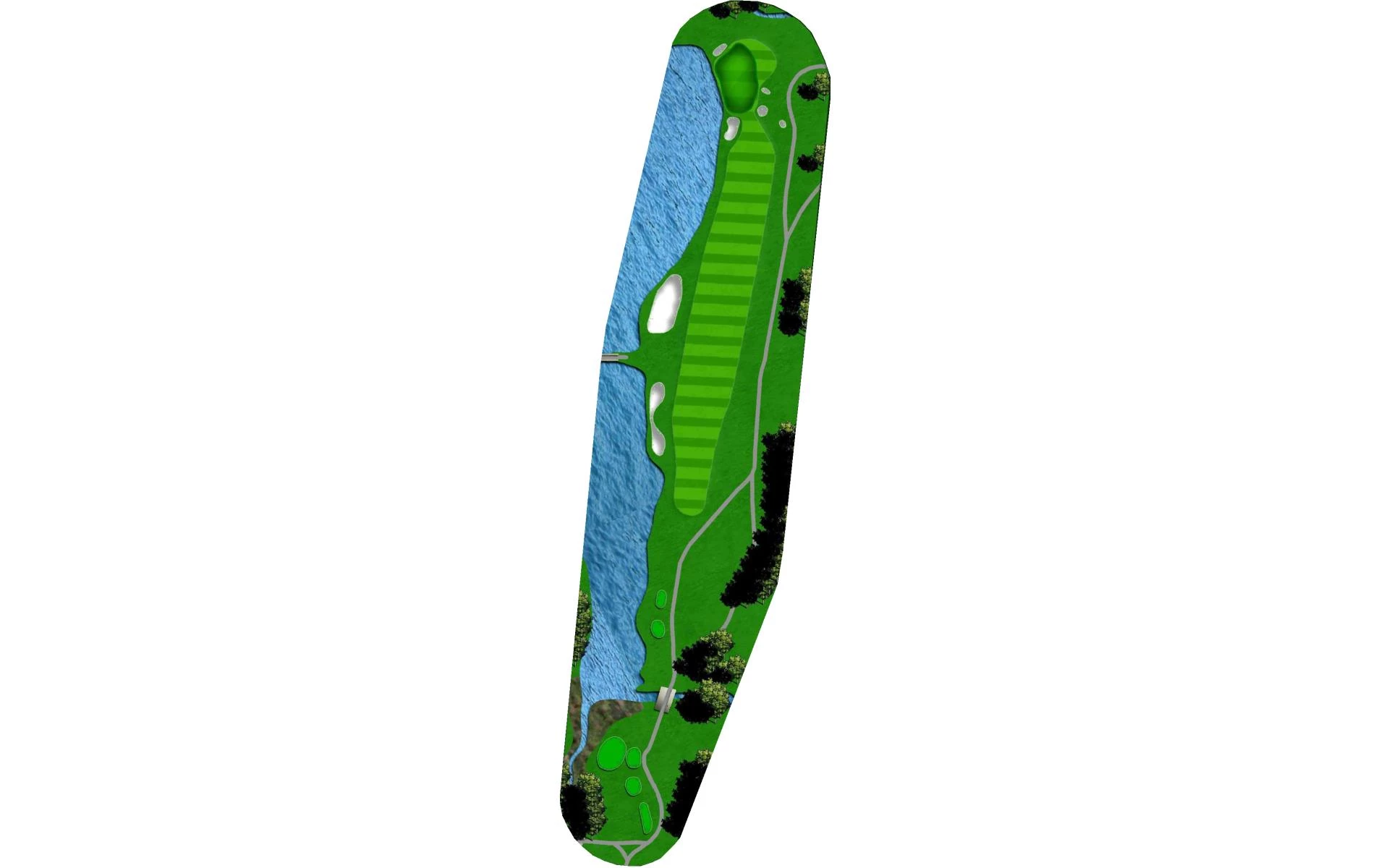 #

9
/
Par: 4
Yardage by Tee:
GOLD 467
BLUE 436
WHITE 349
GREEN 320
Pro Tips
Toughest driving hole on front nine. Lake on the left and OB right make accuracy off tee premium. Good drive leaves mid-long iron approach to well protected green. Bunkers short and right protect front of green with large drop collection area right. Make par and you're picking up strokes on your competitors.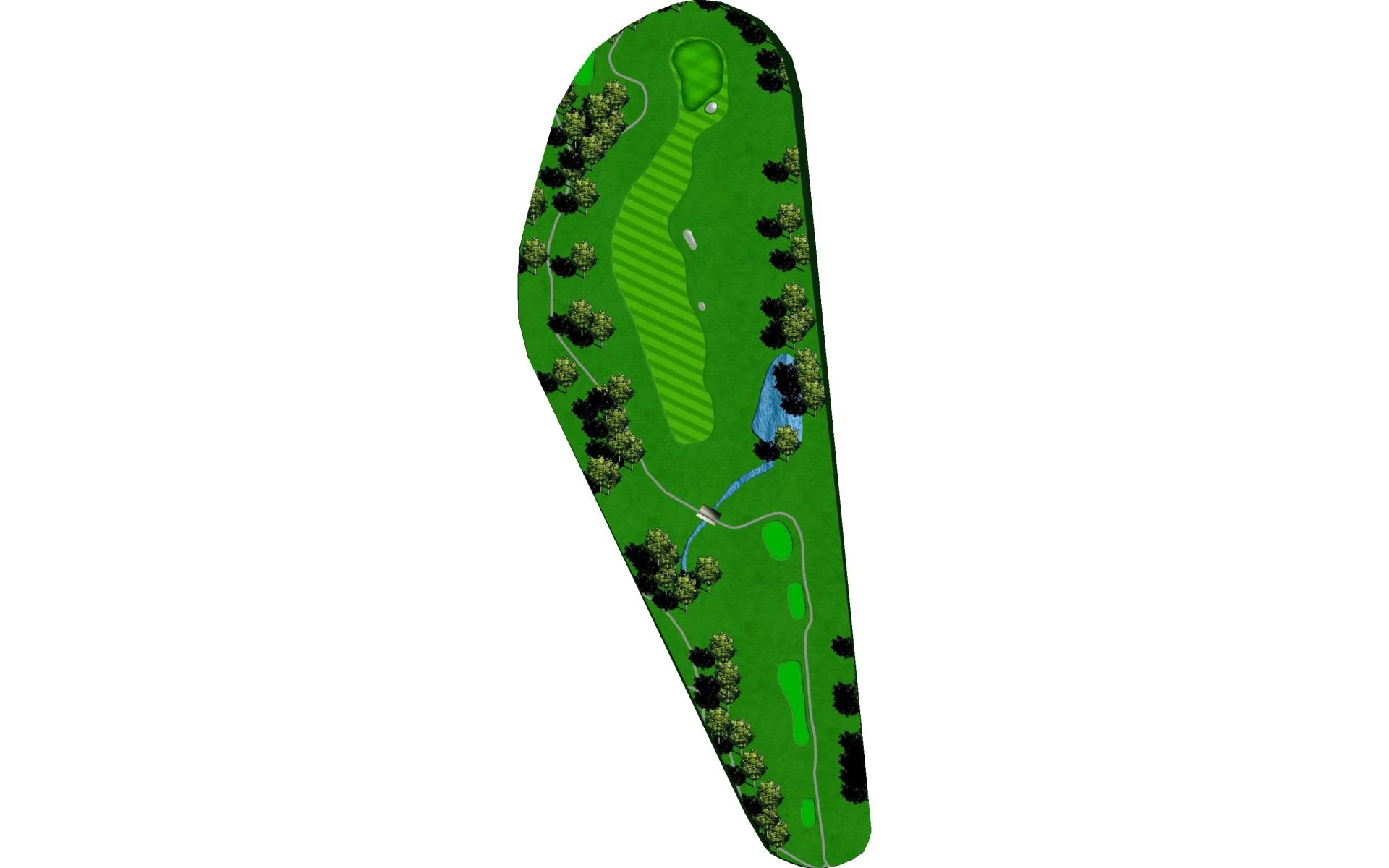 #

10
/
Par: 4
Yardage by Tee:
GOLD 374
BLUE 319
WHITE 309
GREEN 247
Pro Tips
Short par 4 to open back nine. Avoid the small hidden pot bunkers on right side off the tee and leave yourself a flip wedge to a very accessible green. Par here feels like a bogey.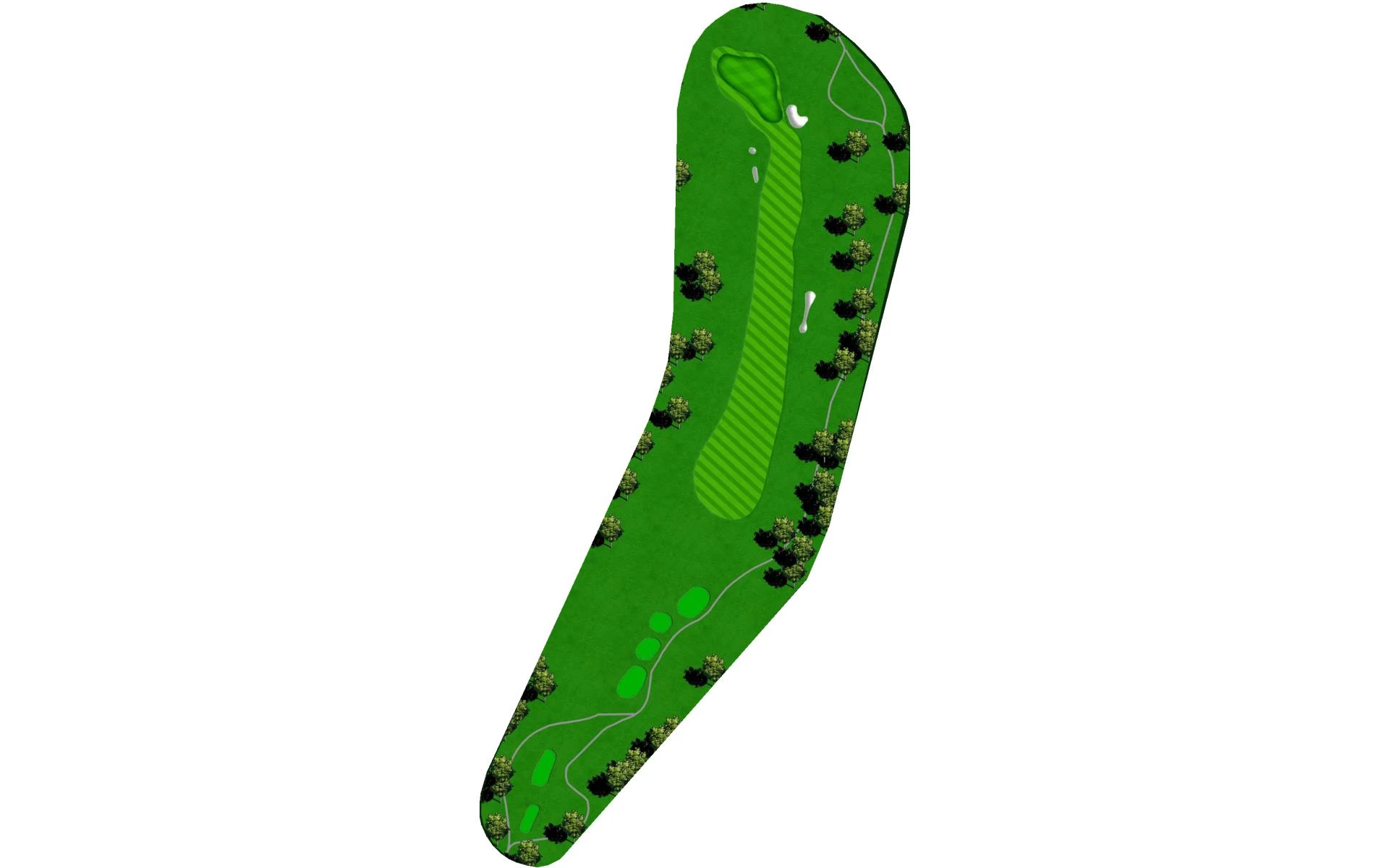 #

11
/
Par: 4
Yardage by Tee:
GOLD 436
BLUE 399
WHITE 345
GREEN 295
Pro Tips
Slight dogleg left par 4 requiring a well struck drive to avoid trees left and OB right. Take a chance down the left-hand side to gain an additional 20yds of roll and leave yourself a short iron to green. Left side of green is blocked out by mounding left and protected by bunker on right. Find the right section of green for a makeable birdie. Par is a good score here.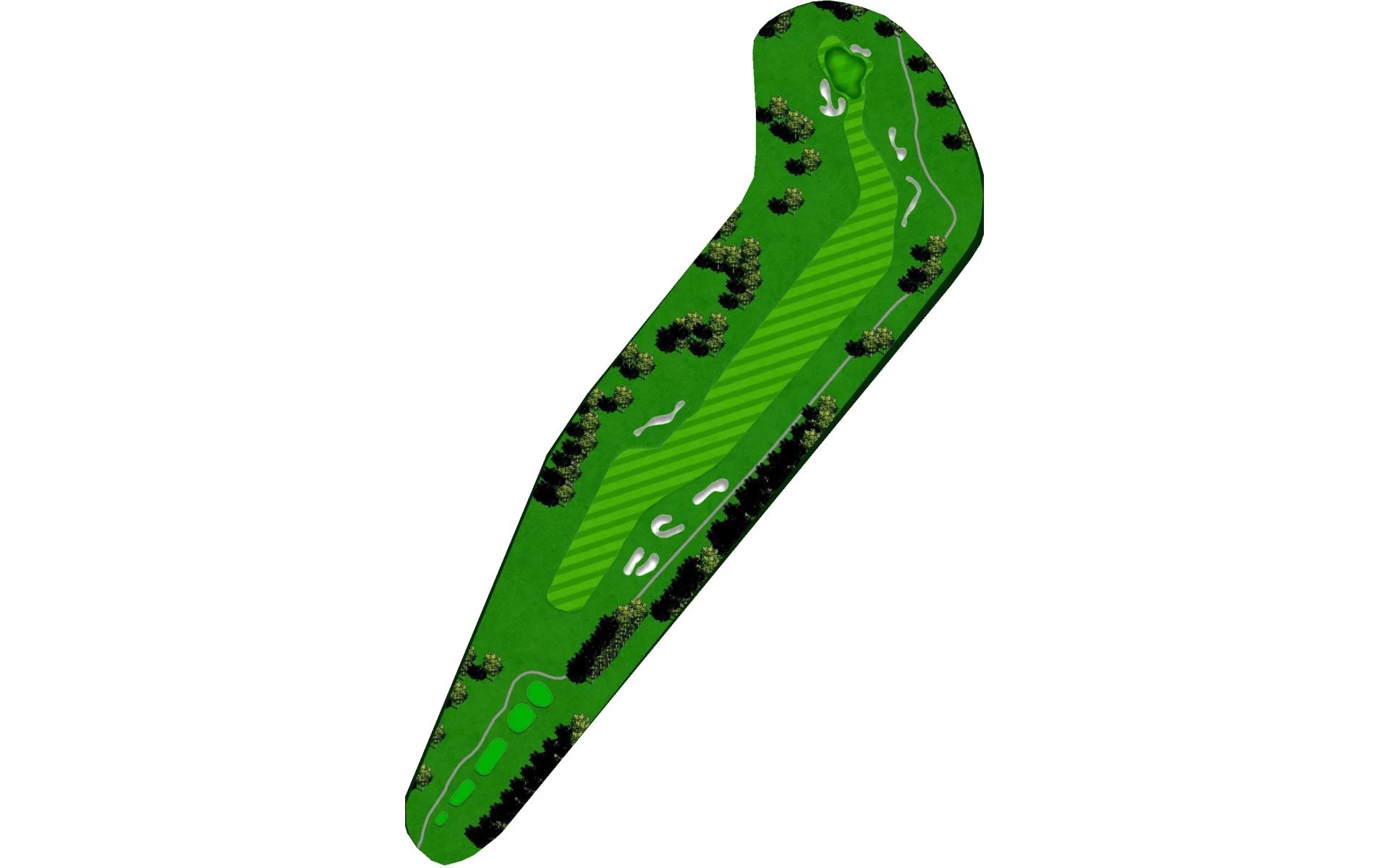 #

12
/
Par: 5
Yardage by Tee:
GOLD 562
BLUE 512
WHITE 493
GREEN 464
Pro Tips
Second and final par 5 on the course. Playing straight downwind launch a good drive from elevated tee down to generous landing area. OB is tight to righthand rough along with a handful of bunkers so aim left and avoid a small fairway bunker. Longer hitters will be able to reach perched green in two. Tough green surrounds make up and down difficult so hit it to the middle and two putt for birdie.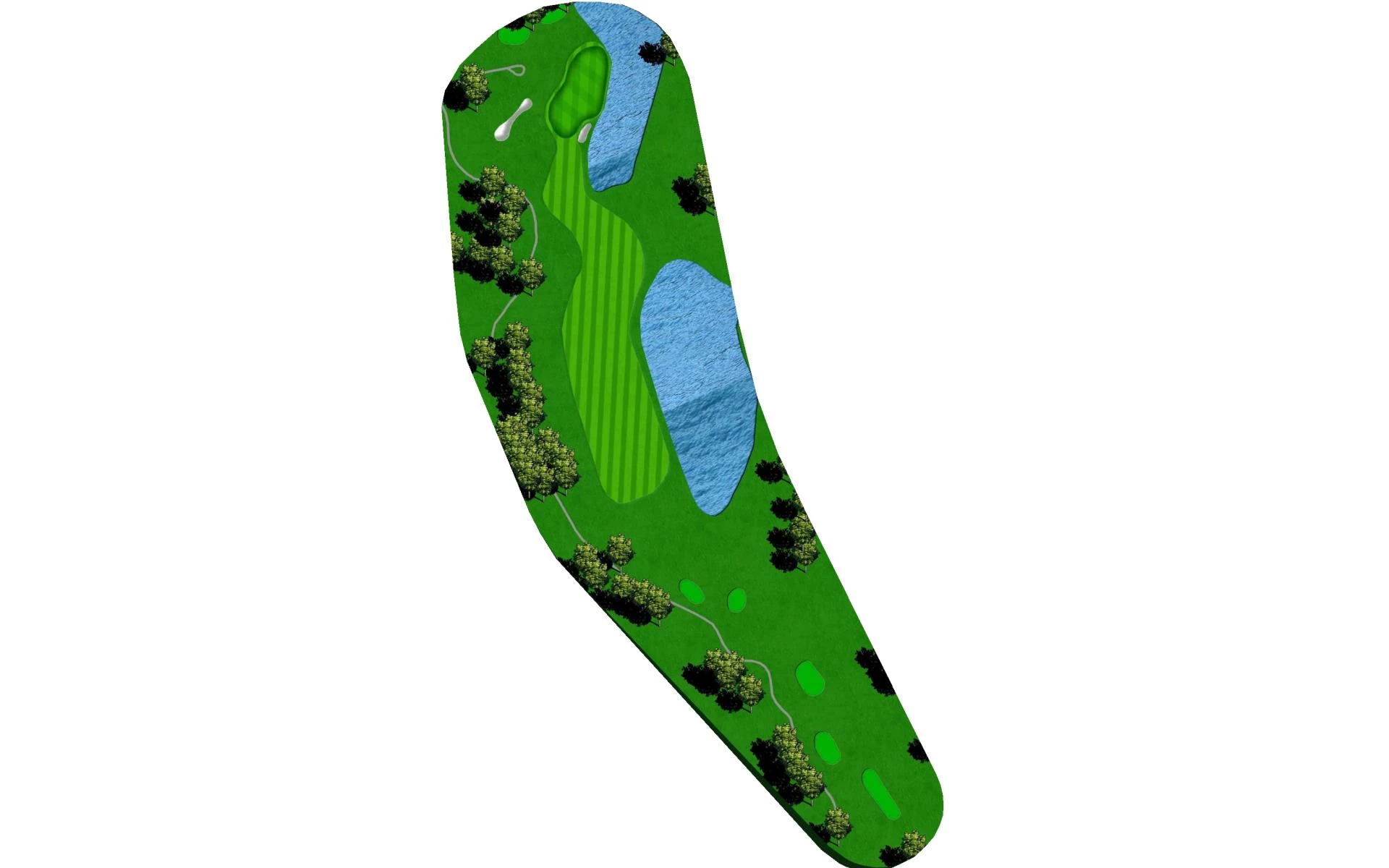 #

13
/
Par: 4
Yardage by Tee:
GOLD 398
BLUE 336
WHITE 305
GREEN 244
Pro Tips
Short par 4 protected by two ponds and OB on the left. A good drive here can leave short iron to wedge depending on your club choice off the tee. Second pond wraps around right side of green that slopes towards the water. Narrow green makes accuracy a premium.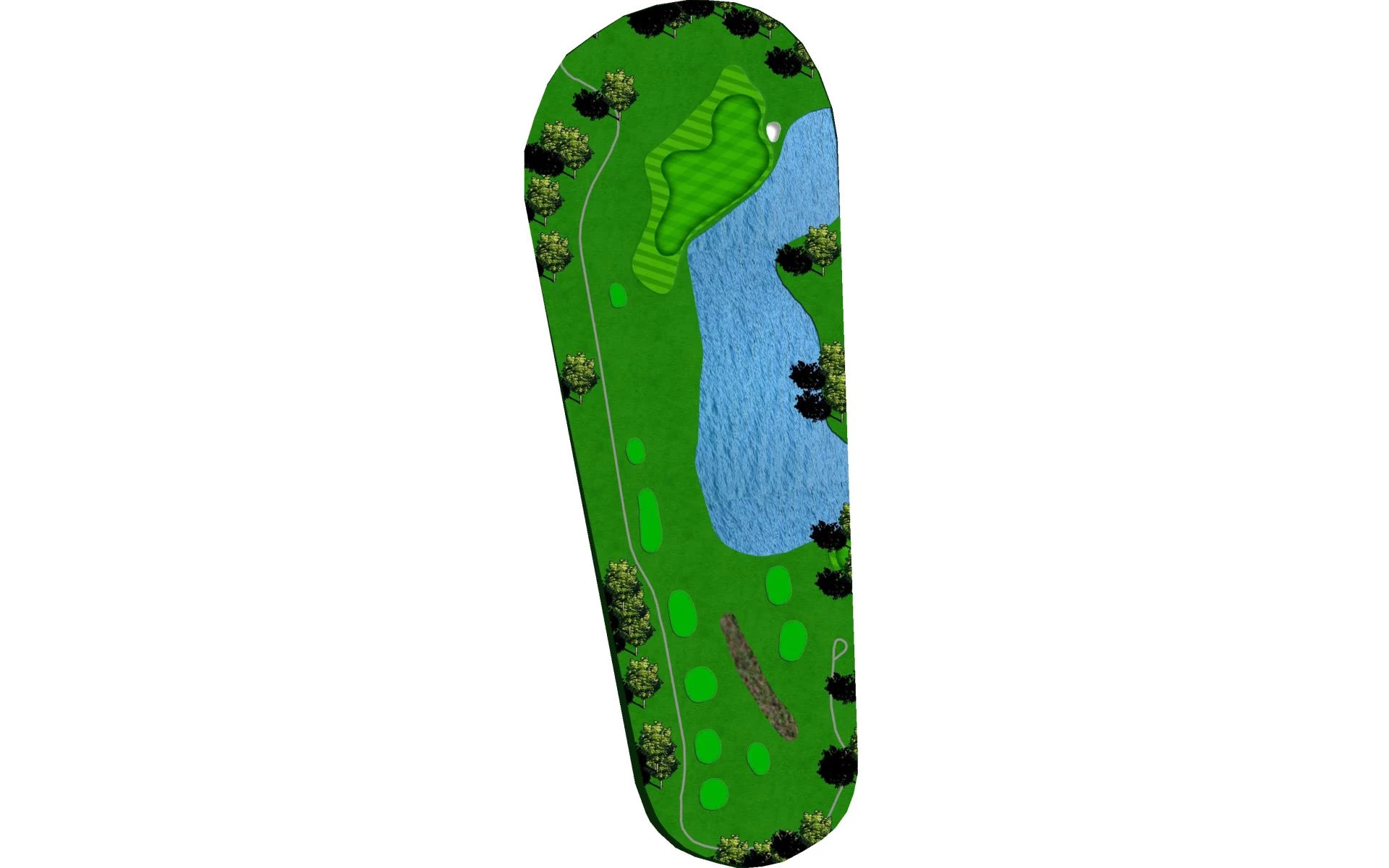 #

14
/
Par: 3
Yardage by Tee:
GOLD 236
BLUE 186
WHITE 138
GREEN 107
Pro Tips
Hardest par 3 on the golf course. Can play 150-240yds depending on the tee. Enormous multi-sectioned green awaits your tee shot. Pond fronts the entire green with difficult swells and grass bunkers along left and behind the green. Par here is always a good score.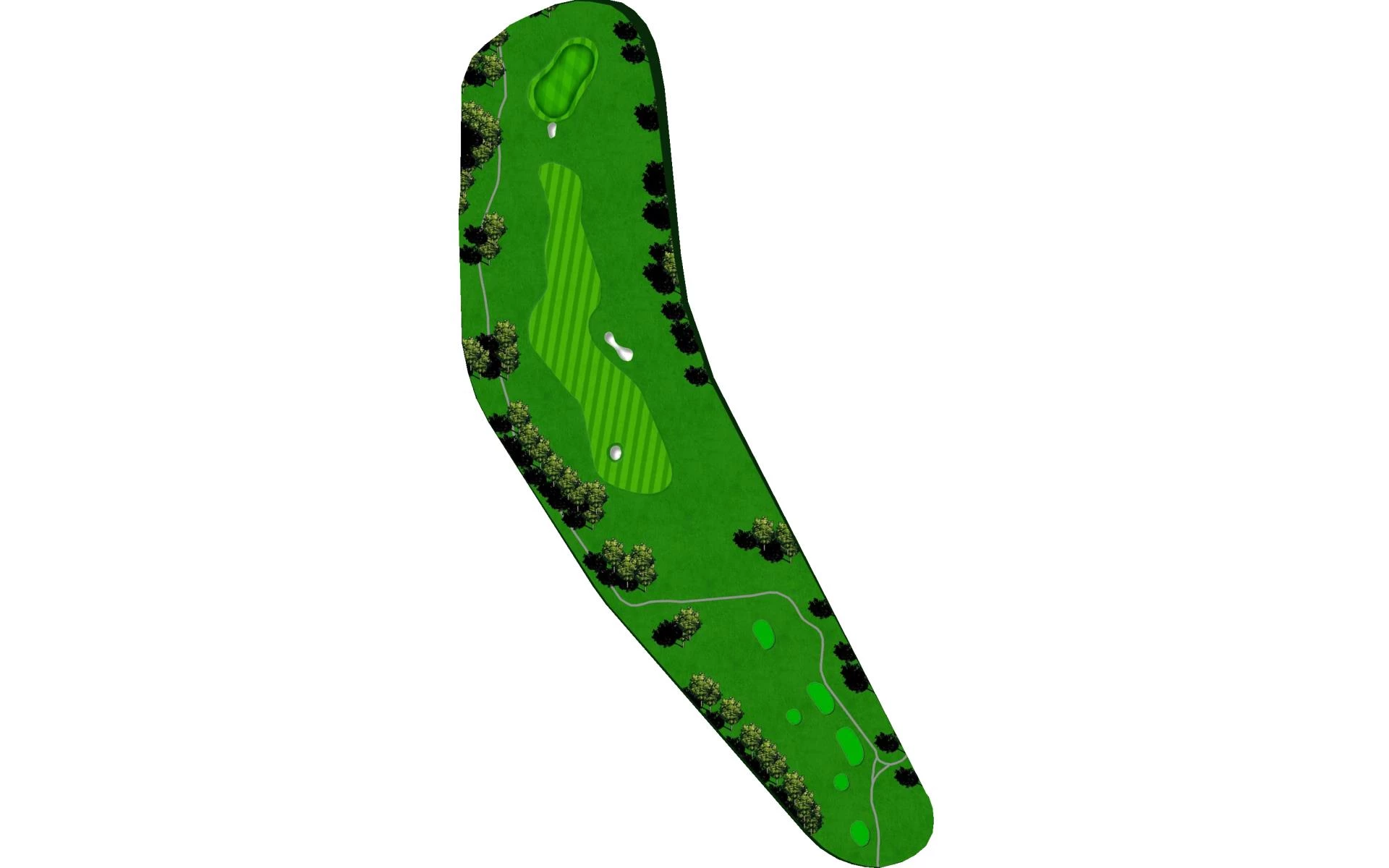 #

15
/
Par: 4
Yardage by Tee:
GOLD 455
BLUE 405
WHITE 336
GREEN 302
Pro Tips
Downhill par 4 with bunkers on the right and grass mounds on the left. Solid drive will leave a wedge into this large green. Trust your yardage.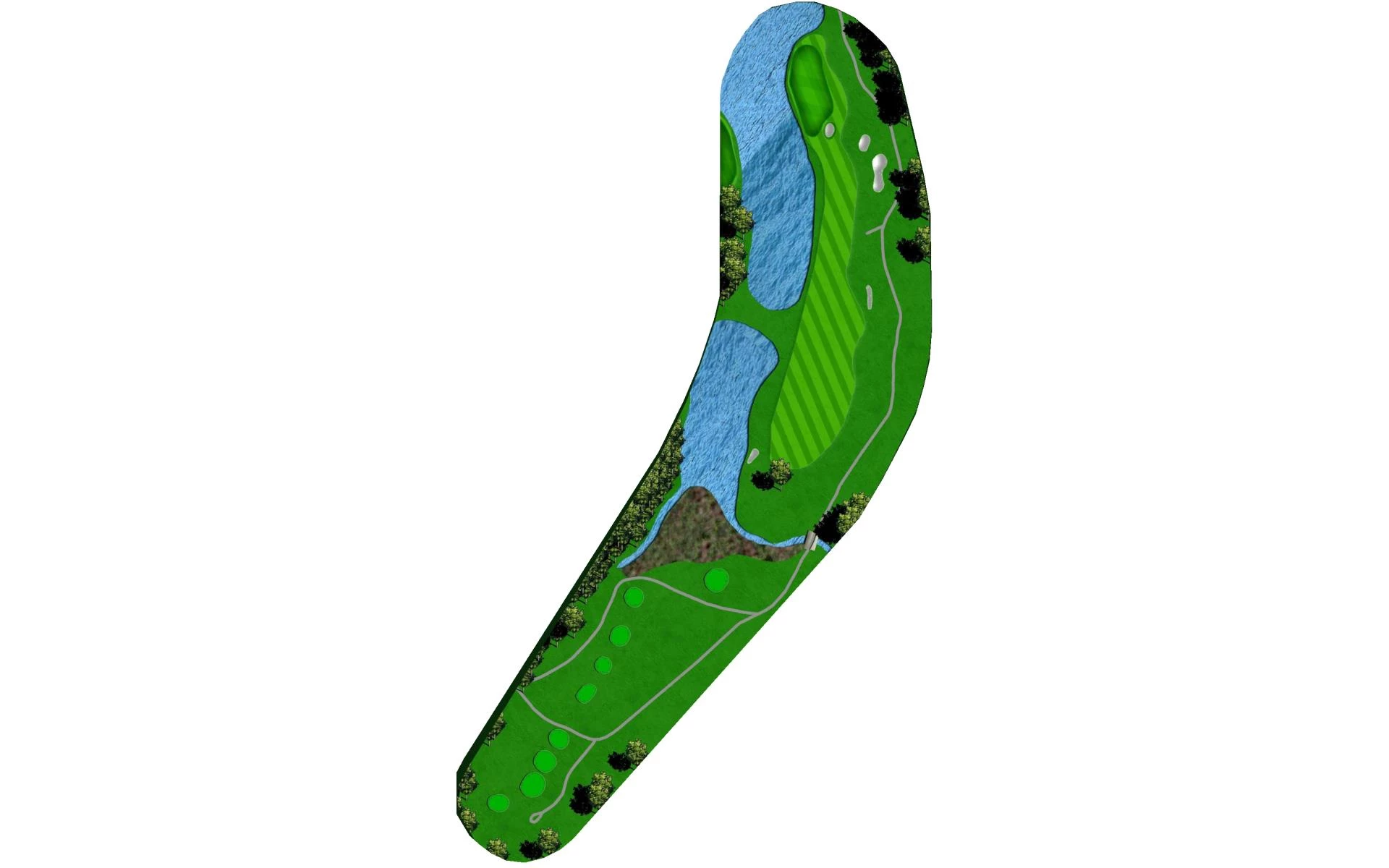 #

16
/
Par: 4
Yardage by Tee:
GOLD 455
BLUE 393
WHITE 353
GREEN 294
Pro Tips
Starts the most difficult stretch of holes. Difficult tee ball with traditional left to right South wind. Elevated tee to large landing area protected by pond down the entire left side of the hole. Dogleg left second shot with green surrounded water left and trees right. Good drive leaves a mid-iron to a bi-section green. Make sure to be in the right section for good birdie look.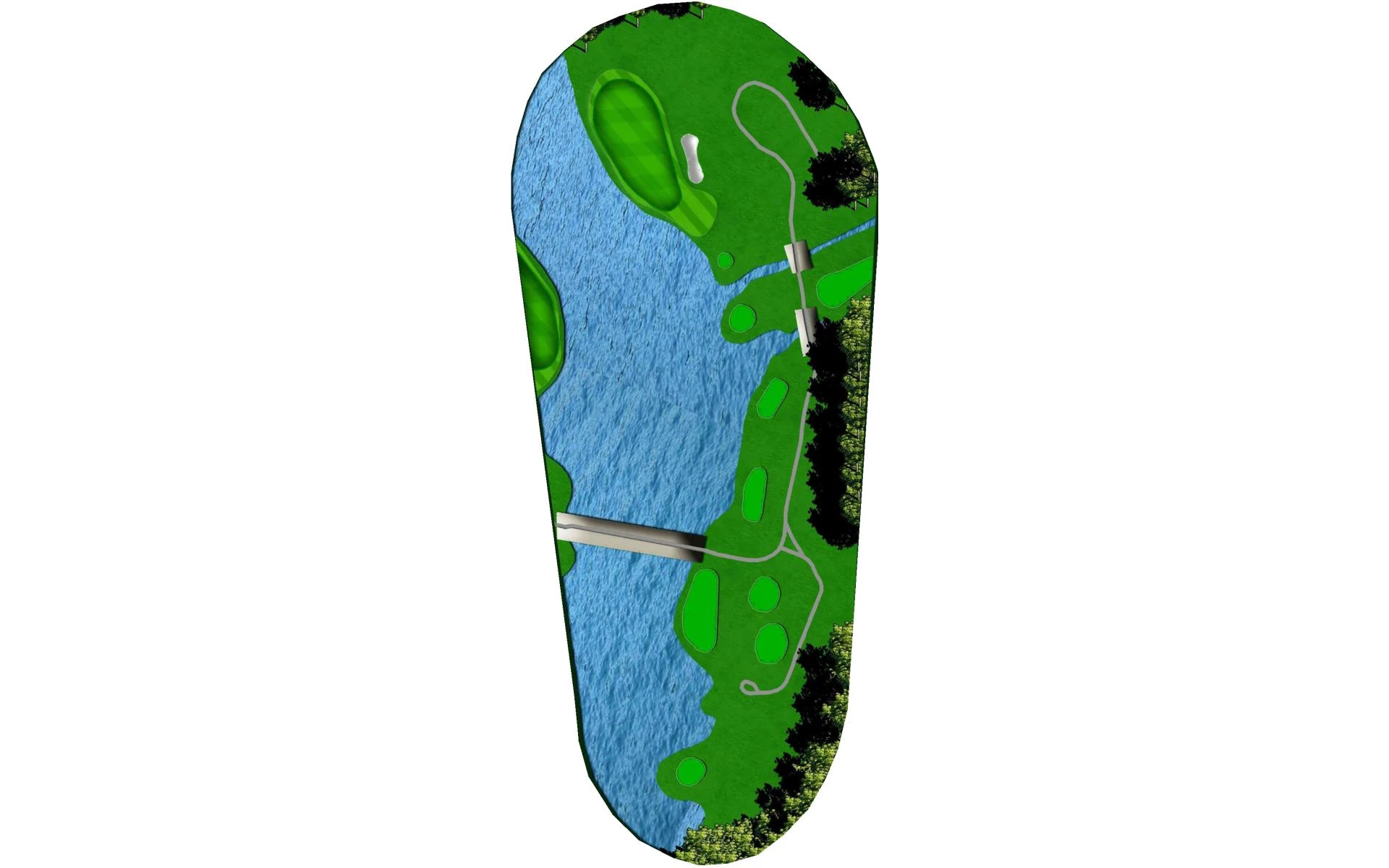 #

17
/
Par: 3
Yardage by Tee:
GOLD 207
BLUE 162
WHITE 149
GREEN 102
Pro Tips
Signature par 3 completely over water. Two-tiered green includes large bunker right. Swirling winds makes confident club selection a premium.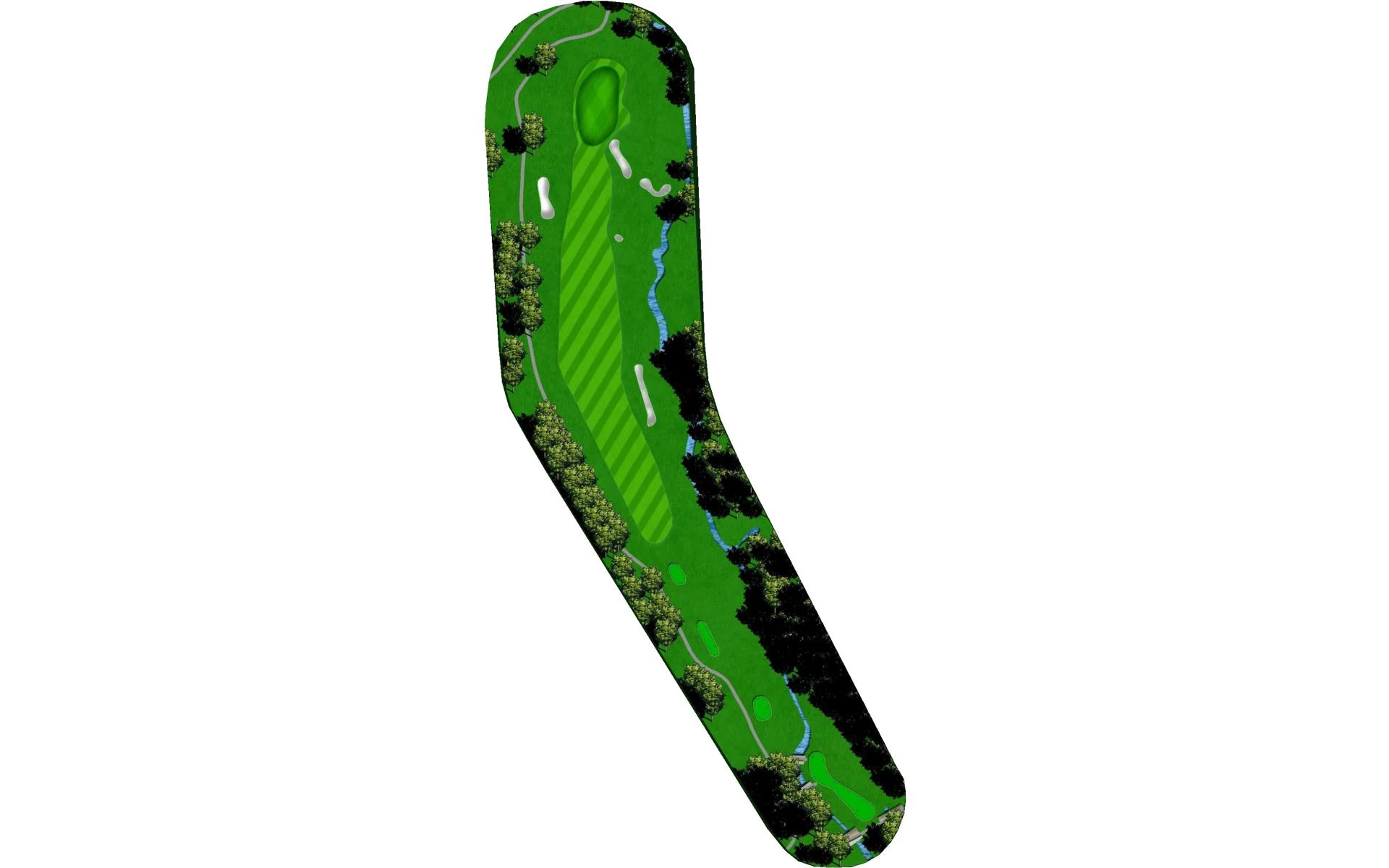 #

18
/
Par: 4
Yardage by Tee:
GOLD 423
BLUE 391
WHITE 306
GREEN 266
Pro Tips
Tight uphill slight dogleg right par 4. Creek and trees line the right side with OB left. Accurate long drive is a must to ensure mid iron approach. Multi-tiered green with false front makes second shot accuracy a must. Green protected by large Oak Tree over hanging front right portion. Cut the ball in there for a good birdie look.